allé travel 2019: Our year in review
December 26, 2019 | by Riana | Posted in Places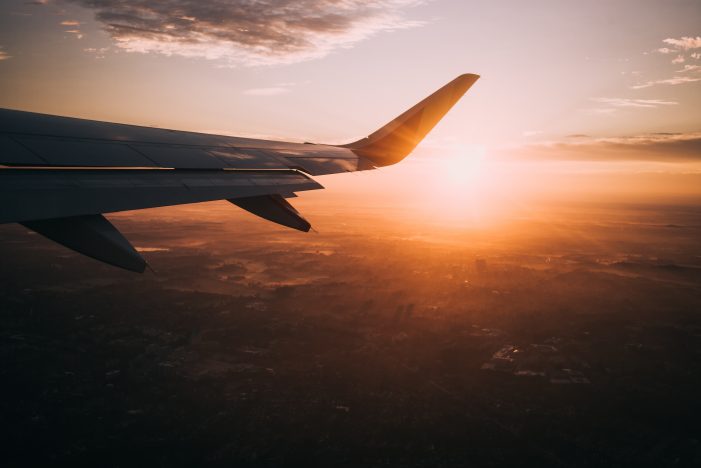 We can't believe that 2019 is wrapping up and that it's the end of the year – the end of the decade – already! Time has flown by and we're thrilled to be looking back at another amazing year of adventures all over the globe.
Below we're sharing some of our favorite trips, travel stats and superlatives with you. Let's get to the very best of 2019 at allé travel!
Our 2019 travel stats
Most popular month to travel: May
Longest trip planned: a 21 day honeymoon to Thailand
Number of clients served this year: 289 people across 94 trips
Average length of trip that we plan: 8 days
Our team size: 4
Years in business: 5
The best of the best in 2019
Our most popular destination of the year: Italy
We always say that Italy is like our little black dress – it's a classic that never goes out of style! 2019 was as big a year as ever for travel to Italy. But despite the country being popular, it's far from basic. Gone are the days when everyone needs to follow the worn tourist path to the busy canals of Venice in peak season. We're so excited that our clients are choosing to go off the beaten path in Italy. In 2019, we've helped our clients discover Liguria and the Italian Riviera, incredible Puglia, sun-drenched Sicily, hidden corners of Tuscany and of course, the increasingly popular but always stunning, Amalfi Coast.
Our most exotic destination of the year: Borneo
Despite being the third largest island in the world, Borneo is still an undiscovered, exotic and exciting place for travelers to visit. If you're after wildlife, Borneo is the place for you. Get out in nature with a river cruise along the Menanggol River where you can spot monkeys or a visit to the Gomantong Cave, to watch millions of bats make their exodus. Trek through conservation areas of the Borneo Rainforest where you'll be able to spot Borneo's famous resident, the orangutan, in the wild. You should also keep an eye out for sun bears, leopards, pygmy elephants and deer. Once you've tracked all the wildlife, relax with a mud bath at the volcano on Pulau Tiga. We told you Borneo was an exciting place!
Our favorite destination of the year: Morocco
We hate to play favourites but if we had to give the title to one destination, it would be Morocco in North Africa. We love planning trips to Morocco because of the wide variety of experiences available – there truly is something for everyone in Morocco. Head out to Merzouga in the Sahara Desert to ride camels, explore sand dunes and enjoy glamping in a luxury tent. Travel the High Atlas Mountains and learn about traditional Berber culture. Get lost in the Fes medina or admire the beautiful blue city of Chefchaouen. Tackle the busy streets of Marrakesh and relax in seaside Essaouira. We love how Morocco is a combination of European, Arabic and African influences, resulting in one of the most unique destinations in the world. Bonus? It's not too long a flight from the US and it's affordable!
Our favorite client experiences of 2019
Mayong Village trek in Bali
What could be better than joining husband and wife team, Putu and Ria, in an immersive experience in the jungles of Bali? While Ria buys fresh ingredients for lunch, our clients joined Putu on a trek through the countryside of Mayong. Here, our clients not only got to appreciate the beautiful nature of Bali's countryside and gorgeous landscape views but they also got a peek at local life. They witnessed rice growing (a staple of the local diet), traditional irrigation systems at work, and religious offerings and practices.
Meals with locals
Some of our favorite foodie moments happen thanks to Eatwith, a company that creates food experiences between locals and travelers. Thanks to Eatwith we had clients enjoy a five-course French dinner in a Parisian apartment in Montmartre, an Italian culinary journey with a local family in Rome, and a traditional Portuguese dinner by a former restauranteur in Porto. Eatwith also has cooking classes and food tours available.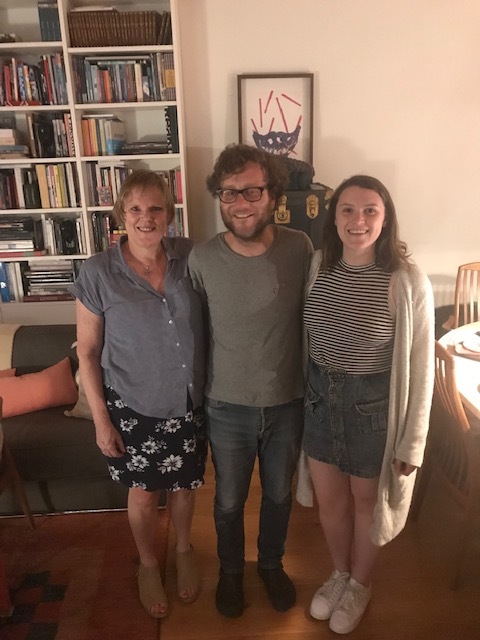 Sand dunes in Vietnam
Think Vietnam is just about beaches? Think again! In Mui Ne, clients enjoyed exploring the famous white and yellow sand dunes of Vietnam. These sand dunes are best appreciated on a sunrise or sunset jeep tour, as the sun peaks over the desert landscape. Following the dunes, clients also visited nearby Fairy Stream, a waterway cut through red limestone and clay rocks. They call it the Grand Canyon of Vietnam!

Truffle hunting in Tuscany
One of our clients' favorite activities in Italy is truffle hunting in Tuscany! And it doesn't get more authentic than partnering with Cucina Giuseppina, who make it a real family affair. Head out with dad and sons to hunt for Tuscany's famous truffles, relying on a skillful dog to sniff out the mushrooms. Back in the kitchen, mom takes over for an Italian cooking class. Once you've learned from the master, you'll sit down to one of the best lunches of your life!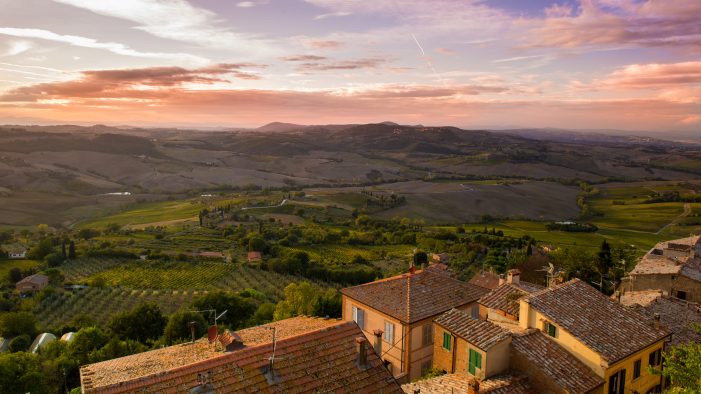 Dinner at Central in Peru
We love the challenge that comes with securing hard to get tables all over the world, and Central in Peru is certainly one of the top, if not the top reservation to score. Thanks to some careful planning, our clients had an amazing meal at Central, consistently named the best restaurant in Latin America. Chef Virgilio Martínez Véliz specializes in using ingredients indigenous to Peru. Our clients even got to meet the chefs and left Lima completely stuffed!

Day spent roaming the coffee farms of Colombia's coffee country
This year, a coffee loving family had the most amazing day in Colombia – home to some of the best coffee in the world! They started their day with a tour of a family-owned coffee plantation where they got to learn the history of the coffee bean in Colombia and how coffee is produced today. Of course, no tour is complete without a tasting! They capped their evening off with a Colombian cooking class, making it a day all about the delicious flavors of Colombia.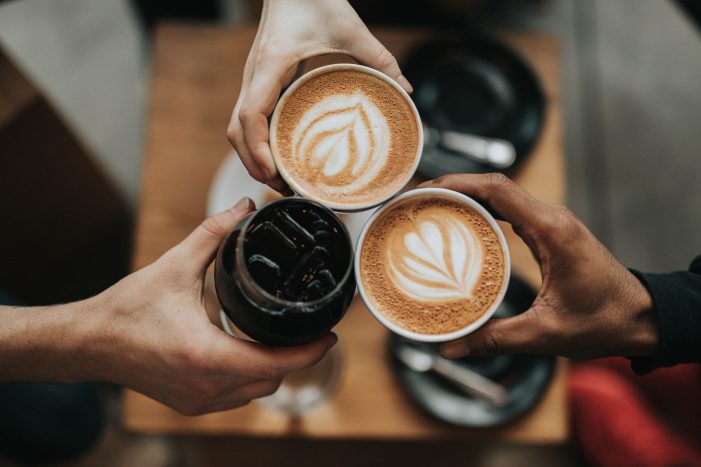 Sumo wrestling experience in Japan
Another bucket list item we ticked off in 2019? Sumo wrestling in Japan! Our clients were able to enjoy an authentic sumo experience by visiting the stable where wrestlers practice and train between tournaments. Led by a guide, our clients learned more about the history of sumo wrestling, how it intertwines with Shinto religion, the rigorous training wrestlers go through, and proper etiquette for observing and practicing sumo wrestling. They even got to snap a photo with the famous wrestlers!

Beach hopping in Paros
Paros is one of our top picks for island and beach hopping in Greece. Leave the crowds of Santorini behind and enjoy Greece's natural beauty in Paros. This September, honeymooners enjoyed a full day of self-guided Paros beach hopping. A self-guided day is one where we put together a route with suggested stops, but it's up to our clients where they want to stop on the day of. On the itinerary for the day was Kolimbithres Beach with its famous granite sculptures, wind surfing hot spot Santa Maria Beach, a visit to the charming village of Lefkes, and SUP on Logaras Beach.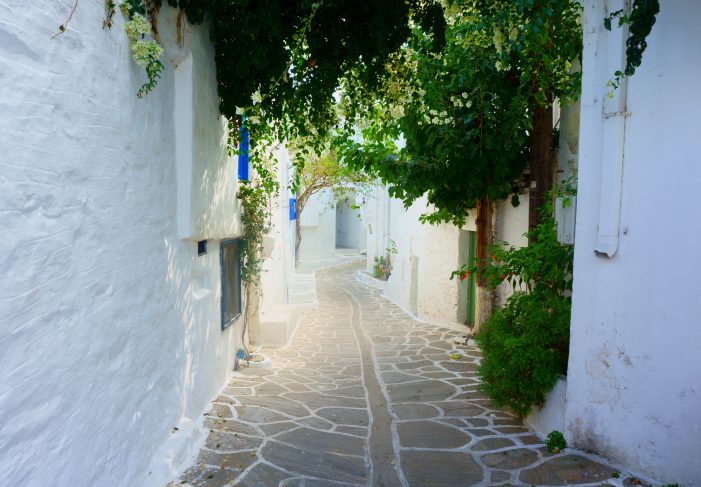 Hiking between the villages of Sierra Norte in Oaxaca
After spending the first half of their trip eating their way through the incredible food of Oaxaca City, our clients headed out on an epic three day hike of the Sierra Norte in Oaxaca. This is one of our favorite hiking expeditions in the world as it's created by the local community and focused on sustainability. Local guides lead the way between villages, where community members voted to close their mines and focus on eco-tourism instead. Each night, our clients stayed in cabins made out of local, natural resources. Fun fact: This was the second trip we planned for this duo, after planning their honeymoon two years ago. We love repeat clients!
Hiking with elephants in Northern Thailand

One experience our clients love when visiting Thailand is seeing elephants in a way that supports ethical animal tourism. In June, clients journeyed to Northern Thailand to spend time with elephants at a local ethical rescue. In a small group, they visited with the elephants, helping to feed and bathe them. They also learned more about the plight of elephants in Thailand and got to swim in waterfalls with their new elephant friends!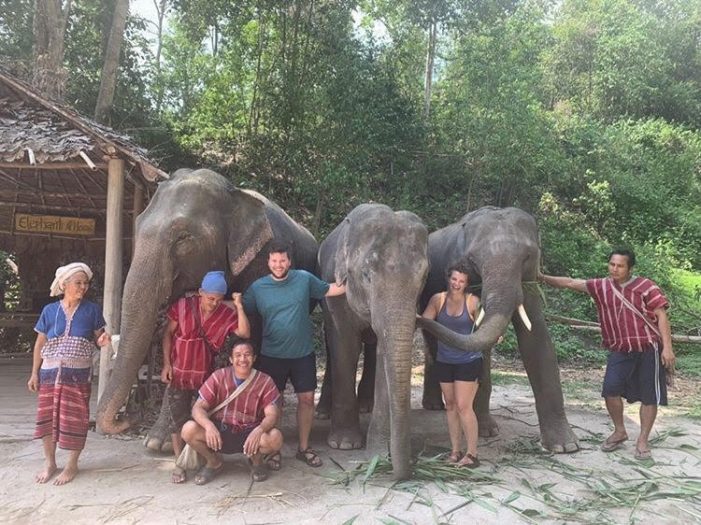 Sailing off the coast of Korcula island

Korcula is one of our favorite destinations in Croatia! We love Korcula because it's super accessible from the rest of Croatia but also beautifully untouched. It has an amazing wine scene and is perfect for nearby island hopping. This summer, our clients enjoyed the archipelago between Korčula, Orebić and Lumbarda the best way possible – on a private sail boat!
Moroccan desert overnight glamping
All of our clients who have traveled to Morocco have spent a night glamping in the Sahara Desert and it is always one of the highlights of their trips. Unlike regular camping, glamping in Morocco is pure luxury. We're talking king beds, running water and private pools. But the best part? Getting away from it all and enjoying the stillness of the desert. Greet the day with a sunrise camel ride and say goodnight under the brightest stars you'll ever see.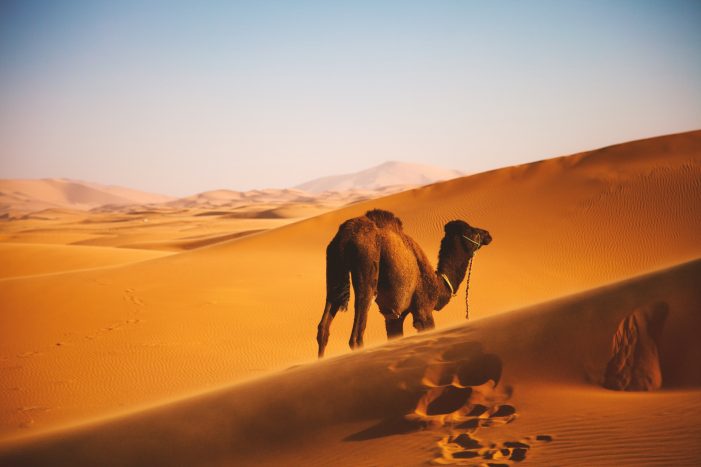 And now for a page out of our personal travels of 2019…

Polly's favorite destination this year: Uruguay
Beautiful, beachy, safe, and arguably the most socially progressive in all of Latin America, Uruguay is without a doubt my destination of 2019! I've wanted to go for a long time and finally landed in the small historic port town of Colonia del Sacramento this March. On a 10-day-long trip, I had the opportunity to discover nearly all of Uruguay's Atlantic Coast on a solo road trip adventure and found the journey full of warm and kind people, spectacular sceneries and nature, great food, and plenty of pleasant surprises along the way.
From basking in the hipster beach enclaves of La Barra/ José Ignacio ($5 for a cappuccino, ouch!) to a national holiday weekend mingling with the locals in the much more hippie than hipster towns of La Paloma, La Pedrera and Punta del Diablo, to going it truly solo in Santa Teresa National Park (pictured), eating in obscure (but incredible) eateries literally in people's homes and "accidentally" lunching at Francis Mallmann's Garzón Hotel & Restaurant, I found that perhaps Uruguay doesn't have the awe-inspiring (but perhaps over-touristed) attractions of its neighbors Argentina and Brazil, but it offers an authenticity that I can't wait to experience again!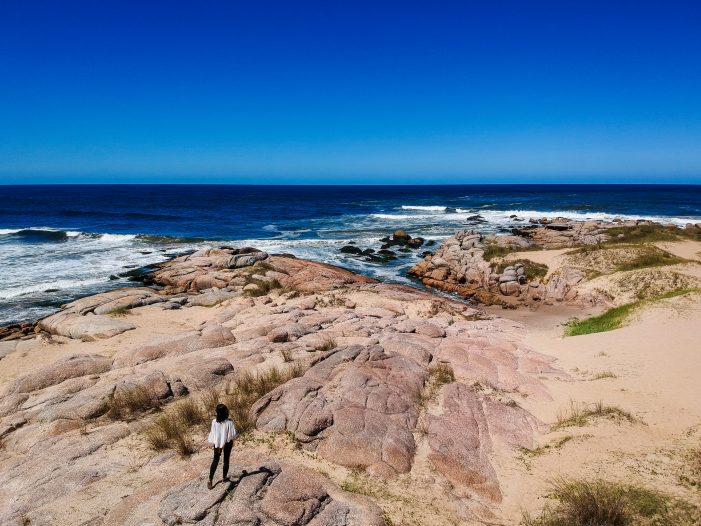 Riana's favorite destination this year: Angkor Wat
Angkor Wat, Cambodia has been on my travel bucket list for a long time and I was so excited to finally check it off in 2019. Unlike some popular tourist attractions, Angkor Wat totally lived up to the hype. It was completely unreal to be able to walk through these ancient temples, admire the ornate architecture and discover history with my own eyes. I loved seeing the sunrise over Angkor Wat and exploring some of the farther away temples, finding quiet corners all to ourselves. In addition to the amazing temples, the city of Siem Reap also has a lot to offer. While we were there, we went to a non-profit circus show supporting Cambodian artists, took a Khmer cooking class, visited a landmine museum, and watched landmine-sniffing dogs train.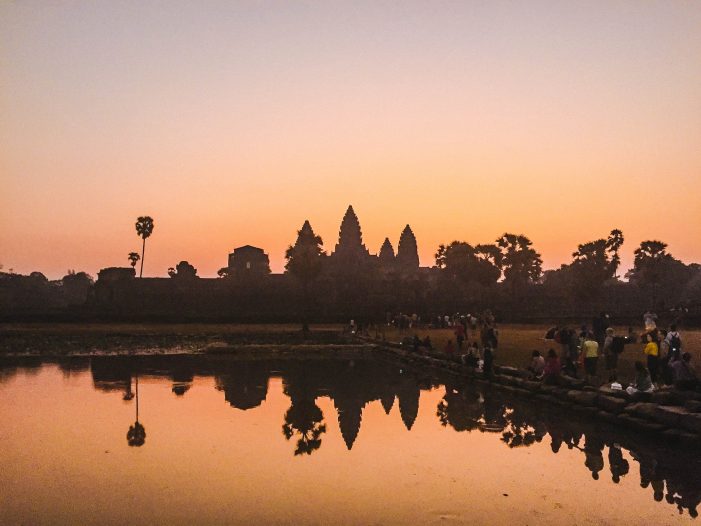 Emma's favorite destination this year: Mexico City

I adore Mexico, and love a good beach trip, but this year I really fell in love with Mexico City. To me, the city feels like a mix of Madrid, London and a stylish tropical coastal city, despite being high up in the mountains. It's extremely cosmopolitan, with amazing fine dining restaurants, luxurious hotels and great shopping – but it's also really green, with tons of parks and gardens. From a day exploring Pre-Colombian Pyramids and museums, to hiking in the mountains surrounding the city, to foodie market explorations, there's so much to do and see here. The city is also quite affordable: you'll find the kind of luxury you'd see in London or New York at a fraction of the price, and with direct flights from all over North America – Mexico City makes for an awesome long weekend away (or in my case – the desire to visit for months at a time!)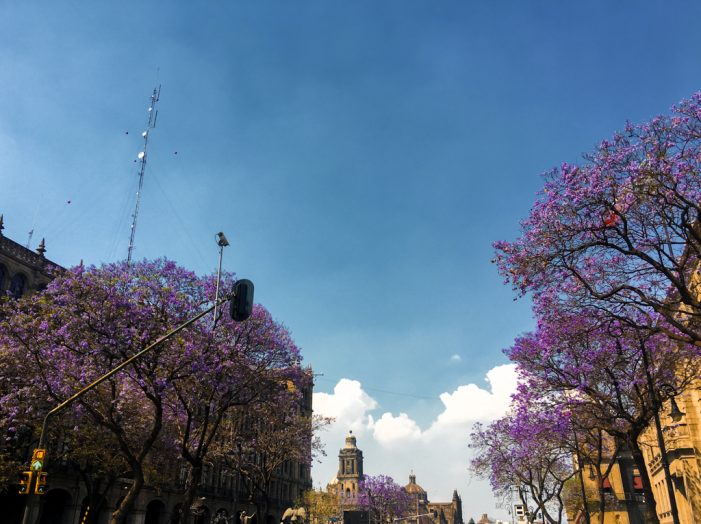 Irina's favorite destination this year: Slovenia
This was a complete surprise to me! I used to live and work in Hungary, so Slovenia was a short drive away, but I never once stepped foot in the country. On a short trip this summer, my mom, grandmother (80 years old!) and I planned to spend a few days in the country. I'll be honest- my expectations were very low, and I was a bit annoyed we weren't going somewhere more exotic. I couldn't be more wrong! Completely and totally undiscovered by American travelers, Slovenia is a gem for those looking to get away from crowded cities and to enjoy some of the most stunning hikes, followed by soaking in a beautiful spa. Our merry traveling trio did an incredible full day hike (yes, even Grandma) that was sufficiently intense and unbelievably beautiful. Easily the most amazing hike I've ever done in my life. Best of all, the country's prices are crazy affordable – think 5€ glasses of wine.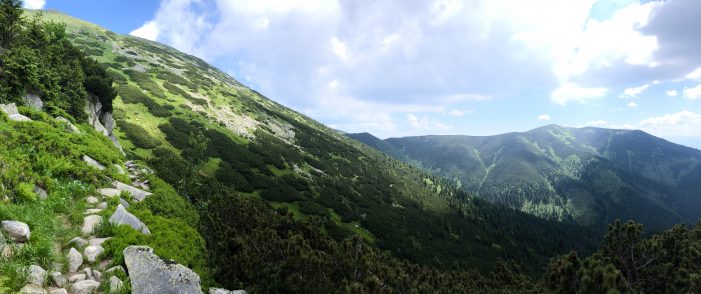 Whether you traveled with us this year or in years past, have a 2020 trip in the works or are planning to travel with us one day soon, we hope you had a fantastic 2019. Thank you for all of your support and for trusting us to help plan trips of a lifetime for you. We love what we do and we can't wait to do even bigger and better things in the next decade.
Happy 2020 from all of us at allé travel!