Escape to Hawaii: The places to go to get away from it all
May 27, 2020 | by Riana | Posted in Americas, Places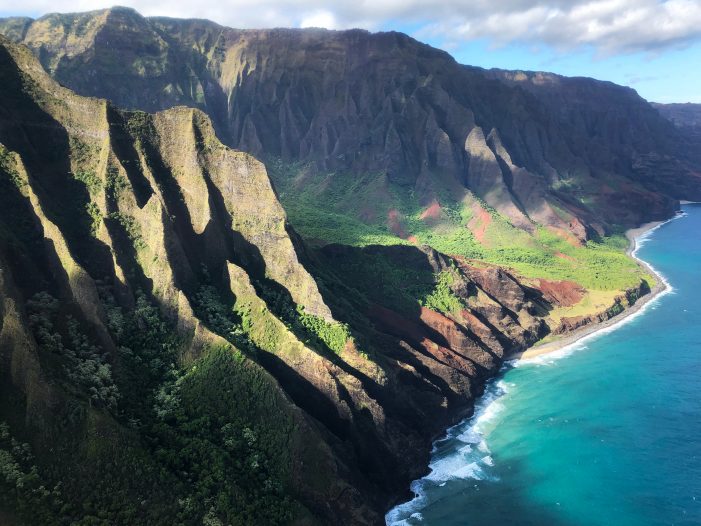 Dreaming of a vacation to Hawaii? Us too! We are always in the mood for palm trees, beaches, mountains and fresh pineapple Dole Whip! The best part about Hawaii is you can experience the best of what the state has to offer without visiting busy beaches or packed resorts. There's so much of Hawaii to discover that you may have never thought of before.
We're talking hidden treasures, remote areas and off the beaten path finds that will wow you, and allow you to enjoy some of paradise all to yourself. Get your fill of relaxation, natural beauty and adventure without any crowds.
Here's where to escape to in Hawaii when you want to get away from it all!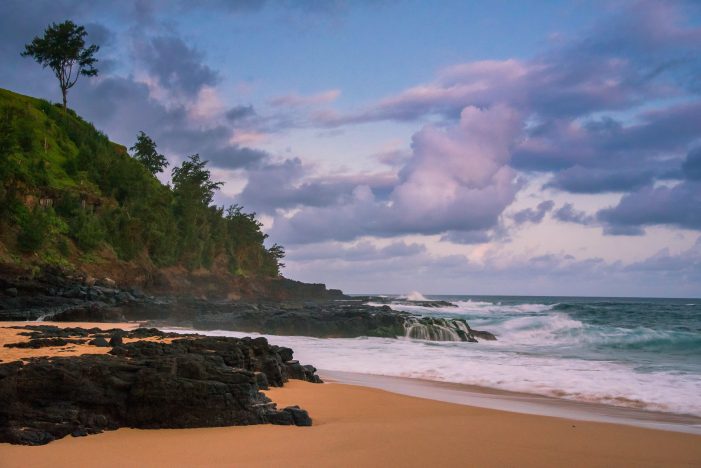 Beaches
Is it even a trip to Hawaii without a little time sunning on the sand or splashing in the waves? We don't think so! Below are some of the best beaches in Hawaii where you won't have to fight the crowds to enjoy them.
On Kauai, head to Polihale Beach, the longest beach in Hawaii at 17 miles long. While tourists often overlook it, Polihale is beautiful thanks to being bordered by giant sand dunes and the Na Pali mountains. Another favorite in Kauai is Kauapea Beach, also known as Secret Beach. This little stretch of paradise remains so secret because it's only accessible via an unmarked and rocky trail. But once you find it, you'll be glad you did. Enjoy waterfalls, red cliffs, lava rocks and a dense forest, all surrounding this beach.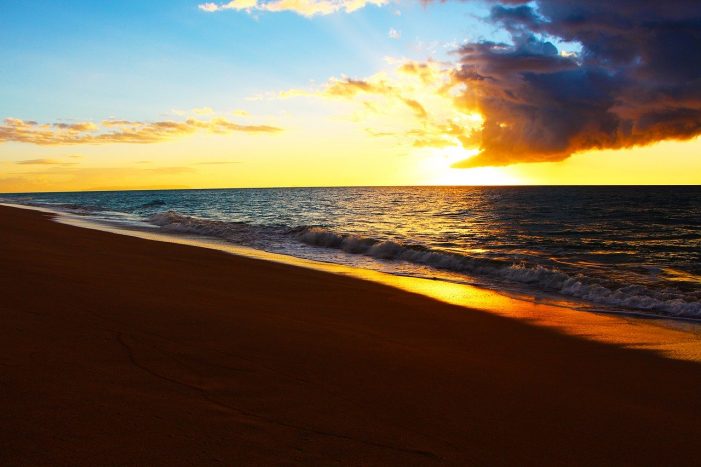 On the Big Island you'll have to do some trekking to reach the most secluded and remote of beaches. But we promise, they're worth the hike! Waipio Valley Beach is only reached after a tough three mile hike downhill. But once you arrive, you'll be greeted by smooth black sand and beautiful waterfalls. On the north coast of the island, a half hour hike over lava rock will bring you to Makalawena Beach. This section of white sand paradise is perfect for lazy afternoons under the shady trees or snorkeling in the beautiful coral just off-shore. Be sure to keep your eyes open for the sea turtles that often frequent Makalawena Beach!
Outside of Waikiki, Oahu offers lots of areas for calm and quiet. Check out Makapu'u Beach, one of the most scenic coastlines on the entire island. This little pocket of paradise (it's just a quarter mile long) is bordered by majestic lava rocks. Beware that the water here has strong rip currents, making it unsuitable for leisure swimming. But you can still enjoy the turquoise waves from the shore or the nearby lighthouse. Also in Oahu is Mokuleia Beach, best known as the set for the first season of Lost. Besides its beauty, Mokuleia Beach is prized for its remoteness – the nearest store is over 10 miles away. Plus, it's the perfect place to spot sunbathing sea turtles!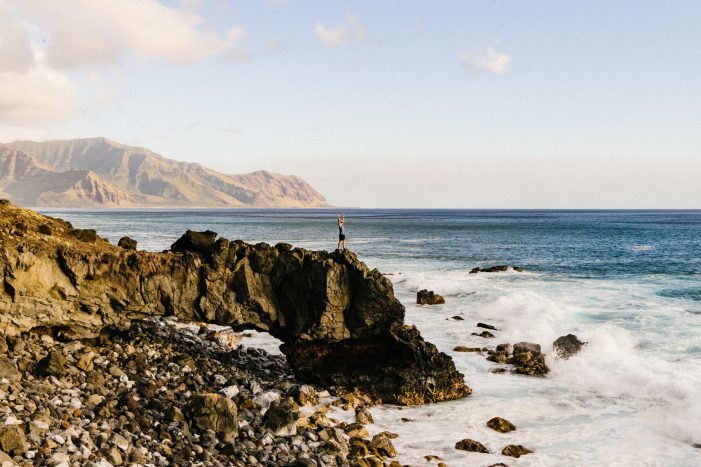 The islands of Molokai and Lanai are going to be great options for remote beach lovers, as the islands themselves are rarely over touristed. While most visitors base themselves in Oahu or Maui, these smaller islands enjoy relatively few crowds. On Molokai, check out Kawakiu Beach for your own stretch of paradise. After a 45 minute hike, you'll have this sandy shoreline all to yourself. On Lanai, visit Polihua Beach for total seclusion. Accessible only by four-wheel drive, this beach isn't ideal for swimming but is a great spot to see migrating humpback whales.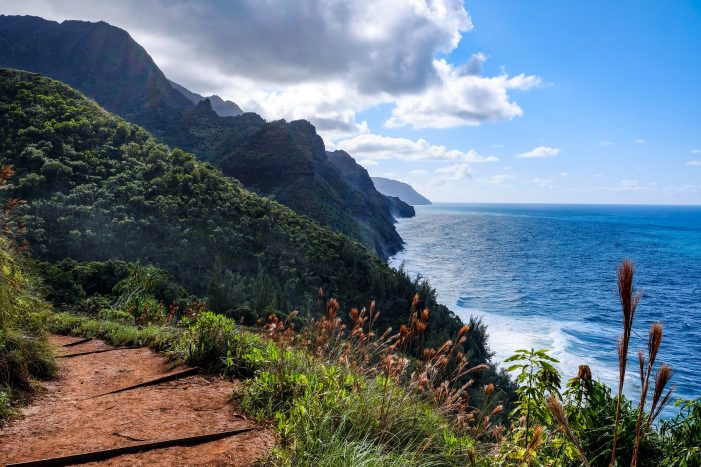 Parks & hikes
It's not just beaches that make Hawaii great. There's valleys, mountains, waterfalls, canopies, forests, cliffs, lava rocks, mountains and so much more natural wonder to discover!
On the island of Oahu, start your off-the-beaten-path exploring with a hike on Ka'iwa Ridge Trail. This trail, also known as Pillbox Hike, may look daunting at first thanks to its steep incline, but it's actually a relatively short and easy trek. Once you reach the top, you'll be able to see all the way out to the Mokulua Islands. You can also admire the namesake pillboxes, lookout stations from WWII. Another beautiful remote area of Oahu is found in the north, Kawela Bay. Here you'll find a quiet sandy beach and a canopy of mysterious banyan trees, which you might recognize from The Hunger Games. After swimming or kayaking in the water, sit back and enjoy a secluded picnic.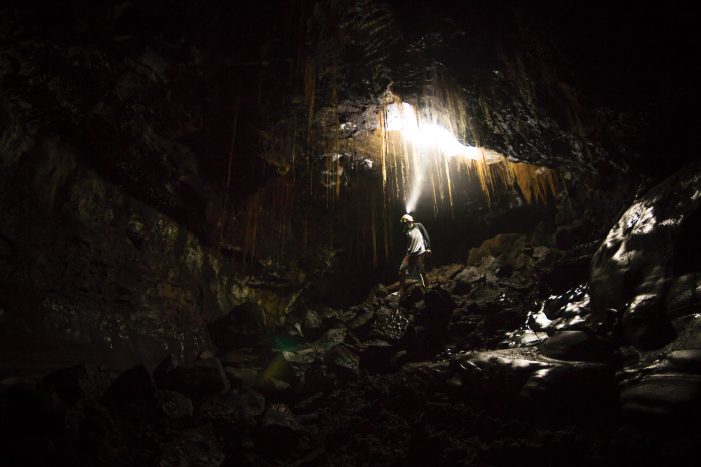 Over on the Big Island, you can complete the nine mile trek to Waimanu Valley for a remote adventure. While the trail can be a little treacherous, the rewards of stunning coastline views, beautiful waterfalls, and a peaceful valley for swimming or camping are well worth it. Next, visit Kaumana Caves County Park Trail to explore a collapsed lava tube and cave system. Don't forget your flashlight! For even more volcanic activity, book a night at a volcano treehouse rental, just outside Volcanoes National Park. Enjoy a night in the trees with views from every window!
The Kalalau Valley is the perfect place to go on Kauai if you're looking for remoteness and an escape into nature. You'll need to hike 11 miles along the Na Pali Coast to get there, but the hike offers incredible views along the way. You can even apply for a camping permit so you can wake up and enjoy the valley all to yourself. Another hidden gem in Kauai is the Waikapalae Wet Cave AKA the Blue Room. Walking along the trail, you'll pass a couple of caves before reaching the Blue Room, where radiant blue water awaits. While it might be tempting, officials warn against swimming here. But not to worry, a swimming beach is just a little farther along the trail!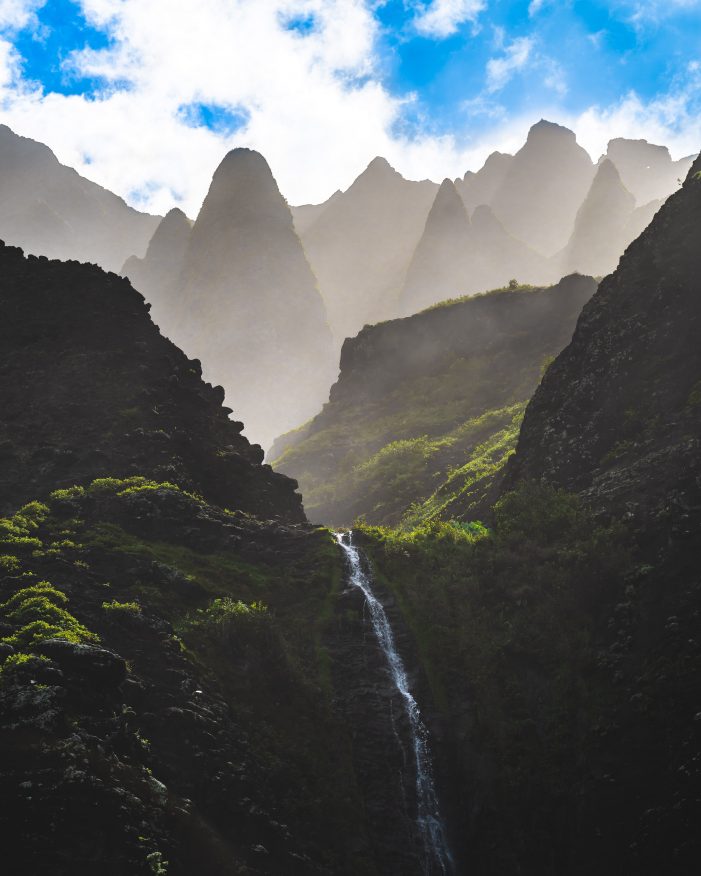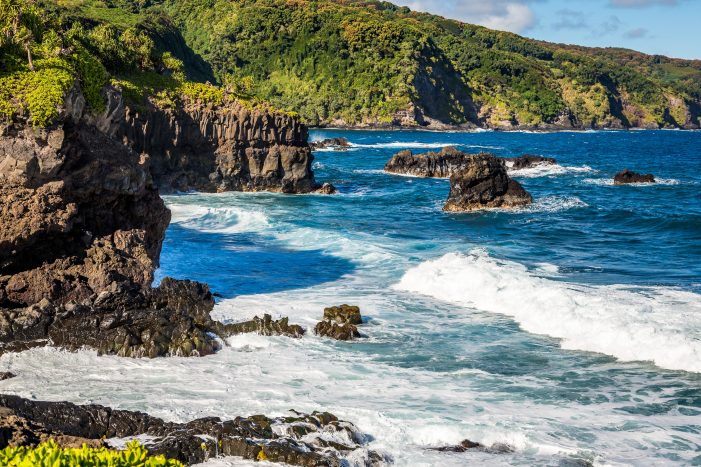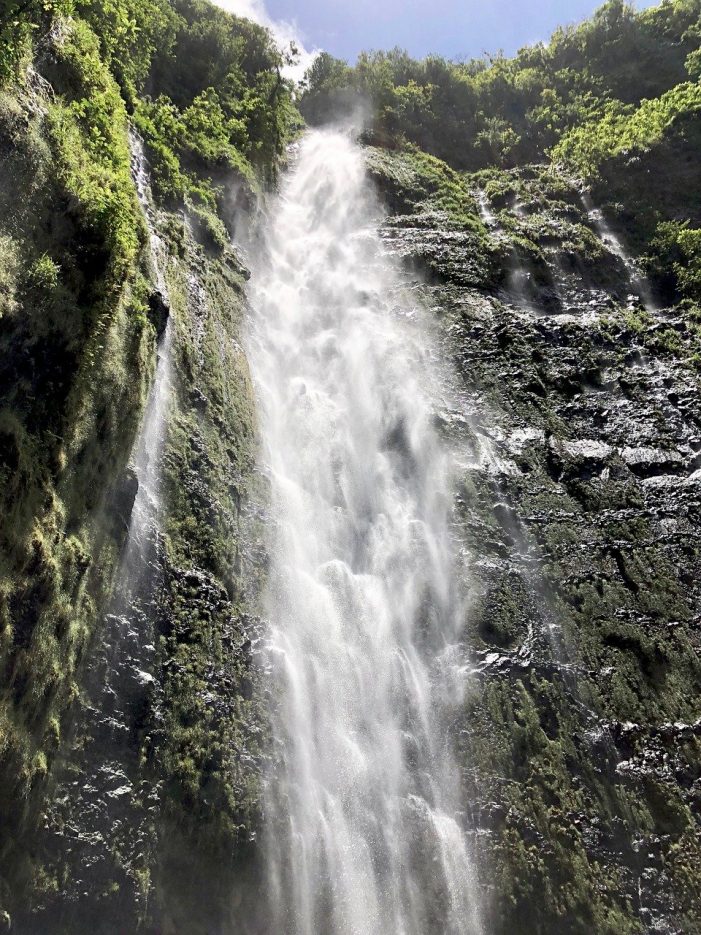 If you set out on the Road to Hana in Maui (more on that below), you might want to make a slight detour for the Pipiwai Trail. This four mile journey can take up to three hours to complete, as the trail is uneven and often muddy. But those who finish it will be rewarded with a beautiful view of Waimoku Falls – Hawaii's largest waterfall at 400 feet tall!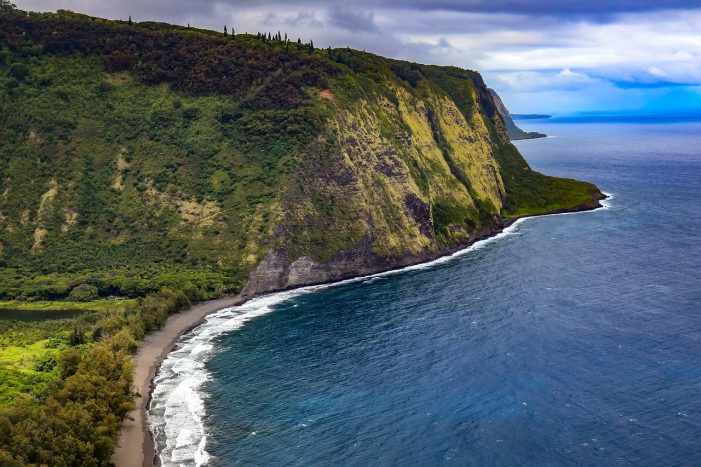 Road trips
A road trip is a great way to experience some of the best parts of Hawaii. With a car, you can access more remote areas and travel on your own schedule. It's the best way to get off the beaten path and retreat into Hawaii's stunning natural beauty.
The Road to Hana is one of Hawaii's best known road trips, located on the east coast of the island of Maui. But even though it's popular, it's still possible to keep your distance and avoid the crowds, finding your own special spots on this 60 mile stretch of highway. Start in Paia, a little surf town, where you can check out windsurfers in action, towering roadside waterfalls and the start of some epic views. Stop off at the Keanae Peninsula for the famous Auntie Sandy's banana bread and even more stunning coastlines. Finally, end your road trip not at Hana Town, but Haleakala National Park where summit views and river pools await.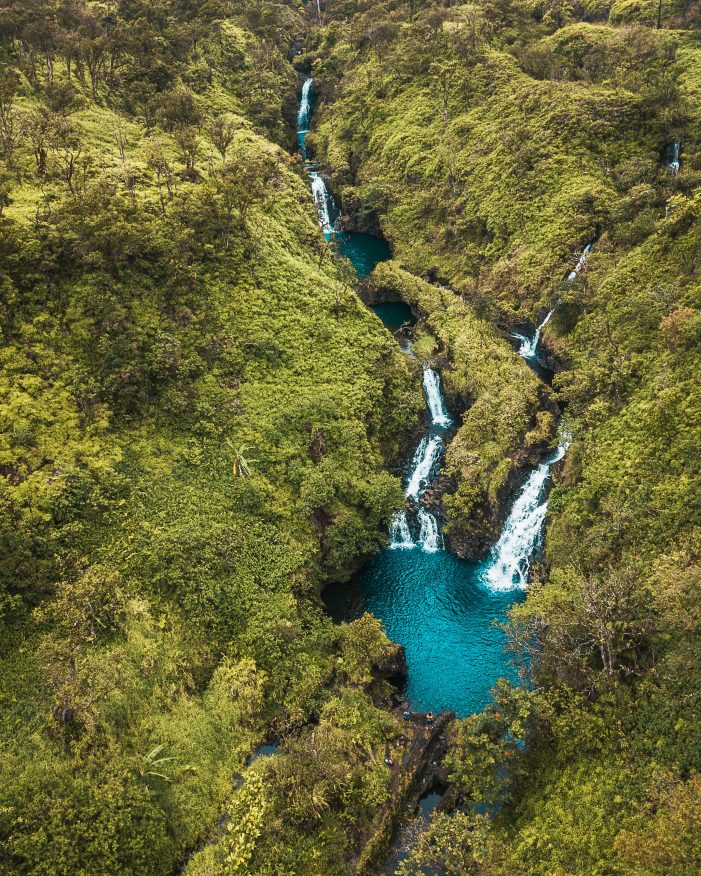 For more incredible scenery, take a road trip along North Hilo and the Hamakua Coast on the Big Island. Start by admiring Rainbow Falls in Hilo before heading out north along the coast. You'll pass Kalopa State Recreation Area, a great spot for hiking, and Honolii Beach Park, where you'll find surfers tackling the waves. Don't forget to stop at Laupahoehoe Point for beautiful coastline views. End your epic trip at Waipio Valley Lookout. This stop, 2000 feet above sea level, offers impressive views of the nearby cliffs and sandy black beach below.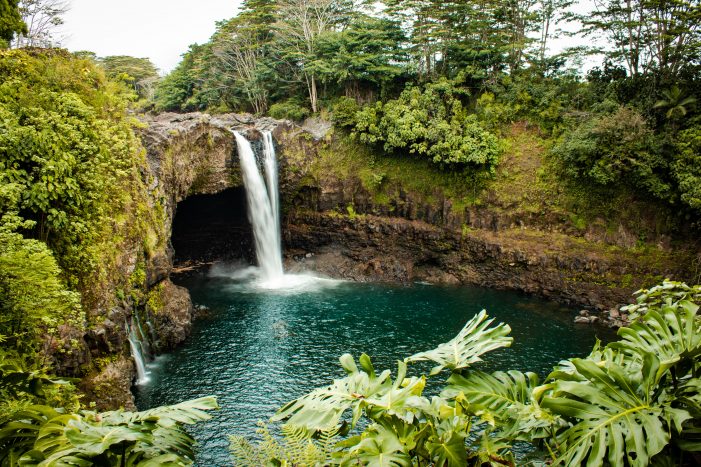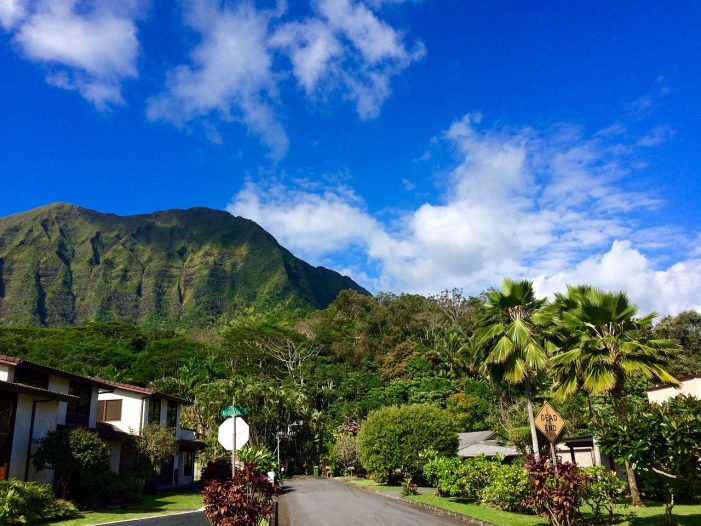 Escape the hustle and bustle of Honolulu with a road trip on the Windward Oahu Coast. Begin your road trip from the Heeia Pier and drive north along the always green Koolau Mountains. Take a rest at Kahana Bay and look out into the ocean for Mokolii Island (shaped like a hat) and Laie Point State Wayside (shaped like a lizard). If you want a little more guided fun, stop off at Kualoa Ranch Park, a popular film location, or the Polynesian Cultural Center, to learn more about Hawaiian culture and history. Finally, end your road trip by stretching your legs on a stroll down beautiful Turtle Bay beach walk.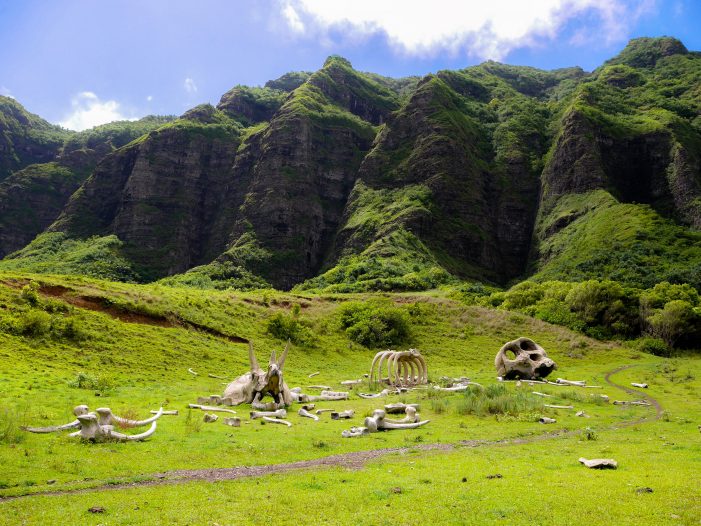 NOTE: We always want to ensure we're respecting guidelines in place and staying safe. You can learn more about the situation in Hawaii and guidelines for visitors here and here.