8 unexpected (but awesome) surprises I found in Peru
June 14, 2017 | by alle contributor | Posted in Americas, Places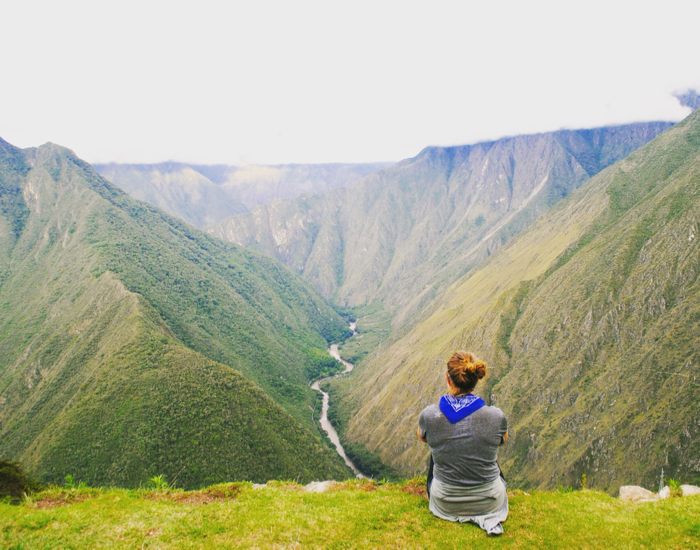 Visiting Peru was a dream of mine ever since seeing my first photo of Machu Picchu and finding out it was one of the New 7 Wonders of the World. After seeing more and more photos, I fell in love with the landscape of the country, the little girls with their traditional garb, alpacas smiling for the camera, and the actual Inca Trail. It had me wanting to book a flight immediately! So, after a bit of saving, I booked my adventure with my friend, dad and brother. Like most people, I was mainly going to Peru so I could hike the Inca Trail and see Machu Picchu in the flesh. What I didn't realize was that I would encounter a lot of other unexpected (but awesome) surprises that made me fall more and more in love with the country.
Here are 8 unexpected (but awesome) surprises I found in Peru: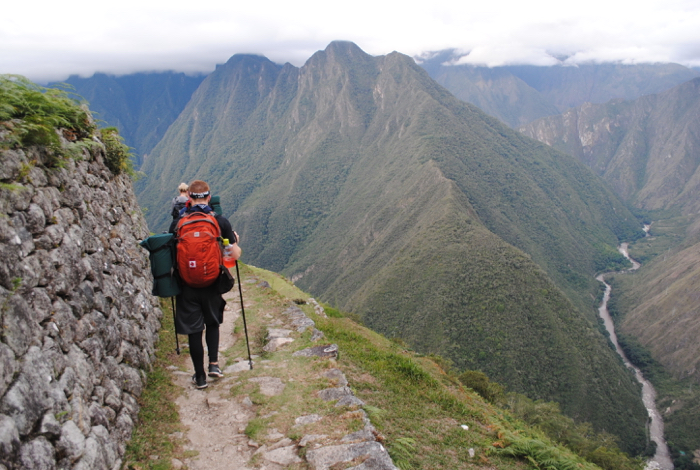 The sites you see on the Inca Trail hiking to Machu Picchu are better than Machu Picchu itself.

This may sound crazy, but for me, it's true. The ruins and views I saw while hiking for 4 days on the Inca Trail were better than getting to Machu Picchu itself. Now don't get me wrong, Machu Picchu is incredible, but the journey was the majority of the fun and the majority of the beauty. Plus, you're practically at these ruins and viewpoints by yourself with barely any tourists around! Don't believe me? You might just have to try it for yourself, or check out some of the other views you see while hiking the trail.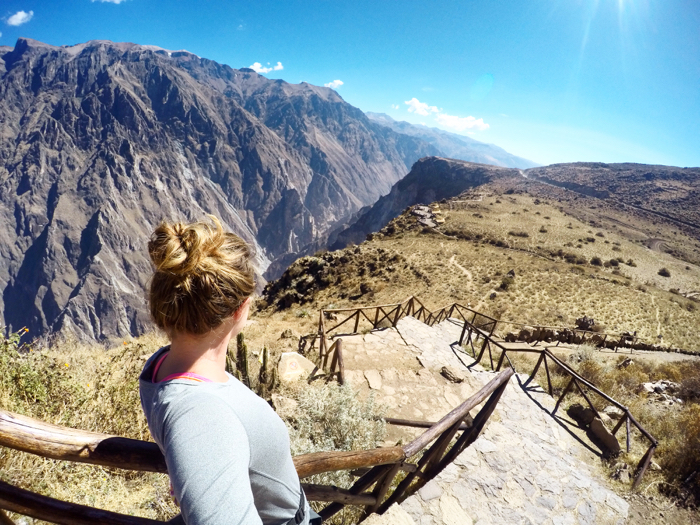 Peru has the 2nd deepest canyon in the world.

Who knew? Certainly not me. And if you told me I'd hike down this canyon 2 days after finishing the Inca Trail hike I'd tell you you're insane. Just take it from me and DO NOT do it after hiking the Inca. ? But, the Colca Canyon is huge and incredible and worth a stop if not a hike or overnight stay in the oasis at the bottom. Just make sure you find out about your accommodation in the oasis ahead of time (we had a pretty gnarly experience).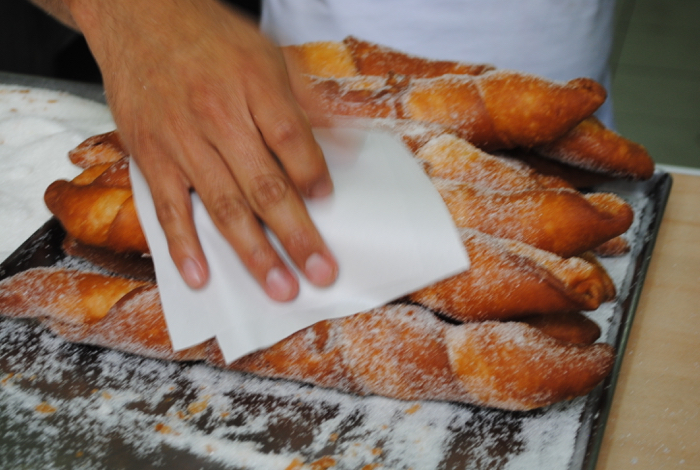 Churros are everywhere. 

For some reason, I thought churros were only a thing I could get in Mexico or Central America and I wasn't expecting to get them in S. America. Come to find out, Peru has the BEST churros and you can find them all over the place! The best churro I've ever had was in Lima at San Francisco Churro. I still crave this place to this day, so if you go to Lima be sure to go and bring one back for me.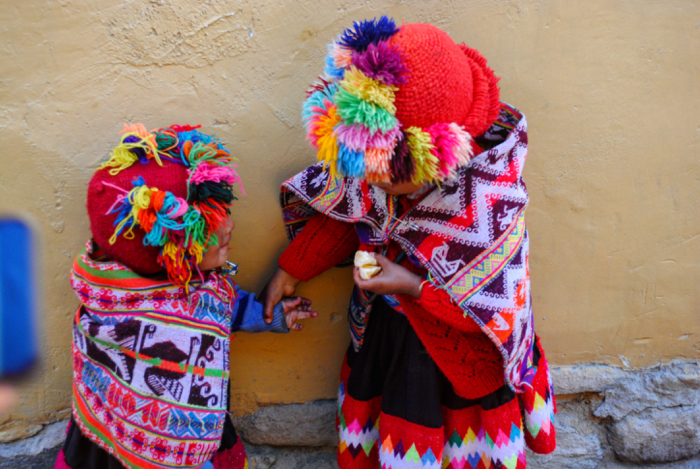 The ladies you see in photos dressed up with their alpacas in colorful garb are only there for photos and payment.

Wahh wah… sorry to break your heart if you're like me and thought that Peruvians just walk around like that for fun with their alpacas in tow. I'm not sure why I thought this, but after seeing so many photos of Peru these ladies in the traditional clothing always came up. The traditional garb is beautiful though, so I'm glad they do this. Just beware because alpacas are mean and they will probably spit on you. I can speak from personal experience here.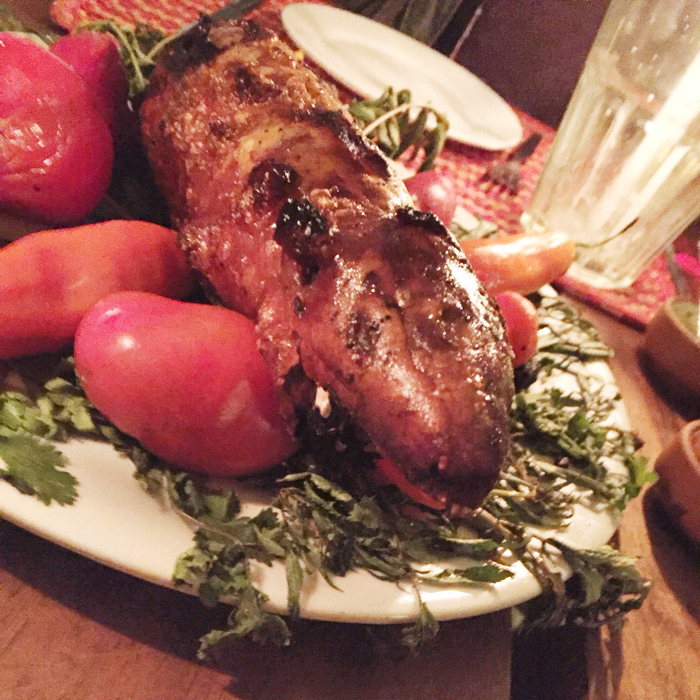 They eat guinea pigs and let them roam freely on their kitchen floor. 

Guinea pig or cuy is a delicacy in Peru, especially in the mountains. I had to try it in Cusco before hiking the Inca Trail and I'll just say I didn't LOVE it, but it was as interesting experience. If you hike the Inca Trail or go to any remote villages you might be able to see the inside of a villager's home where they typically have guinea pigs that hang out by the hearth in the kitchen until the fam wants a special dinner!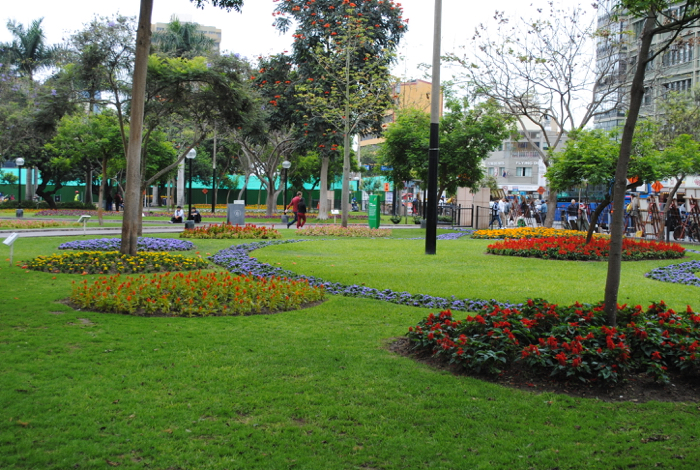 Miraflores district in Lima is the best. 

I had a lot of people tell me to skip Lima or just spend one day here. I happened to fall in LOVE with the city. It helped that I did a free walking tour to get my bearings, but I also stayed in the Miraflores district. This was an incredible part of the city that I wasn't expecting AT ALL. The walkways along the cliff edge overlooking the water, the great restaurants scattered on the winding streets, the outdoor work out areas and the lovers walking along the park all reminded me of just what a South American capital city should.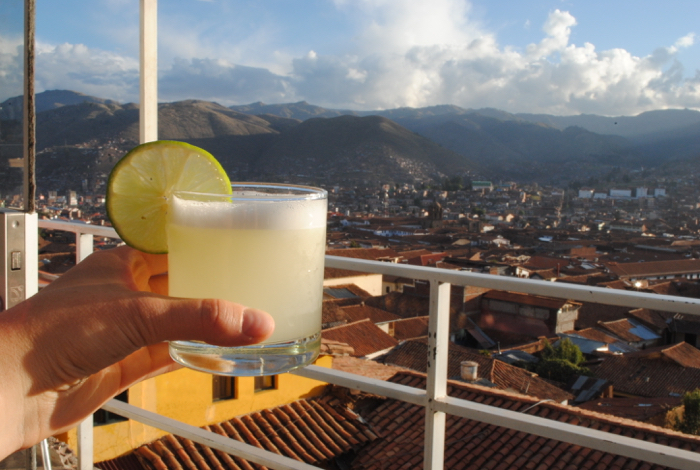 Pisco sours are REALLY good and one will make you tipsy.

If you like to try local cocktails and food in different countries then be sure to try a Pisco Sour. This is one of the most popular drinks in Peru. They taste like they don't have any alcohol in them and the next thing you know you're drunk. Drink them wisely, but be sure to enjoy a few ?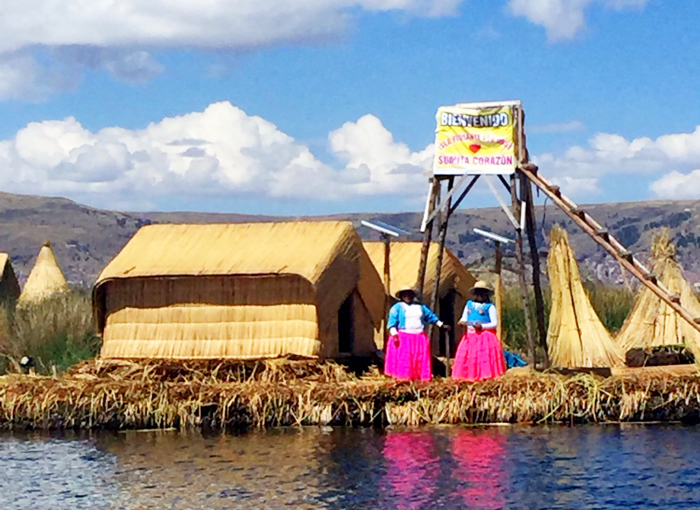 The floating islands of Lake Titicaca are a real thing and it's FASCINATING.
The floating islands of Lake Titicaca are some of the coolest things I've seen in my life. Yes, they have become a bit touristy, but OMG these people seriously LIVE on grass reeds that they've built into islands in the middle of the lake. They now make money from working with tourists, but they still live on these floating villages and have to dive down into the water to re-tie their reeds when they start to rot. Talk about a unique living experience!
Peru is a very special country that offers something for everyone. Whether you like sand dunes, deserts, lakes, oceans, big cities or small towns, Peru has it all. The best part is that you'll probably find even more unexpected surprises that will make your vacation even more special!
If you're interested in hiking the Inca Trail and want to know what to expect each day of the trail, check out my Peru posts and packing lists here!