What to do in Oaxaca after you've stuffed yourself silly
August 14, 2019 | by Riana | Posted in Americas, Irina's travels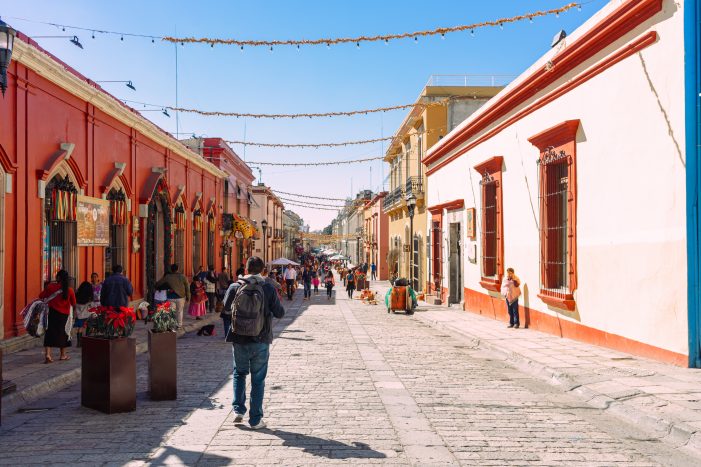 If you've heard of Oaxaca (wah-HAH-kah), you've likely heard that it is the foodie capital of Mexico. And while the cuisine in Oaxaca is certainly worth visiting for, there's a lot more to do in this region, after you've stuffed yourself silly, of course.
Oaxaca is one of our favorite places in Mexico. Food aside, we love this spot because it's close to home but still feels worlds away. It's not the Mexico you're picturing in your mind. Oaxaca has an ambitious coastline and adventurous hiking routes, as well as stunning waterfalls, colorful markets and historic ruins. And bonus: It's affordable!
In between delicious meals, check out some of the other amazing activities Oaxaca has to offer.
Note: It's important to know that there is Oaxaca, the state, and Oaxaca, the capital city. This can be very confusing when you first hear about Oaxaca. Most of the options below are available within Oaxaca City or a short distance from it, except for a few activities that are farther out (but worth the trek!).
Channel your inner archaeologist at Monte Alban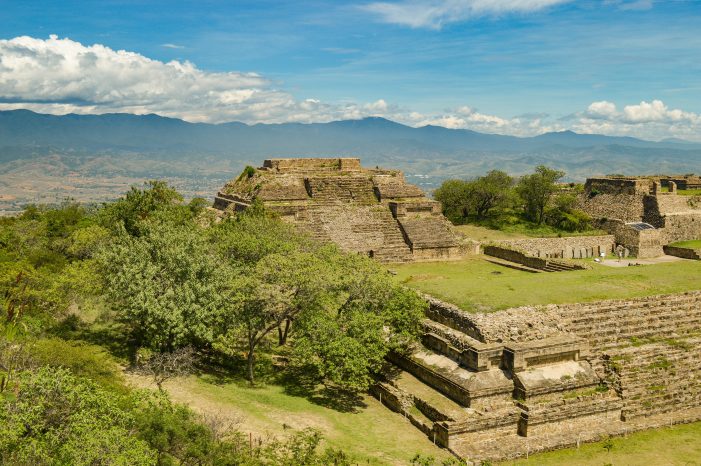 Monte Alban is one of the most impressive archaeological sites in all of Latin America. Meaning White Mountain, this site was originally built by the Zapotecs in 500 BC. It rose to become one of the major cultural centers in Mesoamerica until it was abandoned in the 9th Century. In the 13th Century, it was used again, this time as a burial ground.
Today, Monte Alban is known as one of the most beautiful and immersive of Mexico's ancient ruins. Unlike the more well known Chichen Itza, you're allowed to climb on the pyramids of Monte Alban. From the top, you'll see the valley of ruins below you and the mountains all around. Don't miss out on the North Platform temples or Platform J, which likely once served as an astronomical observatory.
Take part in a temazcal ceremony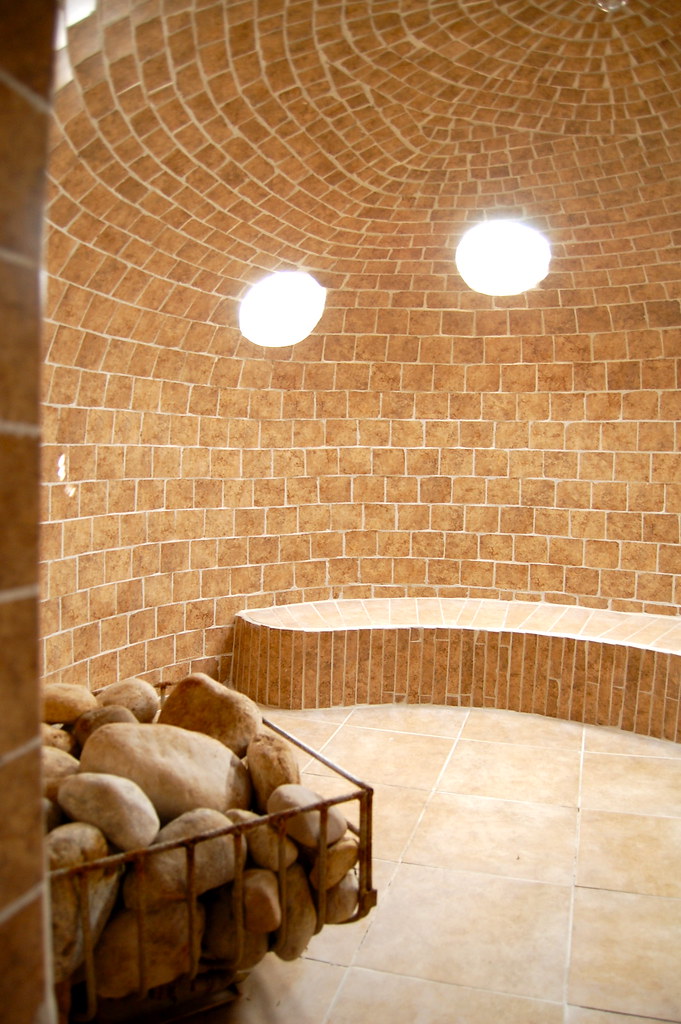 A temazcal ceremony is an ancient cleansing ritual passed down from the Mayan age. The idea is to cleanse your body, mind and spirit, releasing your toxins and bad energy. While temazcal ceremonies differ from place to place, the usual practice is to enter a small sweat lodge where hot rocks are doused in water. The room is completely dark and you'll lie down as things start to heat up.
Depending on the practice, a shaman may rub your body with various herbs, teas and gels, recite Mayan chants and/or play on a drum. In addition to sweating out your toxins, the ritual is known for leaving you with great skin and a clear mind. It's a do-not-miss experience in Oaxaca! Check out Ceviarem Temazcal Oaxaca for one of our favorite temazcal options in the area.
Wander around Jardín Etnobotánico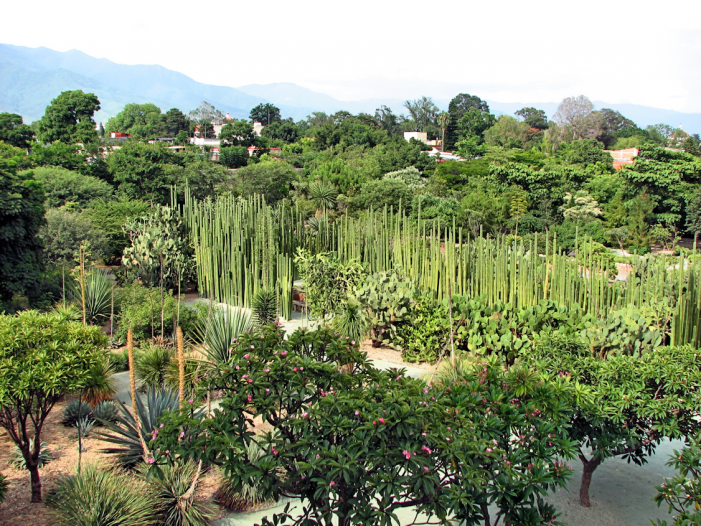 Welcome to Jardín Etnobotánico, Oaxaca's botanical garden. Once a shooting range, this area was destined to become a luxury hotel and parking lot until Francisco Toledo stepped in. An artist, Toledo decided the area should be a botanical garden and house only native plant species. That's why you'll find many cacti here, as they do well in the dry temperatures.
At almost six acres, this large garden is home to many plants and is a great stop during your time in Oaxaca. Look out for pumpkin and corn seeds that date back over 7000 years. Or the Echinocactus Platyacanthus biznaga cactus which is 1000 years old and over 10,000 lbs!
Be mesmerized by the design work at Mitla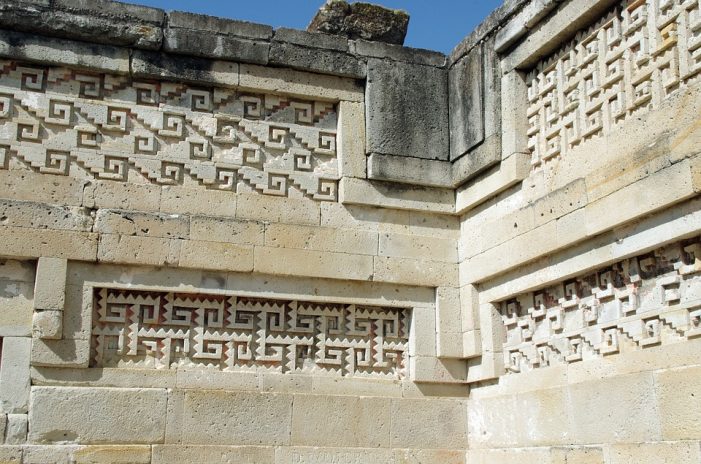 Nearby to the botanical garden you'll find Mitla, another Zapotec archaeological site. Mitla is younger than Monte Alban, coming to prominence between the 9th and 16th Centuries. It was the cultural and religious center of Zapotec life. Whereas Monte Alban resides high on the hill, Mitla is found low in the valley.
But what Mitla lacks in age and height, it makes up for in beautiful detailing. The Zapotecs had their own writing system which consisted of intricate geometric patterns. These were carved into their walls, tombs and panels. As you wander around Mitla, you'll be struck by the detail on each and every stone that make up what's left of this cultural hub. While some ruins begin to look the same if you visit too many, that's not the case with Mitla.
Get back to nature at Hierve el Agua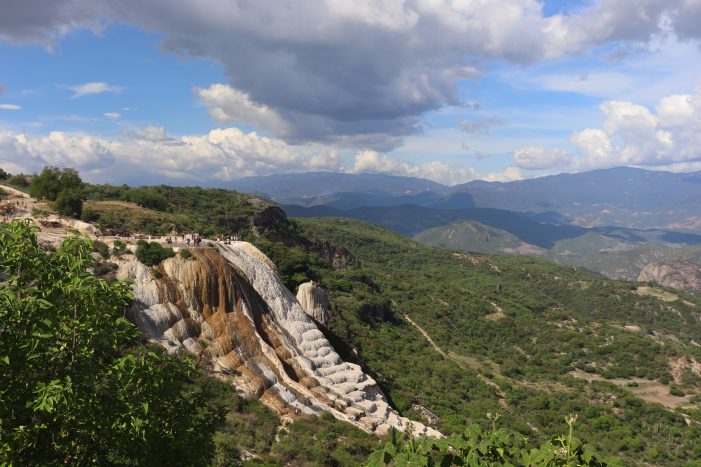 When you first see Hierve el Agua, you'll probably assume you're looking at waterfalls. Wrong! These "waterfalls" are actually solid rock, or a petrified waterfall. The waterfall look is actually created by calcium carbonate deposits that have built up over millions of years. Hierve el Agua is one of only two examples of this on the planet.
Admire the "falls" and the gorgeous mountain ranges and natural rock formations all around you. Then head to one of the area's many natural mineral spring pools for a soak; the water is said to have healing powers. Couple the healing water with the impressive views and it's easy to see why a day out at Hierve el Agua can be so restorative.
Sip on some mezcal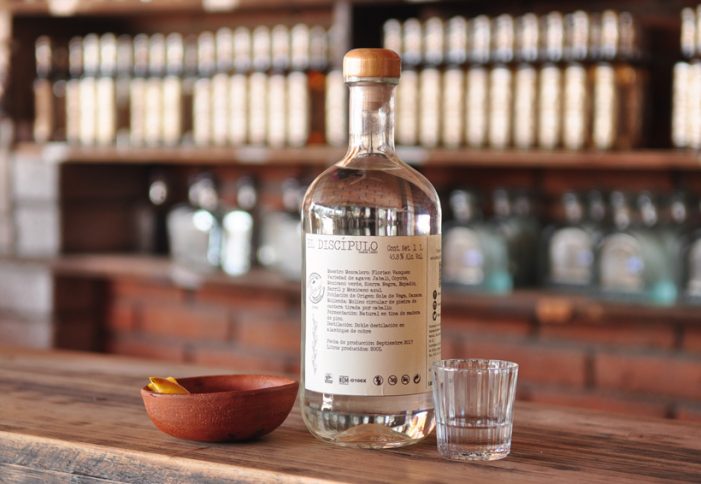 You can't come to the home of mezcal without doing a mezcal tasting! Oaxaca is known to have some of the best mezcal in Mexico and it would be a shame to not verify that claim for yourself. Mezcal is an alcoholic spirit made from the agave plant with a smoky taste due to the fact that the agave is roasted underground.
You can sample mezcal in Oaxaca at mezcalerias or palenques. A mezcaleria is a mezcal bar and you're sure to see more than you can count in Oaxaca. Pop in for a tasting and go home with a bottle of your favorite. A palenque is a mezcal distillery where you can see the mezcal being made. Arrange for a tour so you can see the mezcal manufacturing in action and end your visit with a tasting (and the inevitable purchase of a bottle to take home).
Hike in Oaxaca's Pueblos Mancomunados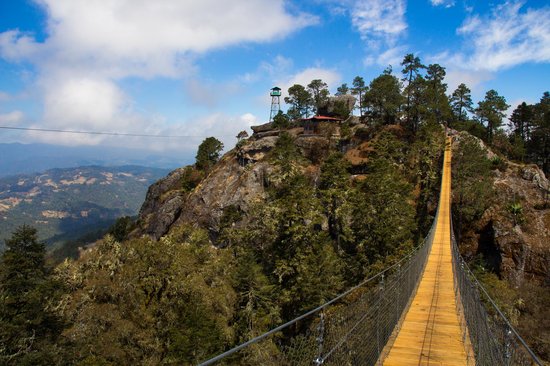 One of the reasons why we love Oaxaca so much is because you can enjoy both beaches (we'll get to that later) and mountains in the same region. The Sierra Madre Mountains tower high above Oaxaca, providing beautiful views in every direction. If you'd like to explore them, one of the best ways is to hike through the Pueblos Mancomunados.
The Pueblos Mancomunados are a series of eight small mountain villages connected by hiking trails. These remote villages are the perfect place to visit if you like to get off the beaten path. Here you can immerse yourself in local life and beat the heat if you're in Oaxaca during the hot season. Each village is linked by a hiking trail tour affording you beautiful views, a killer workout and the chance to stay the night in a rural mountain town.
Hit the beach on Oaxaca's coast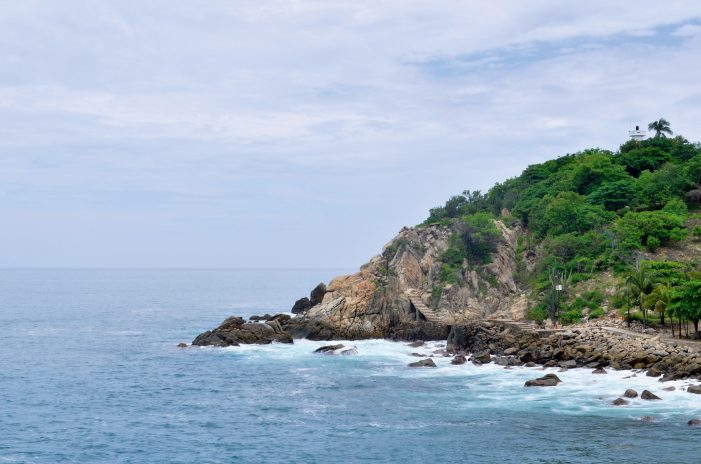 We told you we'd get you to the beach! The best part about Oaxaca's coastline is that it's undiscovered and full of beautiful beaches. The worst part? It's not super close to Oaxaca City. To get there, you'll have to take a 6-10 hour drive on bad roads or hop a short flight. Because of that, many visitors don't leave Oaxaca City and therefore never make it to these beautiful (and uncrowded!) sandy shores. But we promise you it is worth the trek! Here you'll find areas for surfing and snorkeling, dolphin and whale sightings, and some of the best local and fresh seafood.
For surfers, head to Puerto Escondido to catch the best waves. Resort lovers should flock to Huatulco where more luxury awaits. And if you're seeking a laid back vibe, check out the small beach towns outside of Puerto Angel. We suggest the very relaxed Playa Zipolite (it's a nude beach) with its soft sand and great boat tours, and Playa Mazunte as the perfect spot to enjoy a sunset over the ocean.
Pin it for later: