Our 9 favorite international destinations for foodies
August 28, 2019 | by Riana | Posted in Food, Places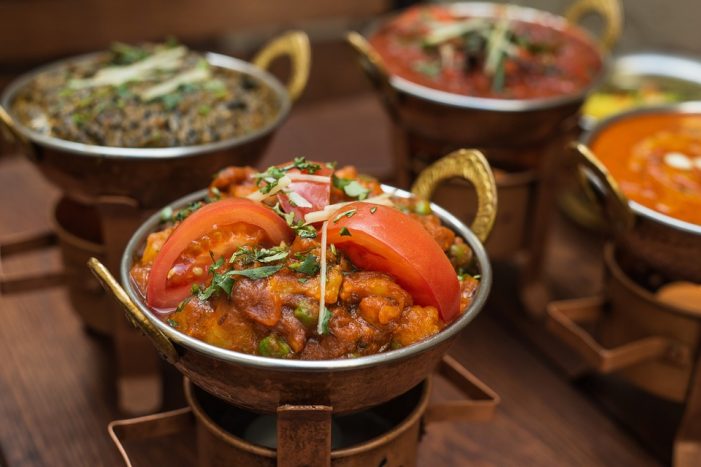 The best way to discover a new country? Through your stomach, of course! Here at allé, we're big fans of exploring the world one delicious dish at a time. There's truly no better way to learn about a culture and enjoy a new place than by tucking into their cuisine. From stalls on the street to Michelin starred restaurants, from fresh seafood to undiscovered vegetables, and from appetizer to dessert, these nine destinations are sure to excite any foodie traveler.
Ready to taste the world? Check out our nine favorite international destinations for foodies below, in no particular order. And try not to drool all over your screen 😉
Oaxaca, Mexico
Oaxaca is known as the food capital of Mexico, so it definitely deserves a spot on our list of top international foodie destinations. While delicious food can be found across Mexico, it reaches a whole other level in Oaxaca. Due to its many microclimates, Oaxaca is able to produce local ingredients that aren't found anywhere else in Mexico.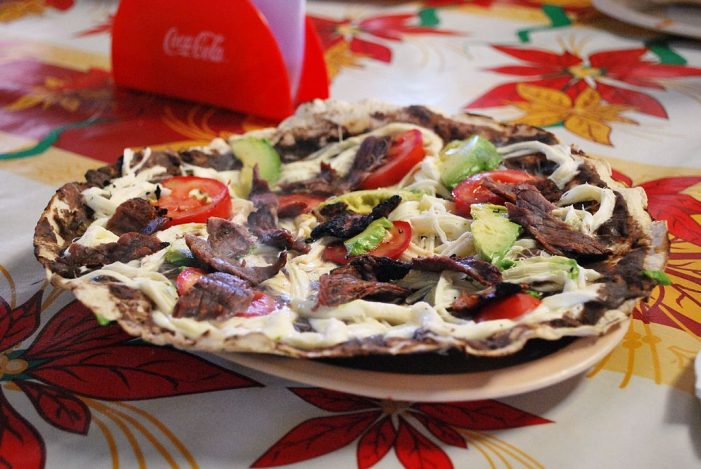 Be sure to sample some of Oaxaca's locally grown hot chilies, such as chilhuacles and smoked pasilla chile, both commonly found in Oaxaca's famous mole sauces (negro mole is a must-try). Another iconic Oaxaca speciality is tlayudas – AKA Oaxacan pizza! These giant tortillas are filled with beans, cheese, lettuce and avocado, and then topped with meat and cooked over an open grill.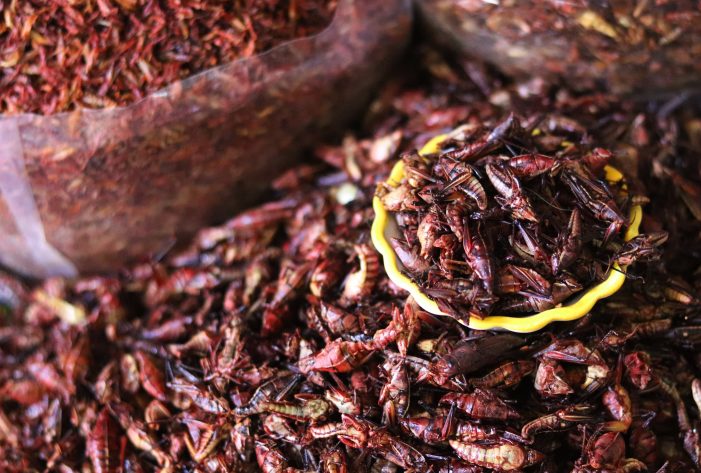 Oaxaca is also well-known for putting their own regional spin on classic Mexican dishes. In Oaxaca, enfrijoladas are stewed with the leaves of an avocado plant and tamales are wrapped in banana leaves (instead of corn husks) and topped with mole. If you're truly brave, you'll want to try Oaxaca's other speciality: tasty insects! Chapulines, grasshoppers fried with chili powder, are especially popular (and legend has it if you eat one, you'll return to Oaxaca one day). Don't worry; you can wash it down with some of Oaxaca's world-class mezcal.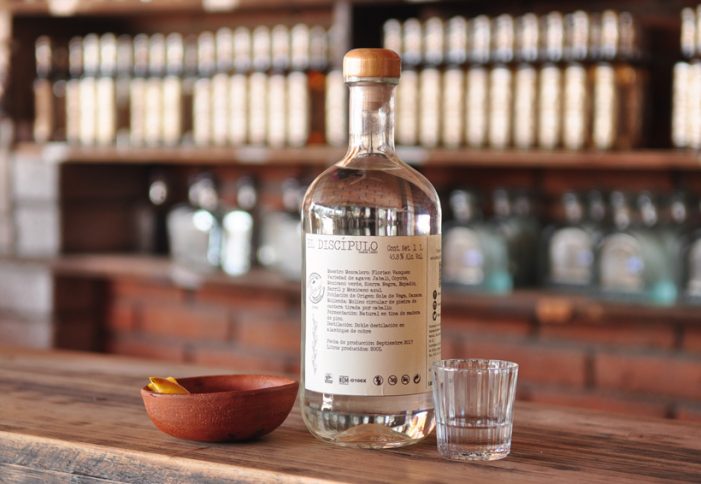 Once you're done stuffing yourself, there's lots more to see and do in Oaxaca!
Mendoza, Argentina
If you know Argentina as a foodie destination, you know it for one thing: meat. But in Mendoza, the real highlight is the wine. Mendoza is known for their malbec, produced in the nearby regions of the Uco Valley and Maipu, as well as bonarda and torrontés varietals. All of these can be enjoyed at tasting rooms throughout the city, like Naoki Wine Garden or, catch a ride and experience these wines at the source, tasting at scenic wineries in the area like Bodega Tempus Alba.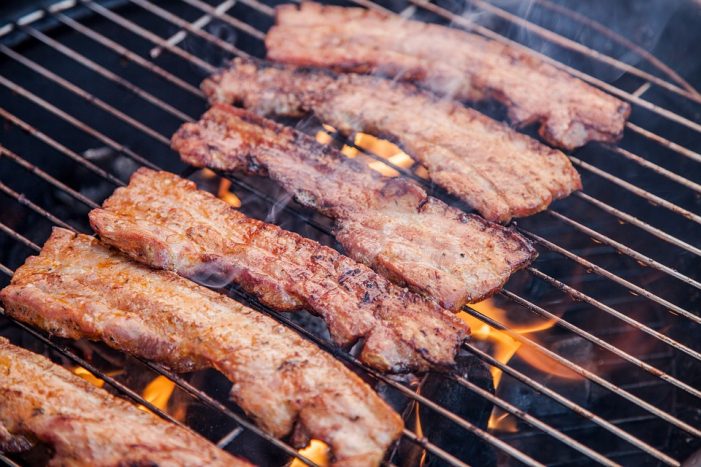 But it's not all about the wine. Mendoza is also gaining steam as a foodie capital in Argentina. Of course, you'd be remiss to pass up Argentina's famous parrilla, a meat BBQ best enjoyed over a leisurely lunch (with a glass of wine or three). Try a favorite in Mendoza, El Patio Jesus Maria. While bursting with flavor, Argentine beef tends to be more well-done than you may be used to. If you prefer medium-rare, probably best to order it rare.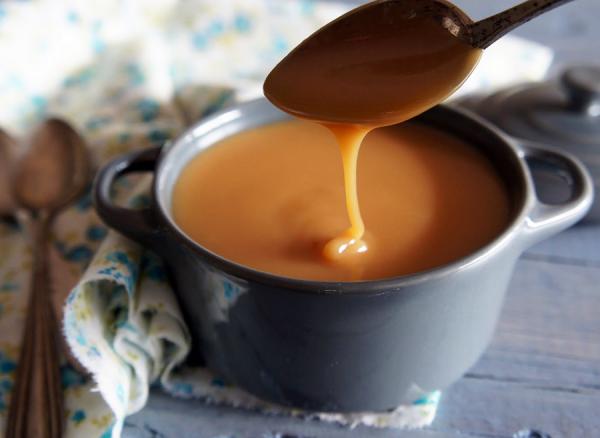 Other specialities of Mendoza include tortitas, a simple pastry that can be topped with honey or jam and that make the perfect snack between wine tastings; tomatican, a tomato soup made with Mendoza's famous bright and flavorful tomatoes; and humitas, a chowder made with sweet corn, onions, milk, butter and chili flakes. Of course, you can't leave without dessert! Try the much-loved dulce de leche, a sweet toffee-like milk custard that can be spread on just about everything (including your fingers!).
Copenhagen, Denmark
Copenhagen has worked hard to make itself one of the go-to foodie destinations in the world. In large part, this is thanks to Noma. Noma often tops the list of best restaurants in the world and diners reserve months in advance to try its ultra-modern food. Thanks to Noma, the rest of Copenhagen's restaurants have had to keep up. And they've had no problem doing just that.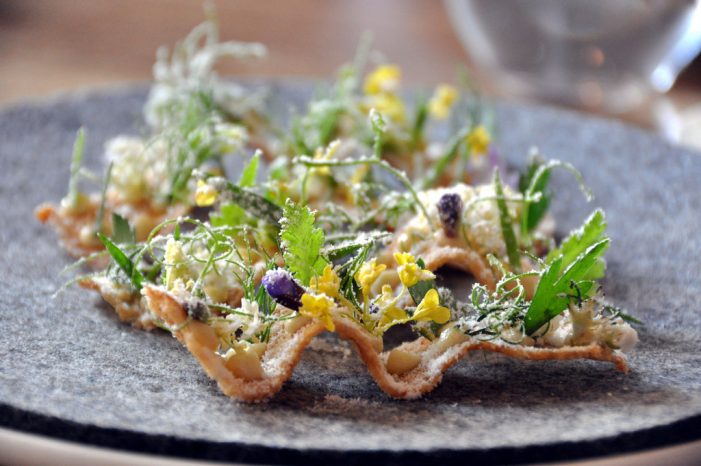 In Copenhagen you'll find food that is top quality, locally sourced and focused on sustainability and organic ingredients. It's food with a conscience, that doesn't sacrifice flavor. Copenhagen is home to 35 Michelin stars shared across 28 restaurants. Top awarded is Geranium, with three Michelin stars, joined by Alouette, who earned their first Michelin star this year. Other Michelin favorites include Kiin Kiin and Formel B.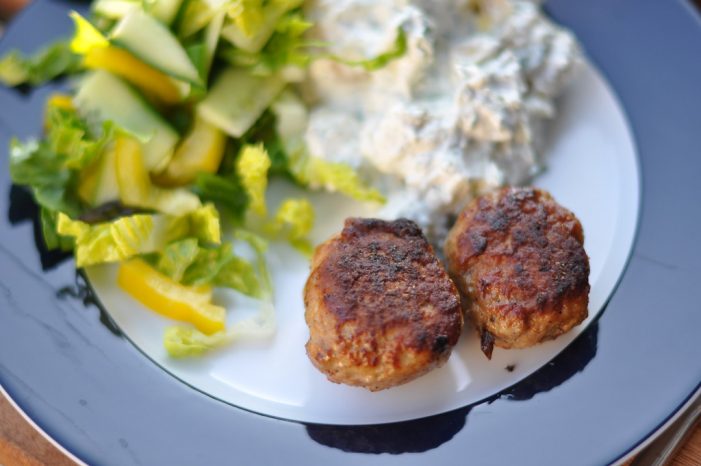 For something a bit more casual, visit Torvehallerne, Copenhagen's popular food market. Browse the stalls and order whatever catches your eye – it's guaranteed to be tasty. Or snack on Denmark's speciality, smørrebrød, an open face sandwich that is a daily staple for many Danes. Take your avocado toast to the next level! Other must-eat Danish dishes include rød pølse (red sausage), frikadeller (Danish meatballs) and herring.
Copenhagen is also impressive at serving up non-Danish cuisine such as burgers (try Gasoline Grill), Japanese tapas (try Jah Izakaya) and Mexican (try La Neta).
Osaka, Japan
No foodie destination list would be complete without an addition from this well fed country. Sure, sushi is beloved around the world, but Japanese cuisine is so much more than maki rolls and sashimi. And nowhere is that more apparent than in Osaka, the nation's kitchen.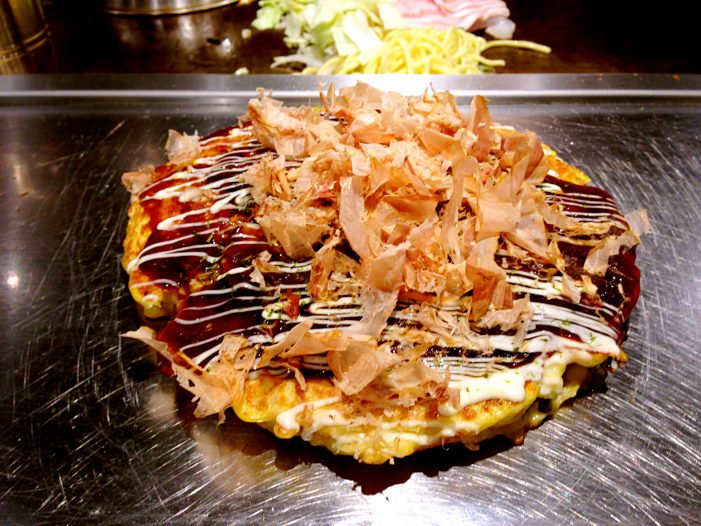 When you arrive in Osaka, head immediately to Dōtonbori, an eight block stretch of restaurants, food markets, izakayas (Japanese pubs) and street food stalls. By dinner time, this neighborhood will be jam-packed with locals and tourists alike trying to get their hands on as much delicious food as possible. Start with okonomiyaki at Okonomiyaki Mizuno, a savoury pancake filled with various meats, seafood and vegetables, and drizzled with a tasty brown sauce. Another classic Osaka snack is takoyaki, fried octopus dumplings. Next, pick up some kushikatsu at Daruma Kushikatsu, deep fried and skewered meat, seafood and vegetables. Deep fried and on a stick – who can resist? Lastly, sample yakiniku and horumon, Osaka's version of Korean BBQ.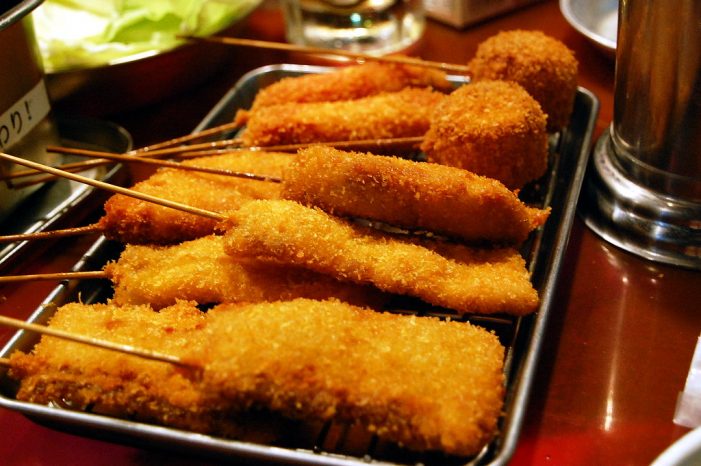 If you're really feeling daring, you can also order fugu in Osaka. Fugu is blowfish, infamously known to be poisonous if prepared improperly. Don't worry! Fugu chefs train for over three years and must have a special license in order to serve the deadly fish. If you're not quite feeling up to fugu, you can always choose another delicious Japanese dish like sushi, ramen, udon, Japanese curry, tempura, katsu, donburi or yakitori. You'll never run out of tasty things to eat in Japan!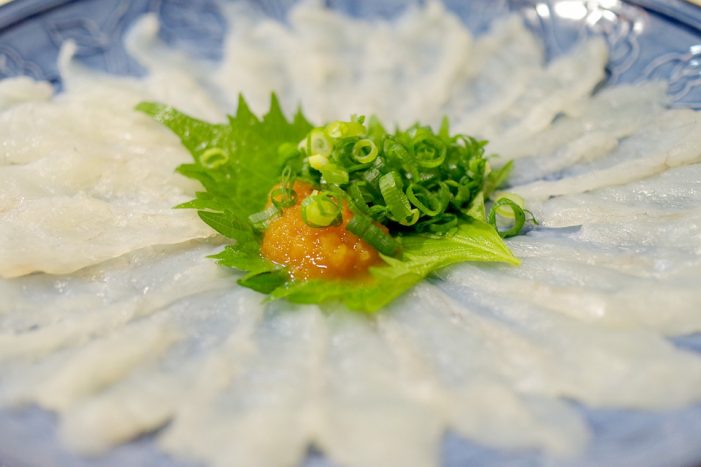 As they say, "Osaka no kuidaore!" Which means eating until you're bankrupt!
Tuscany, Italy
It really doesn't get better than sipping wine while overlooking the vineyards of Tuscany. Luckily, Tuscany serves up just as much delicious food as it does delicious drink. One of our favorite things to plan for our clients visiting the area is an authentic Tuscan cooking class. Pair it with a truffle hunting experience, where a trained dog will sniff out the freshest truffle mushrooms, and you really do have a foodie's dream come true.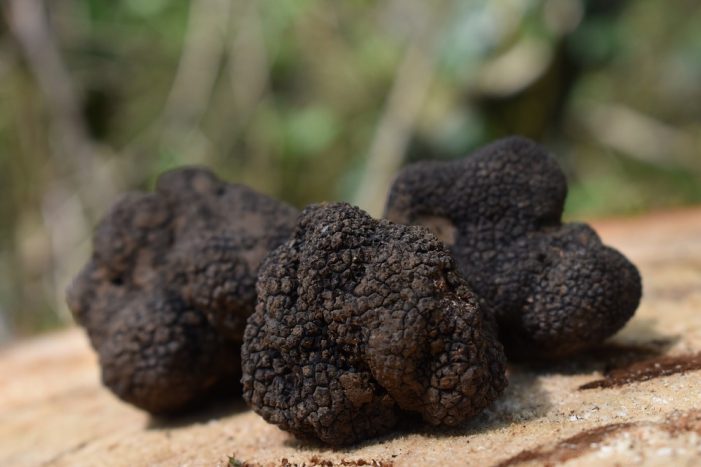 Italian food is a top craving all over the world but when you journey to Italy, you'll discover how much the food varies from region to region. In Tuscany, the food is simple and delicious. Tuscan cuisine focuses on local, fresh ingredients without overcomplicating things. Paired with local Tuscan wine and olive oil, they serve up something delicious every time.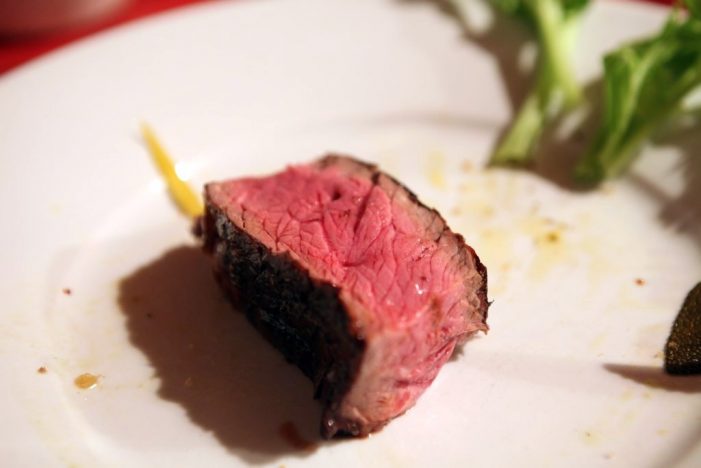 Expect meals to begin with an antipasto of cured meats, such as Lardo di Colonnata, made in the Tuscan town of Colonnata. Next up, enjoy a famous Tuscan soup like ribollita, a vegetable and bread soup, or papa al pomodora, a tomato soup. Or opt for a salad like panzanella, a cold bread salad, or a side of Tuscany's famous cannellini beans. For the main course, you have to try Bistecca alla Fiorentina, or Florentine T-bone steak. Other main favorites include cacciucco (a fish stew), local wild game or a simple handmade pasta with shaved truffle on top. If you have room for dessert, enjoy a slice of castagnaccio (chestnut flour cake) or cantucci (almond cookies) dipped in Vinsanto wine. And of course, you have to finish your meal off with espresso!
San Sebastian, Spain
San Sebastian might just take home the title of foodie capital of the world, thanks to this Spanish city having more Michelin stars per capita than any other place on earth. In addition to fine dining, San Sebastian also features great wine from the nearby Rioja wine region, great food markets like San Martín and La Bretxa, and pintxos, their version of tapas. All that great food and a view over La Concha Beach? Foodie paradise indeed!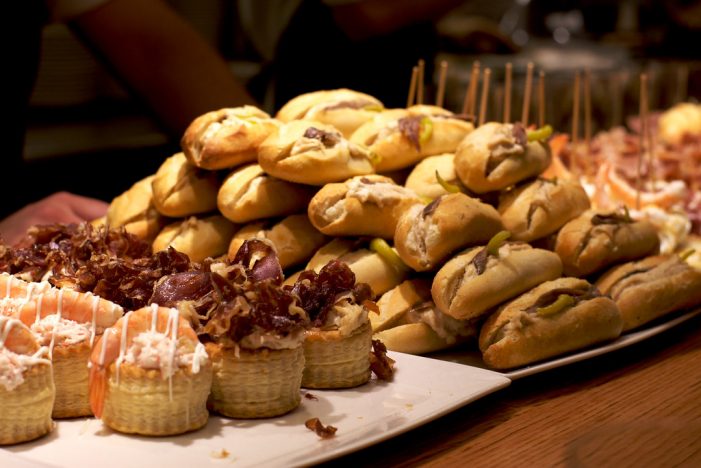 If you want to start at the top, head to Akelarre, Arzak and Martín Berasategui, the three San Sebastian restaurants that have earned three Michelin stars each. Or ease yourself into San Sebastian dining with a few rounds of pintxos, small open-faced sandwiches topped with anything from Spanish ham and local anchovies to cheese and wild mushrooms, and skewered with a stick. At the end of the meal, your server will count up your sticks and determine your bill.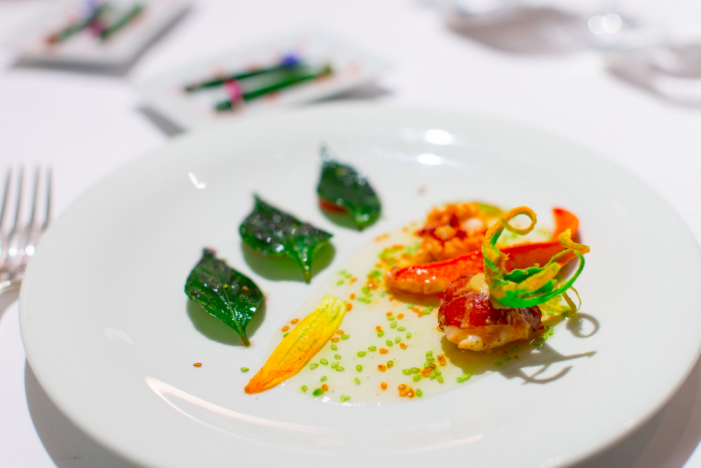 Being on the coast, San Sebastian is also well-known for fresh seafood. Local specialities include bacalao pil pil (cod fried in olive oil), pecebes (goose barnacles), squid and kokotxas (fish cheeks). You'll also want to get your hands on some Idiazabal cheese, made from sheep's milk, and txuleta, aged grass-fed beef. Of course, no meal is complete without dessert. Try a pastel vasco, a vanilla or almond cream tart, and pantxineta, a puff pastry filled with custard.
Chiang Mai, Thailand
Thai food is a favorite around the world, but it takes a step up in Northern Thailand's Chiang Mai. Here you'll find local dishes that shine thanks to the unique climate found in this northern and mountainous region of Thailand. Don't expect to find your usual Pad Thai or green curry dishes here. In Chiang Mai, flavors are elevated, putting your local Thai take-out place to shame.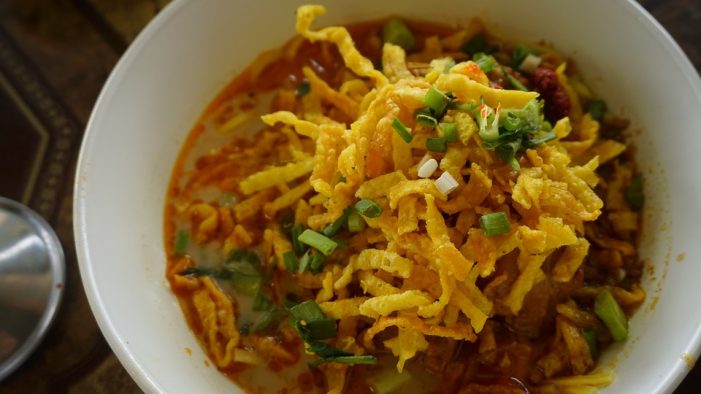 Start with Chiang Mai's most beloved and well-known dish: Khao Soi. Khao Soi is a yellow coconut curry with noodles. It's often served with chicken and crunchy noodles on top, and slurped down in restaurants all around the city. Move onto Khao Kha Moo, stewed pork leg over rice, made famous by Anthony Bourdain when he sampled it at Chiang Mai's Chang Phuak night market. Other delicious Northern Thai dishes include Gaeng Hung Lay (pork belly curry), Sai Ua (pork sausage), Nam Prik (chili dip), Larb Khua (spicy pork salad), and sweet treats wrapped in banana leaves. Sample these dishes at local restaurants or, better yet, at one of the various food markets.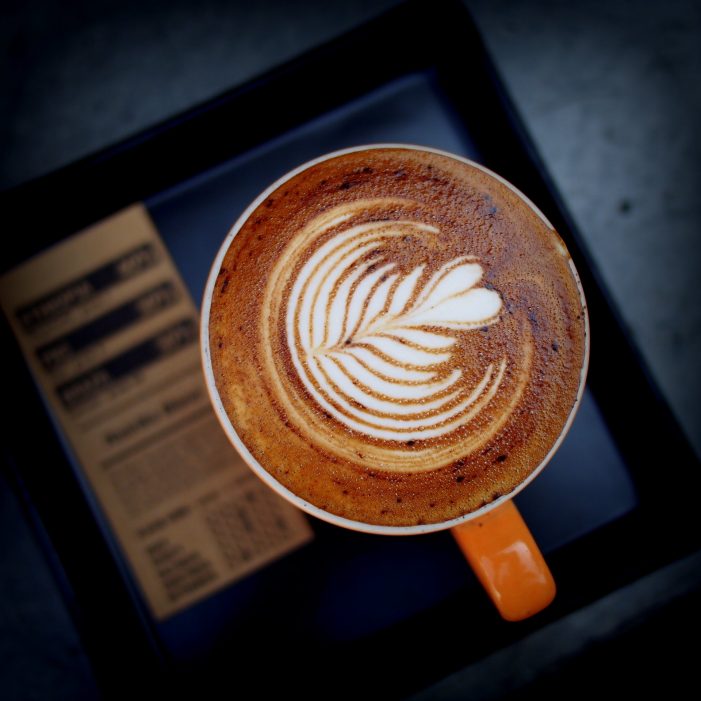 In addition to delicious food, Chiang Mai is also well-known for its coffee scene. After Arabica beans from Central America were successfully planted in Northern Thailand in the 1980s, the coffee scene has been booming. Take a tour through Chiang Mai's hottest coffee shops and you'll swear you're in the cafes of Melbourne. Some of our favorites include Ristr8to, Good Morning Chiang Mai and Coffee Lovers.
For more amazing things to eat, drink, see and do in and around Chiang Mai, check out our Northern Thailand post.
Beirut, Lebanon
While Lebanese food may not be as popular around the world as Italian or Japanese, those who have had the chance to try it can't stop raving about it. And nowhere is better to try authentic Lebanese fare than in Beirut, Lebanon. Beirut has become a foodie capital in the Middle East thanks to the Ottoman, Armenian, Palestinian, Syrian, French and Israeli influences found in its cuisine. Beirut is where old meets new and all of it is delicious.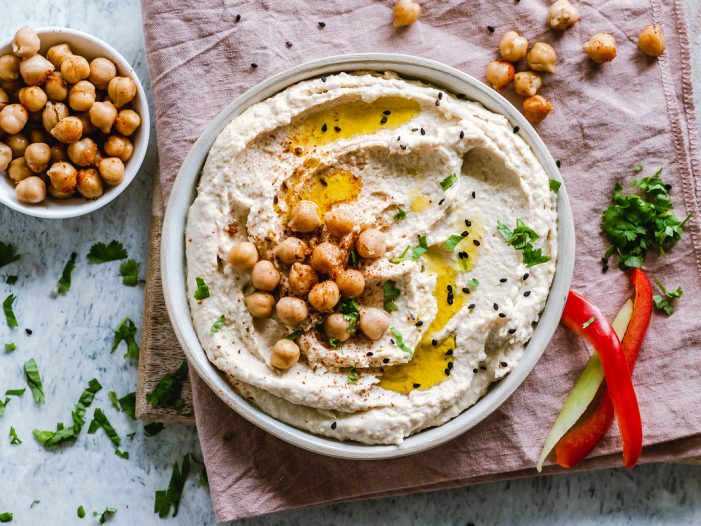 Head to the seaside for the catch of the day, sit down at a mezze (small plate appetizers) table perfect for sharing, and wander through a souk in search of your next tasty bite. Good food is almost everywhere in Beirut. Start with familiar appetizers of hummus, tabbouleh (parsley salad), and flat breads called manakish AKA Lebanese pizza. Move onto kibbeh, Lebanon's national food, made of sautéed pine nuts with minced lamb. Next, sample kafta, a lamb, chicken or beef meatball; or sfeeha, a Lebanese meat pie. End your meal with kanafeh, a sugary cheese pastry with orange flavor.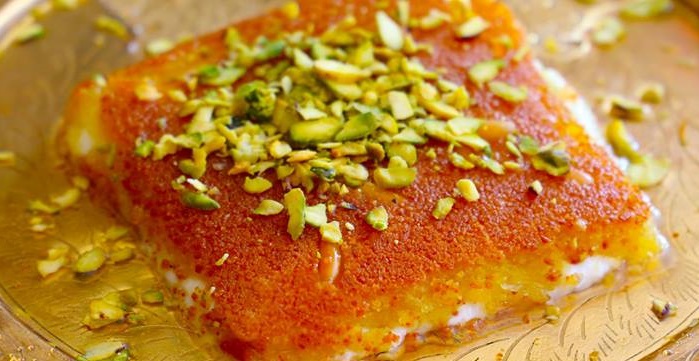 For some of the best mezze dishes, head to the restaurant Enab. Or take a food tour to better discover all of the foodie gems of Beirut. You'll learn that some of the best Lebanese fare in Beirut is available at stalls on the street. For falafel, check out the historic Falafel M. Sahyoun. Try Armenian baked goods at Ichkhanian Bakery. Or get a scoop of ice cream at Al Antabli.
Montreal, Canada
You don't have to venture far from home to sample delicious cuisine. Our neighbor to the north is home to Montreal, a foodie haven for all things French Canadian. This unique cuisine combines the best of Canada with classic French cooking. The result? Mouth-watering.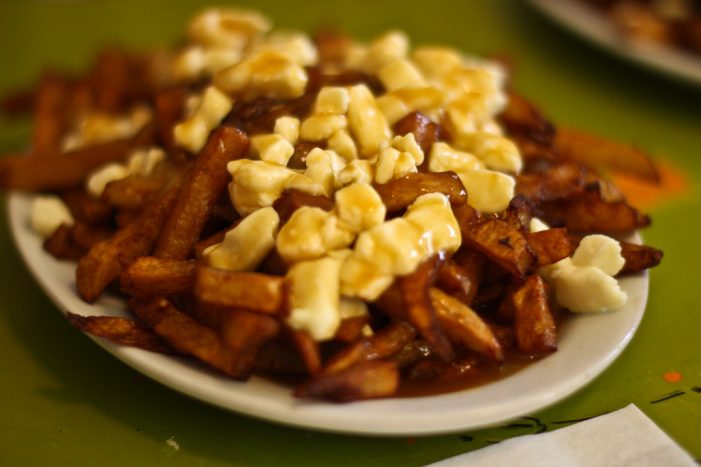 Many people head to Montreal for one thing: poutine. Poutine is a well-known Canadian dish that originated in Quebec, comprised of fries, gravy and cheese curds. Head to La Banquise, a 24 hour diner that serves up over 30 types of poutine. Another staple on the Montreal food scene is retro, no frills Schwartz's Deli. This is the place to go for a smoked meat sandwich. If you're feeling fancy, head to Au Pied de Cochon for their famous foie gras. And for dessert, try one of Montreal's many ice cream shops such as Ripples or Kem CoBa.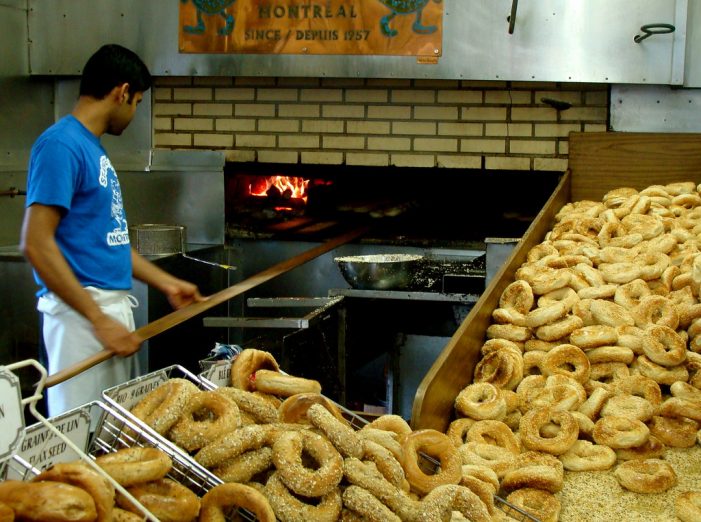 No visit to Montreal is complete without sampling a Montreal-style bagel. Montreal bagels are smaller, denser and sweeter than the ones you'll find in New York. Head to bagel rivals St. Viateur and Fairmount Bagels to sample both and decide which one has your heart. And then comes the tough question: Are the bagels better in Montreal or New York?
Pin it for later: