14 Quiet Corners of Europe to Escape to 
July 1, 2020 | by Riana | Posted in Europe, Places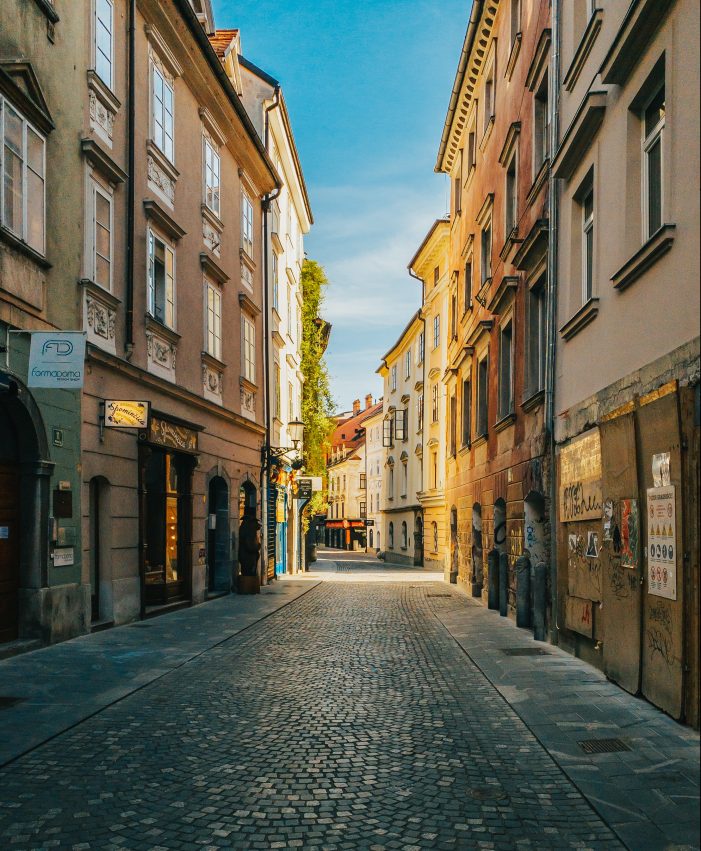 When you think of Europe, you might first think of the big cities like Paris, London and Rome. These places are well known and well loved, but there's so much more of Europe to discover. Especially in times when crowds, lines and big cities aren't so desirable, we want to find the quiet corners of Europe to escape to.
Once we can, here are some of the smaller towns and off-the-beaten path spots in Europe that we want to head to! Below we have options for everyone whether you're looking for a charming village, national park, seaside beach, wine region or less-popular modern city.
Lauterbrunnen, Switzerland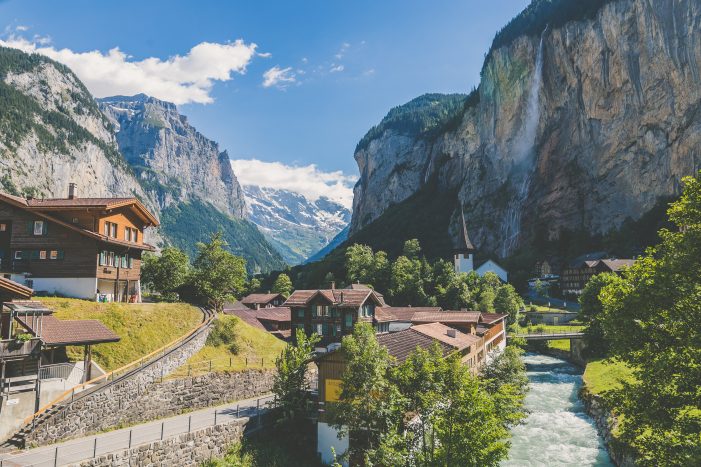 If a charming, picturesque, mountain village is what you're after, that's exactly what you'll find in Lauterbrunnen. This Swiss village is straight out of a fairytale – carved in a valley of the Swiss Alps and surrounded by over 70 waterfalls. This is the perfect place to take in the views, head out on long hikes and take part in some snow sports in the winter. Don't miss Staubbach Waterfall, the tallest waterfall in Europe!
Ljubljana, Slovenia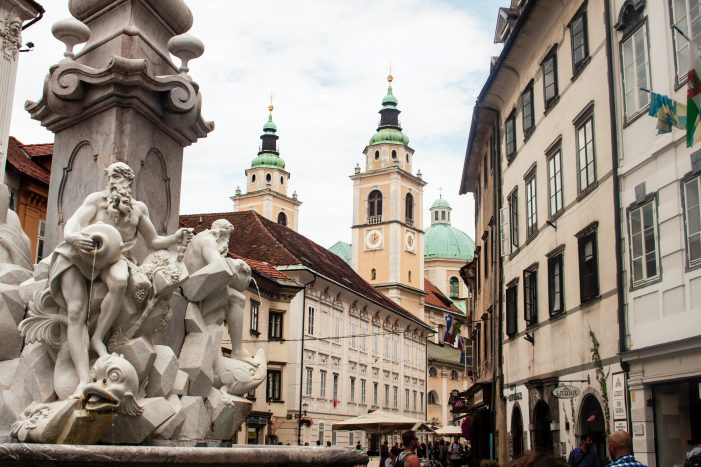 We've said that Slovenia is one of the best hidden gems in Europe so it's no wonder the country's capital is on our list. Ljubljana is known as the City of Literature, a title officially given by UNESCO in 2015 to mark the city's cultural heritage and literary scene. You can spend your days shopping at the open-air market, relaxing in Tivoli City Park, taking in the views from Ljubljana Castle and enjoying lunch by the Ljubljianica River. You may even want to take a day trip out to Lake Bled or Lake Bohinj. Fun fact: The dragon is the symbol of Ljubljana!
Tinos, Greece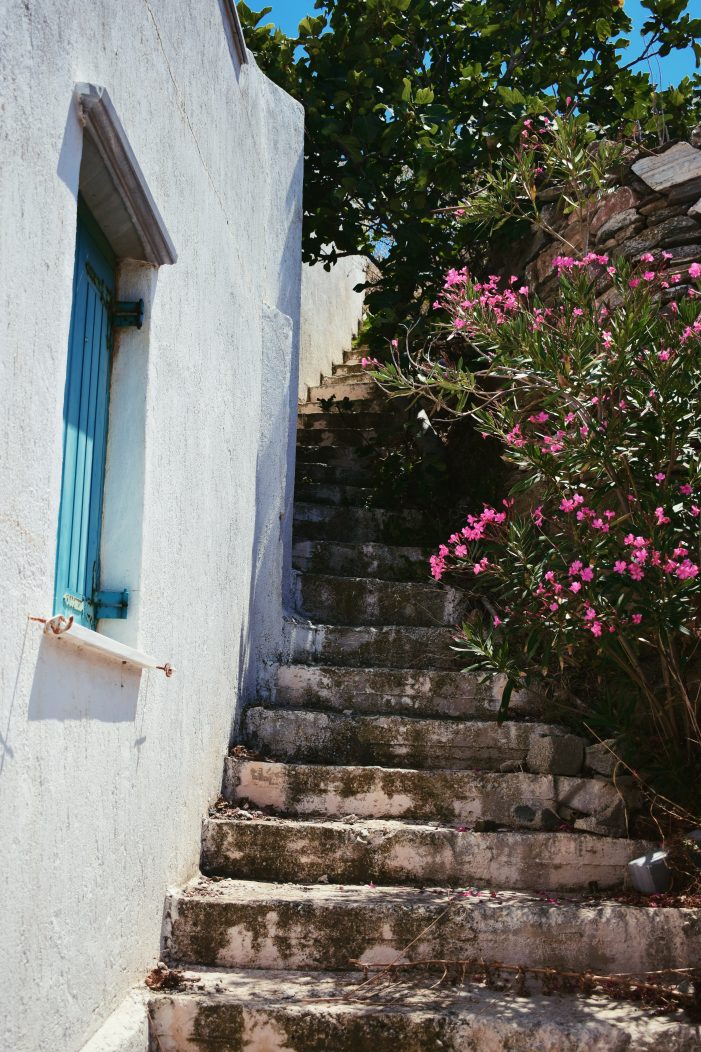 Visiting a Greek island should definitely be on your travel bucket list but forget crowded Santorini. Instead, check out Tinos! This Cyclades island is smaller than most, offering the small town charm you won't find on the bigger islands. Arrive at Chora, the island's main port town, and begin your discovery of the many little villages dotted around Tinos. Seek out museums and pigeon houses, found all over the island. And, of course, it wouldn't be a Greek island vacation without some beach time!
Akureyri, Iceland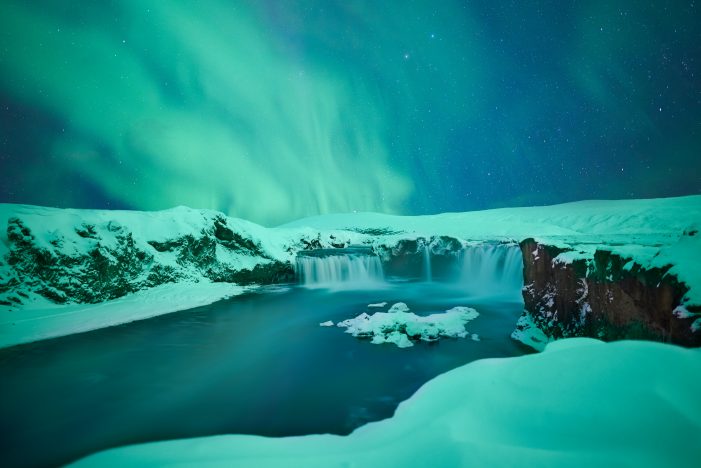 While Iceland has been a hot spot for many years, most visitors stay in Reykjavik and the south-west side of the country. So why not venture up to Akureyri in the north for your own slice of natural paradise? The city itself is worth a visit, with turf homes, skiing and beer baths on offer. But it also acts as a great base for exploring the quieter northern coast of Iceland. Head out in search of puffins, whales and the Northern Lights, visit Myvatn and Grjotagja Hot Spring, marvel at the Godafoss Waterfall, and trek around the Asbyrgi Canyon.
Tokaj, Hungary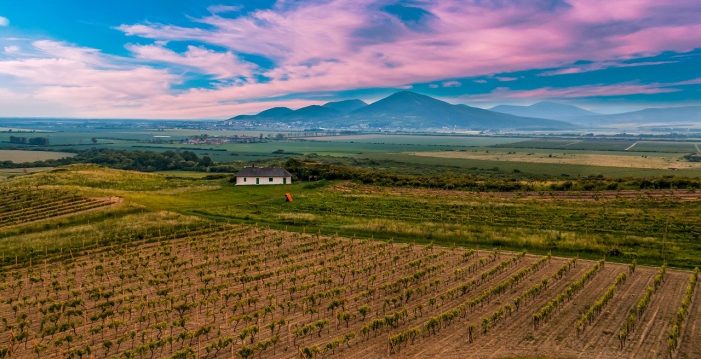 Calling all wine lovers! The Tokaj-Hegyalja area of Hungary is a 17,000 acre wine-growing region with 28 small towns throughout. Here, the famous Tokaj sweet wine is produced. You can spend your days visiting wineries to see how the wine is made from vine to bottling. After you've had your fill of wine tours and tastings, return to one of the small towns for a taste of authentic Hungarian countryside culture.
Utrecht, Netherlands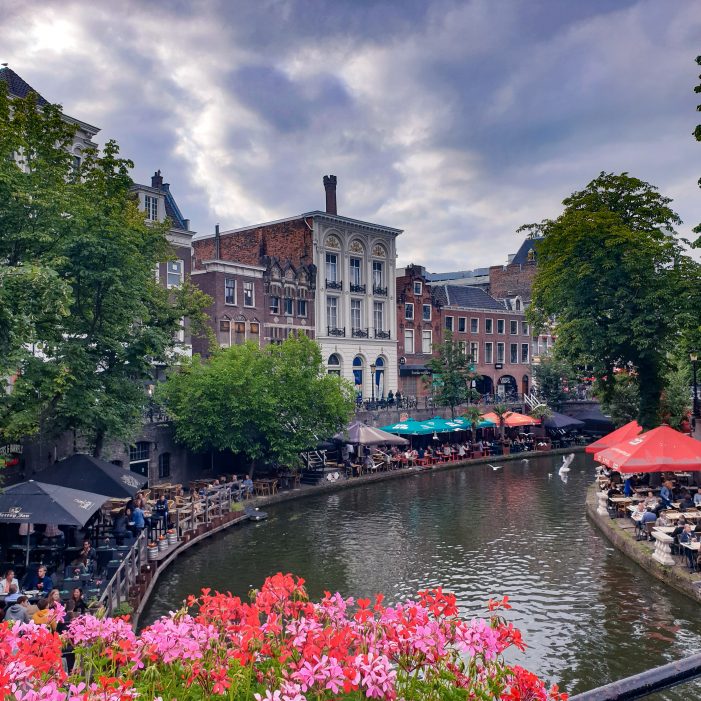 Think Amsterdam is the only canal city in the Netherlands? Think again! Utrecht, just a short train ride from bustling Amsterdam, is the perfect quiet city to explore if you're looking for charm without the crowds. If your dream European vacation is spent sitting canal-side on an outdoor terrace, Utrecht has that in spades. The city center is small and walkable, perfect to discover on foot. And if you ever get lost, just look up to the Dom Tower, the tallest church tower in the country, at 370 feet tall.
Olomouc, Czechia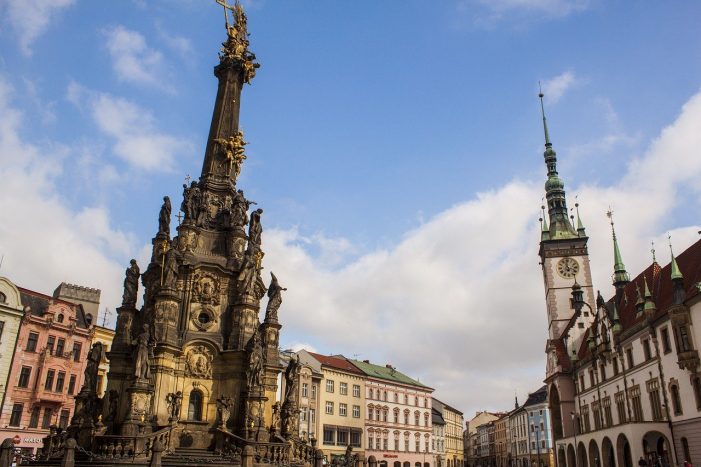 Trade crowded Prague for this quieter Czech city, Olomouc. In the province of Moravia, Olomouc is the perfect place to discover the country's history, culture and beautiful architecture, without throngs of other tourists. Admire city landmarks like the Holy Trinity Column, St. Wenceslas' Cathedral and Olomouc Town Hall. Olomouc even has their own Astronomical Clock to rival the famous one in Prague. On a day trip, head out on a fairytale road trip to explore nearby Kroměříž Castle, Helfštýn Castle or Bouzov Castle.
Cochem, Germany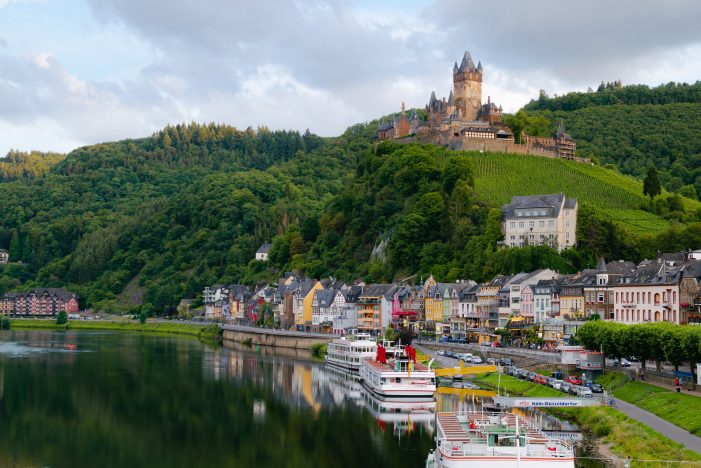 The beautiful town of Cochem is located in Germany's Moselle Valley. Here you'll find half-timbered houses, medieval castles and plentiful hiking opportunities throughout the lush valley. Head up to Reichsburg Castle for a view over the valley and then into Cochem's charming old town. For even more views, you can take the Cochemer Sesselbahn, a chairlift from Endert Valley to the Pinnerkreuz lookout point. Admire the medieval city gates, walk along the Moselle River and enjoy a glass of Riesling, the wine most commonly made in the region.
Soller, Spain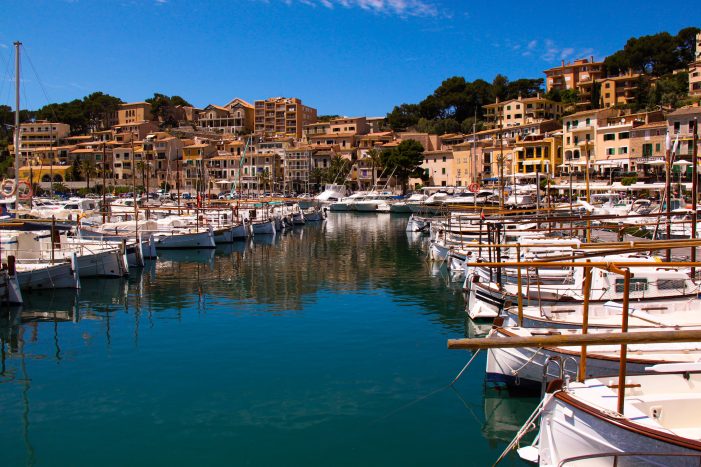 Soller is located on the island of Mallorca, off the coast of Spain. It's one of the most beautiful villages on the island and benefits from being far enough away from busy Palma de Mallorca to be a quiet getaway, but not so far away that Soller is inconvenient. If you love coastline views, Soller is the perfect place for walks and hikes. Or if walking isn't for you, you can take a train through the Tramuntana Mountains and enjoy the views from there. In the old town you'll find plenty of museums and churches to explore, as well as the nearby port and beaches. Soller is also an amazing spot for foodies, well known for their fresh citrus fruit and Michelin starred restaurants.
Peneda-Gerês National Park, Portugal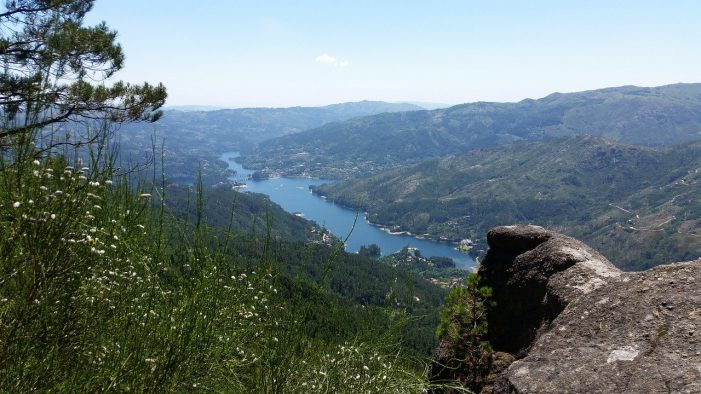 Would you believe that Peneda-Gerês is the only national park in Portugal? It's true and it's certainly a special place to visit. Located in the north of the country, about an hour from the Douro Valley wine region and on the border with Spain, Gerês is 270 square miles of forests, cliffs, rivers and more natural wonders. You'll also find Roman ruins, medieval relics and small villages throughout the park. In Braga, the middle district of the park, you can enjoy beautiful waterfalls and thermal baths, as well as spa hotels where you can spend the night. Keep an eye out for wolves, ponies, ibexes and otters as you trek or cycle throughout this magical place.
Puglia, Italy
Italy is one of the most popular honeymoon destinations, not only amongst our clients but for newlyweds everywhere. And that's because Italy has so much to offer, like the charming and laid-back region of Puglia on Italy's heel. You can't go wrong anywhere in Puglia but some of our favorite towns include: Alberobello, known for its white-washed walls and conical-roofed trulli; Polignano a Mare, a seaside town complete with beaches and caves; Otranto, perfect for historians, culture lovers and foodies; Lecce, for those who love Baroque architecture; and Locorotondo, famous for its beauty and its wine.
Riquewihr, France
Riquewihr is located in the Alsace region of France and has been named one of the most beautiful villages in the entire country. This medieval town will have you feeling like you're in a scene of Beauty and the Beast. Admire the charming architecture on a walk down Rue du General de Gaulle, perhaps with a crepe in hand. On a day trip, escape to the nearby Vosges Mountains or head out on a wine tour along the Alsace wine route.
Rye, England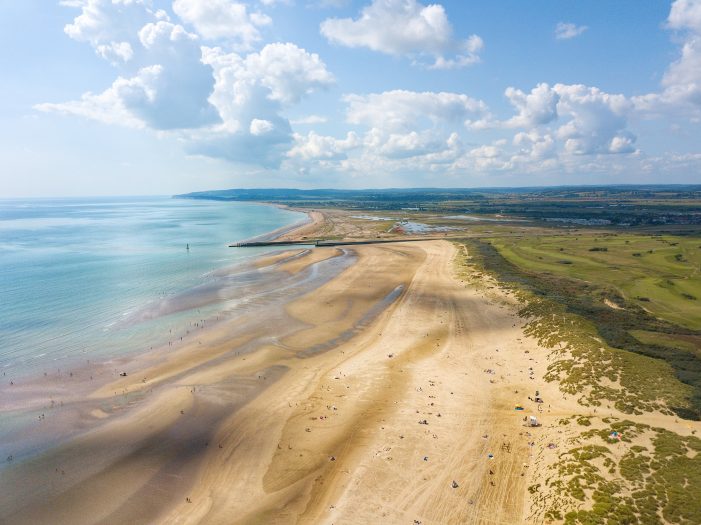 This English town is exactly what you'd expect from a charming village in the English countryside. Here you'll find half-timbered houses, cobblestone streets and lots of history. You can visit Rye Castle (aka Ypres Tower) which was built in 1249 and St. Mary's Church for a view over the town. Once you've had your fill of small town beauty, head to nearby Camber Sands, one of the best beaches in England.
Harstad, Norway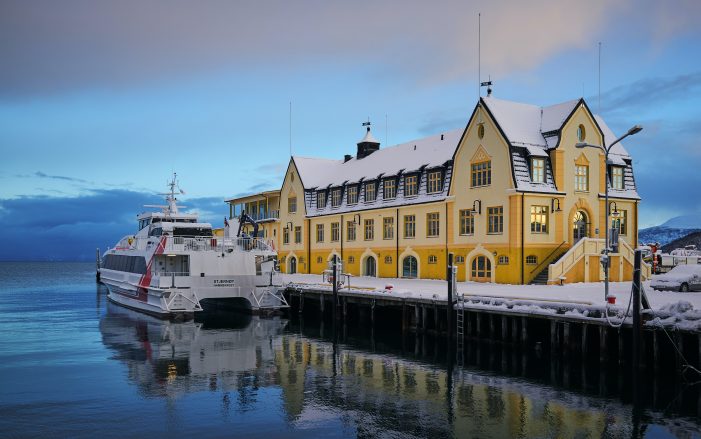 Welcome to Harstad, the cultural capital of Norway. This small town is located on the island of Hinnøya and is one of the best places for nature lovers. Here you'll have an excellent shot at seeing the Midnight Sun or Northern Lights. You can also use Harstad as your base for exploring Svalbard, the most northern archipelago. Spend time on the island hiking mountains, skiing, fishing, whale watching, exploring beaches and coves, and taking a ferry between the different historical sites.