Why Slovenia is my favorite year round destination in Europe
April 24, 2019 | by alle contributor | Posted in Europe, Places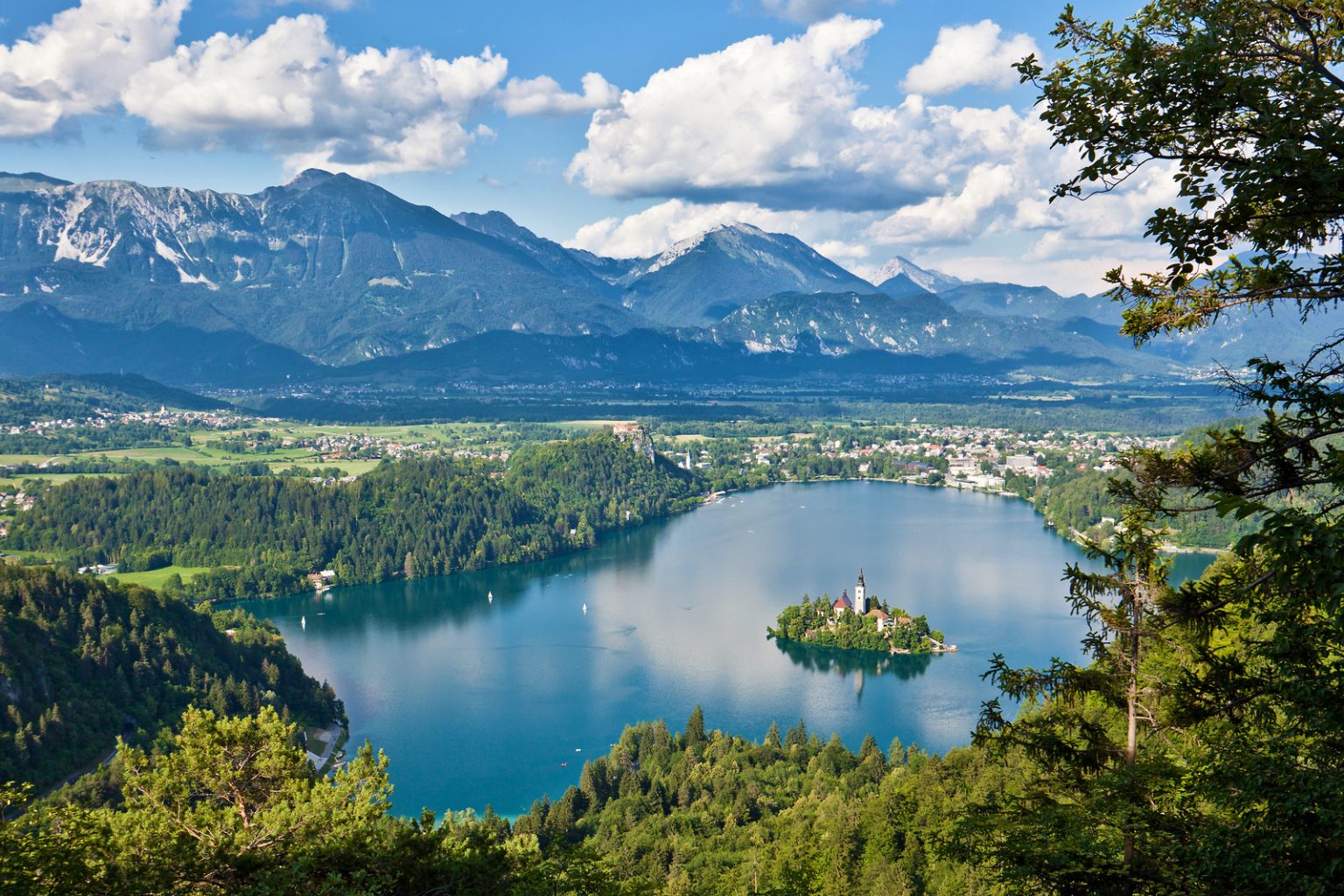 Everyone is at least bilingual
Speaking a foreign language is intimidating and can be overwhelming. However one of my favourite moments in Slovenia was when I went into a little grocery store in little Žalec, whose only claim to fame is the fact that they have Europe's first beer fountain. I was standing at the bread counter trying to figure out what bread to grab, the woman behind the counter could sense my apprehension, and as a non-wheat eater, I had no idea what I was doing. She approached me and in the most matter of fact way asked, "What can I help you with?" in perfect English. When she saw my apprehension, she quickly added, "Deutsche? Slovenščina? Français? český jazyk? Magyar?" She obviously spoke each language and they slipped out of her tongue in perfectly accented speech.
Everywhere we went locals effortlessly slipped into English. From Ljubljana to the tiny little mountain town of Raduha, everyone was kind, welcoming, and at least bilingual.

You can ski in winter and chill at the lake in summer
Known as one of Europe's most affordable skiing destinations, Slovenia has a myriad of lakes that you can laze by. In fact, most of my time in Slovenia was either spent on, in, or near a lake. Lake Bled is by far the most popular lake in Slovenia, but Lake Bohinj sits not far behind. However, Lake Velenjska, a man made lake in the city of Velenje, was a pleasant surprise and the way Lake Ptuj wraps around the lovely little city Ptuj is such a treat.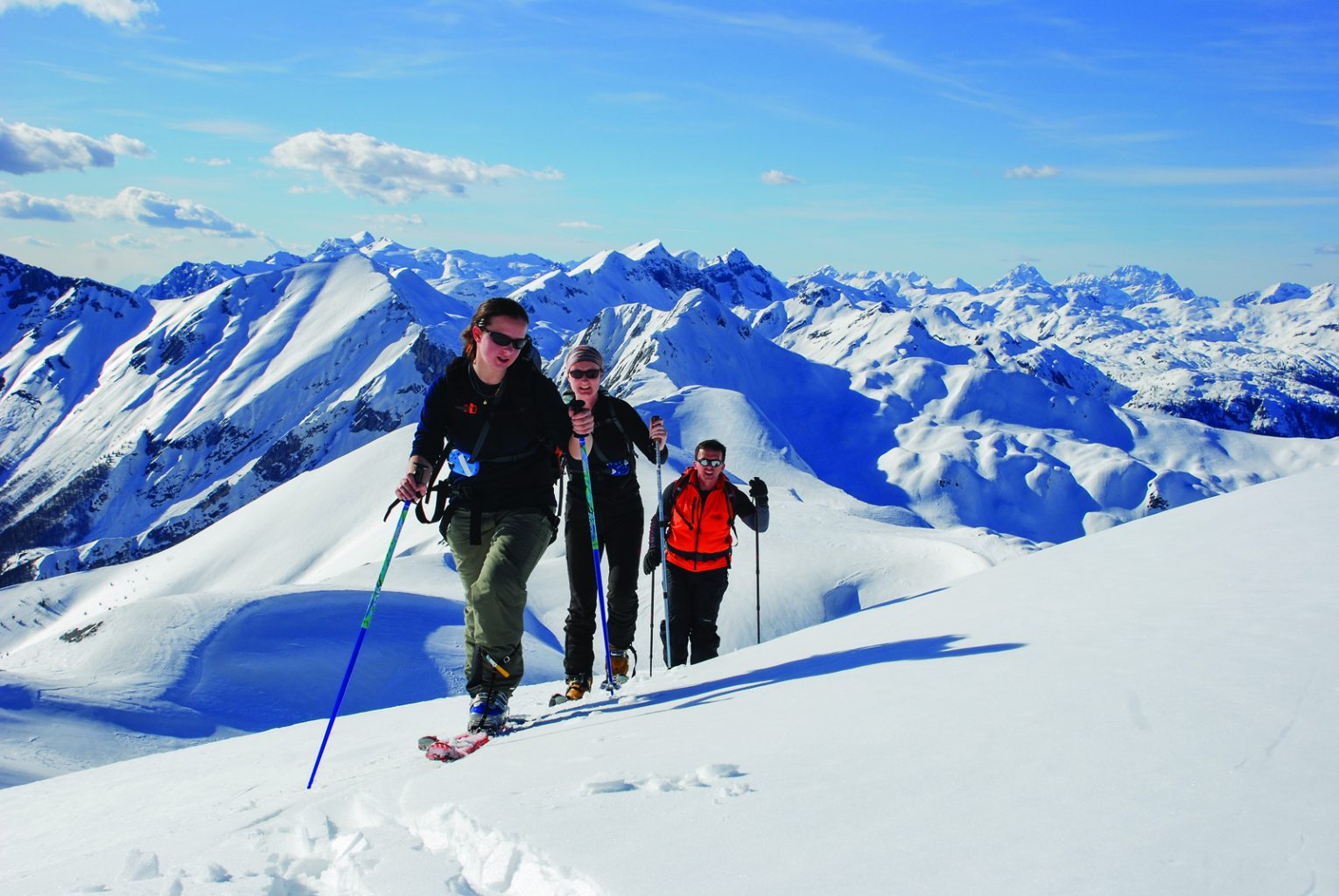 As for skiing, the tiny little town of Raduha (home to the coziest and most plush treehouse where you can spend your winter nights!) will tickle you if you go to cross-country ski in the winter. There's also nearby Mount Vogel. Krvavec Ski Resort is a household name just 15 miles from Ljubljana, and the Julian Alps' Kranjska Gora is a lively winter town where you can even sleep in an igloo!
There is a fantastic wine scene
There are 28,000 vineyards in Slovenia, which means that there is a vineyard for every 70 people. I'll let that sink in. If those statistics don't warm a wine lover's heart, I don't know what does.
To give you a little bit of background, there are three main wine regions in Slovenia. In the west you have the Primorska, in the north east there is the Podravska, and Podravje is in the east of the country. Wine tastings in Slovenia are some of the most wonderfully relaxed I've ever been to. Rarely is an appointment needed and you just knock gently on the door and someone is brimming with excitement to introduce you to their vines.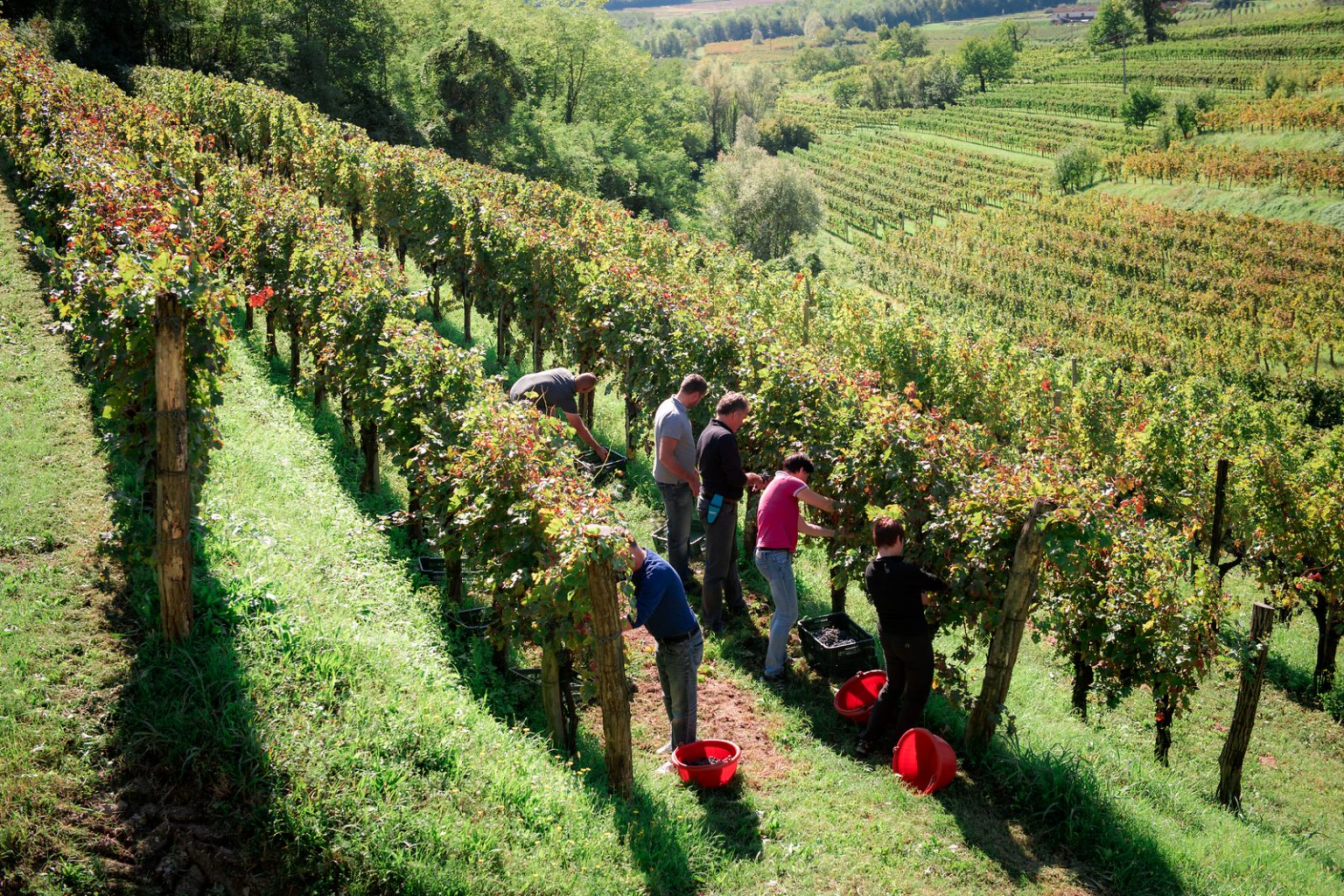 Slovenia also boasts some of the best orange wine. What is unique about orange wine is that it is made from white grapes, yet vinified (produced) like a red grape. The juice is left to sit with the skins for up to a month, which produces unique tastes, textures, aromas, and colors rather than just being pressed and having the skins discarded. For those of us that brim with excitement at the thought of something new and different, it's a thrilling feeling to be able to dabble in some truly unique wine techniques. Kick up your feet and sip on some fantastic wines on those hot summer days or pull up a chair near the fire and sip the night away on a cozy winter night.

But there is an even better food scene
You can dine in just about any of Ljubljana's top dining destinations without reservations. I called four of the best of the best, seeing if I needed to make reservations for lunch, and all of them said ,"No, you may come at whatever time is best, and we will find a table for you." Year round the doors are open wide.
I also have to give a special mention to Hisa Franko, hands down Slovenia's top dining destination. They slid us in for breakfast without the blink of an eye. The spread was three blocks of Tolmin cheese that had been cellared in-house, garden cucumbers and tomatoes, homemade jam, freshly cooked bread that was still warm, and an unlimited supply of local apricot juice brought to your table. It was pure bliss.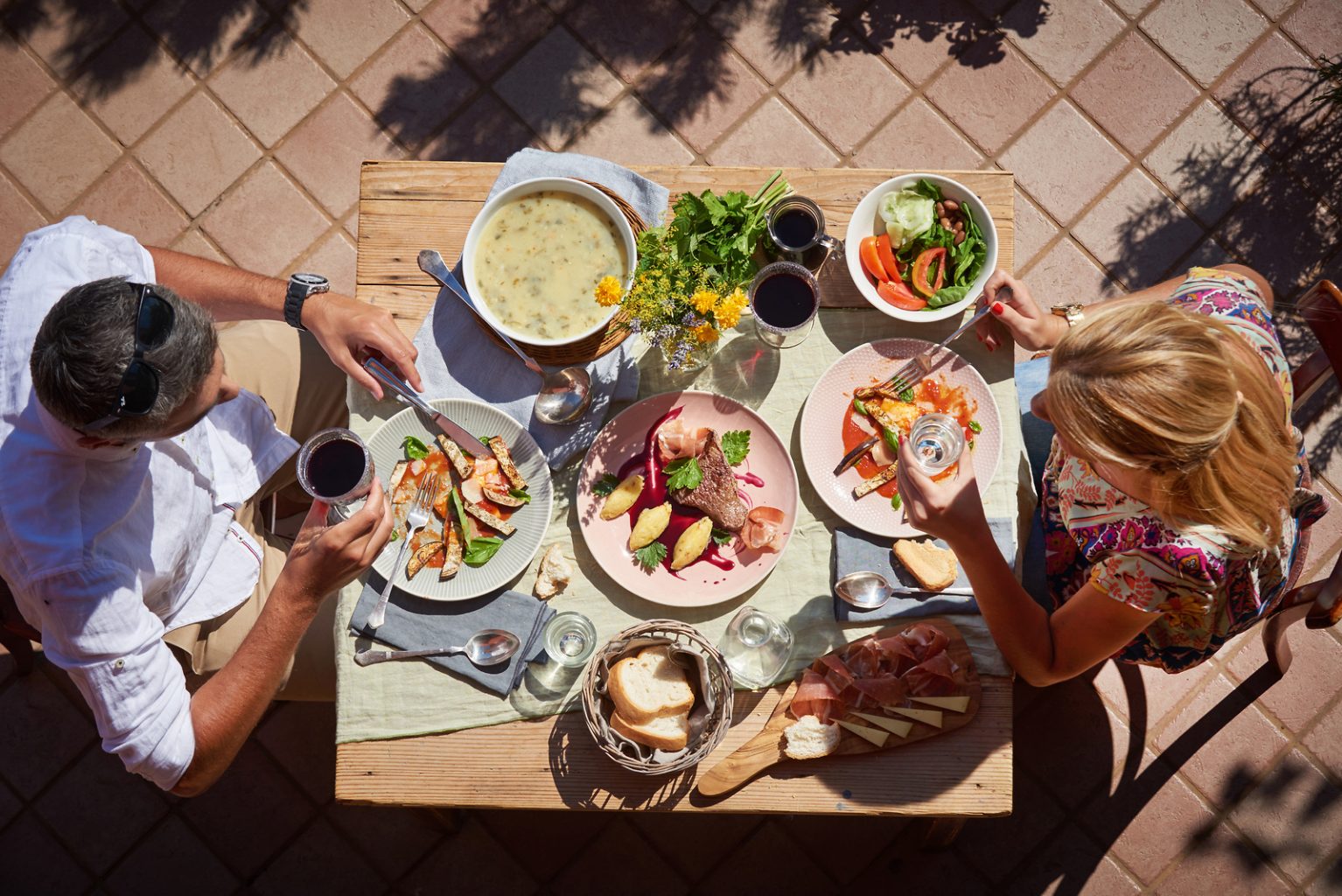 While I could write a whole other post about the deletable cafes in Ljubljana a blurb about Open Kitchen will have to suffice, as it was another incredible highlight. The icing on the cake was quite literally Slon 1552's strawberry cream cake, with fresh strawberries dripping off the sides and the lightest, fluffiest, cream hugging those strawberries.
You can traverse the entire country in less than three hours
Renting a car is an excellent way to see Slovenia. The roads are pristine and it's Slovenian law that you need to keep your headlights on at all times of the day, making driving there incredibly safe. In one day you're able to explore the city of Piran and drive all the way to the other side of the country, near the Hungarian border, in less than three hours. You can also make your way from Lake Bled to Opatija, Croatia in about two hours.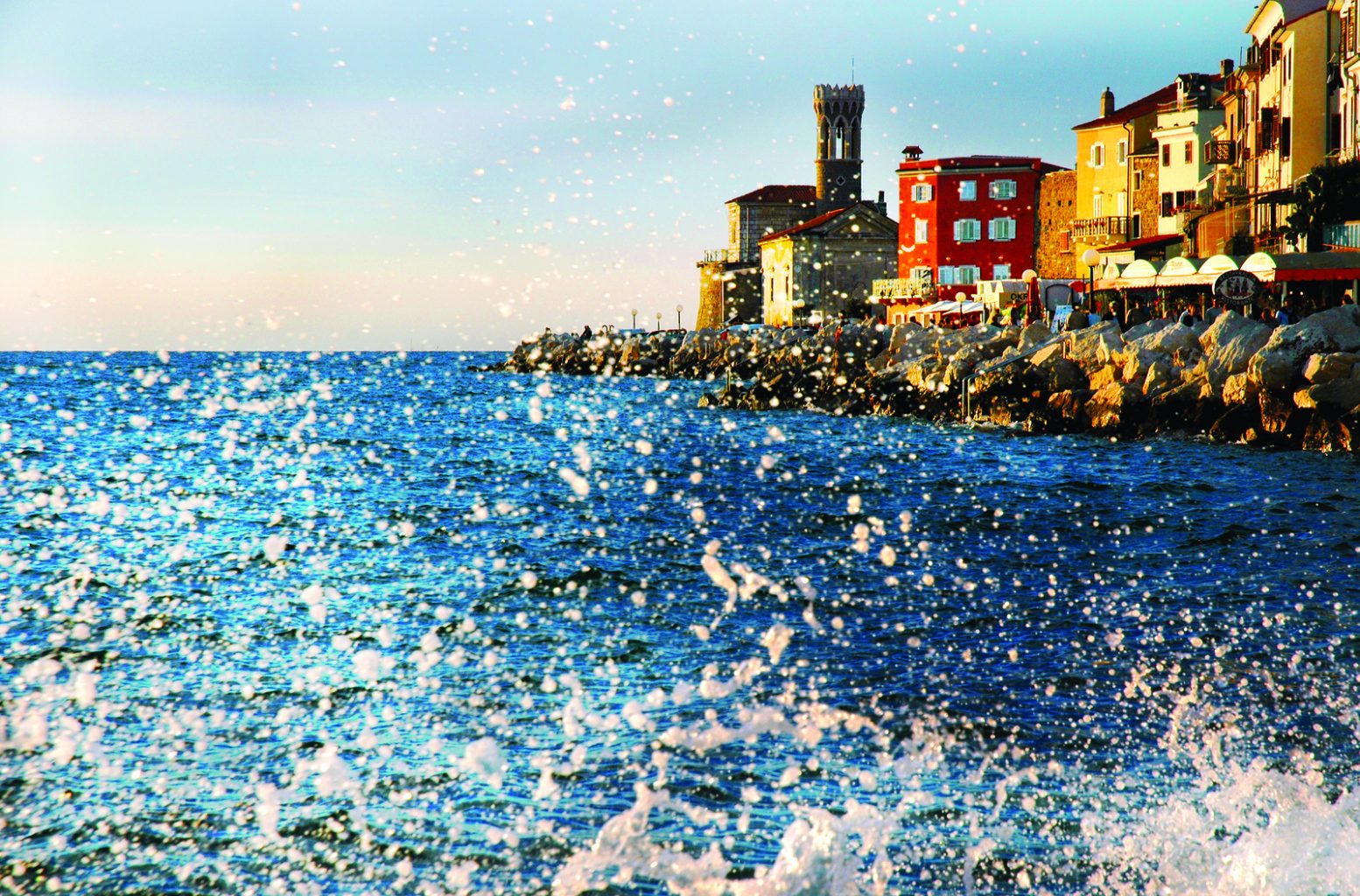 There is something to be said for being able to see the vast majority of a county all within three hours. Slovenia is far from boring and is one of the most varied places in Europe, with mountains, seas, vineyards and stunning vistas each with a dreamy lens in every season.
The outdoors are stunning and the hiking is unreal
More than half of Slovenia is protected and covered by forest. There are only two countries in all of Europe that are covered by more forest than Slovenia, Sweden and Finland. Escaping the city is all too easy and you can quickly sneak away to waterways and rivers.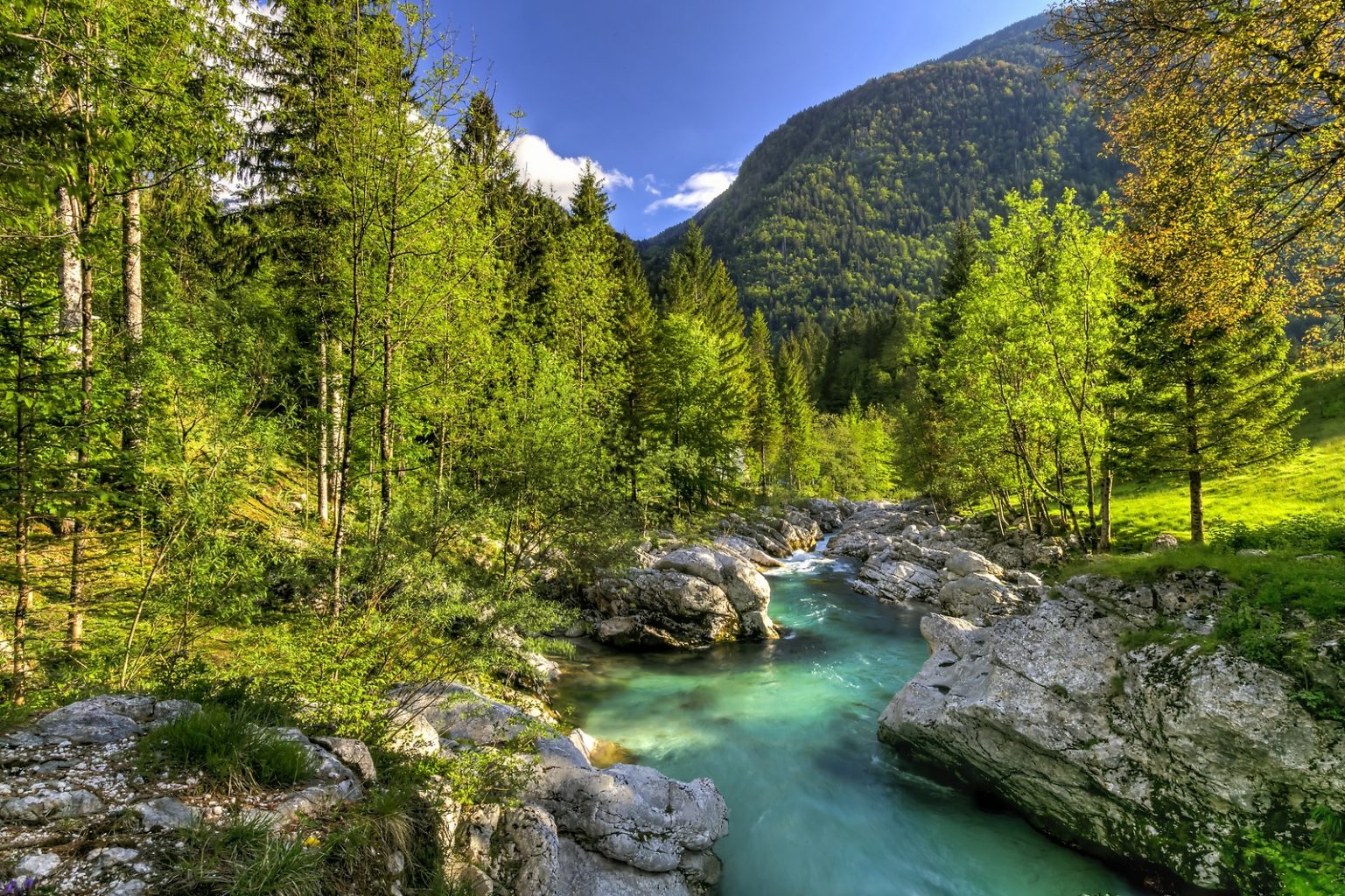 Speaking of, the Soča river is a picturesque turquoise river snaking its way through the north western slopes and valleys of Slovenia. A haven for trout fishers, kayakers, and lovers of natural beauty, the Soca river is also a sparkling destination for sustainable tourism. Slovenia is also a premier destination for hut-to-hut hiking. The Julian Alps towering far above allow you to immerse yourself in the quiet solitude that they offer.

Ljubljana is the most underrated city in Europe
I had no idea what to expect from Ljubljana. I only knew it was the capital of Slovenia but I had no idea the gem that was waiting for me. Ljubljana is compact, a walker's paradise; every corner you turn there is something beautiful to see. It is also relaxed; nobody rushes in Ljubljana. The core streets have been shut down to traffic and you can stroll along the cobblestones poking your head into little artist shops, bistros, and cafes as your day slithers along.
Ljubljana also has its very own castle, directly in the middle of town. You can have a cup of coffee or a delectable gelato in Prešeren Square, walk across Dragon Bridge, where emerald dragons stand guard on each side, and take a stroll to Tivoli Park where you can wander through the forest just minutes outside of the city. At the end of the day, grab dinner at one of the famed restaurants and cruise back to your hotel.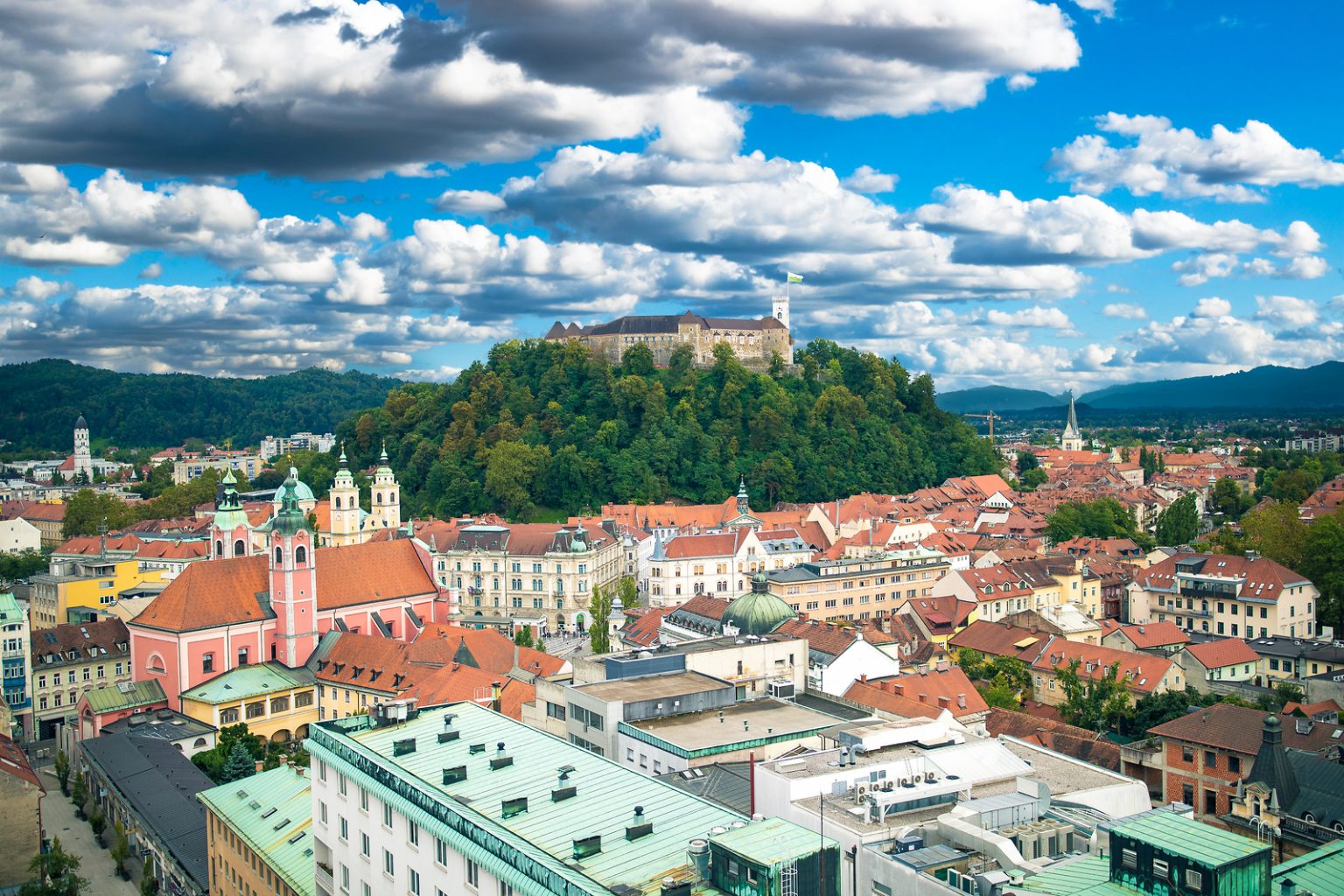 Did I mention that Ljubljana also boasts some incredibly chic properties like the Vander Urbani which has an outstanding restaurant serving up some of Slovenia's best urban food?
You can access the best of Italy, Austria, Croatia, and Hungary from Slovenia
Slovenia borders four countries: Italy, Austria, Croatia, and Hungary, and you're never far from a border. It is very possible that you will accidently cross over the border winding your way through Slovenia's sleepy villages.
The quaint little town of Triste in Italy makes for a fantastic day trip and Croatia's beautiful Opatija lies just south of Slovenia, making it an effortless way to head down and onto sailing adventures. The Istrian wine trail lies just to the north of eastern Slovenia. In the heartland Südsteiermark, you can flip flop around the border daily to get the best of both worlds. The Sauvignon Blanc is other-worldly and the landscape is divine. Slovenia also borders Hungary and is just a mere three hour and thirty minute drive from Lake Balaton.

Slovenia is (really) easy on the budget
Slovenia has excellent value across the board. While the currency of Slovenia is the Euro, you'll be hard pressed to find anywhere in the country that will leave you penniless. Both the food and drink are some of the best value in Europe, with renowned JB Restaurant (one of the World's Top 100 restaurants) coming in a at a smooth €55 per person for a 5 course tasting menu.
Not to say that Slovenia can't be visited on a luxury budget; I just mean that your Euro will go far. Prices here are wonderfully lower than several of Slovenia's neighbours and, most of all, they feel very fair for what you get.
This little country sees just five million tourists a year; a tiny slice of the 616 million tourists that Europe sees every year. However, Slovenia is up and coming, with tourist numbers climbing steadily by almost 15% per year. To say the secret is out is an understatement so now is the perfect time to explore this fantastic country.

The logistical side of things
When to visit
Slovenia is an all-year destination. The capital, Ljubljana, is beautiful in both the spring and fall. Spring blooms starts to peak around April and May. Whereas the countryside colors will be in full autumnal bloom in late September and October.
If lakes, hiking, and reliable sunny weather are what you are looking for, then summer is the best time to visit. Just try to avoid July and August, with tourist season peaking in both months, and opt instead for late May, June or September. If you crave skiing in the winter, December kicks off the snow, with fantastic snowfall lasting until the end of April.
How much to budget
We believe that there is no perfect number for visiting Slovenia. Flights can run blissfully cheap on carriers like Air France for $570, per person, round trip from the USA's east coast. Accommodations in Ljubljana really can't get too much more expensive than the exclusive Vander Urbani Resort, Hotel Grad Otočec – Relais Chateaux, and Hotel Aleksander, coming in at $250 per night.
With some of the freshest, local, and inspiring menus in the world, restaurants are of excellent value and you can budget around $50 per person, per day. Unique, small-group experiences such as full-day wine tours of Goriška Brda (the Tuscany of Slovenia) start at $55 per person, whereas things like rafting down the Soca River and a day trip to Lake Bled will cost $50 to $85, per person.
Although Slovenia is a budget-friendly destination on all scales, it's a country best suited for budgets in the $2,050-$3,500 per person range for a 7 day trip.
How long to go for
In order to see it all, we recommend spending at least 7 days in Slovenia. You can split your time evenly between wine country to the west, idyllic cities to the east, fabulous mountains up north, and the charming seaside in the south. You'll lose around 13-18 hours flying there, but it's a small price to pay to land in paradise.
What to combine Slovenia with:
Austria: for wine lovers and hikers who can't get enough
Italy: for foodies and history buffs
Croatia: for seaside adventurers and beach bums
Switzerland: for skiers looking for winter wonderland