Douro Valley: Your Guide to Portugal's Wine Country
May 22, 2019 | by Riana | Posted in Europe, Places
Welcome to the Douro Valley! The Douro Valley is the heart of Portugal's wine country. While you might be more familiar with France's Champagne region or Italy's Chianti Road, Portugal's Douro Valley is home to some of Europe's best wine, namely their speciality Port, and is not to be missed.
For over 2000 years, grapes have been harvested and wine has been produced in the Douro Valley. Vineyard boundaries were laid in 1756, making this the oldest demarcated wine region in the world.
But the Douro Valley is more than just home to wonderful wine. It's one of Portugal's most beautiful natural regions, and a UNESCO World Heritage Site, for seasoned wine-lovers and novice wine-newbies alike to discover.
Where is the Douro Valley?
The Douro Valley or Douro region of Portugal lies on the Douro River in the Trás-os-Montes e Alto Douro region. It's located in northern Portugal, near the coast. The aptly named Porto city is nearby and a popular gateway for exploring the Douro Valley.

How do I get there?
There are a few ways to reach the Douro Valley. From Porto (which is a three hour drive from the capitol, Lisbon), you can take a rental car, train or day-tour to the Douro Valley.
By car, it will take 60-90 minutes to reach the Douro Valley and the drive along the N222 is said to be one of the most beautiful in the world. Veer off the N222, which runs along the river, from time to time to take in the views from above.
Another picturesque travel option is to take the train from Porto to Douro. The journey from Porto to Pinhão is stunning and takes about three hours. Bonus tip: Sit on the right-hand side of the train for the best views of the river and vineyards. Of course, if you don't want to deal with navigating, longer train rides or choosing stops, you can always join a day tour from Porto.

What to do in the Douro Valley
Enjoy wine experiences
If you're visiting the Douro Valley, you're likely a wine connoisseur in the making. And the Douro Valley certainly won't disappoint if you're looking to learn more about wine and experience the production up close and personal.
Visit Quinta das Carvalhas ("quinta" is the traditional Portuguese word for a country estate) for their Guided Vineyard Tour. Learn about the history of the Douro region and the production of wine at Quinta das Carvalhas through the eyes of one of the local workers who will walk you around the property. Finish your tour with a tasting paired with a cheese sampling.
For something really unique, try Quinta Nova's offering: Winemaker for a Day. For this special hands on experience, not only do you get to tour the the winery and vineyards but you actually get to create your own wine blend. You'll take part in blending, bottling, corking and labeling, and leave with a wine bottle of your own creation. Bonus tip: Arrive early to discover some of the beautiful walking trails around Quinta Nova.
Learn more about wine with the Wine Course at Quinta da Pacheca. Guided by an oenologist, you'll learn about the technical aspects of wine and dive deep into its study and creation. Enjoy a more thorough understanding as you sample three Douro wines and three Port wines along with food pairings.
Join the harvest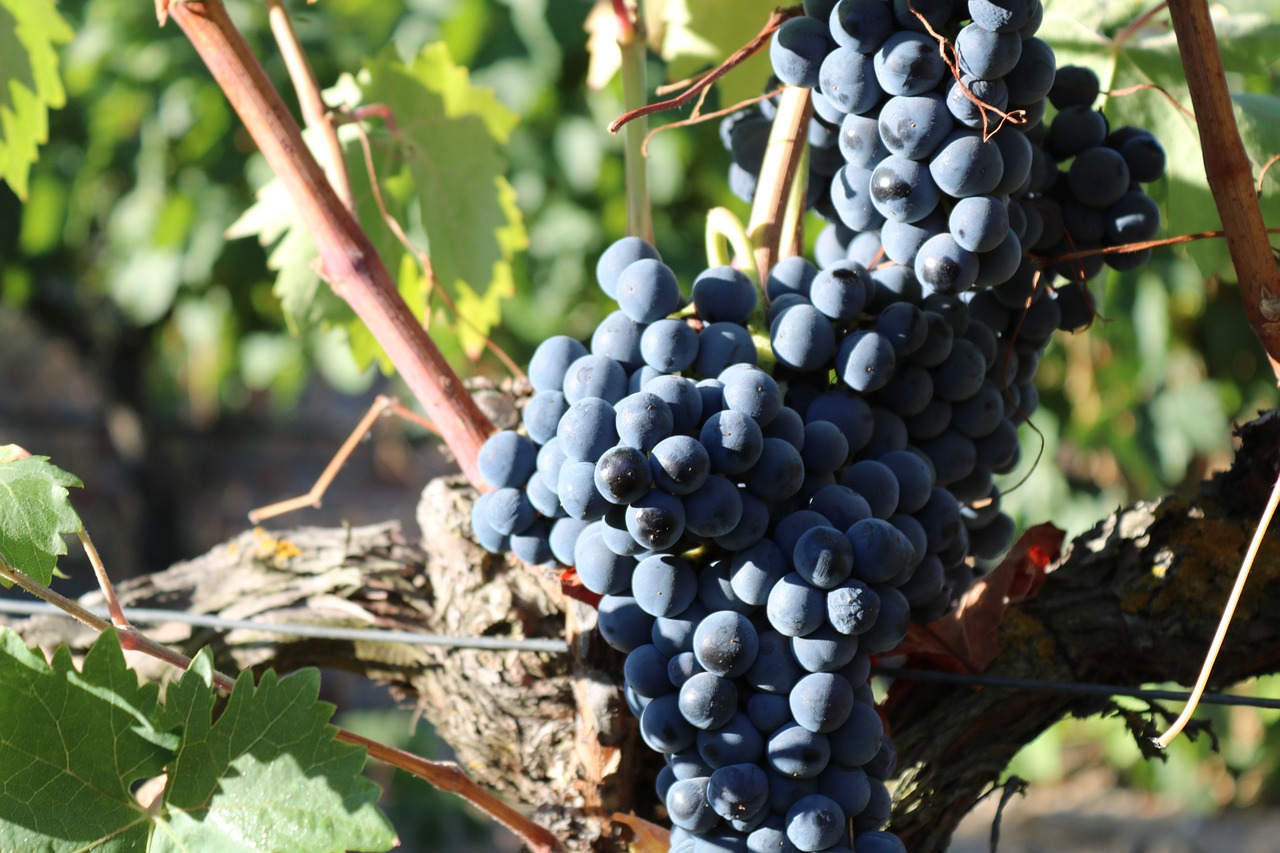 If you time your trip to the Douro Valley just right (more on that later), you'll be able to join in on the annual harvest. There's no better way to immerse yourself in Portugal's wine culture than by picking and stomping on grapes!
At Quinta das Carvalhas, you can take part in the Harvest Experience tour. You'll participate in hand-picking grapes off the vine, a traditional lunch at the roundhouse, a tour of the winery, lagarada (foot-treading of the grapes), and a wine tasting. How's that for a full day wine experience?
Note: The harvest time changes from year to year based on weather, so it's best to build in some flexibility on your trip if your heart is set on stomping grapes in the beautiful Douro Valley.
If you can't make it for the grape harvest, why not join the oil harvest? Besides grapes, the Douro region is also known for their olive production. Olive harvest takes place in the winter. So if you happen to be visiting Portugal in the colder months, join in on harvesting olives and taking part in the production of olive oil.

Take in the views
The first thing you'll notice about the Douro Valley as you make your way there by train or car is how stunning it is. This is the land of terraced vineyards, rolling hills and a beautiful river running in between. Portugal's beaches and cities often get most of the love but the Douro Valley is said to be the country's crowned jewel by those in the know.
While in Douro, be sure to take in the view. Some of the best viewpoints include Ventozelo and the Miradouro São Leonardo da Galafura. If you're traveling by car, you'll have the luxury of stopping often to admire more of the natural landscape. As mentioned, the N222 was voted the best driving road in the world, though the winding turns and cliff sides might not be for everyone. But if you're confident and experienced behind the wheel, you'll be rewarded with a view that's well worth the trip.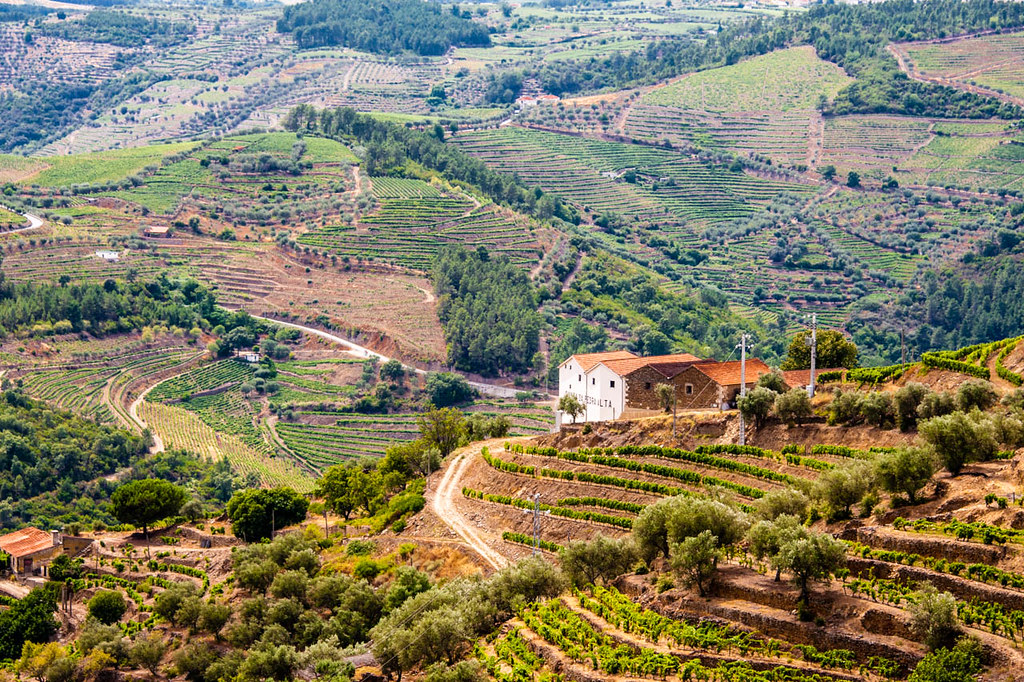 Another way to see the best of the Douro Valley? From above! Take flight with a helicopter tour of the Douro Valley for a view that's really out of this world. Depending on your budget and interests, you can select a tour between 20 and 45 minutes that flies over Douro's main sites, landscape or a tailored flight path with a stop for wine and food. Or set off in a hot air balloon for even more gorgeous aerial views of the Douro Valley, complete with a meal and wine tasting at a local quinta.
Boat down the Douro River
The pride of the Douro Valley is the Douro River which runs right through the middle of it. So no trip to this part of Portugal would be complete without a ride on the river. The Douro River is over 500 miles long and flows from the middle of Spain, through Portugal, to the Atlantic Ocean. Back in the day, Port wine was floated down the river to be stored in cellars in Porto, so this river has a rich history in the region.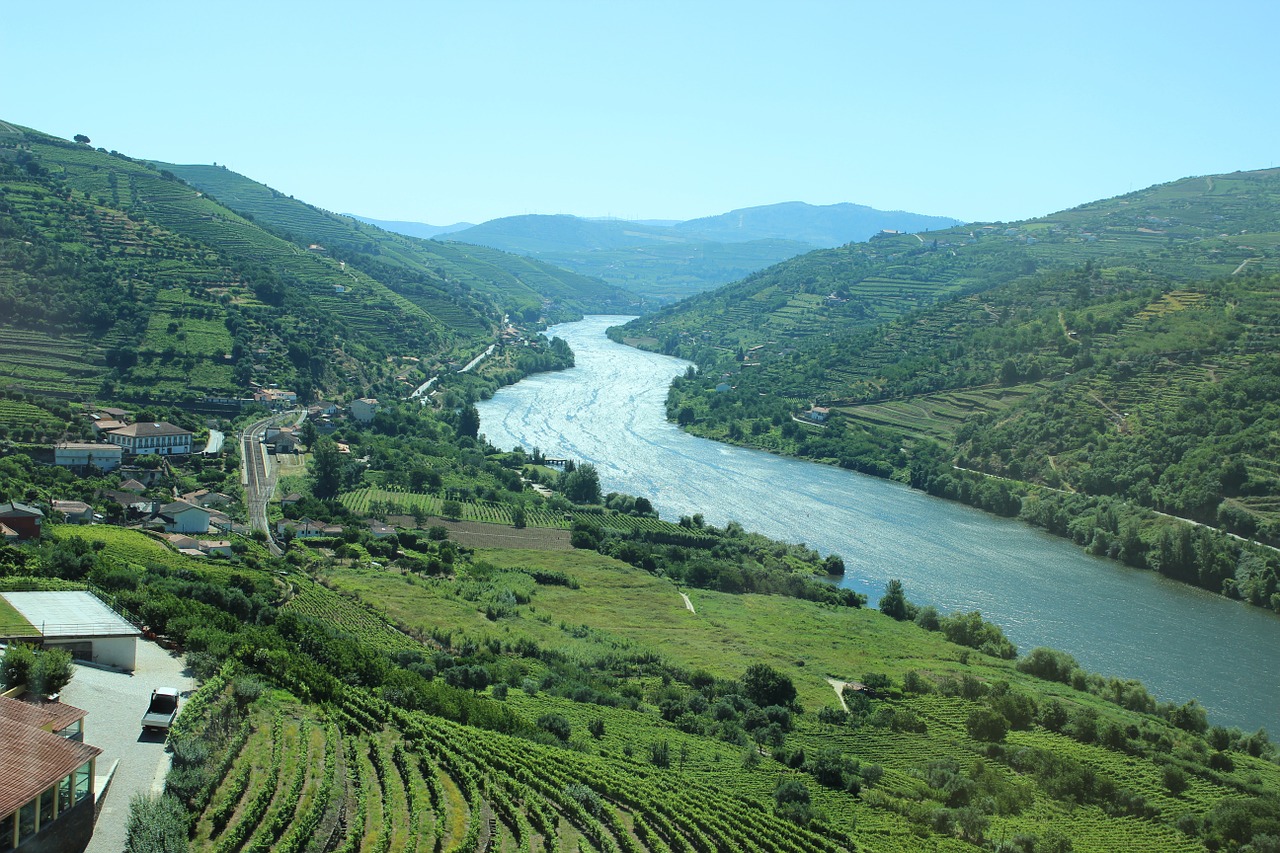 These days, you can experience the Douro River a few ways. Hop aboard one of the luxury yachts for an afternoon of private boating, wine tastings and catered cuisine. Or book a few nights on a river cruise that will allow you to spend more time on the water. You can also take in water sports on the Douro River. Rent a canoe or kayak and paddle around the river and its many tributaries.
Visit a museum
If you're keen to learn more about the Douro Valley, be sure to stop in at the Douro Museum in Peso da Régua. Here you'll learn about the local culture and history of the Douro Valley. Understand the importance of local cuisine and wine, and the Port production process over the years. Finish off your visit with a Port wine tasting – the best way to finish off most activities in the Douro Valley.
Explore Parque Natural do Douro Internacional
Get off the beaten path and get back to nature by exploring the Parque Natural do Douro Internacional. This area of the Douro Valley is closer to the Spanish border and is not as often traversed, which means you may have this stretch of natural beauty to yourself. Take a river cruise, explore the driving routes or set out on one of the hiking trails.
Climb up to the Santuário de Nossa Senhora dos Remédios
For a different taste of life in the Douro Valley, you'll want to visit Santuário de Nossa Senhora dos Remédios (Sanctuary of Our Lady of Remedies) in the town of Lamego. This chapel, which took almost 200 years to build, is situated on top of a hill and is a beautiful example of Baroque architecture. You can drive to the chapel but most visitors opt for the 600-step climb. Along the way, you'll see statues, fountains and other decor pieces on the staircases and terraces making the climb absolutely worth it.
Bonus: Side trip to Porto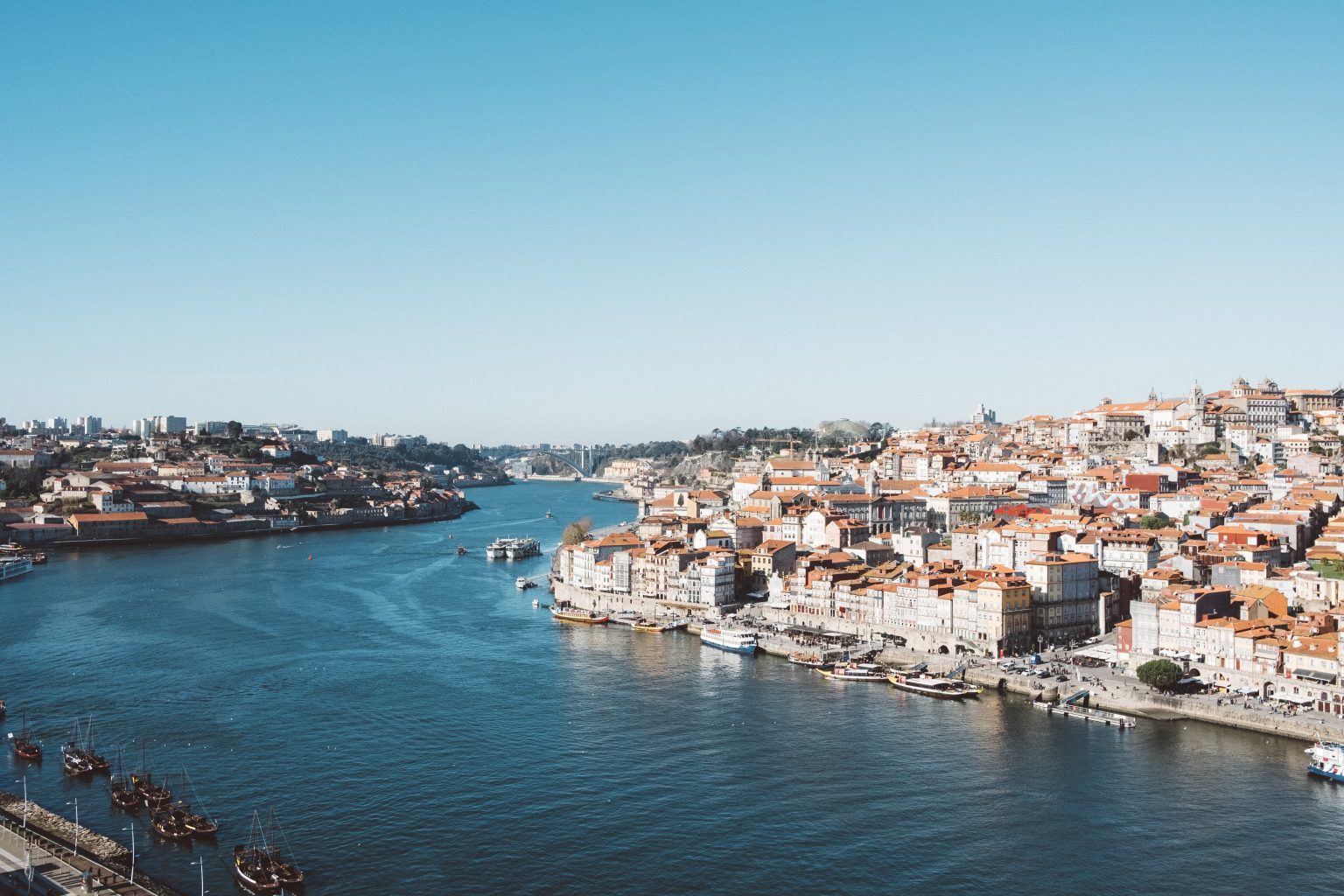 As Porto is the most popular gateway to the Douro Valley, it only makes sense to spend some time in this northern Portuguese city. Porto is Portugal's second largest city, a historic centre of trade and commerce, and best explored on foot. Stroll along Cais da Ribeira, Porto's riverside, admire the Luís I Bridge, visit São Francisco Church and the Porto Cathedral, go underground to the Port wine cellars, and discover the charming streets of Porto's World Heritage city center.
What to eat and drink in the Douro Valley
Of course, you can't visit the Douro Valley without planning to sample some of the region's famous Port wine. The production of strong and sweet Port wine has been this area's claim to fame for over 300 years.
At a typical tasting, you'll enjoy a sample of four types of Port varietals: ruby, tawny, white and a vintage. Your tasting guide will be able to walk you through the differences in production, grape and taste of each type of Port wine. Check out this list of Douro and Porto wineries that offer wine tastings, with many offering winery tours as well.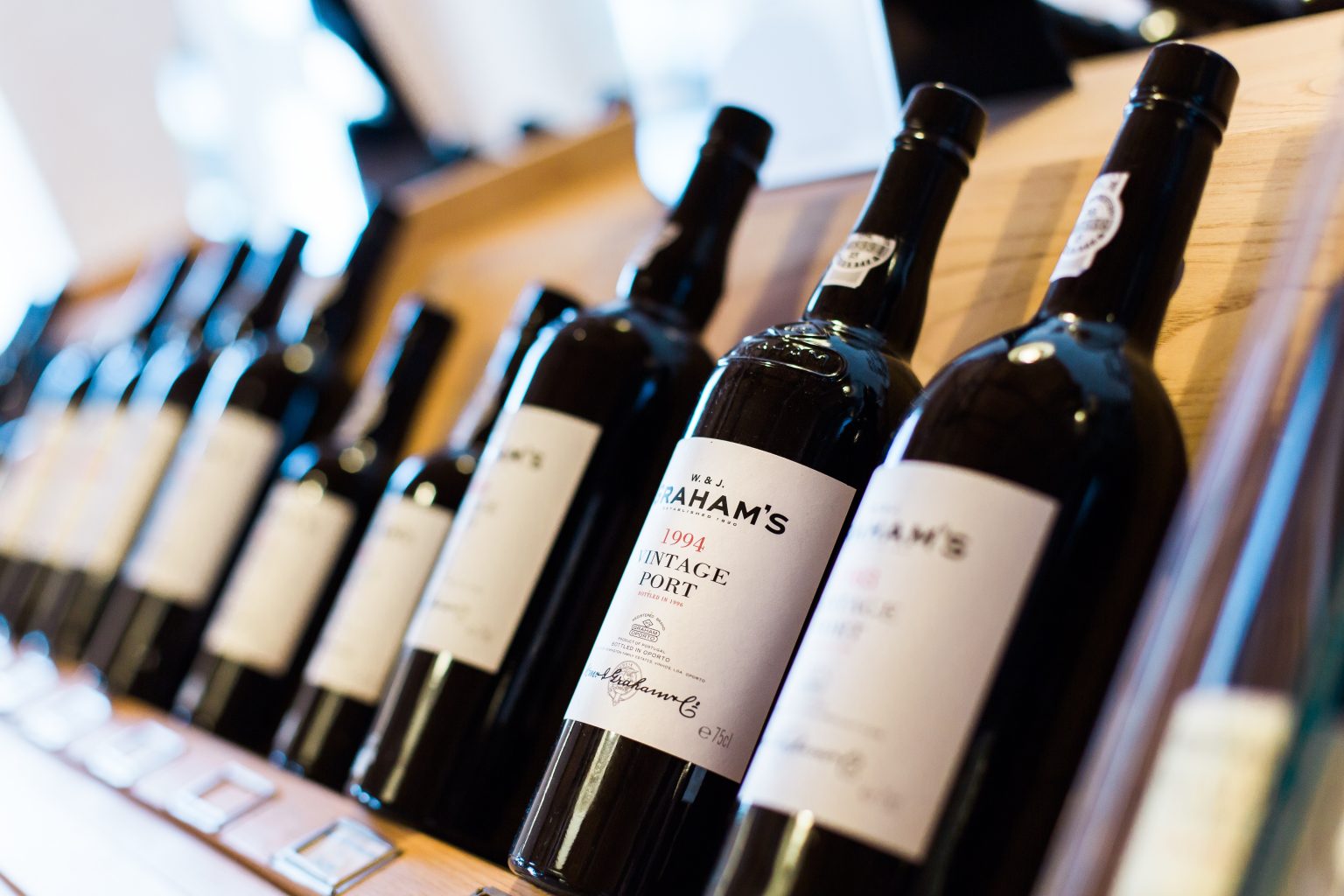 In addition to its famous Port wine, the Douro Valley also produces red, white and rosé wines, as well as speciality fortified and sparkling wines. Wines unique to the Douro Valley include Moscatel do Douro, a fortified wine similar to Port but using only Moscatel grapes, Espumante do Douro, a sparkling wine, and Colheita Tardia, a red wine made from mature grapes.
But it's not all about drinking in the Douro region; eating is just as important. Northern Portuguese cuisine has had to step up its game to pair well with the region's famous wines – and it has delivered. Heavy fare (think lots of meats, fish and stews) is often served here. Famous dishes include grilled bacalhau (salted cod), roasted suckling pig and octopus salad.
Luckily, many of the quintas that offer wine experiences also serve wonderful food. Check out DOC Restaurante for Michelin-star dining with a view (get a seat on the terrace over the river). Head to Quinta do Panascal for a private lunch in one of their wine rooms. Or picnic at modern winehouse Quinta do Pôpa, complete with a picnic basket and a view to die for.
Where should I stay?
While some prefer to visit the Douro Valley on a day trip from Porto, if you do decide to stay overnight, you'll be more than welcome. Many of the region's quintas double as bed and breakfasts. Wake up to beautiful rolling vineyard views, take part in wine production and tastings, and dine with locals – all without leaving your charming winehouse! There's no better way to immerse yourself in the Douro region than by staying at a traditional quinta.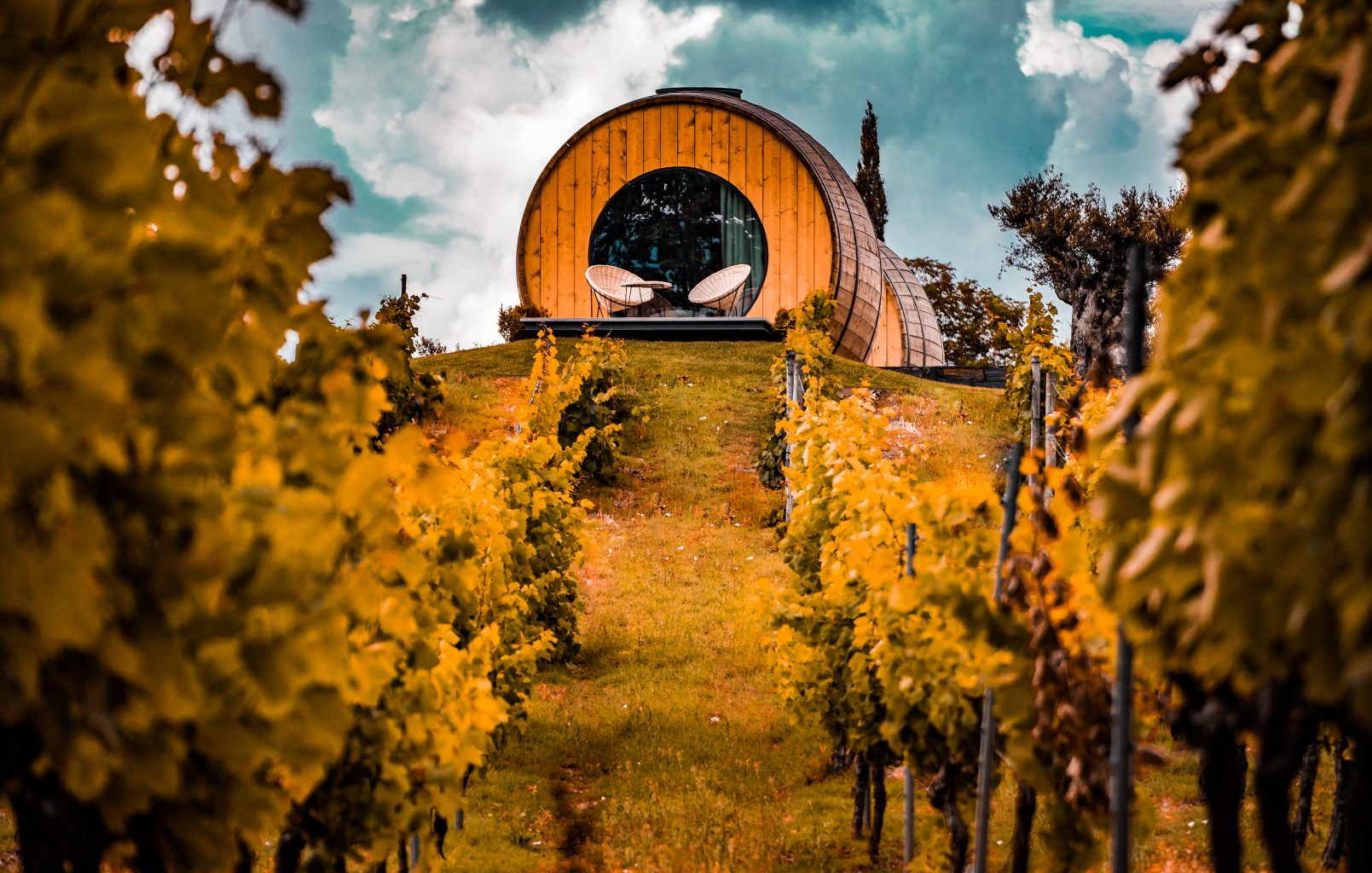 In addition to the quintas, there are also a number of hotels and resorts in the Douro Valley. Most hotels will be located in or near the major Douro towns of Pinhão, Régua and Lamego. Some of our favorite places to stay in the Douro Valley include Quinta da Pacheca (where you can even sleep in a wine barrel!), Quinta do Vallado (with two picturesque wine hotel locations to choose from) and Quinta de la Rosa (a family-owned quinta with a brand new restaurant on-site).
When should I go?
Luckily, there's not a bad time to visit the Douro Valley. There are always activities to do and beautiful scenery to behold.
If you're aiming to take part in the grape harvest, aim for mid to late September. This is also a beautiful time of year to hike or cycle in the region, as the autumnal colors come in and the weather begins to cool.
In the late fall, the orange and red hues will be at their peak. And shortly after that, from December to February, the oil harvest will be in full swing. Join in on the harvest and other holiday celebrations if visiting during the festive winter season.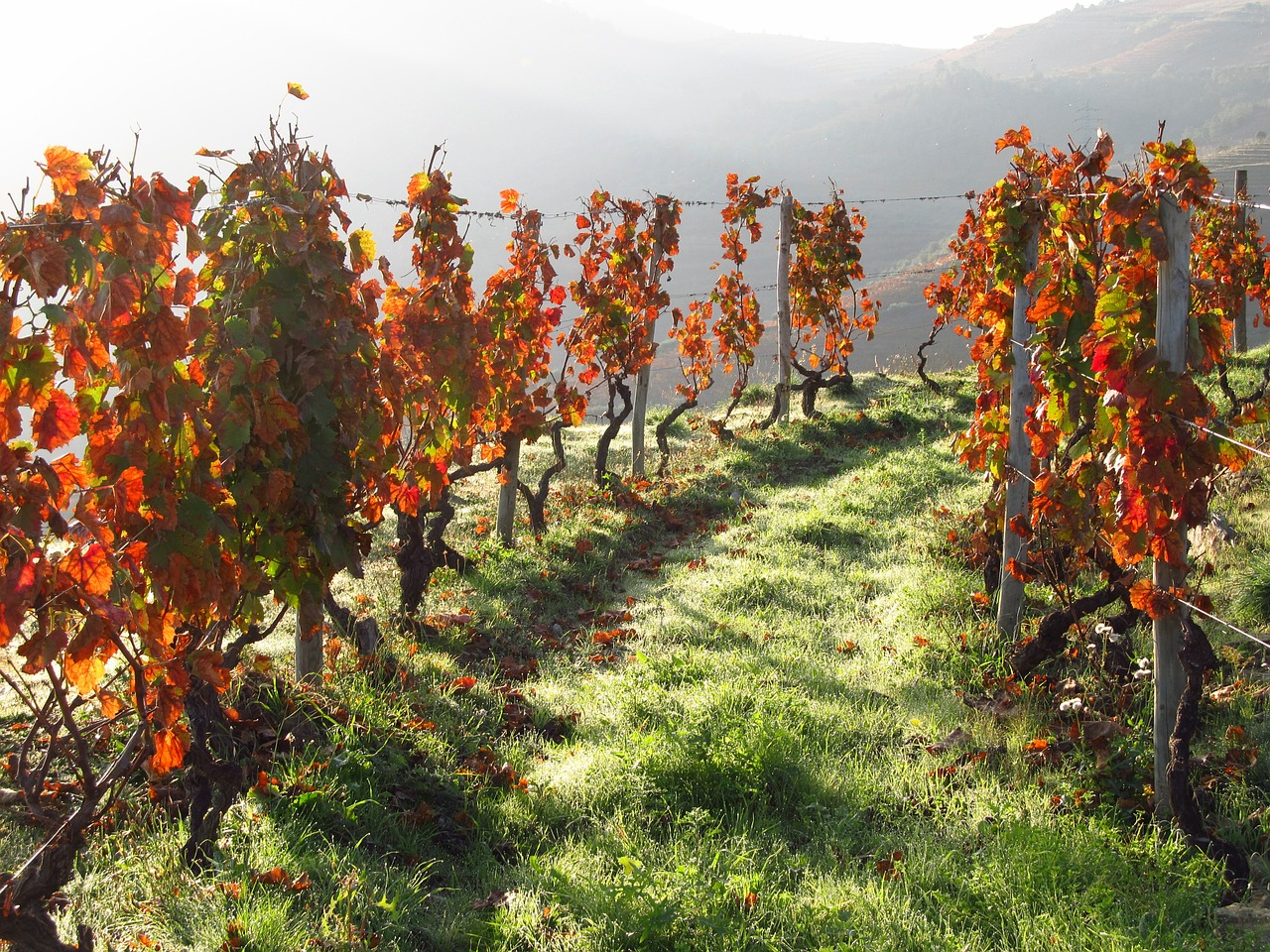 In the spring, you won't be able to help with the harvest but you will witness beautiful blooms on the hillside. You'll also see lots of activity in the vineyards as the workers prepare for the annual crop. With comfortable temperatures, spring is another lovely time to visit if you'd like to do more outdoor exploring.
In the summer, expect bright sunny days and the temperatures that come with them. Be sure to plan some breaks and time indoors if you're visiting the Douro Valley in July or August.
How long do I need to visit?
While the Douro Valley can be visited on a day-trip from Porto, we suggest dedicating a couple of days to this stunning region. You can journey through the area on a multi-day cruise or plan a road trip with your rental car. If you're looking for a relaxing time out in nature, beautiful views, delicious food and a chance to immerse yourself in wine country, there really is no better place than the Douro Valley.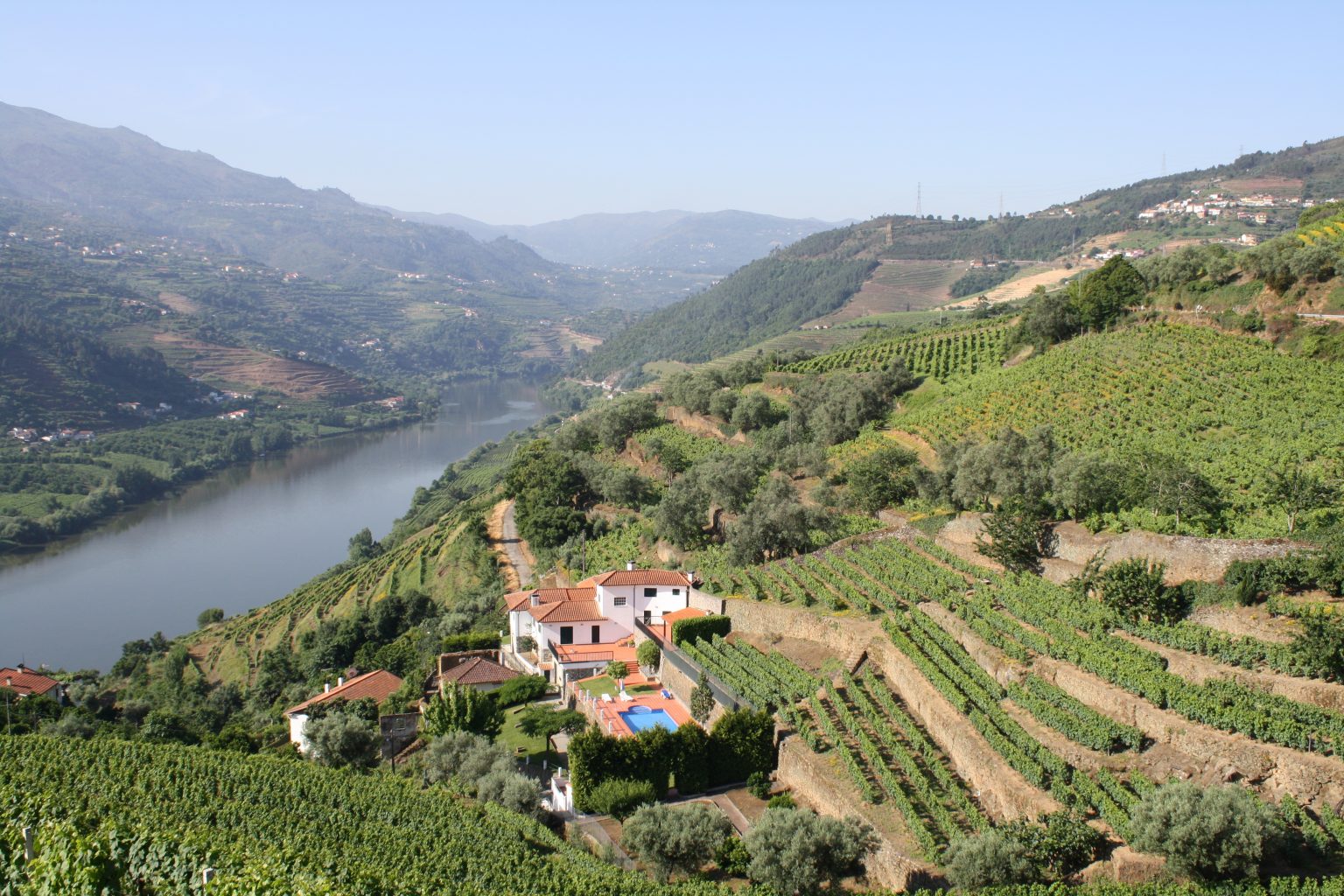 Read more in Europe: Why Slovenia is the best all year round European Destination
Pin it for later: