Iceland plans to reopen for tourism: Where to visit in Iceland
May 16, 2020 | by Emma McKay | Posted in Europe, Places, Travel IQ
Travel at large has been put on hold, with many countries (and hopeful travellers) unsure as to how and when travel will begin again, but one country has some good news: Iceland plans to reopen for tourism no later than June 15. Announced this week (May 13), the Icelandic Government is giving good news for travellers with a plan for reopening the country, with some conditions.
The travel industry has taken a turn we could have never expected, with health emergencies, travellers returning home, and borders closing many since early March. Iceland is no different; after shutting the borders, the country has seen approximately 1,800 cases and 10 deaths from Covid-19. Still, the country is struggling, as around 40% of Iceland's economy is from tourism revenue (for comparison, on a global level, this number is around 10%). Like many other countries, and even more so than other countries, many jobs and businesses are struggling.
Since the May 1st, Iceland has only seen 3 new cases of the virus, so the government has decided to cautiously reopen the borders.
Read on to find out everything we know about the reopening, what travel in Iceland will likely look like and what other countries are doing to prepare for the return to travel.

Iceland plans to reopen: Entry Policies
Tourism in Iceland has been at a standstill since March 20. Currently, all Foreign Nationals, with the exception of some EU / UK nationals, are unable to enter the country. Those from Europe or the United Kingdom are required to undergo a 14-day quarantine, regardless of where they are travelling from. This is about to change: as of May 15, some essential workers and professionals can be eligible for a modified quarantine, and most interesting for foreign travellers, by June 15, Iceland plans to reopen its borders to tourists.
Travellers arriving in Iceland will be given a choice between being tested for the virus upon arrival, or a two week quarantine. Exact requirements are still being developed, as there may also be the option to provide a medical certificate proving they are free of the virus.
Final details are expected to be announced at the end of May. It's expected that travellers will receive the test upon arrival, and later be expected to repay the cost for the test. Travellers will also likely be required to download and use the official contagion-tracing app, already used by about 40% of the population.
The government is moving forward with cautious optimism, according to the Minister of Tourism, "When travellers return to Iceland we want to have all mechanisms in place to safeguard them. Iceland's strategy of large-scale testing, tracing and isolating have proven effective so far. We want to build on that experience of creating a safe place for those who want a change of scenery after what has been a tough spring for all of us."
Our top picks for a trip to Iceland
Though we do not yet know for sure what travel in Iceland this summer will look like, we are definitely dreaming of a trip! Here are a few of our favourite spots to add to your itinerary: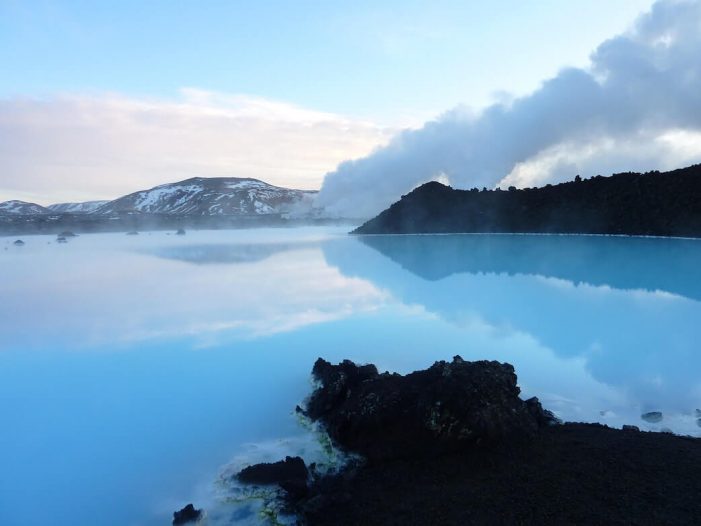 Hot Springs
One of the most popular and photogenic tourist destinations, the Blue Lagoon is certainly one of the first things to come to mind when thinking about a trip to Iceland. Located in a lava field, the Blue Lagoon is actually a man-made lagoon filled with white-blue, warm waters. Rich in minerals like silica and sulphur, bathing in the Blue Lagoon is said to have medicinal properties.
The Blue Lagoon is certainly the most popular manmade hot spring pool, but it is far from the only hot spring pool in Iceland. There are a number of stunning options – including Mývatn Nature Bath, called the Blue Lagoon of the north for its similar views, but with fewer visitors. The Goesea Geothermal Sea Baths are another wonderful alternative in the north, unique in that the water is sea water, rather than spring, and the pools offer incredible views over Skjálfandi Bay.
While the above natural water, the structures around them are manmade, and they are promoted as tourist hotspots. In more rural areas of Iceland, you'll also find a number of smaller, natural pools to enjoy. A real highlight is the Reykjadalur Hot Spring Hike, which involves a short hike to enjoy the pools. Reykjadalur translates to 'Steam Valley' and the further you walk along, the warmer the pools get.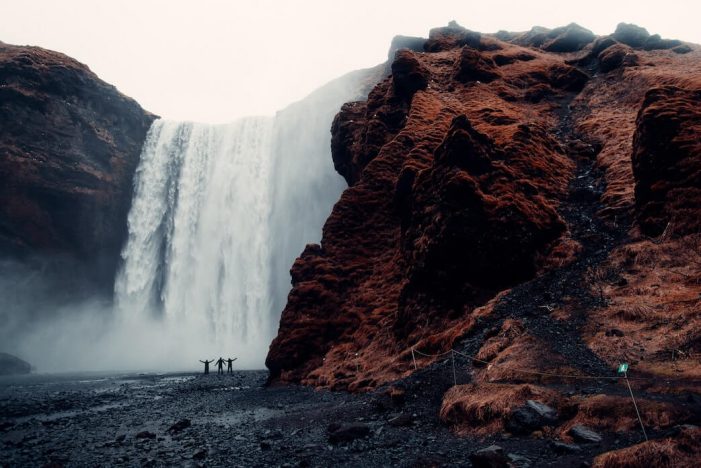 Waterfalls
Chasing waterfalls across Iceland is as easy as driving the Ring-Road around the country. Countless waterfalls form each year from melting glaciers, along almost every river. Some of the most visited are Gullfoss waterfall, considered to be one of the most beautiful in Iceland, Seljalandsfoss, which can be fully encircled by walking, and Skógafoss, one of Icelands biggest and most photographed.
Other interesting stops are Dettifoss, the most powerful waterfall in all of Europe, Glymur, Icelands second highest waterfall at 198 meters high, and best accessed by a 2 hour hike. Hraunfossar, or Lava Waterfalls, is a series of waterfalls running into the Hallmundahraun lava field in West Iceland.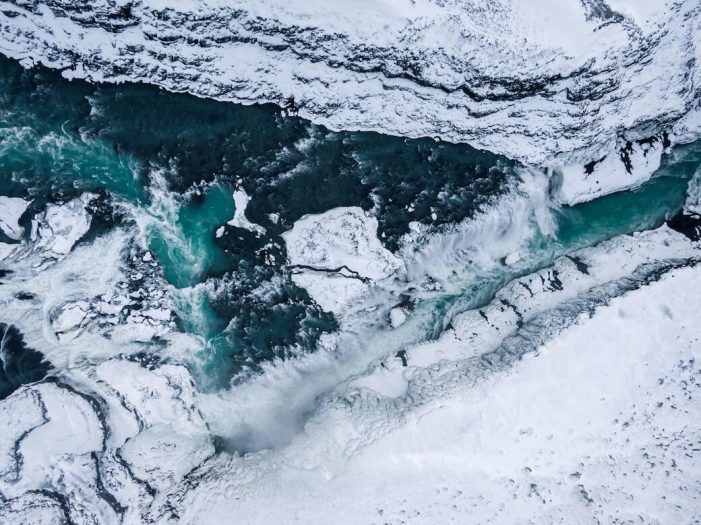 Glaciers
Speaking of West Iceland, Snæfellsjökull, the 'snowfall glacier', is an incredibly beautiful, active volcano glacier, believed to be one of the seven main energy centres of the earth. It is accessed by an exciting, full day trek to reach the 4744 feet summit for spectacular views. For a more tame adventure, a trip to Skaftafel National Park is a great option, home to two unique glaciers. Svínafellsjökull is known as one of the bluest glaciers in Iceland, and has been a popular shooting location for movies and most notably Game of Thrones. Falljökull is known as the falling glacier is quite accessible and makes for a great shorter hike.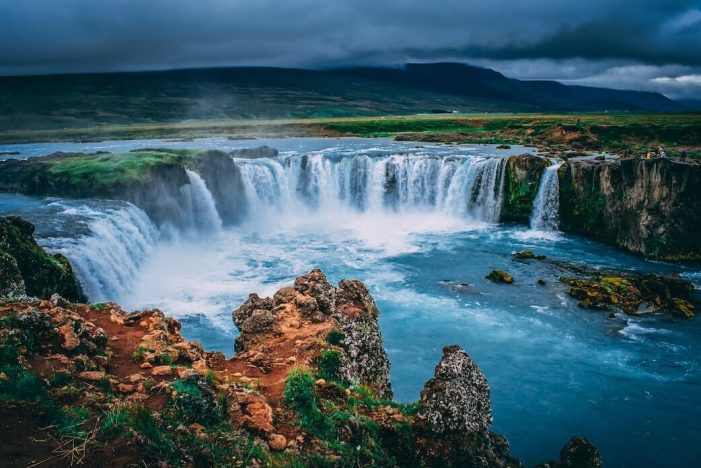 Hiking
Iceland is paradise for hiking, and no matter your fitness level, there is no shortage of hikes in Iceland. The landscape is incredibly diverse, with colourful mountains, lava fields, glaciers, lakes, hot springs, beaches and waterfalls. For a multi-day adventure, the Laugavegur Trail offers a 34 mile trek over 3 – 4 days, passing mountains, hot springs and glaciers, while following a number of rivers. Organized hiking excursions are also popular, and year round there are great options across the country.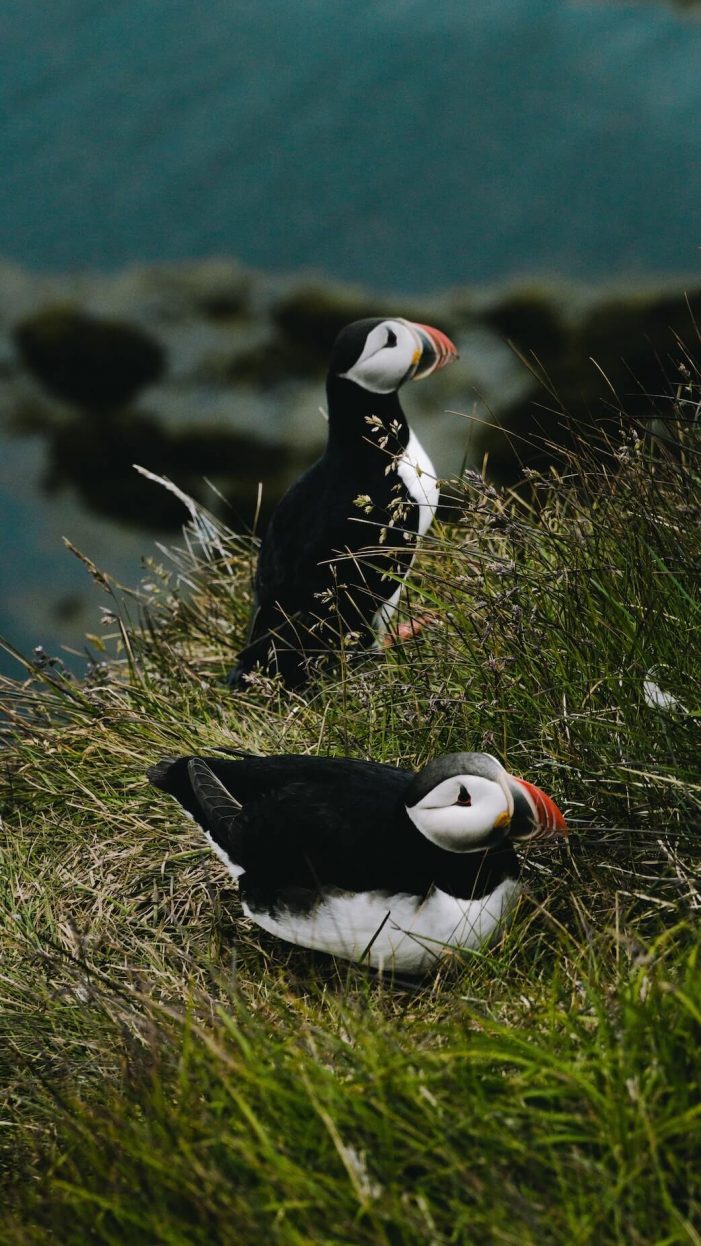 Other Activities
From September to April, you may be able to spot the Aurora Borealis, or more commonly known as the Northern Lights. Bird watching is also popular, with large colonies of seabirds across the coast, and on the Westman Islands, you can see Iceland's largest puffin population. During the summer in the north of Iceland, whale watching conditions are also perfect, and you'll likely see dolphins, porpoises, seals, sharks and a number of seabird species. Horse riding is also popular, offering a great way to explore nature across the country.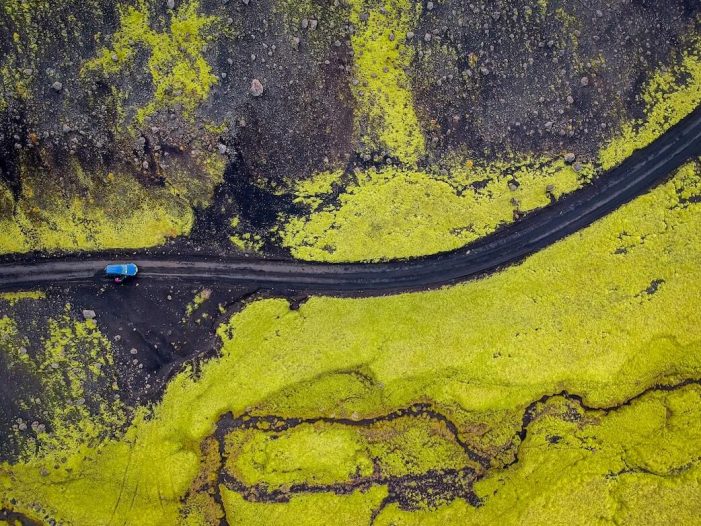 Is Iceland's reopening a good indicator for travel to other countries?
While some details of travel in Iceland are still unknown, it is clear that these steps are some of the first amidst the current coronavirus situation. It is unclear if on-arrival testing will become the norm but a few changes are to be expected.
Within the United States, many airports, airlines and public spaces are beginning to require the public to wear a mask, and gloves in some cases. JetBlue became the first major American airline to do so, requiring masks during check-in, boarding, and in flight. American Airlines, United, Delta and Southwest have all followed suit as well. Most airlines are trying to limit capacity on flights as well.
Hotels and casinos have adopted more in-depth cleaning protocols. Four Seasons has partnered with Johns Hopkins Medicine International in adopting a new health and safety program.
Hourly cleaning of all public areas, restrooms etc All rooms will have masks, hand sanitizer and wipes available for each guest. Restaurants and bars will operate at limited capacity. MGM has also introduced new policies. The large-scale hotel and casino will be encouraging limited drinking and no eating on the casino floor, along with mandatory masks, PPE and temperature checks for employees. Within casinos, floor guides will also encourage six-foot distancing.
As for other countries thinking about reopening for tourism, some are moving faster than others. In Austria, on-site coronavirus testing has been implemented in Vienna, where travellers from within the Schengen Area can skip the 14 day quarantine if they test negative. The test, which takes about 2 – 3 hours for results, costs 190 euros (about $210).
Elsewhere, some countries are introducing a "travel bubble", where citizens already within the area will be able to move freely between countries. Latvia, Lithuania and Estonia, for example, are opening their borders to allow travel between them, while anyone from elsewhere will need to undergo a 14 day quarantine. Other European countries are planning similar moves, this article does a great job of going more in-depth. Australia and New Zealand also announced a plan to introduce a trans-Tasman COVID-safe travel zone, to assist trade and economic recovery, along with reuniting family and friends.
While it is still early to tell, most countries have begun to plan for the future of travel, and there are still ways to safely plan trips, without financial loss. It is clear that travel will look a little different, but will likely quite exciting after a break, and we are definitely ready to start planning trips in the future. Are you thinking about travelling this summer? Is Iceland on your bucket list?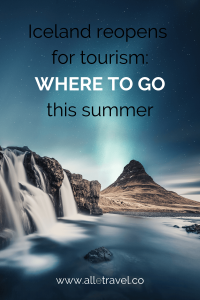 Further reading / references
Icelandic Tourism Board Announcement
Inspired by Iceland
Bloomberg
Insider Report
The Skift
World Economic Forum