Uji day trip guide
May 9, 2015 | by Irina | Posted in Asia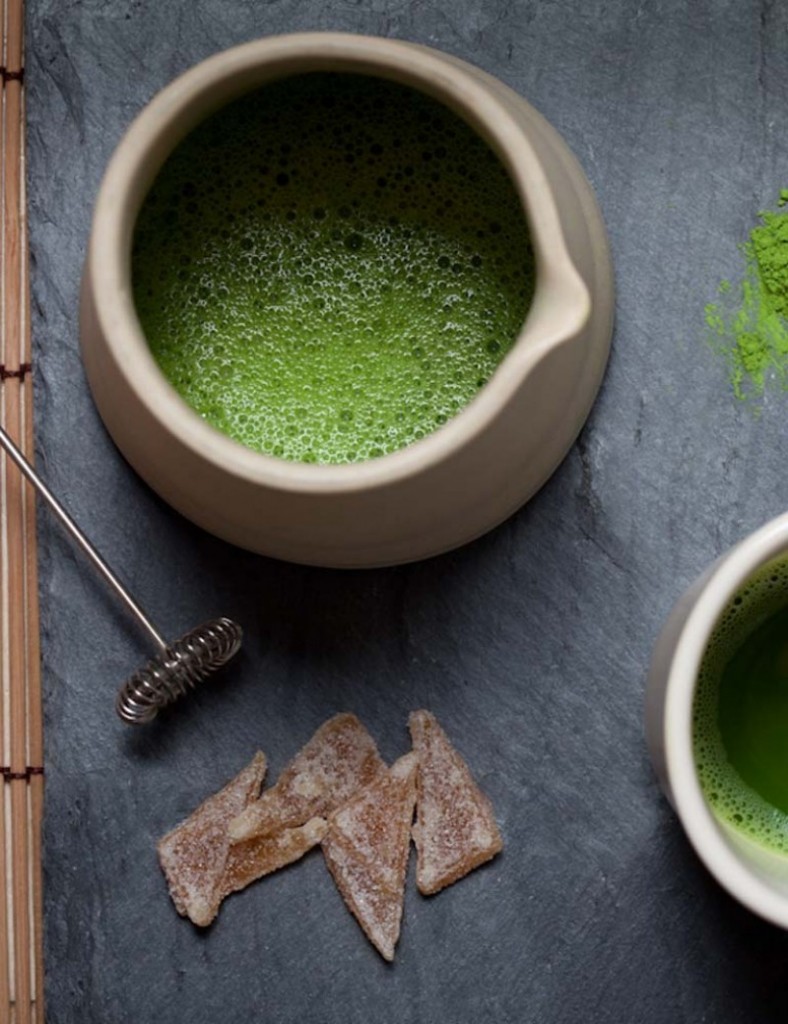 A deep seeded belief at allé is that to truly experience a destination travelers must dive deep into its culinary traditions- the customs surrounding food and beverages define a culture through an all-sensory experience.
Uji is a green tea mecca. A quaint town conveniently close to Kyoto, a city every Japan visitor spends many days in, and surprisingly off the foreign tourist beaten track. Uji makes for a perfect day trip with plenty of culture, sights and delicious foods (and tea, of course).
Here's our Uji day trip guide along with and recommendations:
Historically speaking
Uji is one of the oldest cities in Japan and is located between two ancient capitals: Nara and Kyoto. It's a city known worldwide and particularly in Japan for its tea- producing the most famous and expensive tea in all the land. Although tea did not originate in Japan (kudos to India and later China for that), the Zen master Eisai brought tea seeds back to Uji with him in the 12th century. Because the cultivation of good tea depends so much on climate, Uji's proximity to a river and moderate temperatures made it a perfect for tea cultivation; the river mist keeps the growing tea moist and cool but never frosty. Fast forward to today: Japanese tourists love visiting Uji on weekends to source their favorite tea, and tea from Uji is considered of higher quality than other regions in Japan because it is still primarily hand-picked.
Drink tea
Because everything in Uji centers around tea and its intricate ritual, an absolute must-stop in Uji is the Taihoan Teahouse. It's a public teahouse which offers visitors the chance to take part in an authentic matcha tea ceremony at an incredibly fair price. The day we visited Taihoan had some sort of change up, and they were doing Sencha ceremonies in the traditional tea house and Matcha ceremonies done by students of the craft. We got to participate in both, and it was definitely one of the highlights of our trip. The entire process is so meticulous, so intricate. Leave it to the Japanese to turn simple tea drinking into a work of art similar to an intricate dance performance; every single movement (even wiping the bowl!) is precisely choreographed.
A (brief) encyclopedia of Japanese tea types
[vc_row][vc_column width="1/2″]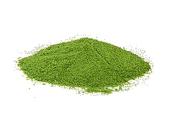 [/vc_column][vc_column width="1/2″]
Matcha
a powdered green tea for which only the highest quality leaves are used. Once leaves are picked they are dried and milled by hand to create a fine powder which is then mixed with hot water to create the tea. This is typically the kind of tea which is used in tea ceremonies. It is also known for its use to in staying awake for mediation because it has the right mix of caffeine and alertness boosting without causing the jitters that coffee is so well known for.
[/vc_column][/vc_row]
[vc_row][vc_column width="1/2″]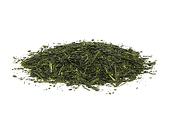 [/vc_column][vc_column width="1/2″]
Hojicha
green tea that is processed by roasting tea leaves which eliminates the caffeine from the tea and gives it a characteristic reddish brownish color as well as a roasted, carmel-ish taste. Great for drinking in the afternoon/ evening because of its lack of caffeine.
[/vc_column][/vc_row]
[vc_row][vc_column width="1/2″]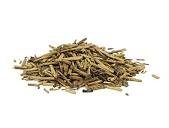 [/vc_column][vc_column width="1/2″]
Sencha
the middle class of Japanese green teas, Sencha tea is picked in the first round of harvest but its leaves are not protected from the sun. Most of the green tea consumed in Japan is Sencha tea with a characteristic bright green color when brewed. Interestingly, Sencha tea is incredibly high in Vitamin C which is resistant to high temperatures, unlike many fruits and vegetables.
[/vc_column][/vc_row]
Eat amazing food
If you get one thing out of this post, other than that you must get to Uji as soon as possible, it is that you should definitely plan to have lunch at Kyouryouri Tatsumiya Restaurant, a traditional Japanese restaurant where the highlight is the Ujimari bento. This bento box remains one of the best meals I've eaten, ever. It's basically like an amusement park for a food lover- a huge assortment of Japanese food, all in bite size portions, so you can taste everything your flavorful box has to offer without feeling like your stomach is on the brink of explosion.
Shop for tea
Uji is the best place to buy unique sweets to take home to friends, family and co-workers; this town has it all. It really won't be hard to find tea, as every shop seems to specialize in it. A must for shopping is the Omotesando. The 300 meter approach to Byodoin Temple is lined with shops selling all sorts of sweets, ice cream, and actually everything you can ever imagine made with the city's not-so-secret ingredient: tea. I highly recommend the Mitsuboshien-Kanbayashisannyu-Honten Store as a stopping point- this family has been making tea for over 500 years (the wooden sign above the front door with the iconic three red dots is the original store-front sign). On most days, the owner is there proudly sharing his craft; it's rare and incredibly pleasant to see someone so passionate about their work. The second floor of the store is also open to visitors and houses a sort of history museum of the store's past; including a letter from the US president thanking the family for participating in the Chicago world fair over 100 years ago.
Temple Byōdō-in
Yes, I understand, if you've spent a few days in Japan by the time you visit Uji you might be getting a bit bored with even the most amazing temples. Well this one happens to be quite famous- in fact, for a preview, just look on the reverse side of a ¥ 10 coin. Its eleventh century hall and glorious Amida Buddha statue survived a nasty war and years of neglect. I can't say it's the most beautiful temple in all of Japan (jury is still out on that one, to be honest) but if you feel like you'd be up for a visit here while you're in Uji in between tea and eating and strolling I definitely recommend it.
Wander along the river
Especially in fall when leaves are changing colors and during Sakura blossom season the Uji river provides for a peaceful, idyllic walk to work off all those snacks and delicious food. Take your time to soak up these surroundings, you will find much of it is similar to Kyoto's Philosopher's Path without the hoards of tourists. Well, there are tourists in Uji, too, just the local, Japanese kind.
Epilogue
If you head to Uji first thing in the morning, you will likely be done with all things tea and Uji by late afternoon, in which case- get back on the train towards Kyoto and get off a few stops before Kyoto Station at the Inari stop and explore the fascinating Fushimi Inari Taisha shrine (more on that another time).
PS. if you want to visit the tea farms themselves
Because tea growers are usually busy doing what they do- running their businesses, it should come as no surprise (even though I admittedly was surprised) that it's actually quite hard to secure a viewing of an actual tea field. The Obubu Tea Plantation does have an option for a day tour but it's actually not at all in Uji so it takes a whole day and is quite touristy and includes a lot of branding and marketing in addition to seeing the tea plantation. Another option is to get in touch with the growers at Hibiki-an Tea Farm because do tend to set something up if you get in touch with them well in advance. I've also seen a few tea farms advertising the need for help during the harvest- so if you're not chained to the constraints of a limited amount of vacation time this would definitely be the real way to experience Uji and green tea and the goodness of it all. FYI May is main harvest time, so if the whole tea farm thing is what appeals to you the most, plan your trip around that time of year.
Logistically speaking
Getting there from Kyoto Station, get on the JR Nara Local towards Uji Station. Trains leave about every 30 minutes and the ride itself takes 23 minutes. Use trusted pals Google Maps or Rome2Rio to figure out your exact transit plan. Price of train trip is ¥250-270 one way, or covered by your Japan Rail pass.
Drink tea Taihoan Tea House is open everyday 10.00 to 16.00, closed December 21 to January 9. 500 yen per person, more info. No reservations required but do call ahead (+81 0774 23 3334) to confirm it will be open when you plan to visit. Tōgawa-1-5 Uji, Uji-shi, Kyōto-fu 611-0021.
Eat at Kyouryouri Tatsumiya Restaurant. Be sure to call ahead (+81 0774 21 3131) for reservations because space fills up fast. Otherwise bar seating is no-reservation first come first serve. If you plan on going the no reservation route make sure to arrive at 11 AM as space fills up fast. The Ujimari bento costs about ¥3500/ per person. Located a few steps from Taihoan Tea House; view exact location.
Buy tea Mitsuboshien-Kanbayashisannyu-Honten Store. Open daily 9.00- 18.00. More information. Located in central Uji: 27-2 Ujirenge,Uji
Visit temples Temple Byōdō-in. Open daily 8.30 to 17.30. Entry fee ¥ 600 + additional ¥300 for a tour of Phoenix Hall. Located near the river and all the previous sights: Renge-116 Uji
Budget approximately ¥8000 ($65) including all transportation, all recommended activities and modest tea shopping. Excludes tea farm visits.
Tea farm visits make sure to call and plan ahead and figure out all transportation as tea farms are outside of Uji. Some great options are: Obubu tea plantation or Hibiki-an Tea Farm.
[vc_row][vc_column][vc_empty_space][vc_cta h2="" txt_align="center" style="flat" color="white" add_button="bottom" btn_title="Find out more!" btn_style="flat" btn_color="white" btn_align="center" css=".vc_custom_1488304661749{background-color: #3ba949 !important;}" btn_link="url:https%3A%2F%2Falletravel.co%2Fask-alle%2F|||" btn_custom_onclick="true"]
Save hundreds of dollars and hours of planning with our travel coaching package for only $149
[/vc_cta][/vc_column][/vc_row]