Discover Indonesia Beyond Bali
April 16, 2020 | by Emma McKay | Posted in Asia, Places
Home to over seventeen thousand islands, it's no wonder Indonesia is an extremely diverse travel destination, yet it is often idolized for only one of its islands: Bali. While we adore Bali, and have numerous clients visit every year, to experience the magic of the country, we really recommend adding some time to discover Indonesia beyond Bali!
From mainland South East Asia spreading across to just north of Australia, discover everything from lush jungles, high volcanic slopes, crystal clear reefs, cities bustling with history and diverse culture. Discovering Indonesia beyond Bali could be a trip to the nearby Gili Islands, with pristine beaches and coral reefs, an adventurous multi day trek into the mostly undiscovered jungles of Sumatra, searching for orangutangs, or hiking up volcanos across the country. From the busy streets of Jakarta to the unique underwater landscapes of Raja Ampat and everything in-between, here are a few of our favourite destinations to discover Indonesia beyond Bali!
Find Luxury on a mostly private island
Think you need to go Bora Bora or the Maldives for overwater bungalows, powder soft sandbars and crystal clear water? Think again – Indonesia has you covered, and then some. Find quiet, mostly private islands, generally with only one resort, looking over turquoise lagoons. Stay in an overwater bungalow, spending your days lounging on palm fringed beaches, paddle boarding in the lagoon or surfing some of Indonesias best waves, all for a fraction of what you'd pay elsewhere.
There are a number of options, most closer to Singapore than Bali or Jakarta, like Telunas Private Island, accessible by ferry from the international hub. There are also a few resorts in Raja Ampat, where you'll also find some of Indonesias best diving, like Papue Paradise on Birie Island.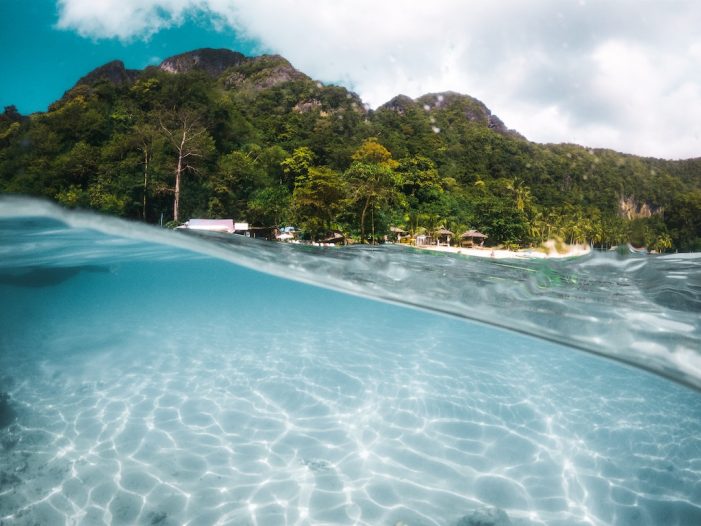 Experience life underwater in Raja Ampat
Speaking of secluded islands, a trip up to Raja Ampat (whether you stay on a luxurious resort or not!) is one to add to the bucket list. This stunning island paradise is smack in the middle of one of the most biodiverse ocean systems in the world, and home to some of the best diving around. Think warm waters, giant manta rays, sharks, drift dives, untouched coral and drift dives – often all in one day.
As Raja Ampat is well known for diving, many travellers opt to go on a liveaboard, a small semi-private cruise where your main focus is diving, but there are plenty of beautiful resorts as well. When not diving, be sure to hike up Pianemo, an amazing lookout point with scenery of the iconic islands below you.
Search for orangutang, tigers, rhinos, elephants and more in Sumatra
The island of Sumatra, Indonesia's largest island and northwest of Jakarta and Bali, is home to some of the countries wildest adventures. In Sumatra, tourism has yet to take over and a visit here is as wild as the animals you'll be searching for. Trekking in Sumatra will not only allow opportunities to see orangutang, tigers, rhinos and elephants, but also amazing views of volcanoes, untouched beaches and seemingly endless palm forests.
In Medan, the capital of North Sumatra, discover the interesting (and crumbling) Dutch colonial architecture, museums, a melting pot of cultures and amazing food, before heading into the mountains or to the coast to discover what makes Sumatra so wild. For adventure and stunning views, you can opt to head up Gunung Kerinci, one of Sumatra's most active volcanoes. To see the animals Sumatra is famous for, there are options to take day trips from Medan, or stay for days on end trekking across the jungle, staying in local camps. Wherever you opt to head in Sumatra, be ready for adventure around every corner!
Discover it all in Java
With 140 million people making up the worlds most populous island, it is no surprise Java holds cultural and historical importance in Indonesia. The island is largely defined by its people: ancient temples dot the length of the island, the majority of Indonesian industry is here and the booming city of Jakarta, Indonesias capital, sits at its northwestern point. The juxtaposition of Java is also striking, powerful volcanoes, endless rice fields and untouched beaches are also on offer, Java really does have something for everyone.
A trip through eastern Java offers a fantastic introduction to the island, and while it is nearby enough to Bali, you'll feel a world away. Start in Yogyakarta, get a glimpse of the past in this historic city, learning about the traditional arts, culture and language of the ethnic Javanese. Nearby to Jogya (as it is known by locals), discover the complex history of Java at Borobodur, one of the greatest Buddhist monuments in the world, or Prambanan, a complex of 240 temples and Indonesias largest Hindu site.
Following the coast from Yogyakarta, you'll come across untouched beaches and surfing heaven. This area is largely undiscovered by foreign tourists, and you'd never know you are on the worlds most populated island! Further east is the powerful (and still active) Mount Bromo. Perhaps what makes this volcano so striking is its neighbours, more volcanoes, and its setting in a huge crater, called the "Sea of Sand". Rounding out a trip to eastern Java wouldn't be complete without a trip up the unique Kawak Ijen Volcano, another active volcano, which emits sulphurous gases and sulfur, which leads to electric blue flames coming out of its crevasses. Additionally, in the crater is the worlds largest highly acidic lake, a striking spectacle of turquoise blue "water".
Explore otherworldly experiences in East Nusa Tenggara
Heading east from Bali, either by live aboard boat or a short, much more comfortable flight, are the islands of East Nusa Tenggara. Flores is main island in the region, but the smaller Komodo, Padar or the 17 Islands Marine Park are also worth the trip. Like elsewhere in Indonesia, think volcanoes, uninhabited beaches, jagged mountains, small local towns, but here you'll have the added bonus of a trip to see the famed komodo dragons.
Dotted along Flores, you'll find a number of powerful volcanoes, but perhaps none as as striking at Mount Kilimutu. Three lakes top this volcano, and all shift colour as the oxidation changes, changing between blue to green to red and even black. It feels like a scene from a sci-fi movie.
Trekking on Padar Island, or a trip to Komodo Island, both within Komodo National Park, is also a major highlight for visitors. Within the park, see the komodo dragons, snorkel some of the best reefs in Indonesia, hike up mountains for scenic views or visit one of the many coloured beaches, from pink to black to soft white sand.
Get a glimpse of the Bali of the past in Lombok
Nearby to Bali, just a short flight or boat ride away is Lombok. While famous for years in the surfing community, Lombok offers more than just big, perfect waves. The picturesque island is known as the Bali of the past, and in certain ways the island is working to keep it that way. In Lombok, natural greenery surrounds the islands many peaks, perfect for trekking. The beaches here are wild, think less beach clubs and more coconut stands for the few who make it this far.
A trip to Lombok wouldn't be complete without heading to one of three the Gili Islands, to the northwest of the island. The three islands, Gili Trawangan, Gili Meno and Gili Air, are as different as their names. Gili Air is our favourite, a nice mix of restaurants, nice hotels and beach bars, while still maintaining some wild, untouched areas.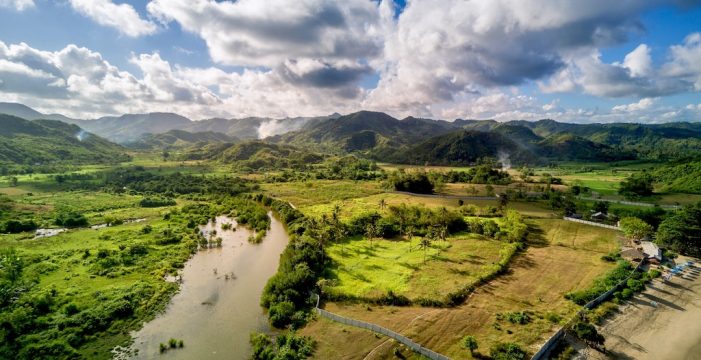 Where would you like to explore to discover in Indonesia beyond Bali?
Pin it for later: