COVID-19 and world travel update: May 2020
May 19, 2020 | by Irina | Posted in Irina's travels, Travel IQ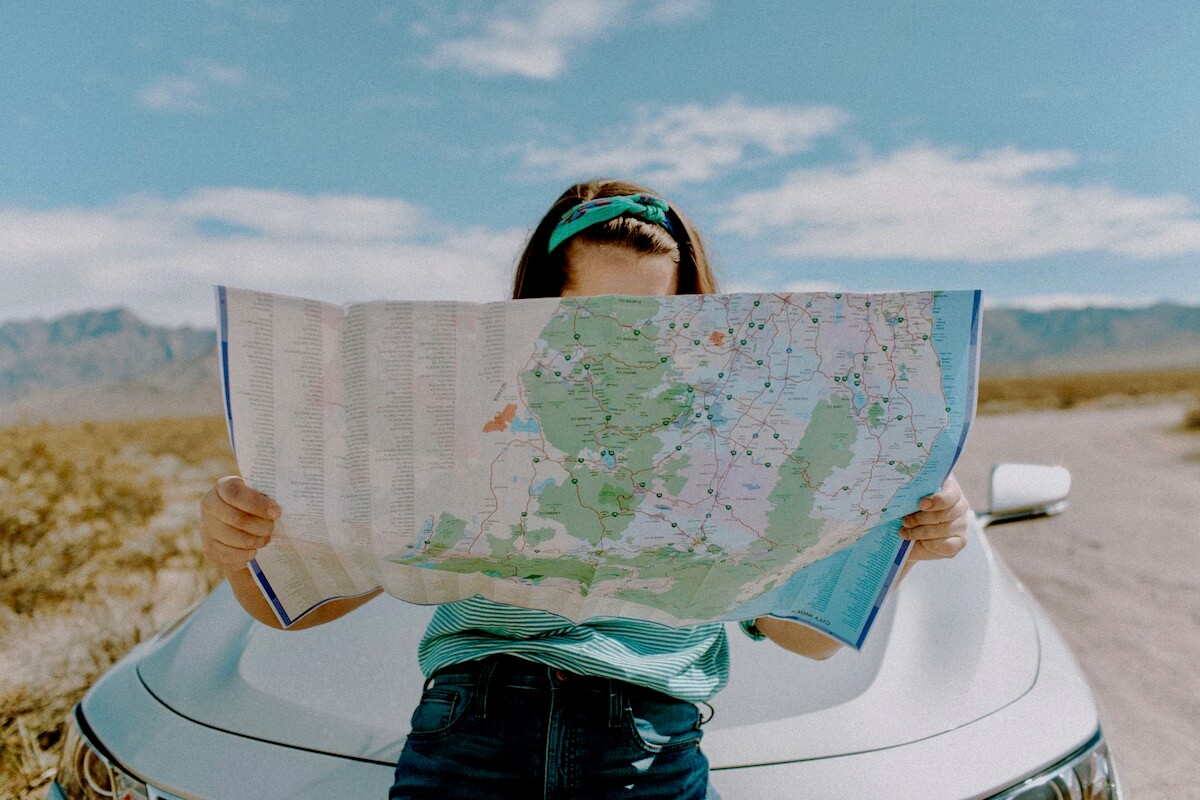 I figure it's time for a check in. Can you believe it's almost June? And we're all collectively ok! Some days are harder than others, but I think we're starting to see the light at the end of the tunnel when it comes to travel. In case you've missed it because of your intentional or unintentional news blackout, I thought I would pull together the trends that we're seeing when it comes to the eventual re-opening of travel.
First, a very important disclaimer: My cheeriness and hopefulness does not mean that I think you should book a flight that departs tomorrow to the other side of the world. You shouldn't. The State Department still has a Level 4 travel warning out for international travel.
But! With the current news coming out from all corners of the world, we're feeling mighty optimistic that maybe, just maybe, we've turned a corner. At the very least, it's becoming easier to envision what post-COVID-19 travel will look like.
Below, I've pulled together interesting news, and also our 2 cents on what all of this means:
It's not going to be a lost summer, you just have to think more locally
Airbnb is reporting that since the pandemic began, the percentage of people booking nearby stays has more than doubled from 13% to 30%. And when thinking about summer plans, nearly 1 in 3 Americans are planning to take a roadtrip. So although the fact remains that for the very near future, our big trips are going to have to be postponed, that definitely doesn't mean summer will be canceled. Consider this summer your chance to explore a bit closer to home. Record low gas prices certainly help. And it may even be the summer you consider camping and RVing? As the numbers clearly show, never say never.
Even the most popular places will be less crowded now
This part really excites me. You know how really popular places used to be super crowded? Think Santorini sunset, under the Eiffel Tower, etc. Those places that you dream of going to and then you get there and realize everyone had the same dream as you. Things are going to change, finally. I'm taking a hint from the fact that China is limiting entry to Beijing's Forbidden City to 8,000 people per day (it used to see daily visitor numbers of 80,000 people per day!) The social distancing rules that we've all been loathing are going to do wonders for the world's most popular sights, and I think we'll start seeing lots of caps on visitors and requirements to reserve your spot in advance – great news for travelers who think ahead.
Countries are going to develop "tourism bubbles"
This is a word new to our vocabulary as of last week, but basically all it means is that countries are going to work out deals with each other to allow travelers between one another. The two first officially announced travel bubbles are between New Zealand and Australia and between the Baltic States of Estonia, Latvia and Lithuania. More of these will definitely be cropping up in the next few days and weeks, and I expect eventually we can expect American travelers to be able to benefit from being a part of at least a few similar travel bubbles – I would guess the first travel bubble that we can expect to see that will impact American travelers will be between Canada, Mexico and the US.
Some countries are opening up to all foreign visitors, not just local ones
In this case, Iceland is most certainly leading the way, promising to open borders on June 15, testing all arrivals for COVID-19, without any requirement of quarantine for those who test negative. Meanwhile, Greece has instituted a similar strategy, and plans to allow travelers starting July 1. Turkey is also preparing for a full re-opening. Though all these countries are still working out the details of how all of this will work, I think we can expect more and more of these kinds of policies popping up, especially from countries with economies that rely heavily on tourism and that have done a good job of containing the COVID-19 outbreaks at home: Iceland and Greece being prime examples. Another sign of which countries will open up first: how well they fared in battling the virus. Vietnam is a stellar example of this, and they're well on the path to recovery, life returning to normal and eventually accepting international arrivals.
Prices are going to be a bit wild
Many people I've talked to lately assume that flights are going to be super cheap. While I think there's definitely some logic to that, and I've been seeing incredible deals on Scott's Cheap Flights lately, don't assume the cost of flights are going to go down across the board. If you remember back to your economics class, prices are influenced by supply and demand (and a fair bit of voodoo algorithmic magic in the case of flights). Because airlines have seen a 95% drop in passengers the last few months, they've also cut the number of flights they're operating. Demand plummeted, so did supply, meaning prices have, at least for now, stayed more or less the same. I expect this is going to jump around quite a bit as the markets start to stabilize and borders start to open, and am definitely confident there will be some amazing deals to be had. Another interesting trend to watch for because tourism plays such a big part of certain economies: you may be lured to visit with some destinations subsidizing a part of your trip – take for example Sicily's plan to make hotels even more affordable with a get-one-night-free deal.
Expect everyone to be all abuzz about cleaning
For airlines, hotels, airbnbs, and even restaurants: the new hot topic is cleaning protocols. So much so, that airbnb's CEO has emphasized it's going to be the most important element of the future of airbnb; the company is coming out with rigorous cleaning protocols. Delta is now fully sanitizing 100% of planes between routes. Hotels in the Hilton family have made note of the fact that visitors feel better when they see people cleaning the lobby – meaning now, something that may have been reserved for 5 AM, before travelers fill a busy hotel lobby, will be an important part of the experience that a hotel provides guests. If you're sick of emails about cleaning protocols filling your inbox, ignore them, just know that collectively as an industry, travel is taking cleaning very seriously.
Cancelation policies are going to continue to stay loose – hopefully for good
As we all learned the hard way, travel insurance was completely useless in dealing with COVID-19 travel needs. However, airlines, hotels tour operators and even airbnb stepped up to the plate and offered free or very reduced cancelation and rescheduling options to travelers who could no longer travel due to COVID-19 travel restrictions. Virtually every aspect of travel has now changed and revamped to allow the ability for travelers to book now and cancel later, free of charge, in light of the new world order of complete uncertainty. I think these policies will prove to be very effective in making travelers comfortable booking travel, and I anticipate they will be here to stay.
And of course, I have to remind you of this: dream of travel! Heck, even plan travel (not for tomorrow, for a few months from now), but PLEASE don't book anything non refundable. At this point, all elements of your travels, from flights to hotels can easily be booked with flexible rates, to protect your investment, just in case COVID-19 flares up again and you need to change plans. If you're itching to start planning travels, I definitely recommend you check out our guide to planning travel Autumn 2020 and beyond.
Onward and upward, friends! There's a lot of the world out there to see, experience and explore, and someday soon we'll be on the move again.