Overwater bungalows in places you never thought you would find them
April 17, 2019 | by Riana | Posted in Americas, Asia, Europe, Places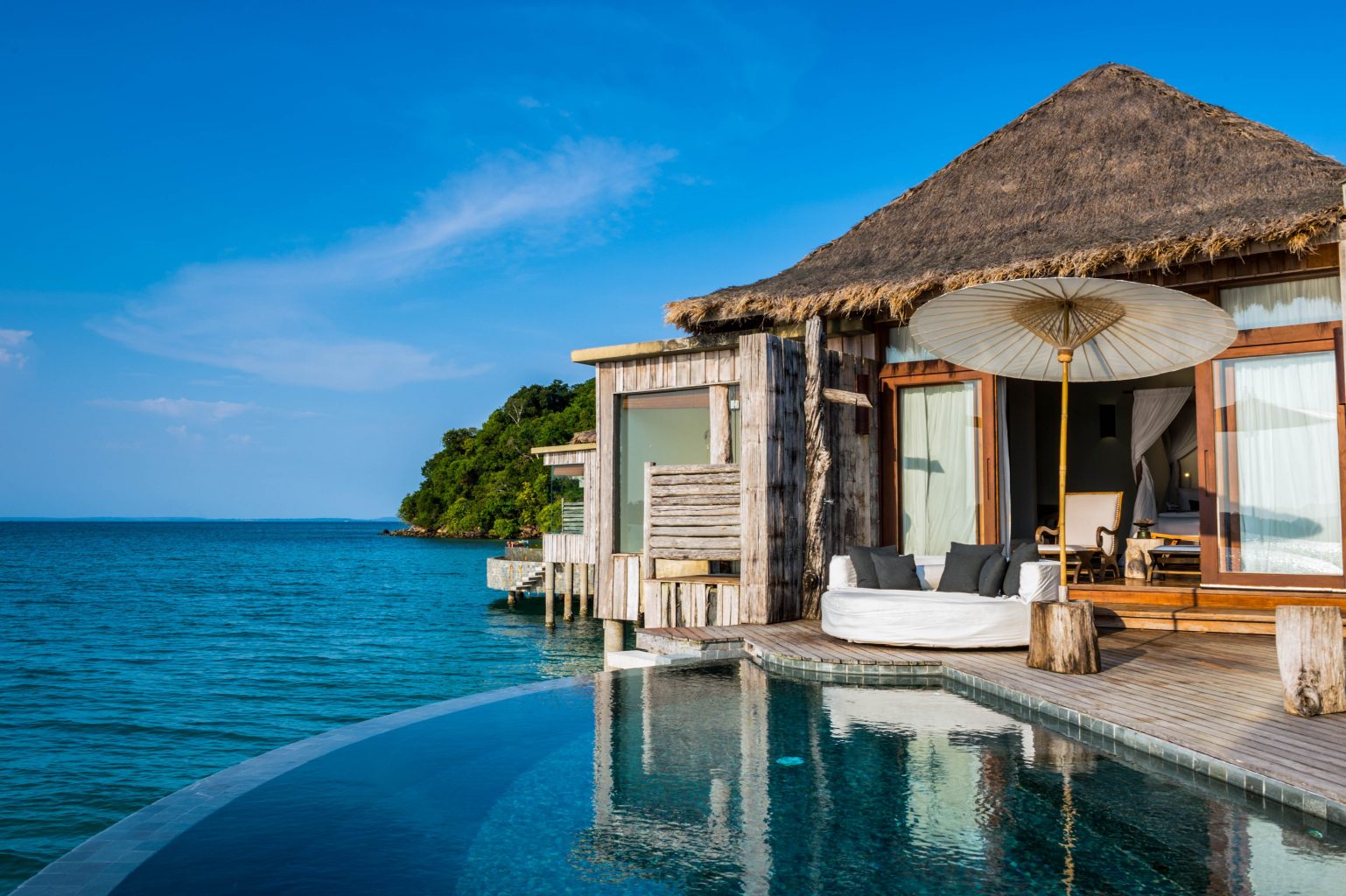 On the top of a lot of people's bucket list is spending the night in an overwater bungalow. And while the Maldives and Bora Bora are most well known for their amazing overwater bungalows, they aren't the only places in the world where you'll find them.
You don't have to jet off to the Maldives or Bora Bora just to enjoy an overwater bungalow. You can stay in one of these incredible accommodations in places all over the world – including places you might never think of! Your dream of staying in a home on stilts with water on all sides of you can become a reality.
Here are eight overwater bungalows in places you never thought you would find them.
Punta Caracol Acqua Lodge in Panama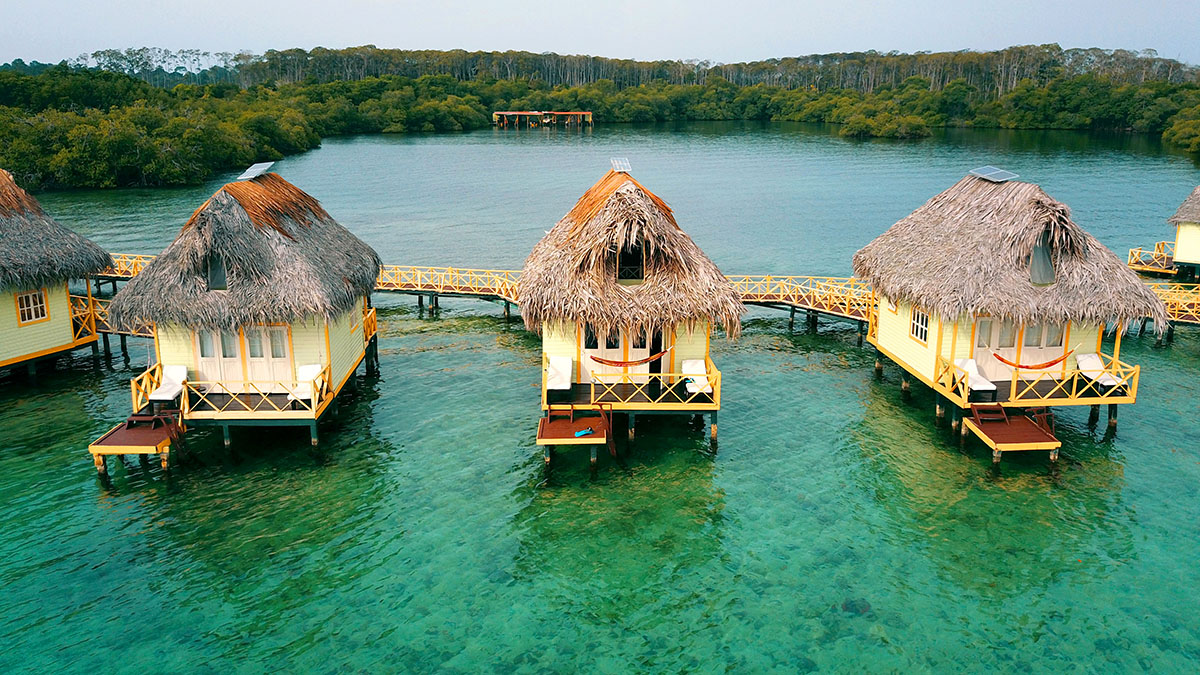 One of our favorite secret overwater bungalow destinations is Panama. And we especially love the Bocas del Toro Archipelago. This Panamanian province, comprised of a coastal strip of mainland as well as nearby islands, is a gorgeous oasis and the perfect place to stay on the water.
At Punta Caracol Acqua Lodge you'll find a paradise in the middle of the Caribbean. Overwater bungalows are built upon stilts out of natural building materials native to the region. Here it's all about getting back to nature and honoring their origins. Enjoy uninterrupted sunset views and watch dolphins play from the hammock of your private terrace.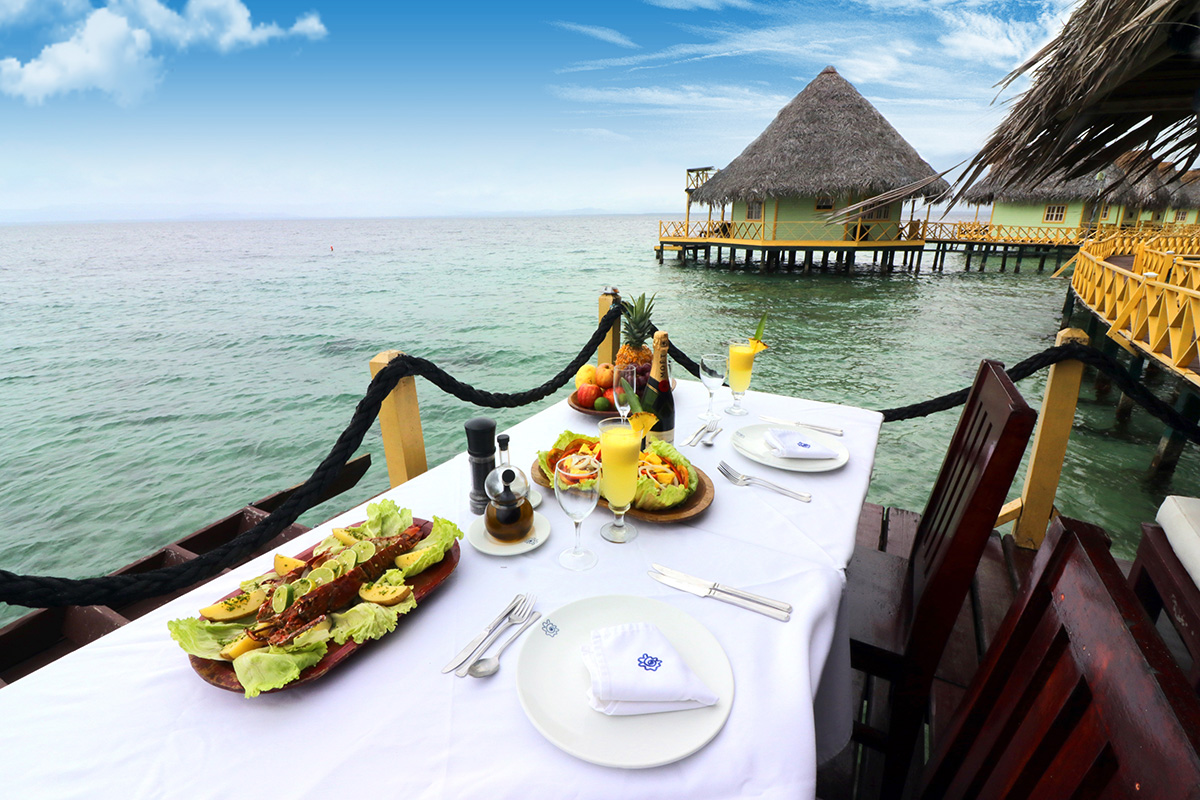 Punta Caracol Acqua Lodge is committed to sustainability, pairing ancient craftsmanship with modern advancements in eco-technology. Solar panels provide electricity, and gas cooling and a sewage purifying system are in use.
Pairs well with: Island hopping in Bocas del Toro and exploring the markets and canals of Panama City
Hôtel Palafitte in Switzerland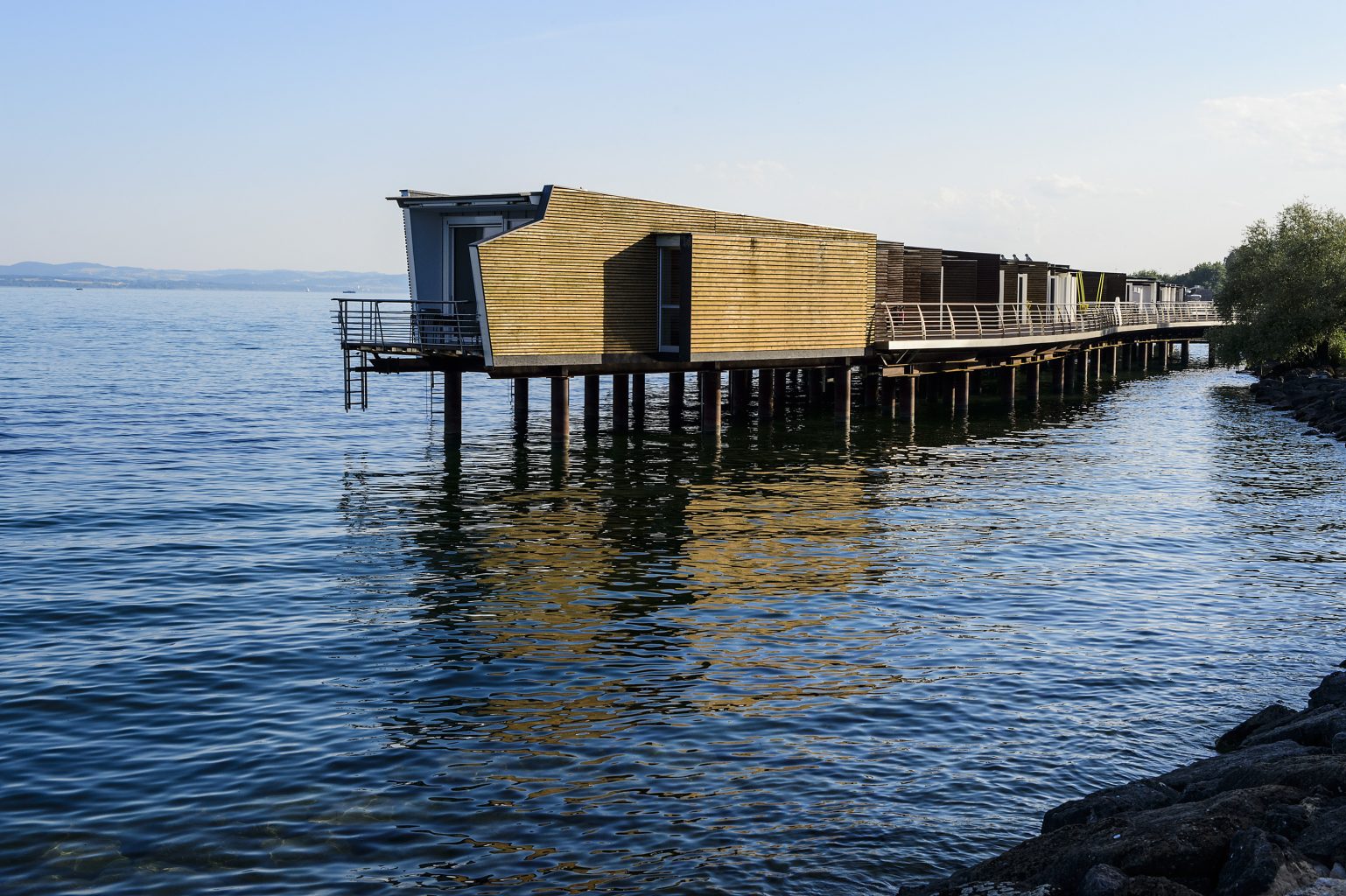 Yes, you read that correctly. You can stay at an overwater bungalow… in Switzerland! Of course, Switzerland being a landlocked country can't offer overwater bungalows on the ocean. But Lake Neuchâtel, Switzerland's largest lake, certainly won't disappoint.
Hôtel Palafitte was built in 2002 with the aim of creating an astonishing work of art that would catch the attention of international visitors. Mission accomplished! In addition to beauty, this hotel on stilts also honors its heritage – ancient Swiss homes were also built on stilts.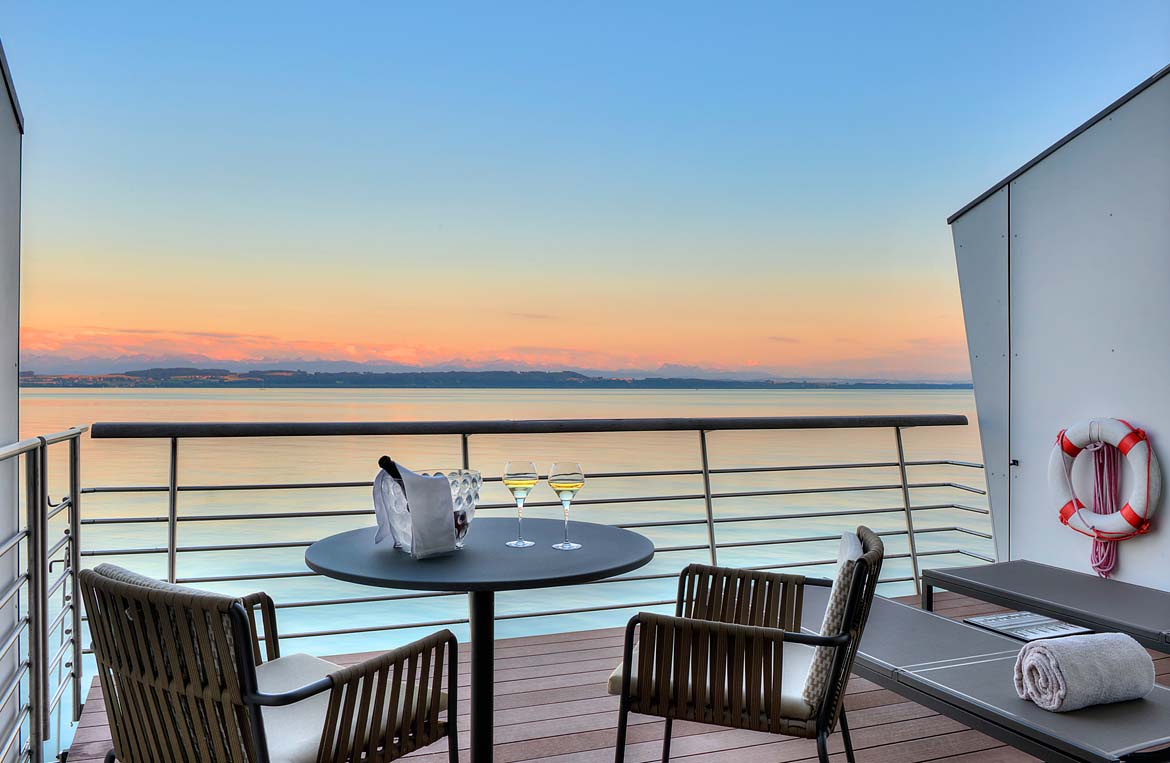 Stay at one of the overwater bungalows, dubbed Lake Pavilions, and the only 5-star rooms on stilts in all of Europe. Enjoy luxury amenities and modern design, direct access to the lake (which is warm enough for swimming in the summer) and a view of the water that is only interrupted by the Alps.
Pairs well with: A ski vacation from nearby Bern and time in the fairytale village of Annecy, France
Las Lagunas Boutique Hotel in Guatemala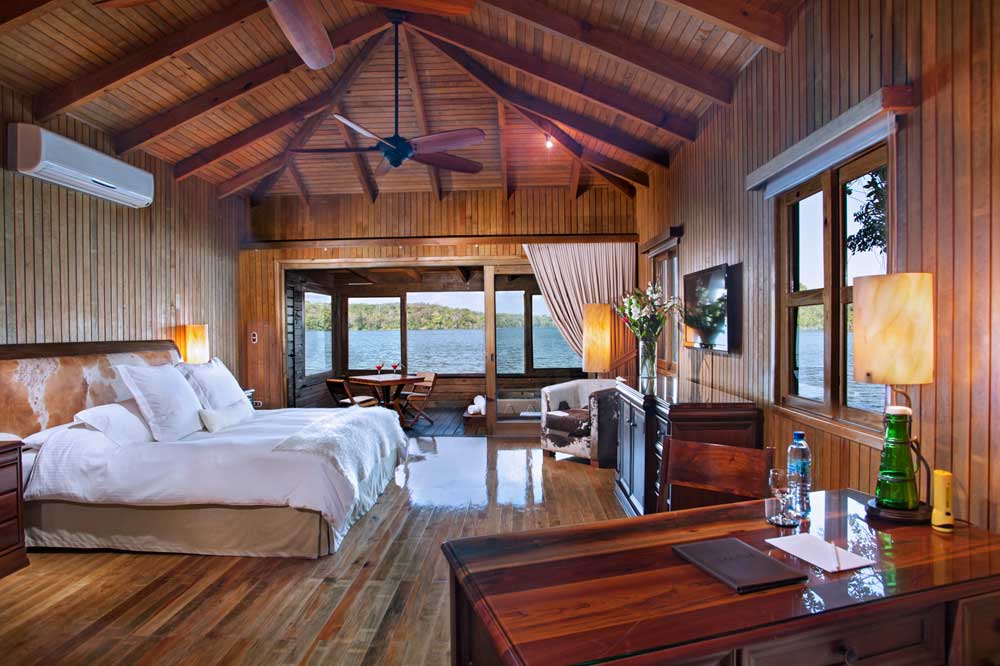 Luxury, nature and history – Las Lagunas Boutique Hotel has it all. Set in the heart of the Mayan World, you can explore nearby Ancient Mayan temples and ruins. On the grounds of the hotel, enjoy eco-activities, such as hiking and kayaking, in the private reserve that is also a breeding facility for native species of wildlife.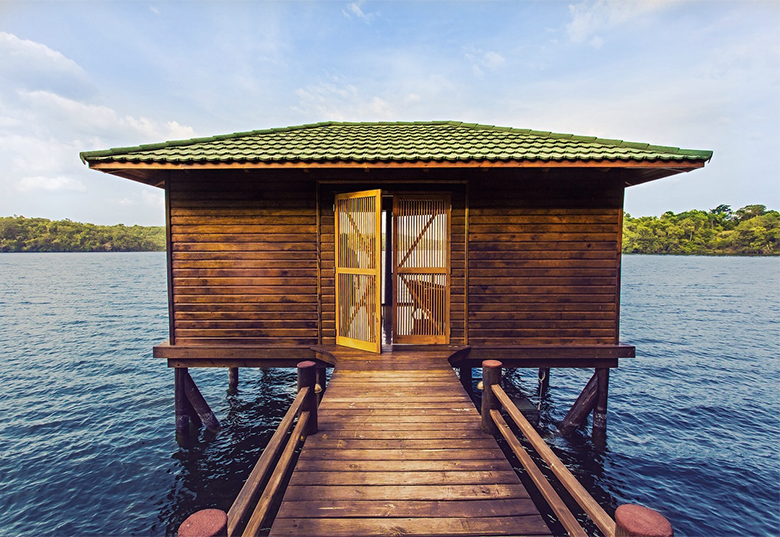 Staying in suites overlooking the Quexil Lagoon, you can watch sunrises and sunsets from your deck with Monkey Island in the distance. Enjoy a rainforest setting with luxury amenities from the comfort of your private jacuzzi. When you're ready to emerge from your suite, you can relax at the spa with a massage, go on a tour of the nature reserve or take a trip to nearby Mayan archaeological sites.
Pairs well with: Exploring wildlife (think jaguars and pumas) and the ocean in nearby Belize
Constance Prince Maurice in Mauritius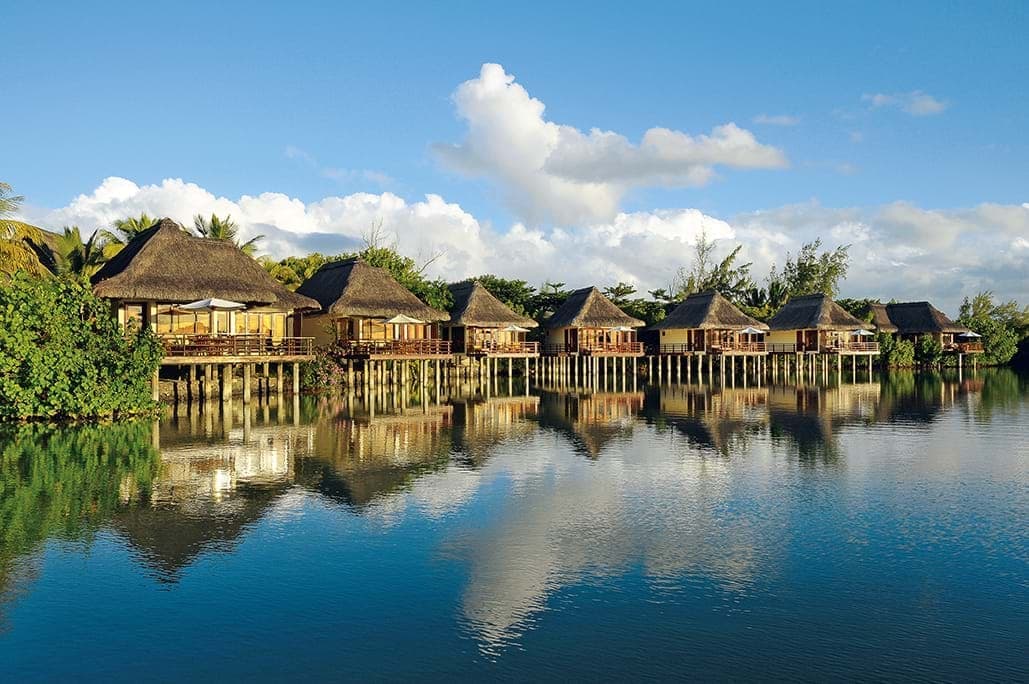 This overwater bungalow option in Mauritius, a small island in the Indian Ocean by Madagascar and off the coast of Eastern Africa, Constance Prince Maurice prides itself on luxury and architectural design in a lush tropical setting. The design was inspired by Feng Shui principles and promotes tranquility with an infinity pool overlooking the ocean.
To satisfy your overwater bungalow desires, book one of the Junior Suites on Stilts. These suites are built on the Barachois, coastal lagoon, that's home to unique fish varieties and beautiful views. Enjoy it all from the comfort of your private deck.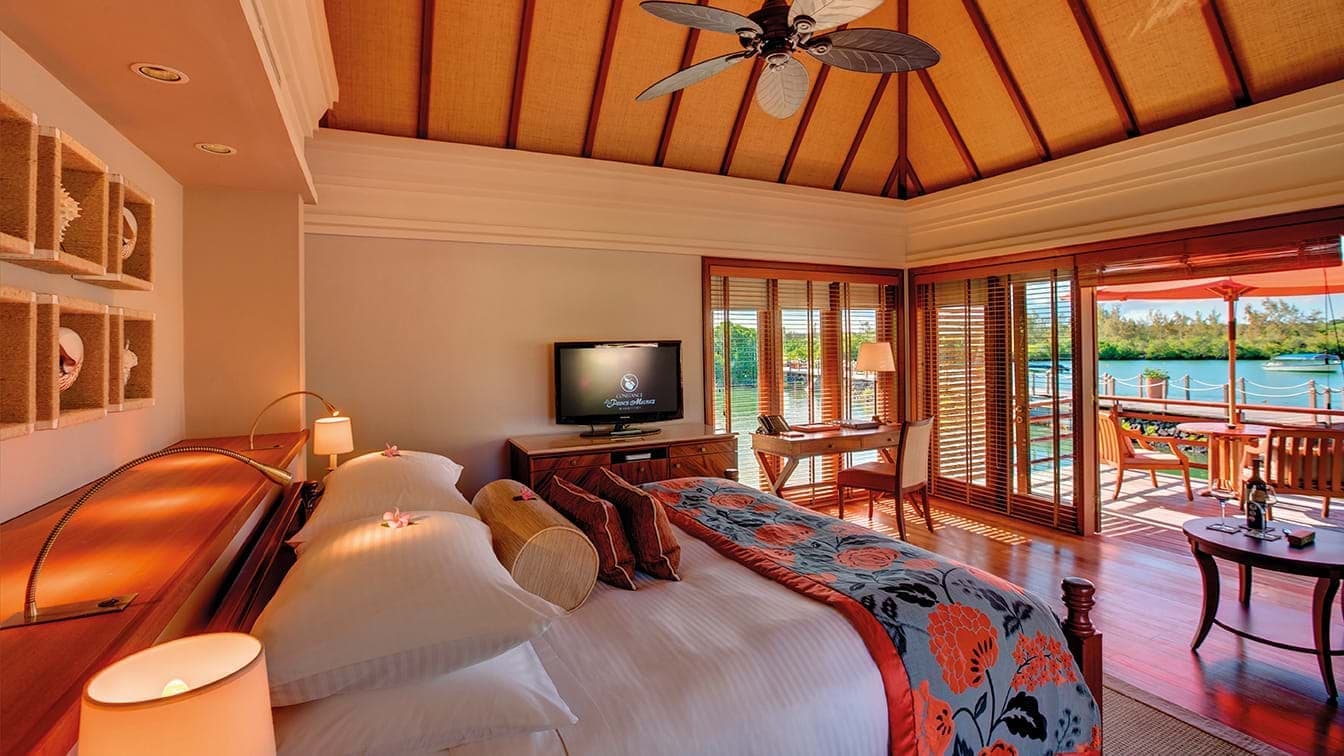 Outside of your suite, you'll find a number of delicious restaurants and bars to choose from. Constance Prince Maurice prides itself on its gastronomy, even hosting an annual culinary festival. There is also a spa, on-site shopping, golfing, scuba diving, and many other island and sea excursions to fill your time.
Pairs well with: Marveling at wildlife in nearby Madagascar (the only place where lemurs are naturally found) or a romantic city break strolling the streets of Paris (a common stopover destination on the way to/from Mauritius)
Anthony's Key Resort in Honduras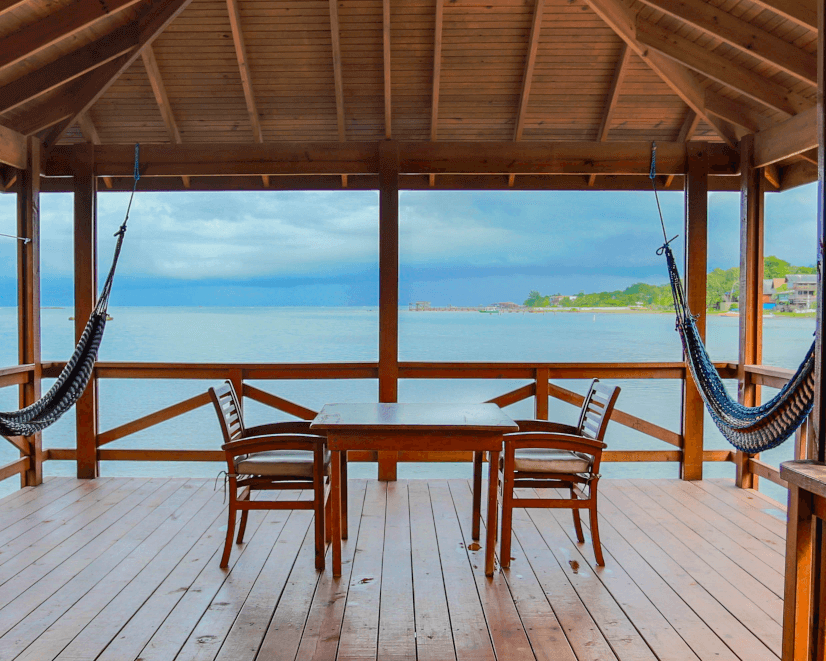 In Roatan, it's all about honoring nature and finding the perfect mix of adventure and tranquility. Which is exactly what you'll get at Anthony's Key Resort in Roatan, Honduras. As they say, "We don't do touristy. Nature builds the only high rises here." Anthony's Key Resort will help you get back to nature, while still enjoying relaxing and modern amenities.
At Anthony's Key, you won't find telephones or TVs but you will find deluxe overwater bungalows (or hillside hideaways if you prefer to get off the water and into the jungle). The Key Deluxe overwater bungalows feature Honduran hardwood and a private deck where you can relax in a hammock and take in the views. You'll arrive at your bungalow by boat, making the experience all the more remote and private.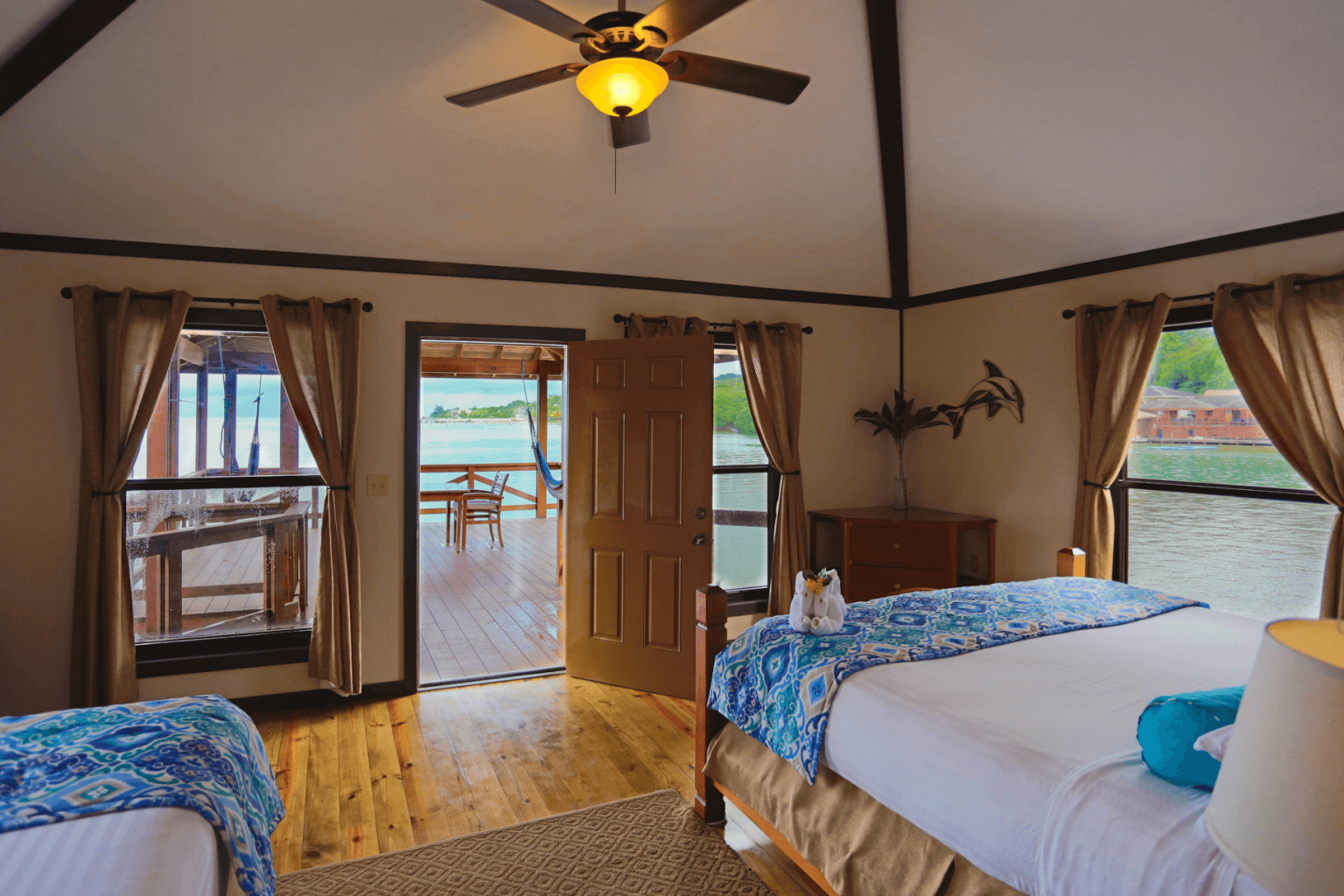 Outside of your bungalow, you'll find a full service spa and lots of outdoor adventures such as dolphin encounters and scuba diving experiences. Other excursions take you offsite to enjoy more of Roatan while you golf, horseback ride, snorkel or zipline through the rainforest.
Pairs well with: Climbing volcanoes and exploring colonial towns in El Salvador (a popular stopover destination to/from Roatan)
Bawah Reserve in Indonesia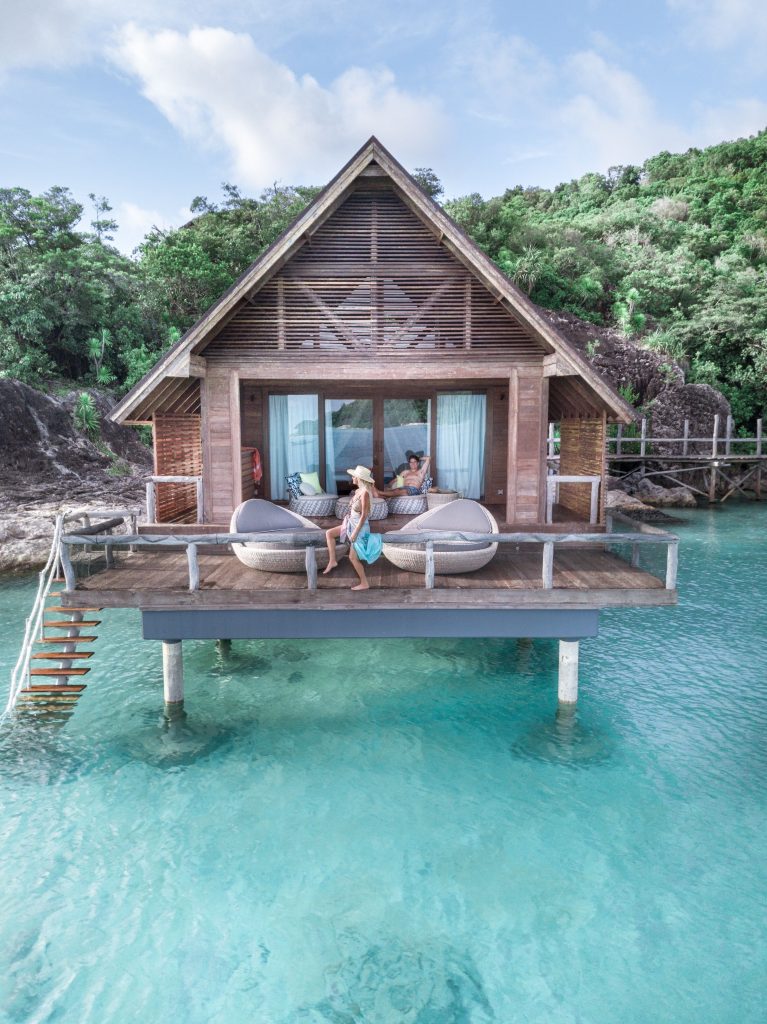 Bawah Reserve is located just northeast of Singapore in Indonesia's remote Anambas Archipelago. Bawah is pristine waters and all-inclusive luxury. In fact, it's the only retreat in Asia to include all spa treatments, guest experiences and transport via its new amphibious seaplane. From Singapore, you are met by a travel coordinator who escorts you via ferry and seaplane to the doorsteps of paradise, Bawah Reserve.
The overwater bungalow of your dreams awaits you at Bawah Reserve. Surrounded by turquoise waters, you can catch a sunset from your private veranda or step into the water directly from your bungalow. As they say, this is definitely one for the bucket list.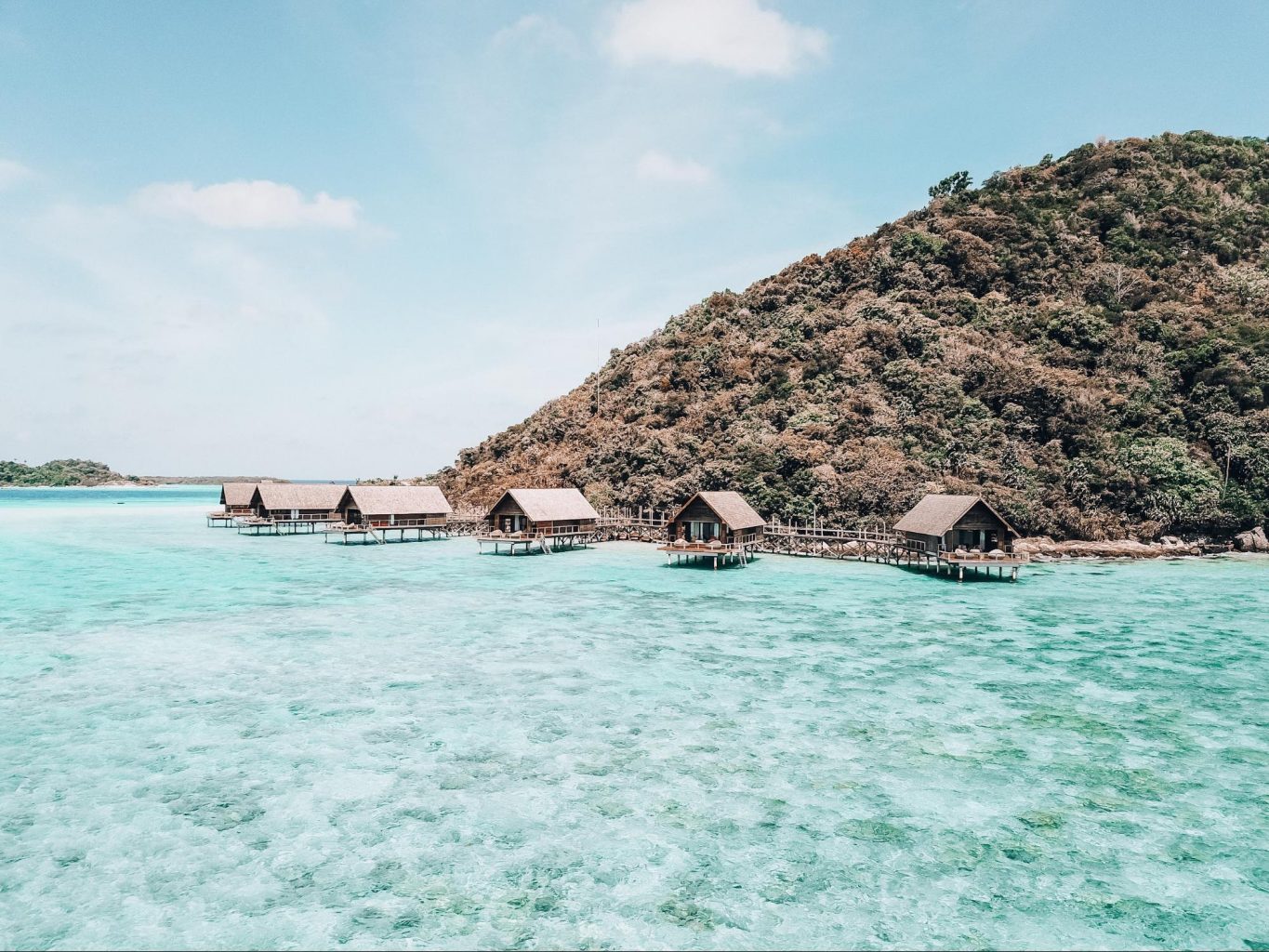 As Bawah Reserve is an all-inclusive resort, everything is included in the price of your stay – from snorkeling and forest treks to cooking classes and picnics on the beach. You can also enjoy spa services, scuba diving, paddle boarding and sailing.
Pairs well with: A delicious food-filled city break in Singapore
Song Saa Private Island in Cambodia
Song Saa Private Island is more accurately known as paradise island. It is located off the south of Cambodia, by the larger island of Koh Rong. Song Saa "offers luxury, serenity and a deep connection with the environment."
Song Saa prides itself on being truly Cambodian – using local materials built by local workers and artists to reflect Cambodian art and beauty. In a commitment to sustainability, many of the resort's furniture pieces are up-cycled. Discarded oil drums become lamps and salvaged wood from fishing boats is used as flooring.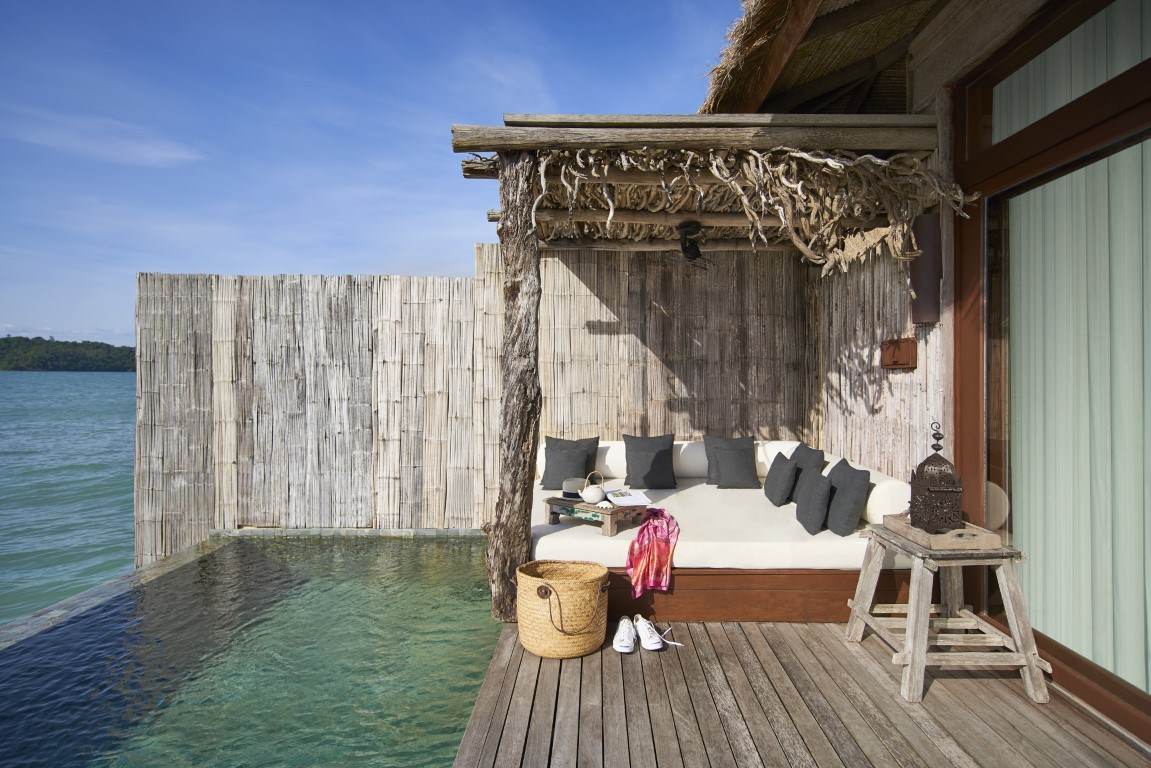 From your overwater bungalow, you can admire the Koh Rong coastline, take a dip in the pool or the ocean, and watch the action on the underwater reef through portholes. Emerge from your bungalow and enjoy spa services, snorkeling, kayaking, tours to nearby villages and islands, yoga, meditation, and Buddhist ceremonies.
Pairs well with: Exploring the ancient temples of Angkor Wat or adventures in Thailand with elephants, temples and great food
Pangkor Laut Resort in Malaysia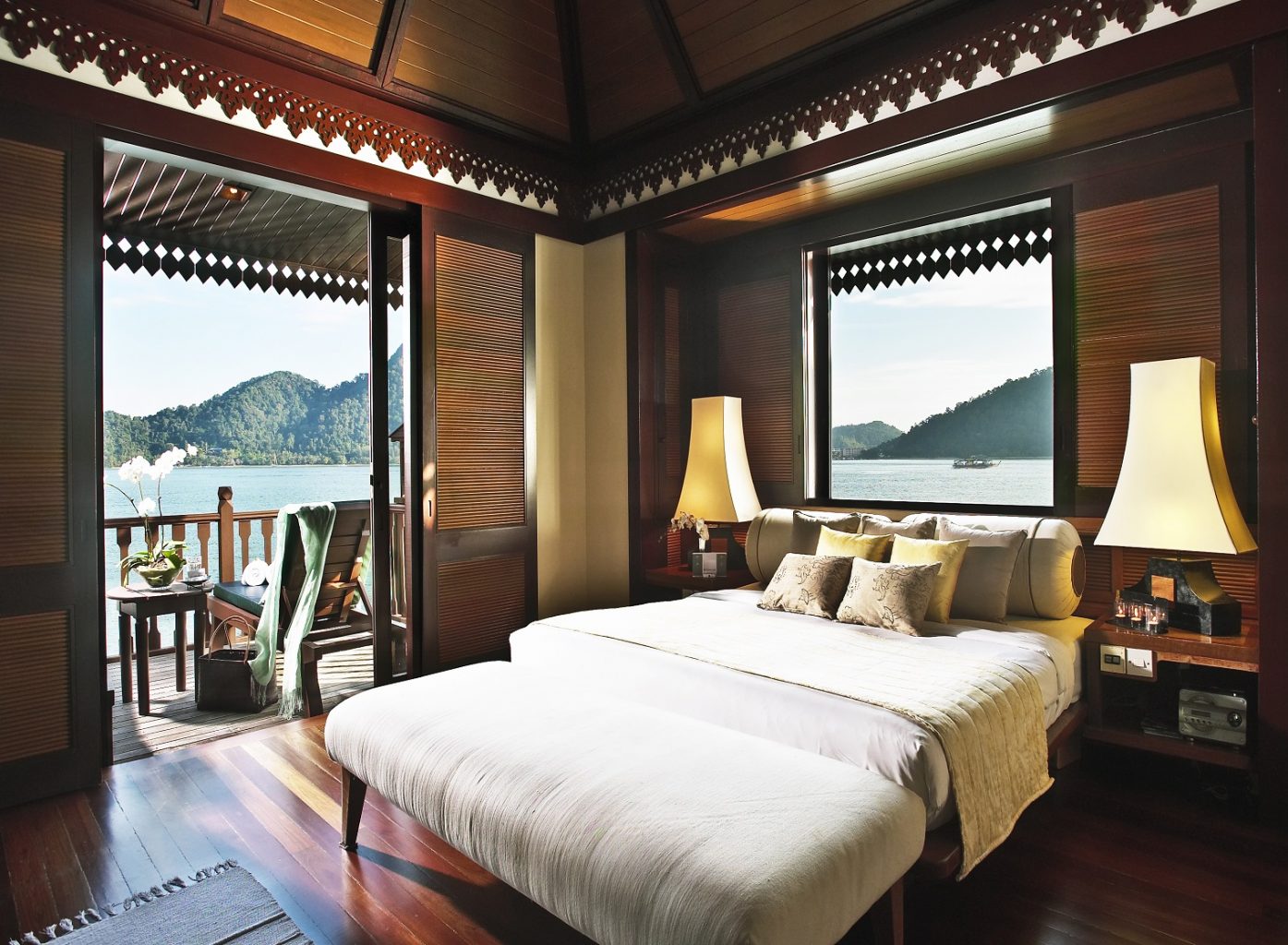 On a private island off the west coast of Malaysia, you'll find Pangkor Laut Resort. Nestled in the rainforest, Pangkor Laut Resort is home to white sandy beaches, emerald waters and lush greenery. Buildings blend into forests and wildlife co-exists with visitors. As the resort preaches, "Nature is respected here, almost revered and it rewards visitors in ways that simply need to be experienced."
Pangkor Laut offers accommodation in the style of villas in the gardens, on the hill and by the beach. But we're most interested in the Sea Villa – the overwater bungalow. On stilts over the sea and linked by wooden walkways, these villas feature luxury amenities, a private balcony, an oversized tub and a shower looking out over the sea.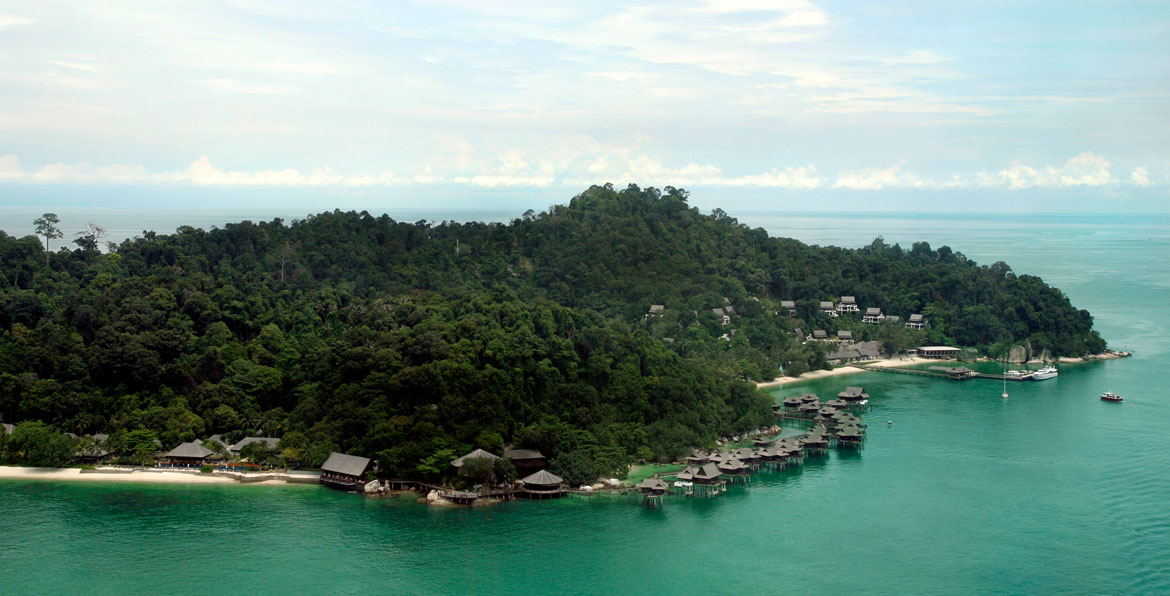 If you want to upgrade and trade the water for the hills, you can stay in the Pavarotti Suite, named for the singer who fell in love with Pangkor Laut Resort upon visiting.
Outside of your private bungalow, you can enjoy some of the many curated experiences that Pangkor Laut Resort has to offer. Learn cooking techniques and go ingredient shopping with the resort's chef, relax with a day at the spa, go out on excursions to nearby islands, enjoy a private cruise, or dine on the beach at Emerald Bay.
Pairs well with: Island hopping in Thailand or a city break in Singapore