4 reasons to honeymoon in Thailand
September 6, 2016 | by Irina | Posted in Asia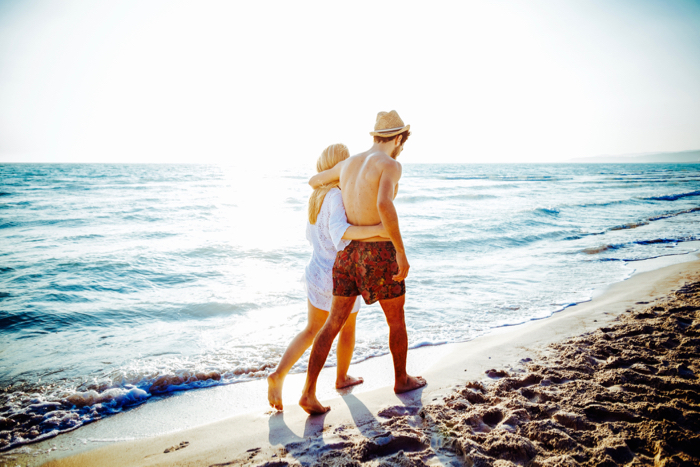 Thailand captivates visitors with its array of attractions, rich culture and history, natural wonders, pristine white beaches, fantastic cuisine and friendly locals. For these reasons and many more, the country is a favorite honeymoon destination for those who love the idea of fusing a tropical paradise with adventure and culture. At allé, we firmly believe the best kind of honeymoon is the kind that leaves you with tons of memories; and for that, there's no better destination than Thailand. Here are the top reasons to honeymoon in Thailand:
Islands? They've got plenty
There are hundreds of islands of all different shapes and sizes in Thailand. The more popular or larger ones are inhabited, while the others are uninhabited or can be visited by taking day trips from the larger islands. And though each island is beautiful and charming in its own way (so much so that picking one to visit can seem near impossible), our favorite island destination in Thailand is Koh Samui. You'll find that the island has a nice blend of services that make for a pleasant vacation, but still maintains a really authentically Thai, laid back vibe. Additionally, Koh Samui is perfectly located for you to explore many of the other islands in the Gulf of Thailand including Ko Pha-Ngan and Ko Tao. Aside from Koh Samui, the islands of Koh Samae San, Koh Chang, Koh Phi Phi, Koh Lipe, Koh Samet, and Koh Mak also make for great honeymoon destination possibilities.
Street markets for days
One of the greatest activities of any trip to Thailand is eating or shopping your way through the street markets.  Bangkok, the capital of Thailand, boasts a number of street markets and night markets where you can take a stroll, shop till you drop, and savor some exotic street food. Its most popular street markets include Pratu Nam Market, Chatuchak Market, Sampeng Lane Market, Pak Klong Talat Flower Market, and Klongsan Market. If you would rather enjoy eating and shopping at night, Bangkok has a number of night markets including Suan Lum Night Bazaar Ratchadaphisek, Patpong Night Market,  Silom Night Market, The New Rot Fai Market Ratchada, Khlong Lod Night Market, and Jatujak Green.
The charms of Chiang Mai
It's impossible not to fall in love with Chiang Mai, a lovely town in the north of the country. Though there are no beaches anywhere nearby, this is the perfect place to trek to tribal villages, visit about 300 hundred temples or Wats, get a traditional (incredible) Thai massage, enjoy a soak in one of its hot springs, take a motorbike joy ride on the famous Samoeng Loop, learn how to whip up Thai dishes in one of its 60 cooking schools, have a foot massage at one of its night markets, or enjoy the famous Khao Soi soup. Chiang Mai deserves at least two days, and we think it's best enjoyed after a few days on one of Thailand's islands.
Hidden Sangkhlaburi
One of the hidden gems of Thailand is the picturesque, unspoiled and idyllic village of Sangkhlaburi, one of the best places in Thailand to get away from it all. It has a number of attractions not found anywhere else in the country including the scenic Vajiralongkorn Lake where you can canoe to the Underwater Temple, refresh in Kra Teng Cheng Waterfall, visit the Wat Wang Wiwekaram and Chedi Phutthakhaya temples, be awed by Three Pagodas Pass which is right along the border of Burma,  and cross the Wooden Mon Bridge, the longest wooden bridge in Thailand. This village is where you will experience the real Thailand, away from the bustling and more popular areas of the country and it makes for a great antidote to Bangkok's bustling metropolis.
Travel IQ: Thailand honeymoon 
Best time to visit Thailand
Thailand has two seasons: the wet and dry. The dry season, the best time to visit the country, is from November to early April. These months are generally cooler, although a little rainfall is still expected.
How much will a honeymoon in Thailand cost
Thailand is a very cost effective- expect to find great accommodations for around $100-$150 a night- though much cheaper are also available, and of course, there are also luxury high end options as well. Food is very cheap; you can budget $20 per person per day. Activities like private guides, excursions are usually $50-100 per person per full day; though you can easily do everything without excursions or guides if you prefer. Usually, the honeymoons we plan to Thailand are about $4,000-8,000 for a week to two weeks' time, including all costs like long haul airfare from the US.
How long to stay in Thailand
Thailand deserves at least 7 days, especially if you're coming from far away- jet lag deserves a day of recovery! 10 days and you'll have more time to relax on a beach, 14 days and you'll really get to experience the side of Thailand most visitors don't get to see.
Choosing the best Thailand island
It's hard to go wrong! Check out our guide to the islands for a more in depth look. Our personal favorite is Koh Samui for its proximity to other awesome islands and its vibe. It's also the best island to visit if you happen to travel June-July; Phuket is risky this time of year because of rainy season.
If you need any help planning your honeymoon to Thailand or want to bounce around some ideas- you know where to find us!