13 Indonesian Islands to Visit After Bali
June 26, 2019 | by Riana | Posted in Asia, Places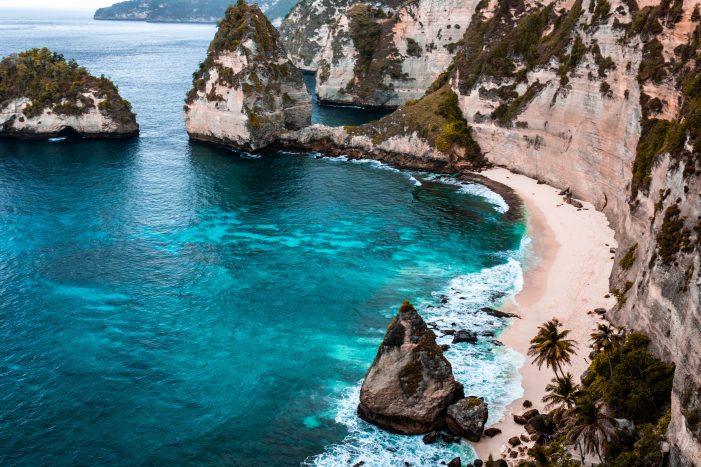 Like almost everyone who has seen photos on Instagram or has had a chance to set foot on the island themselves, we love Bali. What's not to love when you think of a place that has beautiful beaches, awesome nightlife, delicious food, gorgeous greenery, historic temples and so much more? It's hard not to fall in love with Bali.
Bali is awesome, there's no denying that. But there's so much more of Indonesia to discover.
If you're looking to elevate your trip to Bali, why not try one of these 13 Indonesian islands? These are the perfect places to visit after Bali. Head here after you've discovered the best of Bali's Ubud, Canggu and Seminyak regions. Or opt for one of these islands over Bali, to make your Indonesian trip that much more unique. With thousands of islands under Indonesia's name, you'll find what you're looking for – whether that's relaxing on the beach, discovering the history of the region or adventuring in nature and underwater.
Nusa Islands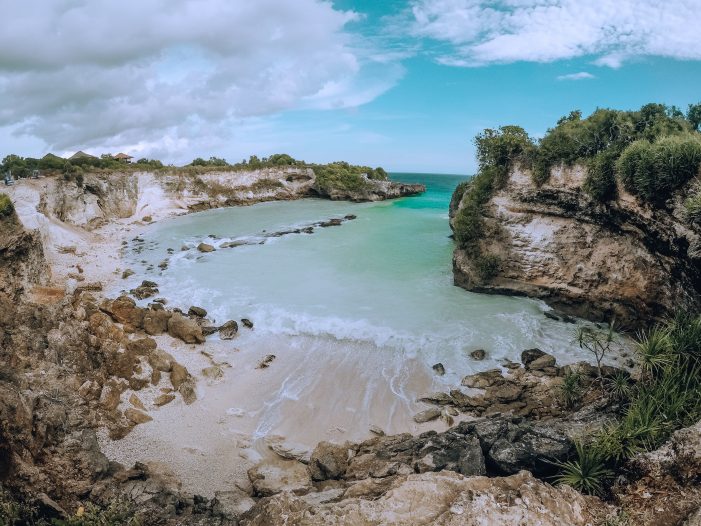 The Nusa Islands, comprised of Nusa Ceningan, Nusa Penida and Nusa Lembongan, are a set of islands just to the south of Bali, making them an easy add-on to your Bali trip, and easily reached by ferry from Bali.
The smallest of the three islands is Nusa Ceningan. It is joined to the other Nusa Islands by bridges and makes for a great day trip. Most of the locals who live on Ceningan are involved in seaweed farming, something you'll want to see for yourself while on the island. Hike up to Mahana Point where you can jump off the cliff (if you dare!) or sit back at the bar on the peak and enjoy the views. You'll also want to visit the Blue Lagoon, a rocky cove with bright turquoise water and the perfect place to watch the sunset.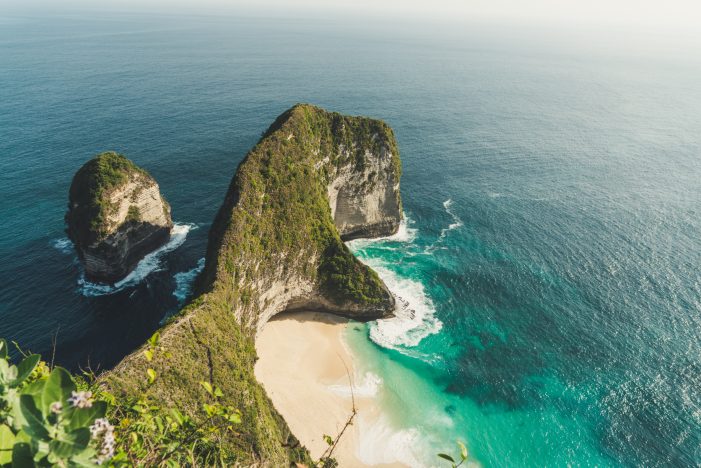 The largest of the three islands is Nusa Penida. If you're looking for beautiful beaches that are more secluded and less touristed than the ones you'll find in Bali, you've come to the right place. Head to Crystal Bay for white sand, clear water and great snorkeling. Or try out Kelingking Beach for more white sands and turquoise waters, as well as a steep cliff to guarantee seclusion. Visit the limestone caves of Goa Giri Putri or watch for local wildlife in Tembeling Forest.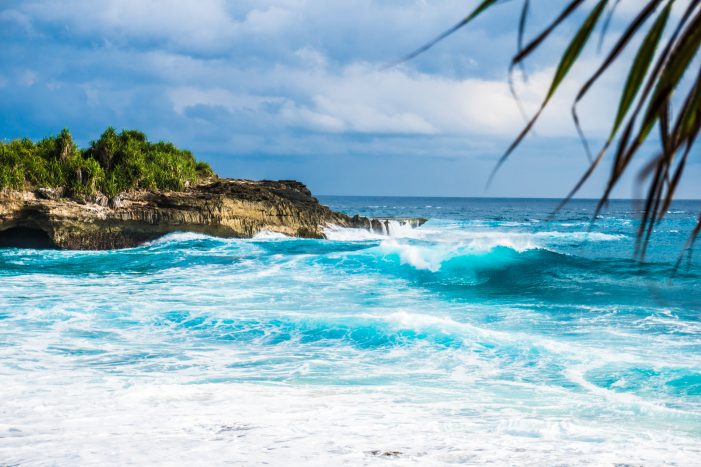 Last but not least is Nusa Lembongan. Like its sister islands, Lembongan is no stranger to breathtaking scenery. On this island, cars aren't allowed, which guarantees a slower pace for a relaxing vacation. Start your time here with a visit to Jungut Batu, a popular beach for surfing during the day and seaweed farming at dusk. For more seclusion, try Devil's Tear in the south or Dream Beach with soft sand and palm trees. If you want to explore more, you can rent a stand up paddle board at places like Song Lambung Beach or rent a scooter to explore the island by land. In addition to beaches, you can also visit Nusa Lembongan's seaweed farms, mangrove forests and Hindu Puncak Sari Temple.
Gili Islands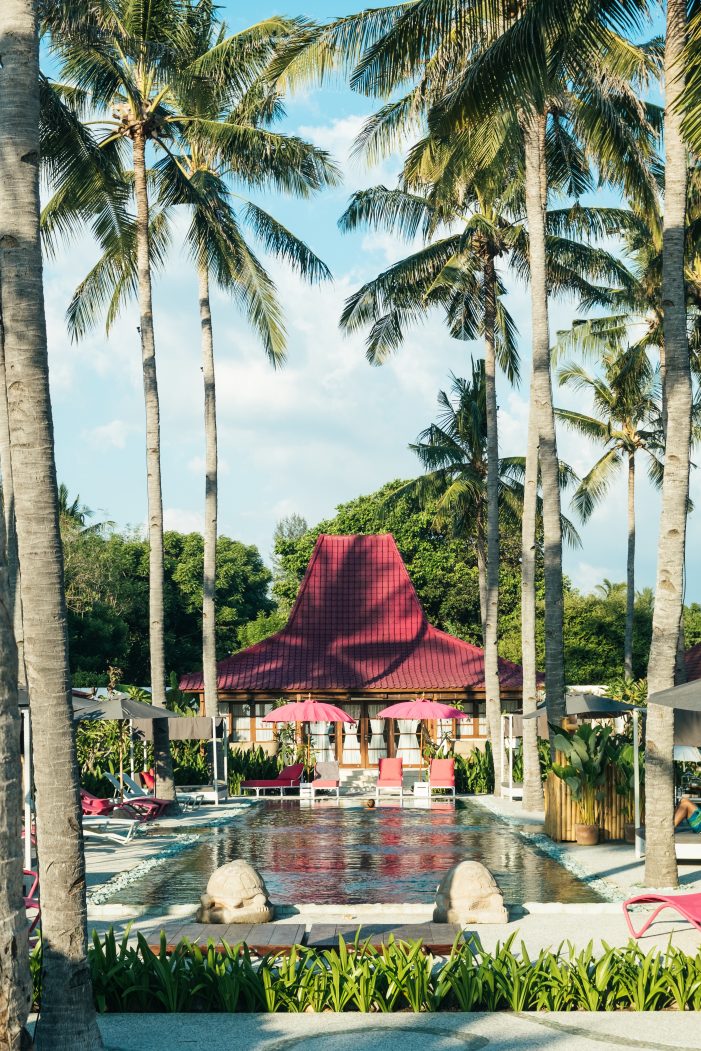 Another trio of islands, the Gili Islands (Gili Air, Gili Meno and Gili Trawangan), are a popular addition to a Bali vacation for those seeking even more beautiful beaches. If you were impressed by what you saw in Bali or on the Nusa Islands, just you wait.
If you really want to escape into nature, head to Gili Air. This island is best known for its relaxed vibe and plethora of water sports available. Spend your days surfing, snorkeling and scuba diving while you explore the coral reefs and coconut groves. Enjoy fresh seafood as you kick back after a day on the water.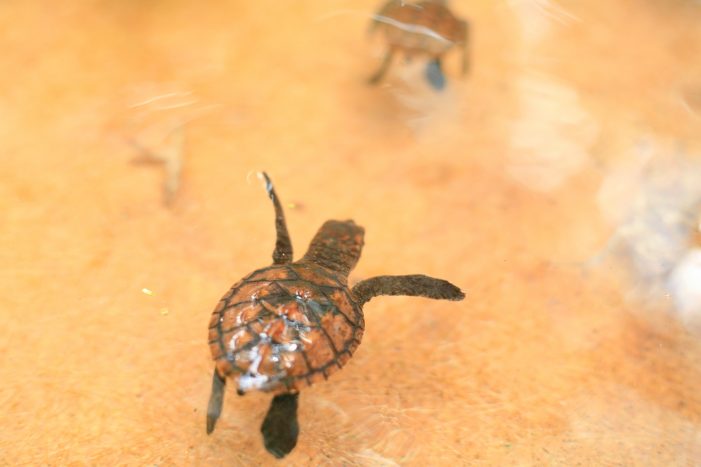 Gili Meno is most popular amongst honeymooners and animal lovers. Enjoy a romantic stroll on postcard-perfect beaches followed by cocktails at sunset. Visit the birds at the Taman Burung Aviary or watch baby sea turtles safely make it to the water at the Gili Meno Turtle Sanctuary. Of course, you can also spend some time snorkeling, scuba diving and enjoying beach life.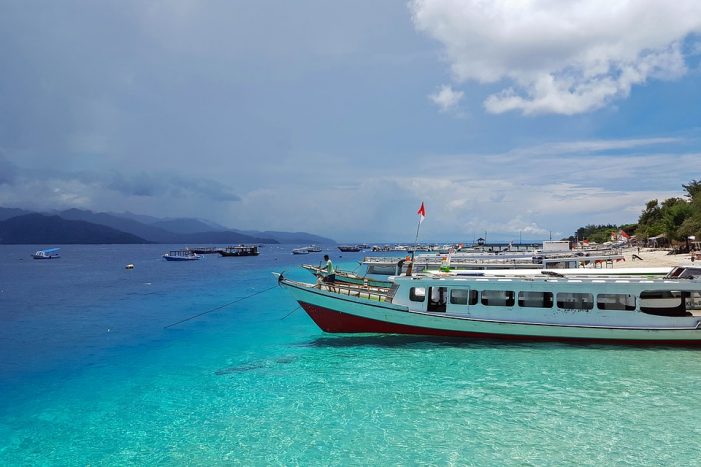 Finally, we have Gili Trawangan (or Gili T). This is the place to be if you're in the mood for some nightlife. It's the largest and most popular of the Gili Islands, so there's always something happening that you can join in on. Spend your days biking, paddle boarding, scuba diving, snorkeling, going to yoga classes or hopping on a boat tour. At night, hit one of the many beach bars or clubs that keep the party going until dawn. Of course, when you need a break from the action, you can also opt to spend your days relaxing on the beach or heading inland to check out local life.
Komodo & Flores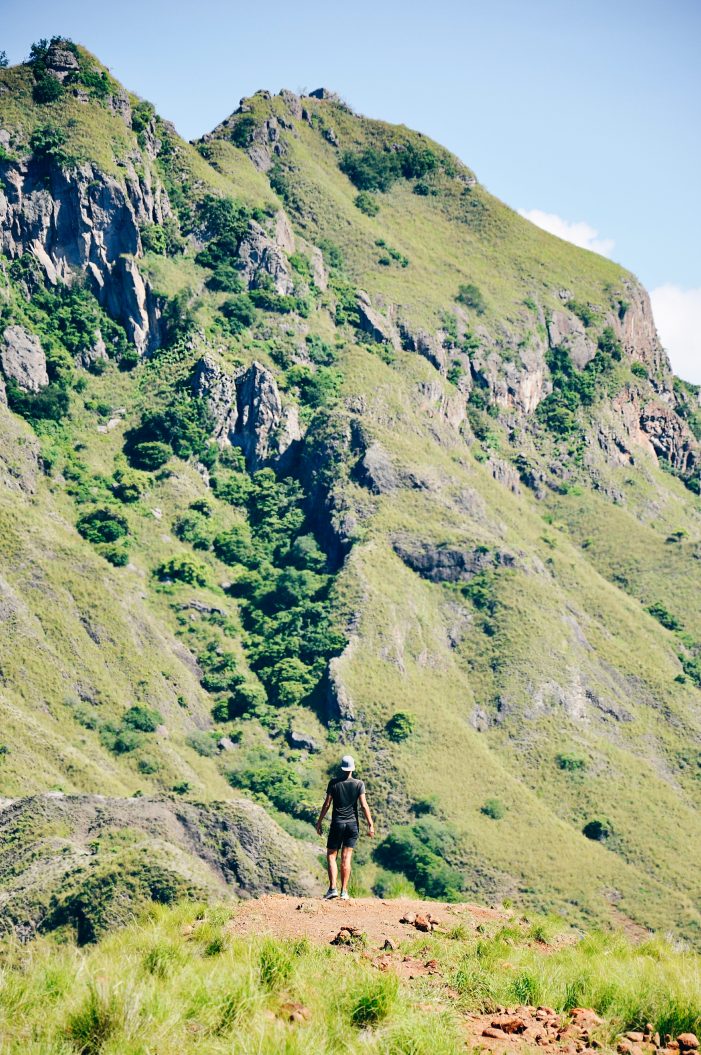 Flores is off the road most travelled in Indonesia, to the east of Bali and near Komodo Island. It's one of the few places besides Komodo Island where komodo dragons can be found. It's most well known for the chain of volcanoes that run the length of the island and for being a launching pad to the mystical island of Komodo.
If you're looking for beautiful scenery out in nature, Flores and Komodo are well worth a visit. Here you'll find pristine beaches and exceptional diving in the waters between the two islands. Flores is also home to waterfalls and exotic marine life, like Mount Kelimutu and its colorful crater lakes and the breathtaking Cinca Rami waterfall.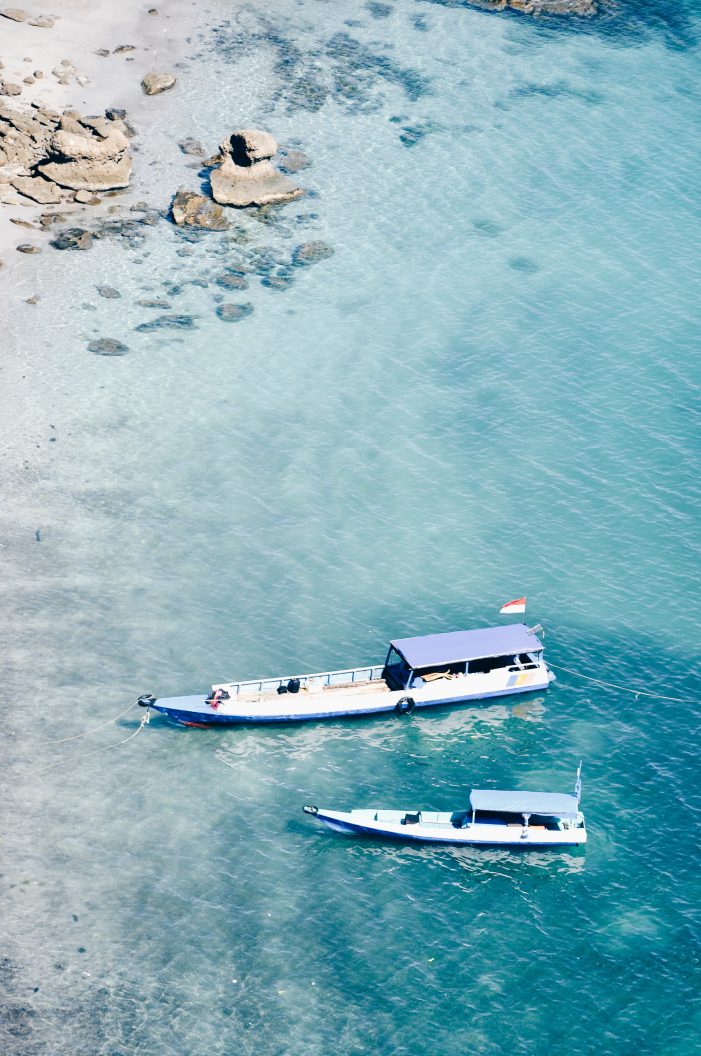 From Flores, you can access Komodo Island, to the west of Bali. As you probably figured, this island is home to the world's largest lizard, the Komodo dragon. Most of the island is protected under Komodo National Park, where 5000 Komodo dragons enjoy their native home in peace.
Because the area is protected, you won't be able to sleep on Komodo Island. However, you can sleep on one of the nearby islands or sleep on board a boat just off the coast of the island. The boat accommodations run the gamut from shabby chic to ultimate luxury.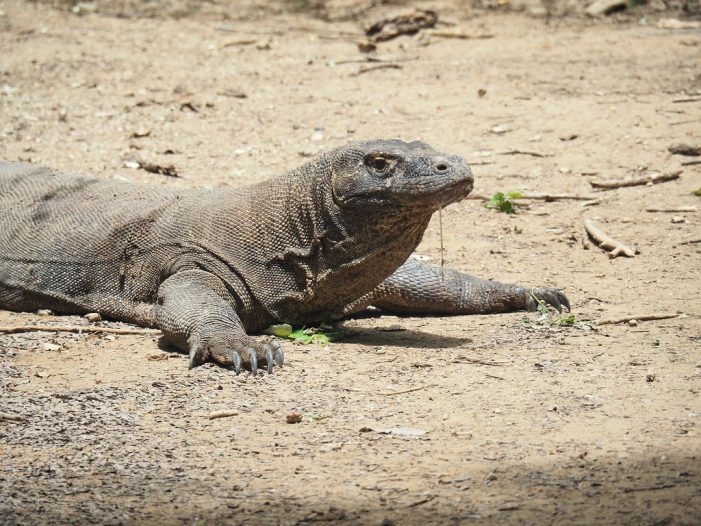 Of course, the big draw of a visit to Komodo Island is the namesake reptile. But there's more to do on Komodo than just see the dragons. This island is home to pink sand beaches, volcanic slopes and stunning viewpoints. It's also one of the best places for snorkeling and scuba diving, with sharks and manta rays inhabiting the reefs off Komodo's coast.
Lombok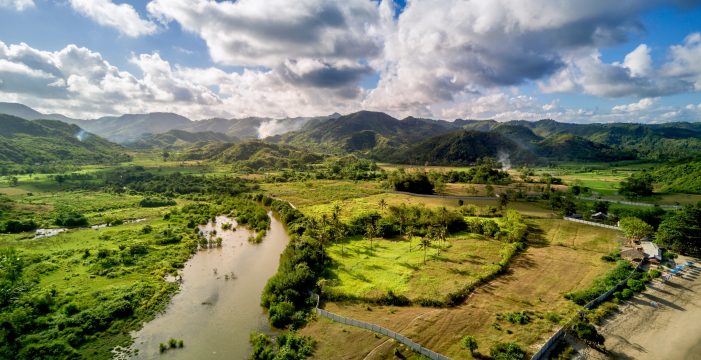 Lombok lies to the east of Bali and is being dubbed the "new Bali" by those in the know. In fact, a new international airport has helped visitors to Indonesia discover this once-forgotten island paradise. As a larger island, Lombok has something for everyone.
Lombok was first known as a surfer's paradise with surfers still flocking to Kuta. Note that there's also a Kuta in Bali, but whereas Bali's Kuta is loud and filled with nightclubs, Lombok's Kuta is relaxed and perfect for riding the waves. Head to Lombok's south coast for more white sandy beaches and impressive coastlines, without the hassle of crowds.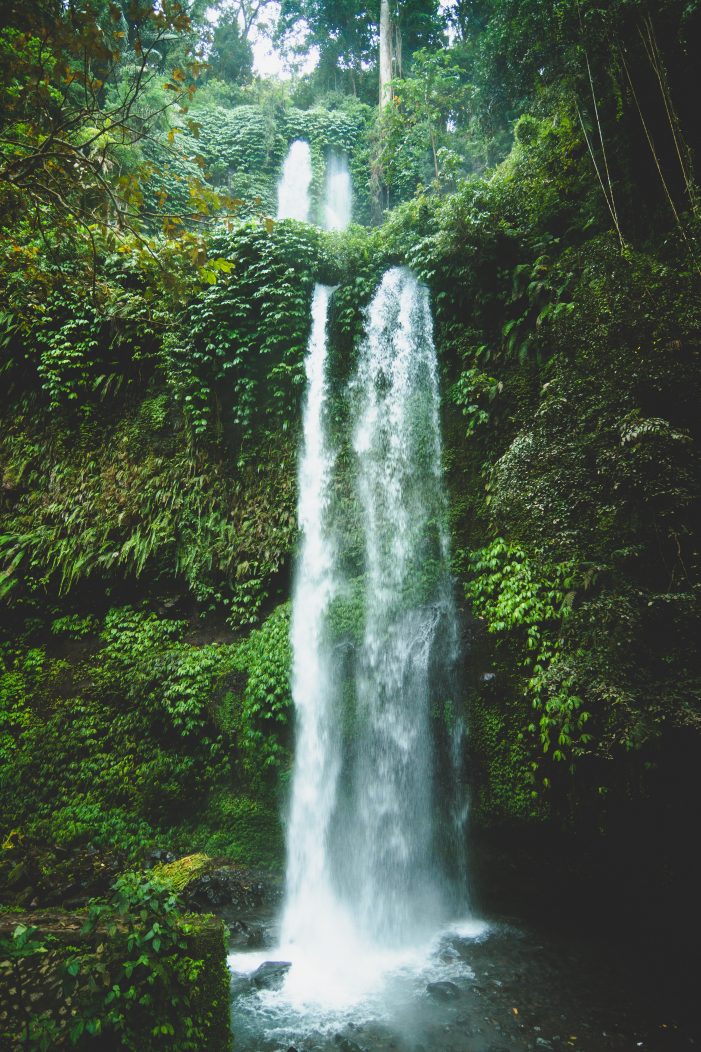 For a deeper dive into nature, head to North Lombok and climb Mount Rinjani, Indonesia's highest mountain and volcano. You'll also be able to admire waterfalls and quieter beach towns in the area. If you're looking for something more lively and urban, head to Mataram for a taste of city life. Here you can visit Mayura Garden, an 18th Century palace, and enjoy delicious street food on Jalan Udayana.
Moyo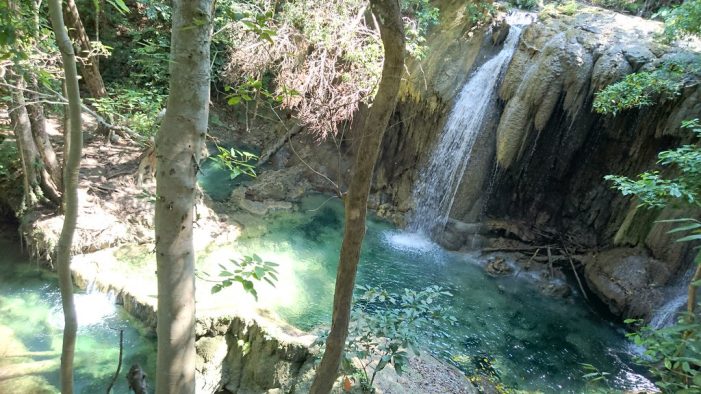 170 miles from Bali is Moyo Island. This remote island is the place to go if you're looking to truly escape. And if you're looking for something luxurious. A luxury escape? Sounds like a perfect vacation to us!
Moyo Island Hunting Park covers a large part of the island and is a great place to spot wildlife, like in their deer sanctuary. Of course, like most of Indonesia, Moyo Island is also a wonderful spot to enjoy under the water. There is great scuba diving and snorkeling, thanks to marine conservation in effect along the coast. And because there are only a few resorts on the island, you won't be fighting off crowds of other travellers.
Bukit Lawang
For a completely different Indonesian experience, check out Bukit Lawang. If you want to escape into the jungle, this is the place for you. This inland jungle town lies in North Sumatra, to the north of Bali.
When you arrive, you'll journey into Gunung Leuser National Park, a UNESCO World Heritage Site, on a guided jungle experience. Here you will hike up hills, play on rope swings, go rafting, sip jungle whisky, explore the bat cave, enjoy a BBQ on the river and sing songs by the fire. You should also keep your eyes peeled for orangutans. Bukit Lawang is home to the Sumatran orangutan (or Pongo abelii), cousin of the Borneo orangutan, and the only great ape that is exclusively found in Asia. You may also encounter elephants, tigers, monkeys, rhinos and many types of birds and reptiles. From here, you can also journey onto Lake Toba, the biggest volcanic lake in the world.
Sulawesi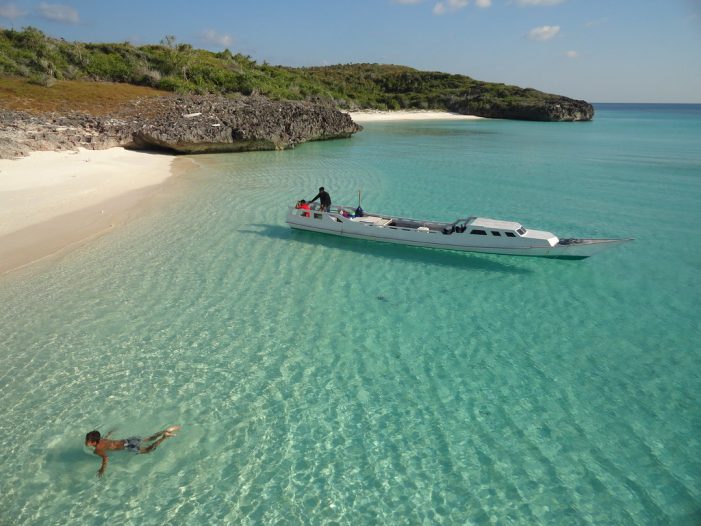 If it's volcanoes you're after, Sulawesi should be calling your name. The island, to the north of Bali, is filled with volcanoes and crater lakes. Start your time on Sulawesi with a visit to Malino to breathe in the fresh mountain air, view rice fields, watch tea farming, and get lost in the passion fruit orchards and pine forests. Be sure to check out the Takapala Waterfall and the Ballalompoa Museum, if you're interested in the history of the region dating back to the 1300s.
Trek through Toraja Land and see locals working among the rice fields and bamboo forests. For more history and culture, visit Fort Rotterdam, a traditional fish market, and Somba Opu Street, where you'll find gold shops and sights of the Buginese sailing boats. Get back to nature with a trek up to Batutumonga on Sesean Mountain. At almost 4300 feet above sea level, the views from here are spectacular.
Thousand Islands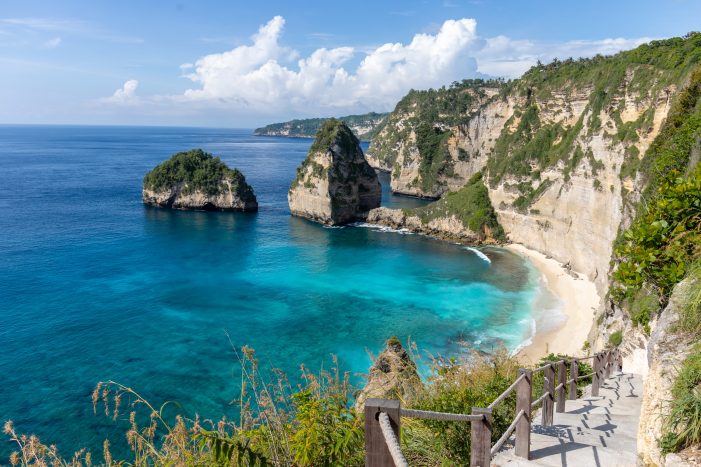 So a "thousand" might be a bit of an exaggeration – there are only 110 – 342 islands in this group north of Jakarta on Java and stretching 28 miles into the Java Sea (the exact number is debated). But it's no exaggeration to say these islands, officially known as Kepulauan Seribu, are paradise. Think pristine sandy beaches, clear turquoise waters and swaying palm trees.
Of the hundreds of islands, only 13 are fully developed and only 11 are designated as island resorts. By booking a package at one of the island resorts, you'll also gain access to the other islands, best explored by boat. Head to Pulau Bidadari for sunset or sunrise, after the day-trippers have left and when you can enjoy watching the skyline of Jakarta from the beach. Walk the romantic bridge between Tidung Besar and Tidung Kecil. Watch as endangered sea turtles hatch from the protected conservation areas on the islands. And, of course, feast on as much fresh seafood as possible!
Bonus: Somewhere outside of Indonesia?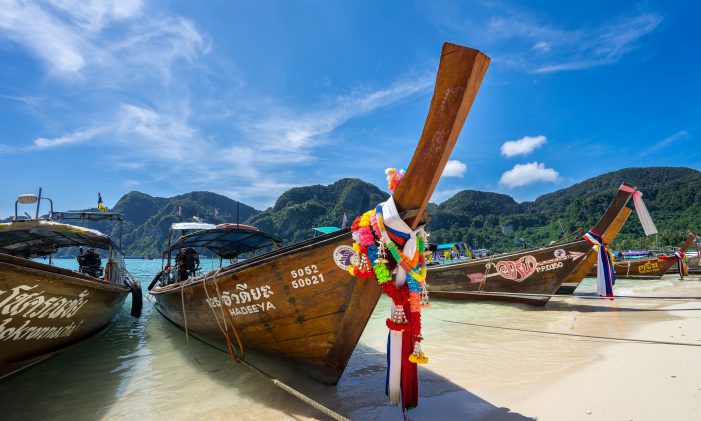 Of course, you don't have to stick to Indonesian islands if you're looking to combine your trip to Bali with another island. There are lots of other options in Southeast Asia that would be perfect no matter what you're looking for.
If you want to recreate Crazy Rich Asians, eat delicious food from hawker stalls, and enjoy luxurious rooftop bars, head to Singapore. For more off the beaten path islands and beaches, discover the hidden gems of the Philippines. For temple hopping, nothing beats the temples of Angkor Wat in Cambodia. And for the best street food, temples, wildlife and beaches, you'll be spoilt for choice between Thailand and Vietnam. All of these other Asian destinations are often just a short flight from Bali, and may even be a great stopover on your way home.
Where do you want to visit after Bali? Let us know which island is calling your name! Pin it for later: