Happy birthday to us: the story of how allé got started
September 26, 2017 | by Irina | Posted in Irina's travels, Travel IQ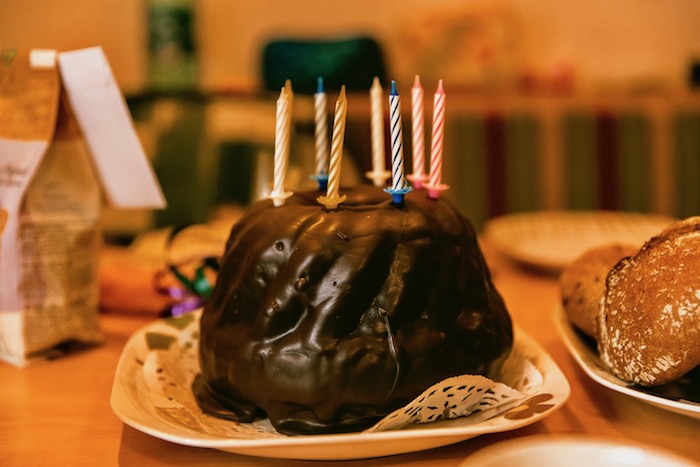 Right around this time of year, we at allé celebrate our birthday. Though I'm never too sure when to count from- from the time I had an inkling of this idea? From the time the website (secretly) went live? Or from the time we got our first client?
I suppose it doesn't really matter, but in true milestone celebration fashion, I thought it'd be fun to recount the story of how it all started, this whole allé travel planning thing that we do.
Once upon a time
For those of you who don't know, I was born in a land far far away, in Ukraine, the first born child of two eternal optimists who in 1993 packed up 2 kids, all $100 (yes, really) to their name and moved to the US. I was 7 years old at the time.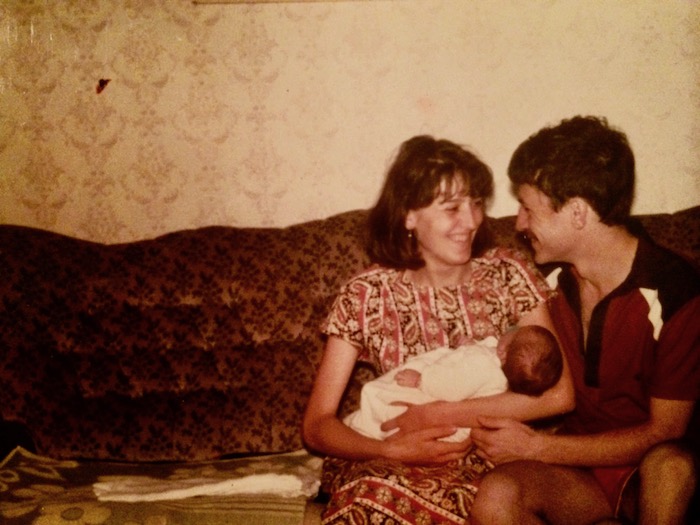 Fast forward a few years and my childhood was, in many ways an unremarkable, middle American, middle class childhood. We weren't rich, but we lived incredibly comfortably and I had everything I wanted, including a car, a college education and the comfort of knowing that I could always knock on Mom and Dad's door for help- morally, financially or both.
What was remarkable about my childhood was the travels we went on. My Dad, having grown up in the Soviet Union and loathing every moment of it, reveled in the newfound freedom of being able to travel far and wide. He was a real savant of everything international- particularly food; we ate and critiqued "smelly" French cheeses as a family and were expected to know how to use chopsticks to eat our ramen before most kids know how to use a fork and knife. From as far back as I could remember, I was instilled with a deep sense of wonder and awe for our big beautiful world.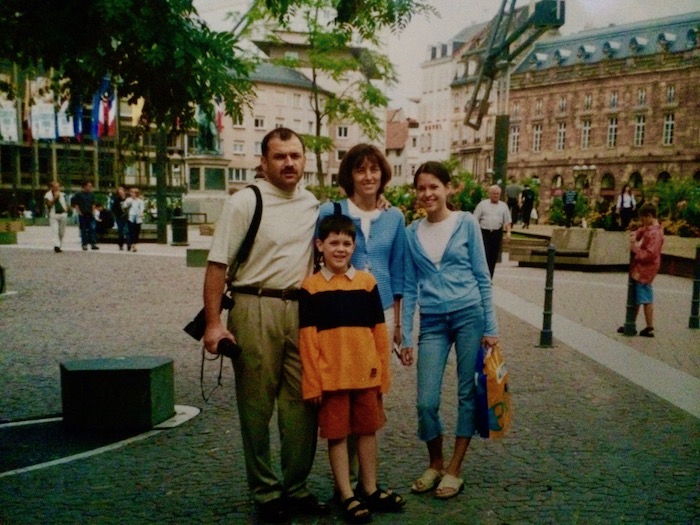 When we would travel as a family, Dad would go all out. He would research and prepare for about a year in advance. He'd get every.single.book on our destination from the library. Travel books, history books, you name it. He'd sketch out our days in his notebooks, planning every moment, and two backups for each moment, just in case.
As kids, I know we didn't appreciate or fully understand this, and I remember thinking "Why can't we just vacation on cruises like other families". I was really convincing as a teenager, and so once we even went on a family trip to the Dominican Republic, to an all-inclusive resort. All four of us practically died of boredom.
"Did you come here to sleep?!"
When I was in college, studying and living in Lyon, France, my family came out to visit me and do a bit of a road trip. Leading up to the trip, Mom called me and told me "Dad and I talked about it, and we decided we're really going to take it slow on this trip, he's not planning too much, and we'll sleep-in in the mornings and relax. You know, enjoy"
When they arrived, I was quickly reminded that Dad's version of relaxing was sleeping- in till 7 AM. We were in the French Riviera for God's sake, and he was incorrigible, telling us (at 7.10 AM) that he had already been for a walk, picked up coffee, and explored, and he was sick of waiting for us to wake up. "Did you come here to sleep!? You can sleep at home", he yelled.
Our French road trip ended in Paris, and though I had been to Paris many, many times before, it was different with Dad. True to his style, he was so incredibly prepared- with printed out information on our stops for each day, scanned from various books and cut and pasted into an easy-to-use, day-by-day guide.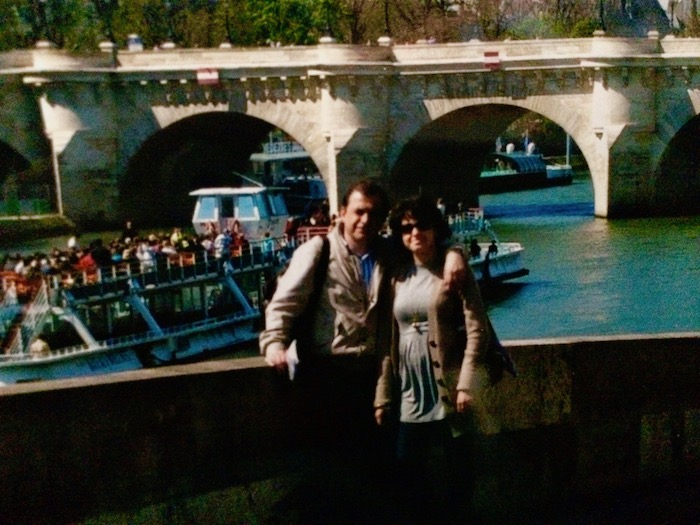 With Dad, I saw a completely different side of the city, a side I didn't know existed. We hung out in a small square with only locals, and drank coffee at the same cafe Hemingway adored, one that still manages to fly under the radar. That trip was many, many years ago, but it has earned its spot in our shared family memories.
Later on, Dad's big project became traveling to Japan- and that took him nearly 2 full years of preparation. We would make fun of him as he would lay on his stomach in the living room, trusted notebook in hand, scribbling. When asked what he was doing, he would tell us he was optimizing his days in Japan. I kid you not, he was re-arranging things minute by minute to make the best use of his time there.
Life and sh*t happens
Time went on. Dad went to Japan for 2 weeks and loved it; he wanted to go back eventually, to see more, to taste more of the food, meet more of the people, spend a few nights at a temple. At the time, I was living and working in Europe and zig zagging the world for work and play.
Then life happened, as it happens to do from time to time, and Dad was diagnosed with a rare form of brain cancer (Glioblastoma, made famous by Robert Kennedy and now John McCain). We were told he had 15 months, at most. The most heartbreaking thing I've ever seen was my Dad's tears as I sat with him, cancelling his flights and hotels for his upcoming trip to Japan (it would have been his second). The doctor had said a trip like that wasn't wise a month after brain surgery.
We took one final big family trip together after his diagnosis- Mom, Dad and Robert (my brother) came to visit me in Europe, to see my work there. Together, we traveled to Prague, Budapest, Vienna and Innsbruck. We moved a little slower than usual, but Dad was still overly prepared, like usual, with his clear folders and pasted together day-by-day guides.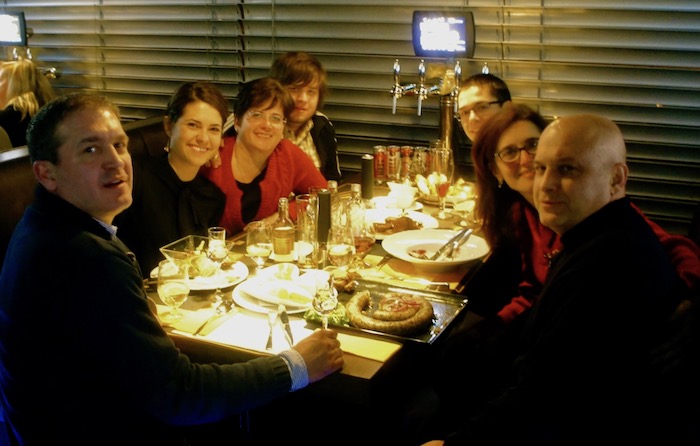 Brain cancer is a beast, and ultimately, it took Dad's life. I was back in the US by then, chasing other dreams, trying to be helpful to Mom. Robert was in Singapore, following Dad's advice, chasing his own wanderlust and discovering his place in the world.
A year later, on the heels of Dad's would-have-been 52nd birthday, we honored him in the best way we knew how, we took a trip to Japan ourselves, and retraced his steps to the best of our ability. We went to the meditation class he had picked out in Kyoto, we ate sushi breakfast like he loved to do in Tokyo and we stayed at the Onsen he had hand-picked (after hours upon hours of research, I'm sure) in Takayama. It was the most therapeutic thing we could have done to celebrate his life and to mourn his passing.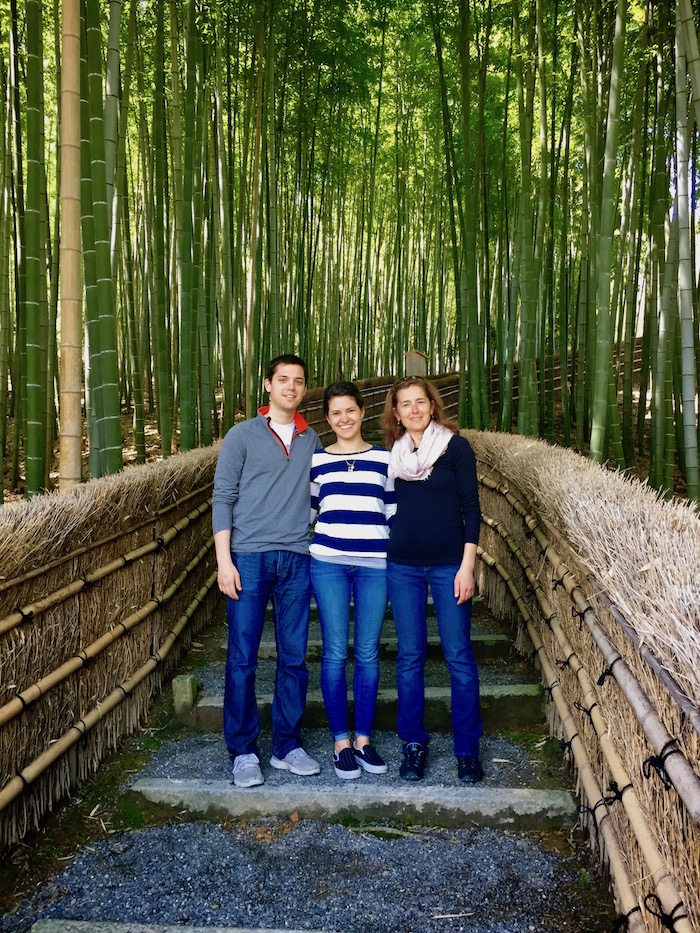 Travel (plan) like Dad
A few years later, my now husband, Shai, and I took an incredible trip to the Yucatan Peninsula in Mexico. It was spurred by pictures I had seen on a Chef friend's Instagram, but because Shai and I are both crazy adventurers, we rented a car and drove far and wide, to remote bright blue lakes, caves and even Mayan ruins deep in the jungle, where there were no hotels to choose from within 100 miles and no one at the ruins themselves except for us and the Mexican hitchhiker we had picked up.
When I came home, I was at my favorite yoga class, recounting stories of our adventures (I can go on and on; it's terrible). Someone asked me "Who planned this for you!? How did you know to do this??"
Her words rang in my head like a bell for weeks to come.
I planned it. I planned it like Dad had planned all of our trips growing up; I didn't know how to travel otherwise.
Wait a minute: maybe other people want to travel like this too?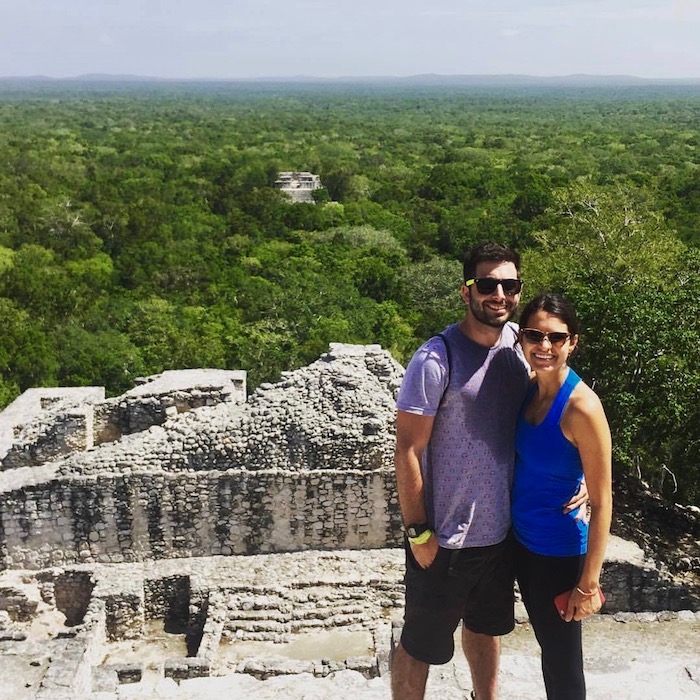 I started sketching out my thoughts, just like Dad did when he got excited by something. I deeply wanted to be able to give others the gift of traveling the way we had with Dad, the way I continued to, because I loved it so much but also because I just couldn't imagine travel otherwise.
I taught myself how to (kind of) make a website, and I swore Shai to secrecy as I told him my idea. I thought: I'll put it up on the internet, and if someone finds it, then it'll be real. If not, I'll just keep punching the clock at my real job.
I named it allé, a play on the French verb "aller" = to go. More than anything, I just wanted to inspire and make it easy to get up and go. I wanted to make it as easy to plan and go on a Dad-style trip as it was to book an all-inclusive resort vacation or a cruise.
Somehow, I managed to convince some of the most incredible clients to entrust me with planning their travels. I stressed over every single second (seriously) of their travels. I don't think I got a second of sleep during the days that our very first clients were traveling- I was convinced I had messed something up, and surely, they would come back accusing me of ruining their vacation.
Clearly, I have a refined skill for the dramatic side of life.
But thank God, none of my catastrophic fears happened. Our first clients went on their travels, and came back gushing about what a great time they had. They sent me texts telling me they loved me (yes, seriously), and I realized "Woah, this can be a real thing! Holy s**t"
To be honest, when I look back at the first trips that I planned for clients, the perfectionist in me wants to throw up. They were so primitive! We didn't even have an app then, so everything was done in word processor (appalling, I know). It was just me, a lifetime of travel behind me, memories of Dad's planning skills, my laptop, Google, and that's about it.
Team work makes the dream work
Pretty soon, our clients starting spreading the word about allé, and I could no longer keep up on my own. I wasn't really sleeping anymore, and I forgot what the concept of a weekend meant. Shai urged me to relinquish control and get help- immediately. So I placed a Facebook ad that said something along the lines of HELP ME.
Enter Polly. She told me she keeps spreadsheets of her packing list for her travels, and I knew she was the one. Soft spoken and brilliant, Polly has an eye for detail like I've never seen before, and she has an uncanny ability to stay calm and dig deep to find the best solutions to every problem. Long after I've given up on finding the best price for a client's flight, Polly will still be hammering at it, looking on random German websites to see if maybe by chance, we can get a better price there. As our clients who have had the pleasure of working with Polly know, she's eternally on the move, living a completely nomadic life and eternally scouting out the most interesting corners of the world.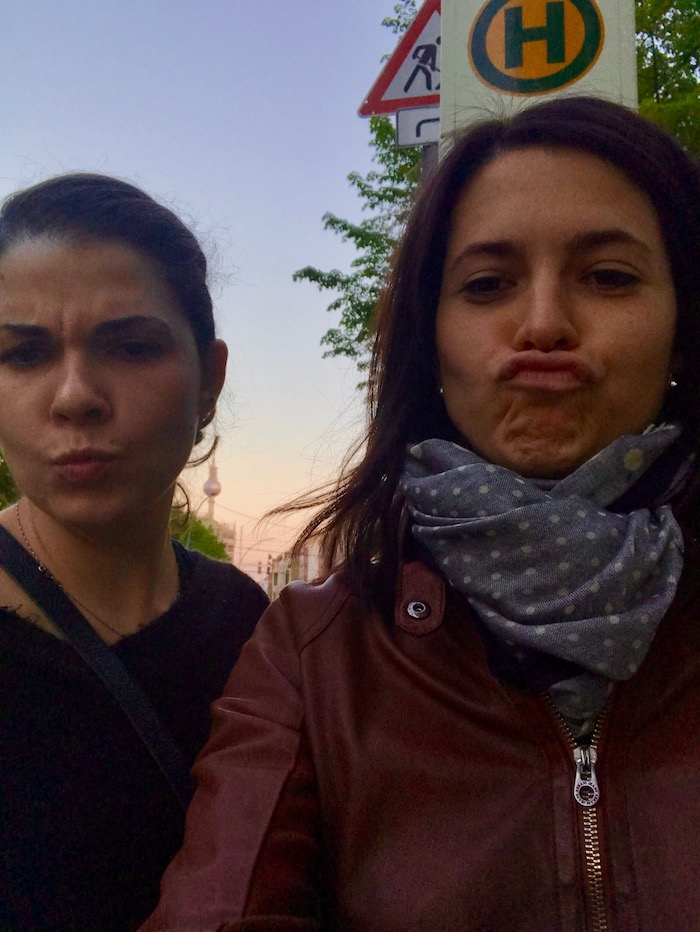 These days
Polly and I have grown to include two other travel planners: Riana and Emma. Each of us specialize in our own corners of the globe, and love nothing more than sharing pictures of our client's travels with one another, as well as huge travel hack wins.
We have our own fancy-shmancy app that makes travel, navigation and communication close-to-seamless. We have a long list of clients who we adore, and we're thrilled that the feeling is mutual. Likewise, we've got a whole army of people from all over the world who make our client's travels a breeze- from expat travel bloggers who whisper news of the latest restaurants to Italian families who teach our clients how to cook Italian specialties in the hills of Tuscany.
Thank you for indulging me in this walk down memory lane- here's to many more!