Ciao, sayonara, a'dieu, 2020!
December 30, 2020 | by Irina | Posted in Travel IQ, Uncategorized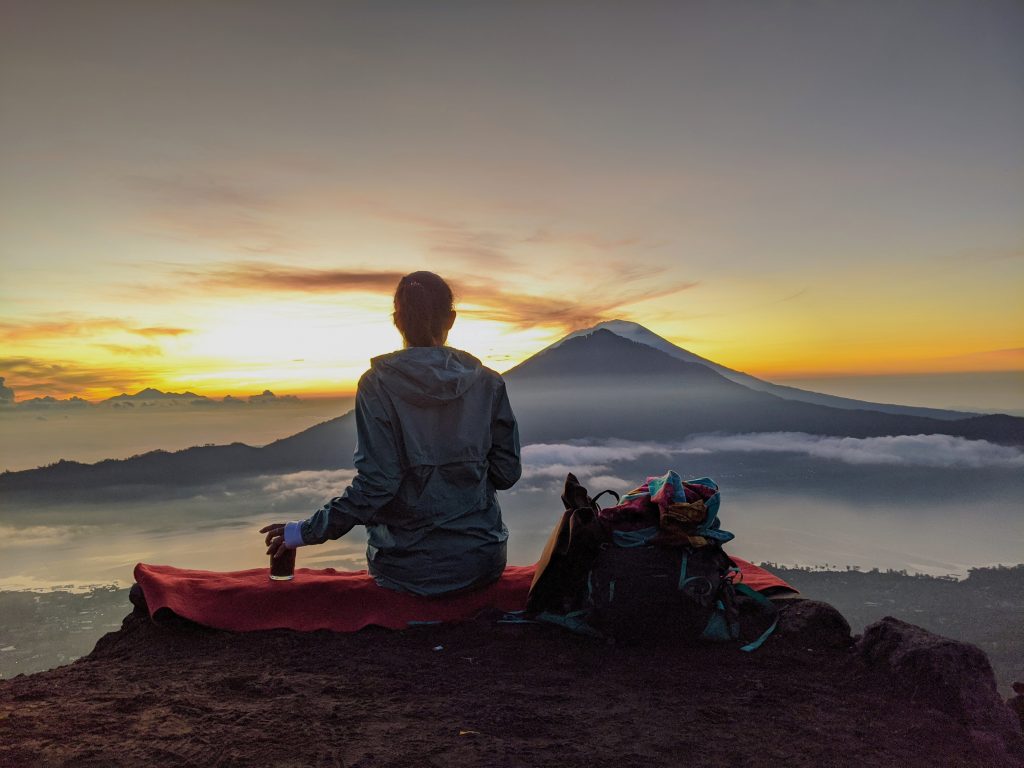 Here we are again! Another year's end, another chance to look back at the year and plan for the one ahead. It has been a tradition for us at allé to do an end of year recap post every year (for example: 2019), but to be completely honest, I was fully intending to skip writing one this year. As you can imagine, though we have had some clients going on short and closer-to-home trips, it has been nothing like years past, and even our personal travels have been, well, a bit more lackluster, to say the very least. 
But then Polly reminded me that we DID travel in 2020, and that there is so much to look forward to in 2021! So in the spirit of that, I thought, let's do it; let's recap this monster of a 2020 and look ahead to a wondrous and adventure-filled 2021 together 👯‍♀️

To stay true to form, first and foremost, let us share our favorite adventures from the year (near and far!)
Polly 
I feel so very lucky that I was able to tuck in two faraway trips at the start of 2020, just before the very first lockdown. Both trips were to Asia and a destination I love so very much: Bali, plus a few wonderful albeit short stops in Singapore, Bintan, Bangkok, and Luang Prabang in Laos. An absolute highlight was my stay on Cempedak private island off the coast of Bintan (always on the lookout for amazing, off-the-beaten-track, unique destinations for our honeymooning clients!) It was a long trek getting there, but so worth it. Bali was, as always, mesmerizing. My favorite part of it, though, was relaxing on Gili Air off the coast of Lombok, going on multiple snorkeling trips in the area. Revisiting Luang Prabang was made extra special thanks to a remarkable visit to the MandaLao Elephant Conservation sanctuary. True sanctuaries that are educational and really care about the animals are hard to come by, but the experience with MandaLao was exceptional.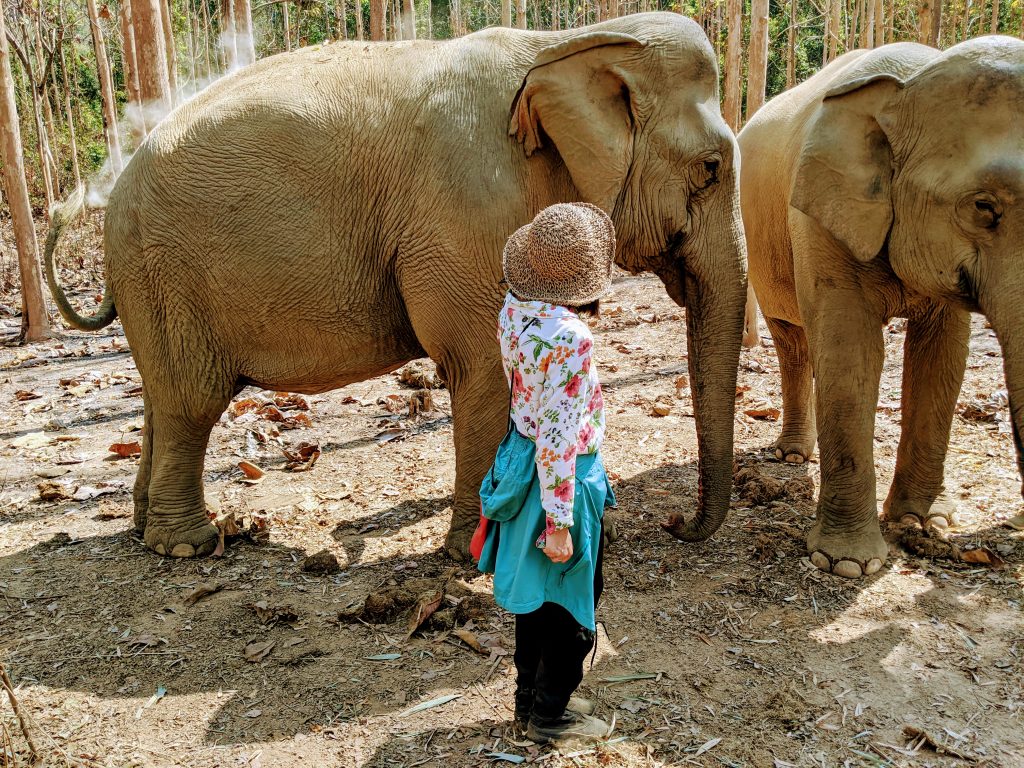 Emma 
My first trip of the year (pre lockdown of course!) was to Hawaii in January, where I spent some time on Maui, Oahu and Kauai. I was supposed to be visiting with my aunt, but unfortunately she had to cancel her trip last minute. Flying alone to Hawaii with 24 hours notice was definitely not in the plans, and I considered cancelling, but I decided to make the best of it and ended up having an amazing solo trip. I made some friends on Maui almost immediately after landing and ended up touring the island with them. To top it all off, on Kauai I got to meet some distant family I didn't know existed up until this year. I met my second cousins once removed who welcomed me in, insisted I stay with them and took me on adventures around the island all week. It was such a special trip and an amazing reminder that things do not always need to go as planned!
Riana 
Looking back on 2020, I was actually very fortunate to have fit in quite a few adventures before the pandemic took hold. In February, I travelled with my siblings through Spain on their first trip to Europe. It was so special to be able to introduce them both to Europe and create amazing memories together in Spain. After Spain, my partner and I continued onto Morocco, a country neither of us had been to before. We had an incredible time walking the blue streets of Chefchaouen, exploring the Fes medina, admiring the palaces of Marrakech and sleeping under the stars in the Agafay Desert. Lastly, we had a short trip to Slovenia in early March and I totally fell in love with this country. I can't wait to go back!
Irina
Right before lockdown struck, my husband, Shai, and three month old, Isaac, took a trip to Puerto Rico to warm up from a brutal New York winter. It was Isaac's first trip, and though traveling with a three month old certainly has its limitations, we were able to get some great hikes in and enjoy some stunning beaches. We loved staying in a more off the beaten path neighborhood in San Juan (Ocean Park) and living like locals, stopping by Cocobana for breakfast every morning. This summer, like so many of our clients, we had to cancel our exciting travels that we had planned to Israel, Hungary, and Mexico, but instead we got to check out the Catskills and the Hudson River Valley, as well as spending a lovely week in the Hamptons soaking up some sun.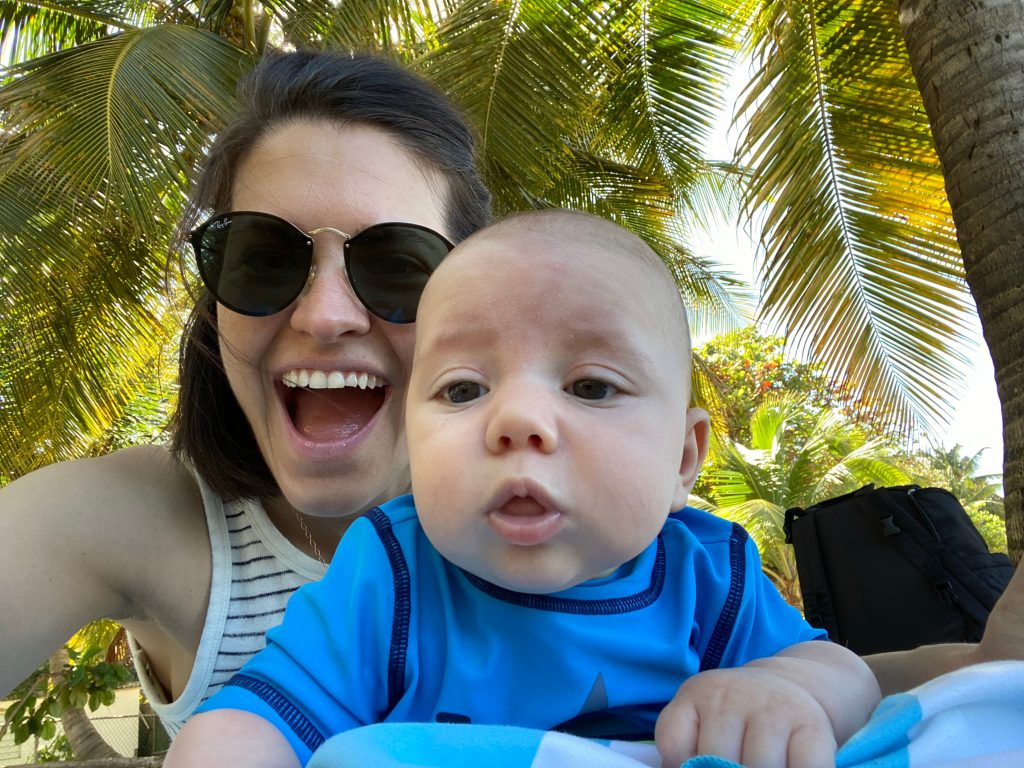 Where we weathered lockdown and new skills learned, insights gained and delightful surprises.
Emma 
This year has been the longest I've spent in one place in 10 years – so it is safe to say the biggest lesson has been in slowing down. I am so used to travelling 6+ months of the year, and living abroad that being settled back in Toronto has been the biggest – and best – surprise! Moving back here and being surrounded by friends and family (often 6+ feet away outside this year but still!) has been so amazing. I also dove into a new art practice, and found some small success with it, getting to showcase some of my art in stores around the city. In addition, I've been taking on some woodworking projects and refurbishing furniture – something I knew nothing about up until a few months ago. If you would have told me a year ago I'd be living here in Toronto (and happy about it!), own a car for the first time and build patio furniture in my spare time, there is no way I'd believe you – but I am really happy with how things have progressed. As much as I am looking forward to traveling again, this has been the first time in ages my hobbies include more than booking flights and reading about travel.
Riana 
When the pandemic first hit, my partner, our dog and I were living in Prague, where we had planned to be from June 2019-June 2020. When lockdowns started happening in March 2020, we made the decision to cut our year short and return to Canada early. It was a very tough decision and quite a dramatic return (we packed up our apartment and left in less than 24 hours and were denied boarding one of three flights), but in the end I am so glad we did return to Vancouver. Even though we couldn't see friends and family, it was reassuring to be in the same city as them. My partner, Colin, works in the hospital and while it was scary to send him off to work each day, I knew he was really eager to directly help fight the virus. As for me, most of my lockdown days have been spent reading (I read 70 books this year!), baking, enjoying living by the beach, and catching up on all the TV shows we missed while living in Prague.
Irina
For the vast majority of the year, my family and I have been in Brooklyn, New York. Though in March and April, things were very scary here, it has been my absolute pleasure to see the city's resiliency in coming to terms with what life is now, and adjusting (creatively!) to the new norm. Stoop hangouts in front of brownstones, park meet-ups in our beloved Prospect Park, as well as outdoor brunches have been a lifeline and a source of so much joy. In the summer, Shai got sick of going on walks with me, because I'd always lead the conversation to "how great it is to see the city getting creative and adjusting". As a new mom, I can't say I've learned too many skills this year, other than learning how to get a baby to sleep through the night, but I would be lying if I said that I didn't enjoy the calmer pace of life and the ability to catch up on lots of TV and reading. I've also discovered that unbeknownst to me, I actually know how to make some pretty delicious dinners, and that the internet can teach me to make just about anything.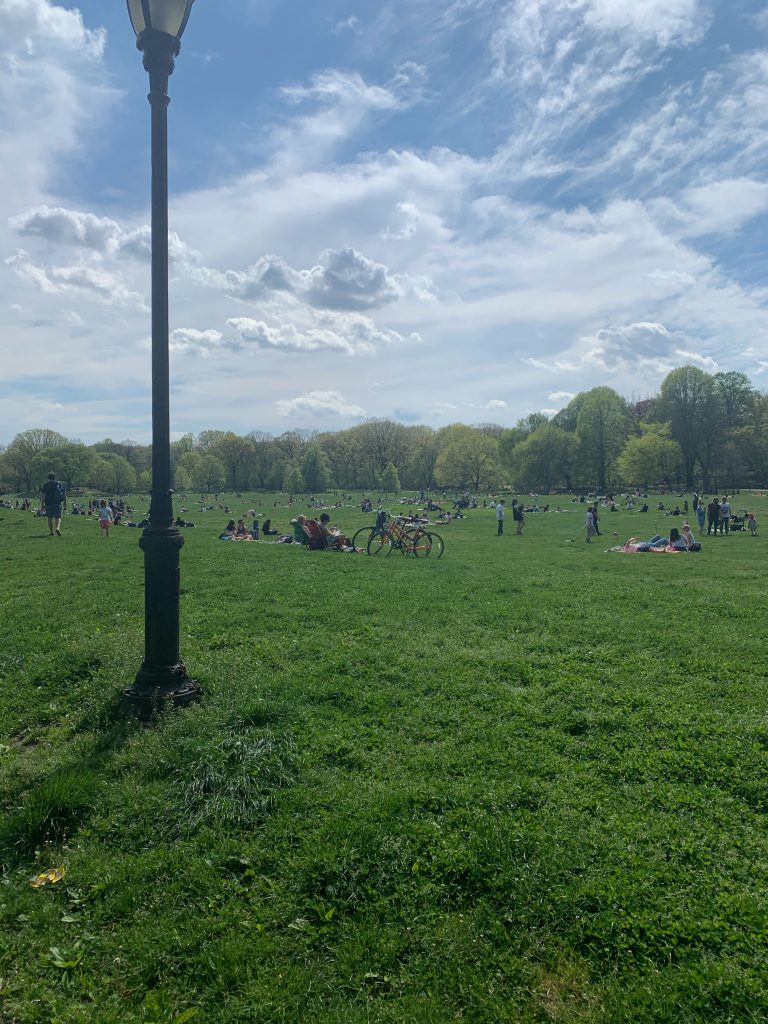 Polly 
Upon returning from Asia, I landed in Bulgaria where I'd been previously and have some family. I was placed in quarantine and two weeks later, lockdown. So I rolled with it and decided to hang around here this year. I spent much of the time settling into a nice, healthy routine with lots of sport, reading, and learning about plant-based nutrition and cooking (I see myself as something of an expert these days ;D) This was all something I lacked when constantly traveling, so it has been quite lovely. Having access to the beach throughout summer in 90-degree weather was pretty sweet, too.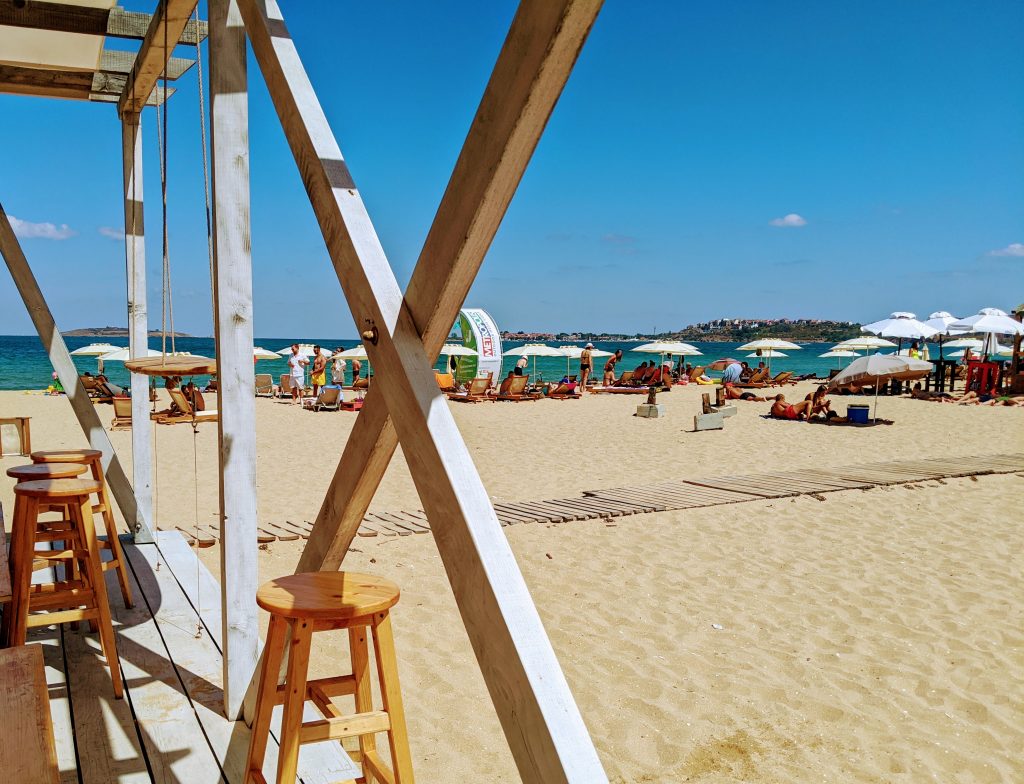 What we're most excited for in 2021
Riana 
Another exciting thing that happened in 2020 was that my partner and I got engaged. So I think the thing I'm most excited for in 2021 is getting married! Plans are still up in the air but covid-willing, we'll have a small celebration in the fall. And of course, as an allé team member, I'm pretty excited about our honeymoon. We're crossing our fingers for a few weeks in Japan!
Polly
There's a couple of main takeaways for me from 2020: I'm super flexible and adaptable, and having an open mind even to undesirable possibilities and outcomes is a major advantage (so I try, try, try). I expect a lot from 2021: I'm excited to see the recovery of our beloved industry, excited at the prospect of creating amazing adventures for clients, and excited to fulfill some of the things on my own travel wishlist. I'm also prepared for this to be a slower process than we'd all like, facing some difficulties along the way but acquiring new know-how to adapt and overcome them all.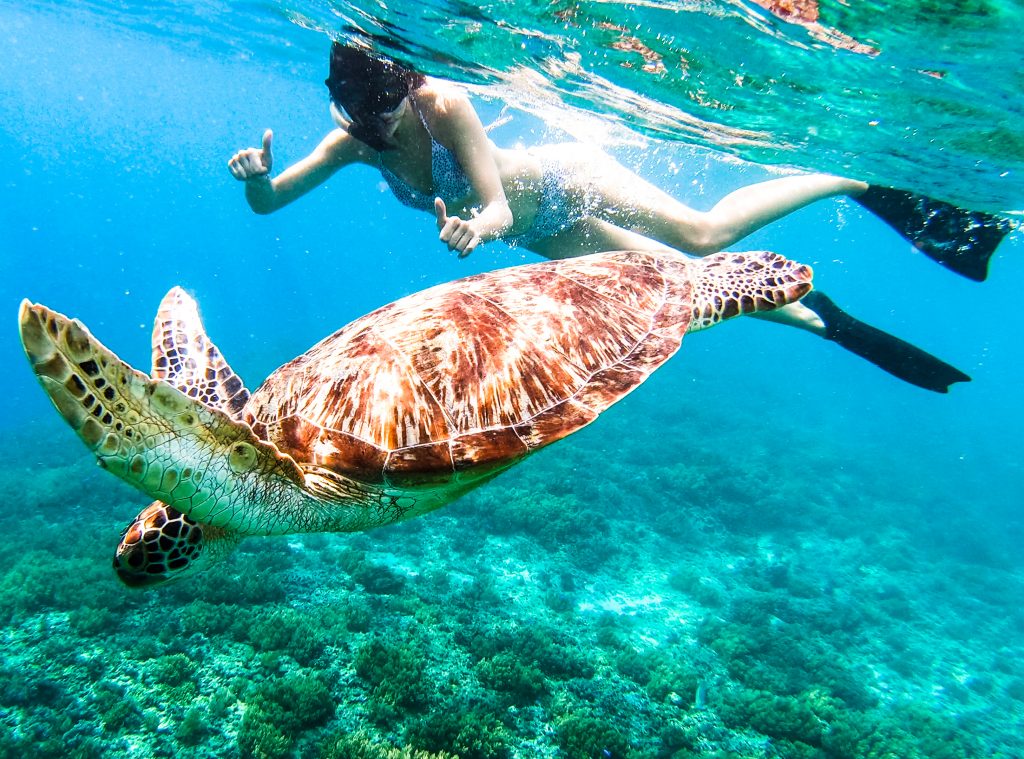 Emma
I am really excited to be able to see friends and family again without worry and restrictions, both near and far! I can't wait to hug my grandmother and hopefully get to travel with her back to Europe like we planned in 2020. I'm of course so excited to get to rebooking trips for both myself and clients that were cancelled this year and also see how the world opens up again. I'm cautiously optimistic, but hoping to get to knock a few more destinations off my list in 2021, and get to make it back to a few of my favorite places, even here in Canada. I also can't wait to get to go back to restaurants and get back to the gym – it's the small stuff too!
Irina
Oh man, where to begin! I look forward to being vaccinated when my time comes in the line, and I look forward to being able to see my loved ones who live in other cities, states and countries and hug them tight. I look forward to the excitement of waking up and rushing to the airport because I have a flight to catch, the mystery of strolling grocery stores in foreign lands, and just in general laying eyes on new landscapes and humans. I'm excited to show baby Isaac (now a one year old!) how beautiful of a world we live in. I also look forward to working with clients on their exciting travel plans, and helping them navigate the post-COVID world. And more than anything I can't wait to work with our beloved partners in other parts of the world – I'm thinking of families like Cucina Giuseppina in Tuscany, who host cooking classes, I think I will cry tears of joy when I get to contact them and tell them we finally have clients headed their way.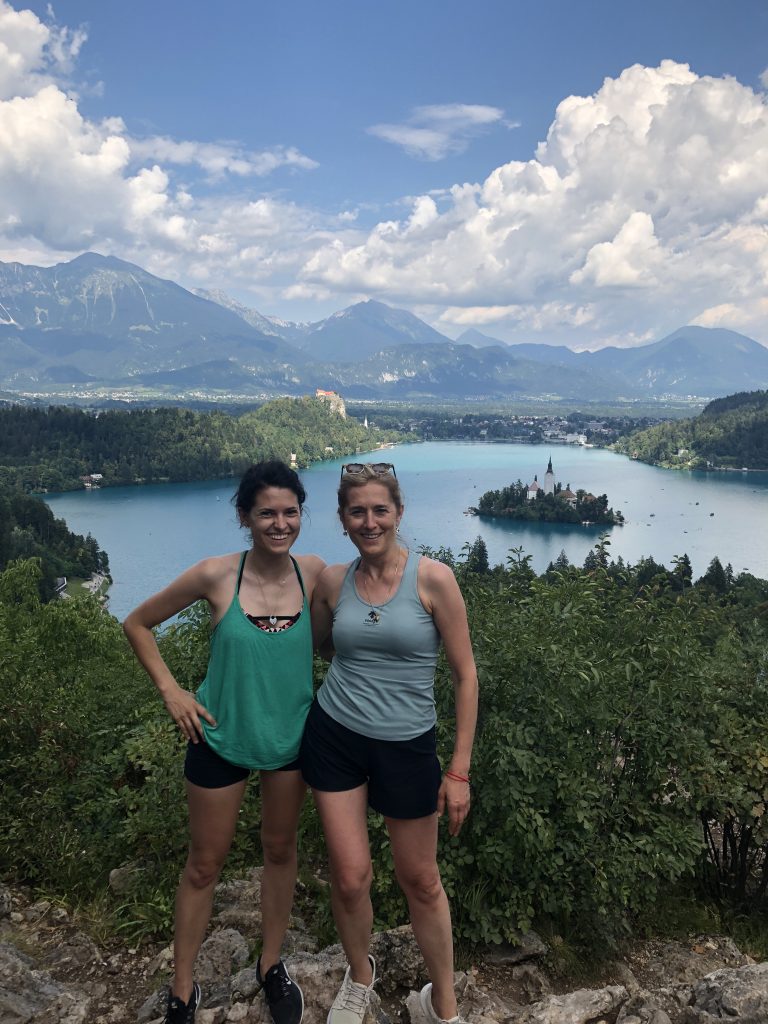 Here's to health, kindness, beautiful places and delicious foods in 2021! We wish you and yours a very happy new year ❤️