Get to Know the allé Travel Planners – Lockdown Edition!
April 15, 2020 | by Riana | Posted in Irina's travels, Places, Polly's Travels
While we're not currently traveling, we thought this would be a great time for you to get to know the team behind allé travel. Who are the people who plan custom trips? What is their experience with travel? And what are their thoughts on the COVID-19 pandemic and the future of travel?
Get to know Irina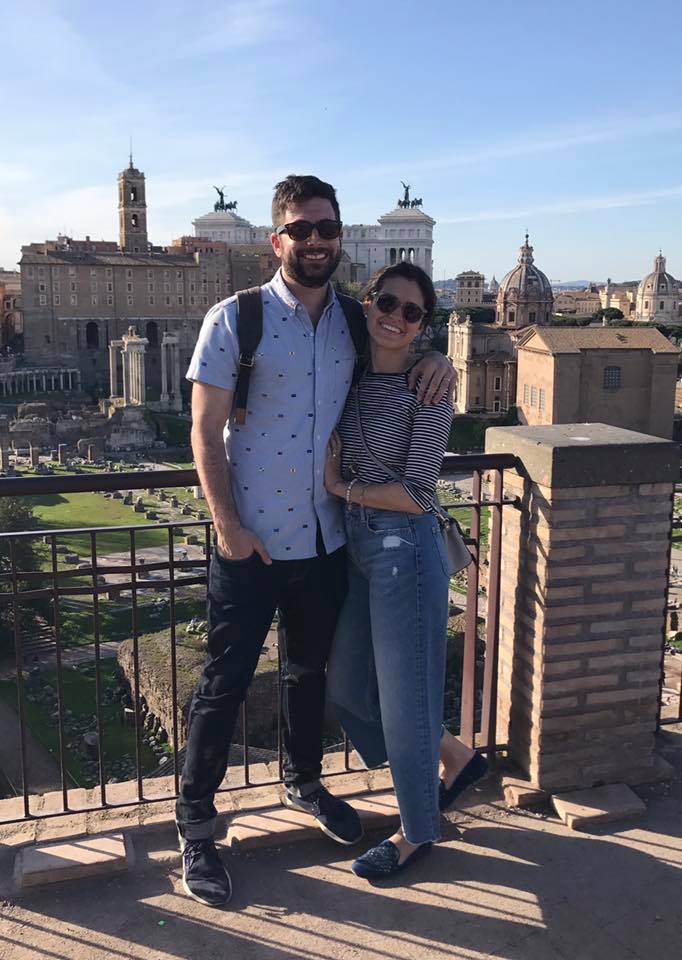 Introduce yourself! Who are you, where are you based and how long have you been working with allé?
I've been with allé since day 0; I am the founder of the company! It started as a little bit of a secret side project (secret as in none of my friends or family knew about it, only my husband), and then grew into an amazing combination of doing everything I love for amazing clients all the time.
I am based in Brooklyn, and I live here with my husband, Shai, little baby son, Isaac, and very crazy dog, Layla. After living in Europe (Hungary) and then returning back to Minneapolis (where I grew up), I have found that I absolutely adore this crazy corner of the world. I love that it feels like every nationality and country has a community and a neighborhood here, and that on any given day, I can eat cuisine from anywhere in the world, really.
What are your top 5 travel memories?
Ooph this is a hard one! I think most of my favorite memories overall are from traveling. Here's what comes to mind first:
Celebrating New Years Eve in Chiang Mai a few years ago. I'll be honest, I had no idea that the city goes all out with massive celebrations, starting even a few nights before. I loved the energy in the city, the night markets, the big celebration on the main stage – even though I had no idea what was happening because it was all in Thai – and of course, the paper lanterns lighting up the sky.




Spending a month at an Ashram in northern India. In a weird way, this was my absolute most relaxing travel experience ever, and it was at a place where I paid just $12 per day for room and board, and where my bed was harder than the floor. Go figure! Oh yes, and I had to shower with a bucket. I met some really amazing people from all around the world, finally learned how to meditate, went on amazing walks along the Ganges River, and had plenty of time to read and stare off into space without feeling bad about it.

My honeymoon 🙂 It was very different from the honeymoons that we plan here at allé because it lasted an entire summer. Shai got a research assistantship in Tel Aviv for the summer following our wedding. So instead of the South Africa honeymoon we had been dreaming of, we decided to just turn the summer into our honeymoon. We rented a stunning airbnb, that was way nicer than anything we would have normally rented for ourselves (it even had a huge wrap around porch on the second floor!) and made sure to go on adventures every evening and weekend. We were there long enough to no longer feel like tourists, but to start to acclimate to the local pace and way of life, and that was the best part. Tel Aviv will always be a special place to me because of the summer we spent there.

Our trip to Cuba back when that was allowed under the Obama administration definitely also deserves a spot on this list. Instead of just staying in Havana, Shai and I opted to rent a car and go on an adventure. I planned that trip with all the information I could get my hands on, but that didn't mean much because independent (without a tour group) travel to Cuba isn't really a thing. To say we went off the beaten path is an understatement, and with that came both awesome experiences and interactions with locals we still talk about, and also some interesting stories. There were so many funny mishaps from that trip, including us completely running out of money and having to go to the US Embassy to have my brother wire us money. It's a very long, slightly traumatizing story, but all is well that ends well. On the plus side, after that trip, I was very well equipped to plan our clients' travels to Cuba.

Last but definitely not least: my trip to Japan with my mom and brother. This was a special trip because we went on it exactly a year after my dad had passed away, and Japan was my dad's favorite place in the whole entire world. We tried to recreate his steps from a previous trip as much as possible, and it was the best way to celebrate his life and to be together. I think for all three of us, that trip will always and forever be a favorite.
…. And now I feel very guilty for having left off so many other trips. Maybe this is a good exercise to do daily to cope with self-isolation during COVID-19?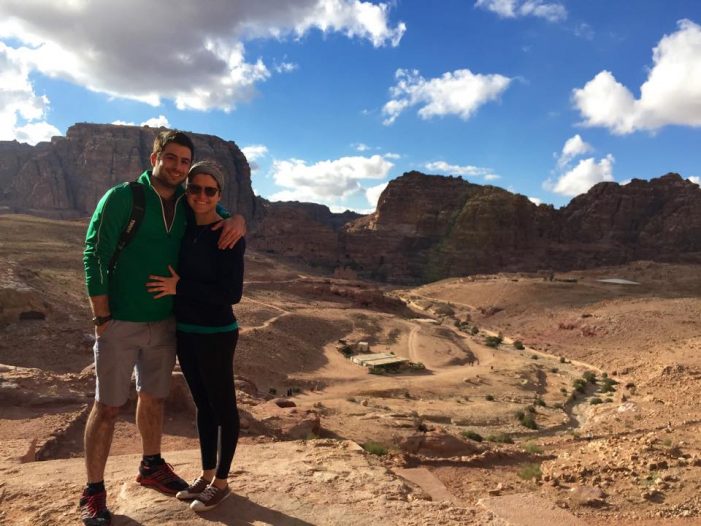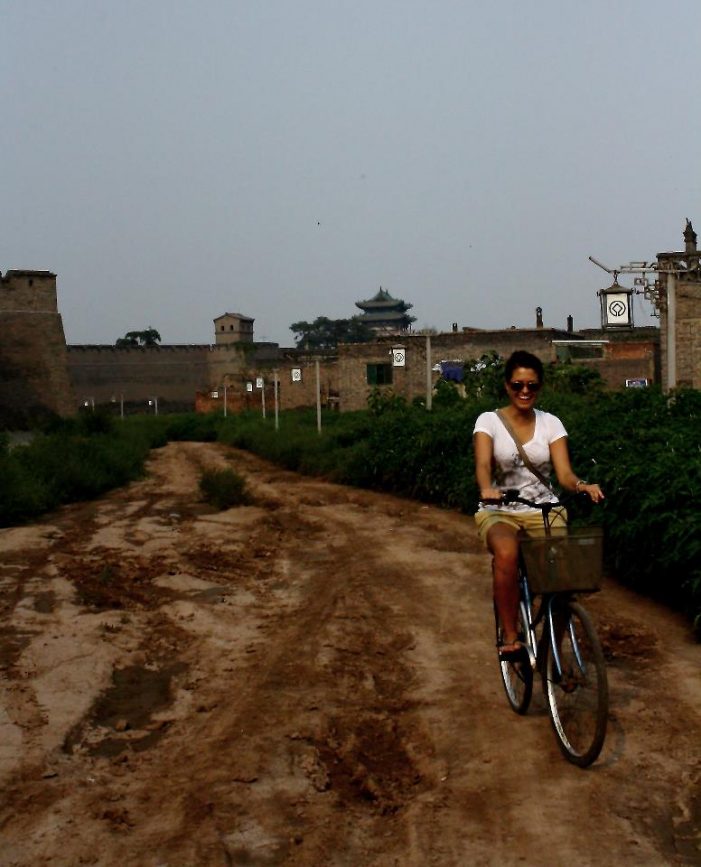 What's a place you would go back to over and over again? Why?
Tel Aviv is a place that feels like a second home to me (see above) and I love going back. It feels like the perfect cross between a vacation being somewhere new and exciting, and feeling like you're in an old familiar "home" that you love dearly.
Japan is likewise a place I feel like I really need to go back and explore more. I feel like I need months more there; I left feeling like I didn't even scratch the surface.
How are you dealing with lockdown? Any tips for people working from home? Any tips for people who have canceled trips?
As well as possible, I suppose! The working from home part isn't too new to me, because allé has always been a remote company. So even when things are normal, I'm either working from home, one of many neighborhood coffeeshops or my co-working space in Dumbo. What has been a challenge is that both Shai and I are now working from home at the same time, and because of social distancing, we have no nanny or child care for Isaac. So it's a big juggling act of working during naps and nighttime and random pockets of the day.
Going for long walks has been our best way to stay sane during the lockdown. We go alone and socially distance the whole time, but it's a really important way to get some very much needed fresh air.
My biggest tip for people newly working from home is to still get ready in the morning! I've learned that this is the most important thing to ensure your day has some sort of structure to it. So you should still shower, change your clothes (even if it's into a different pair of sweatpants) and just somehow, someway put yourself together.
Advice for people who have canceled trips? Reschedule, don't cancel! Travel and tourism is the biggest industry in the world, and as you know, it's really hurting right now. Postponing your travels for a later date, when the world is a better, non-sick place, will be instrumental to helping many, many small businesses at your destination keep their doors open and thus provide livelihood for many locals.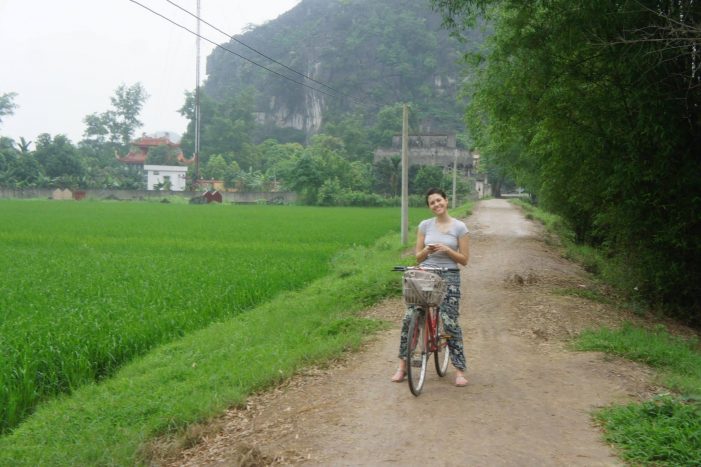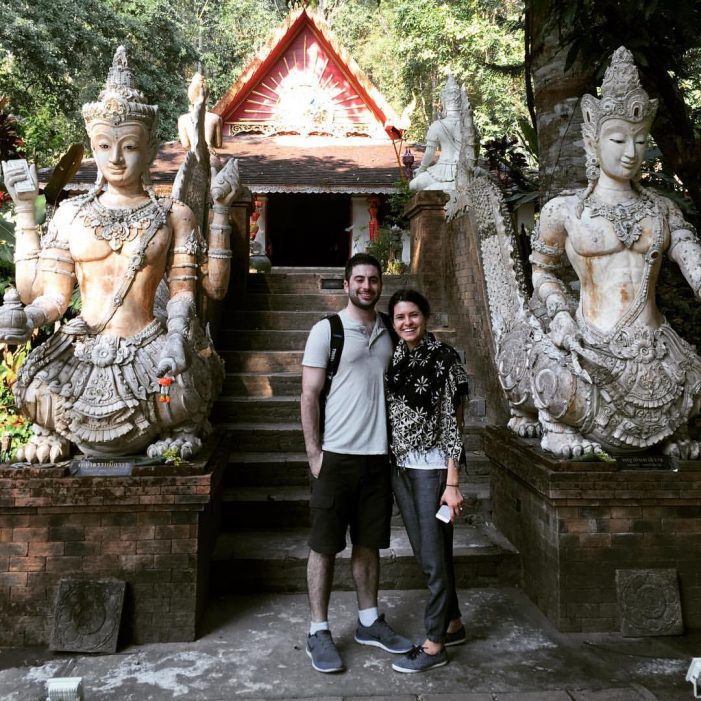 How has COVID-19 impacted your clients? How has it impacted your travels?
Spring is a very busy time of year for us at allé, so COVID has meant the rescheduling of many trips. We're really happy about the fact that we've been able to take care of these reschedules while being able to secure full refunds for our clients, meaning very minimal financial loss – which is huge, especially in these weird times.
For me personally, I had a trip planned for myself and Isaac to visit my mom in April, which obviously had to be canceled. This is super sad, because she hasn't seen Isaac for so long now, and we were really looking forward to the trip!
In June, Shai, Isaac and I have plans to be in Tel Aviv and then Hungary for a few weeks, and I'm very, very hopeful that can still go as planned; though I'm slowly resigning to the fact that we may just have to reschedule as well. I'm taking the wait-and-see approach, which we're recommending all of our clients do as well, since there's really no point in canceling now. It makes more sense to wait and see how things may evolve and change, and should they stay bad, the airlines will continue to issue travel waivers for changes, and we'll be able to change our flights without losing any money.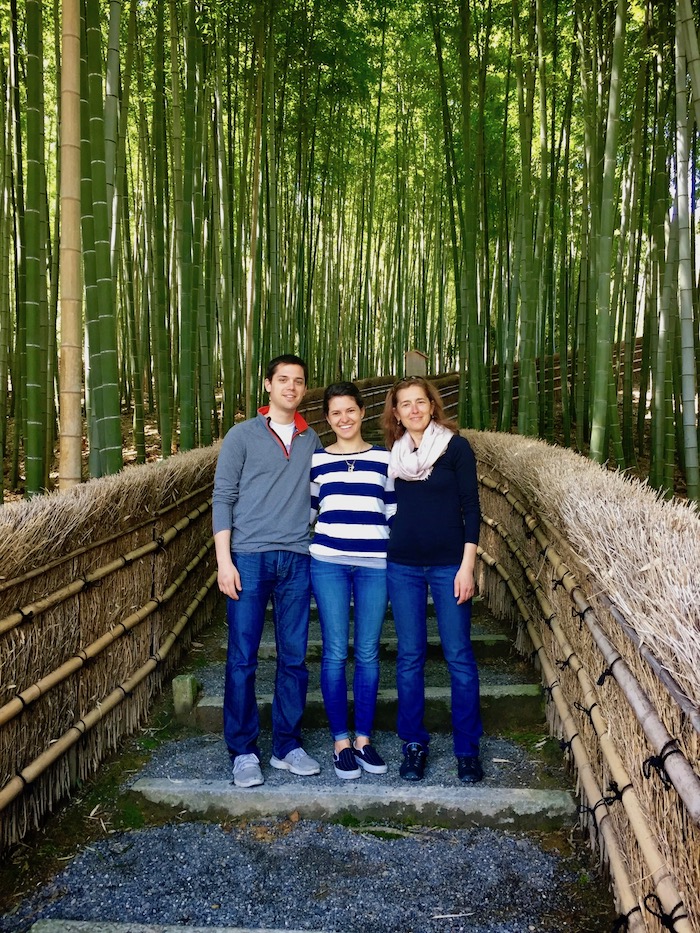 Where do you want to go once we're able to safely travel again? What are your 2020/2021 travel goals?
Everywhere! For someone with an already insatiable travel appetite, things have only gotten more intense from being locked up at home, as you can imagine. Our big goal for the coming year was to introduce baby Isaac to as much travel as possible, so as soon as it's safe to, we'll be doing just that.
What are your hopes for the future of travel?
I really hope that this forced pause means the re-start of the world of travel, and that when it is safe to travel again, we all go back to it with a more conscientious approach. I hope that we're now all realizing what a huge impact travel has on local communities, and that when it is safe to travel again, we do so as informed travelers who seek to leave a positive impact on our destinations.
Get to know Polly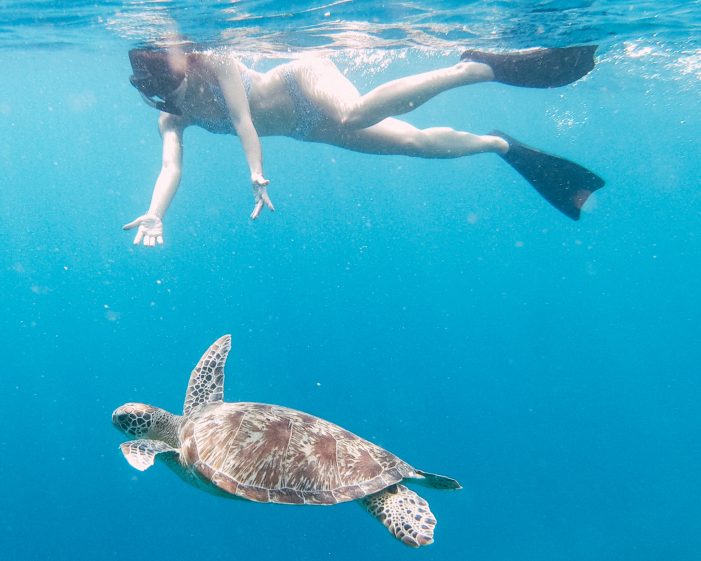 Introduce yourself! Who are you, where are you based and how long have you been working with allé?
I've been with allé almost since the very beginning, joining back in 2016. I'm currently under lockdown in Sofia, Bulgaria.
What are your top 5 travel memories?
I love wildlife and the wilderness, so my top 5 would have to be:
Swimming with giant sea turtles off the coast of Lombok, Indonesia. I loved it so much, I went out on two consecutive days during my last visit to the area and met some really old specimens, swimming just an arm's length away. It was amazing.

For my 30th birthday, I made it all the way to Baja California Sur in Mexico, just so that I could swim with the whale sharks in the Sea of Cortez, right off the coast of La Paz. It was the best birthday experience I could've asked for: swimming with a whale shark was such an adrenaline rush, but there were also close underwater encounters with dolphins and seals. The cherry on top was having (a surprise!) cake on a deserted beach that could only be reached by boat.

Another memory from the Baja California peninsula was meeting the grey whales off its Pacific Coast, in Laguna San Ignacio. The grey whales are the most mesmerizing gentle giants of the sea to me; they are very well aware of people and actually enjoy interactions with humans. I thought whale watching would involve just sitting on a boat, watching the arching backs of whales in the distance as they occasionally spray water, but I ended up with an encounter so close, I could physically touch them. The way they interact with people is truly humbling and this is definitely an experience I can't wait to repeat in the near future.

To kick off 2020, I traveled back to one of my favorite locations in the world, Laos, and had a chance to go trekking with elephants. At allé, we're always seeking both intimate and ethical interactions with wildlife, but unfortunately finding these in Asia is increasingly difficult (especially since the word "sanctuary" has caught on and everywhere likes to call itself a "sanctuary" these days). I did a lot of research and found some of the only true sanctuaries for elephants in Asia, both located in Laos. I visited one of them in a group limited to four people and had a wonderful day trekking with the elephants in the forest, learning about their "wild" diet, and generally enjoying their company without ropes, shackles, or other restrictions.

Last, but certainly not least, would have to be traveling through both Uruguay and Northwest Argentina on a solo road trip just last year. In Argentina, I was most excited about visiting the salt flats in the Salta and Jujuy provinces, close to the border with Bolivia. It involved a round-trip drive through the Cuesta del Lipan mountain pass, climbing some 4,080 metres (13,385 feet) above sea level at its highest point. The Salinas Grandes (salt flats) themselves are around 3,450 metres (11,320 feet) above sea level. It was one of the most terrifying driving experiences of my life, but the end result was definitely worth it.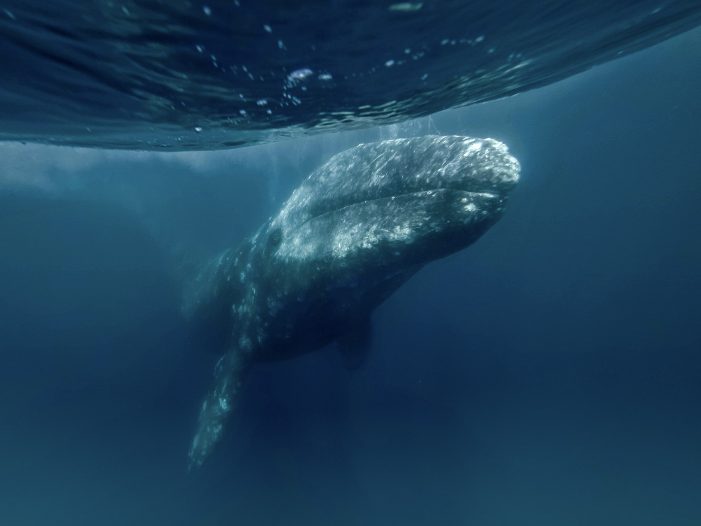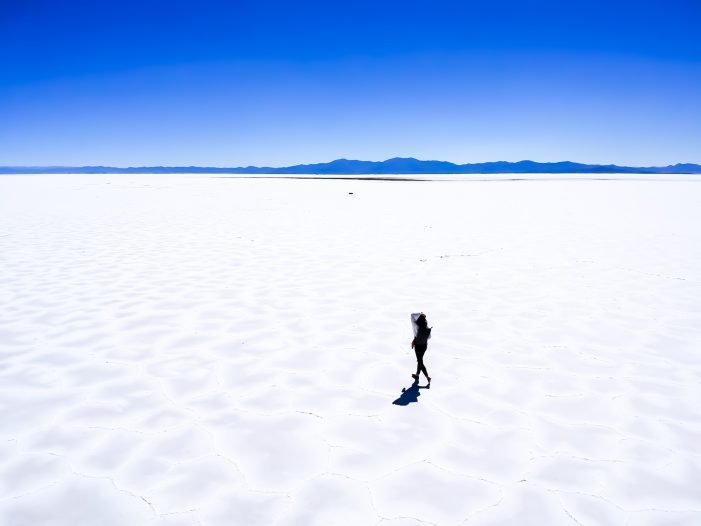 What's a place you would go back to over and over again? Why?
Mexico, Mexico, Mexico! There is so much to see and do: from the colonial cities, Mayan ruins and cenotes of the Yucatan Peninsula, to the wildlife, the deserts and seas of the Baja California Peninsula; it's one of the most captivating destinations in the world to me. A big draw, in contrast to other countries both in the Americas or Asia, is the level of autonomy one has as a traveler – Mexico is a great place to rent a car and just go. A trip planned with a little caution and preparation makes for a really safe and fascinating adventure.
How are you dealing with lockdown? Any tips for people working from home? Any tips for people who have canceled trips?
I'm a "when life gives you lemons" kinda girl, so I actually like lockdown somewhat. It gives me time (and no excuses!) to do things like cooking, reading, walking, and exercising more, plus room for projects like growing an herb garden, or Marie-Kondo-ing my life between four walls. I have been working remotely for nearly four years now, so nothing new for me there. I believe that remote is the future of work and there is a lot of really great information out there by companies who have been doing it for years; if there's anything you're struggling with, be it focus, motivation, discipline, etc., you'll find a myriad of resources to help you.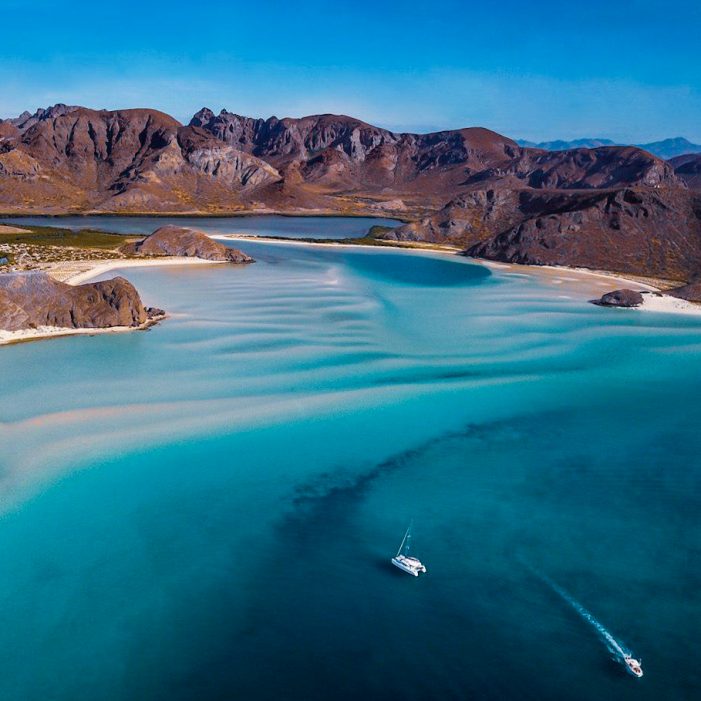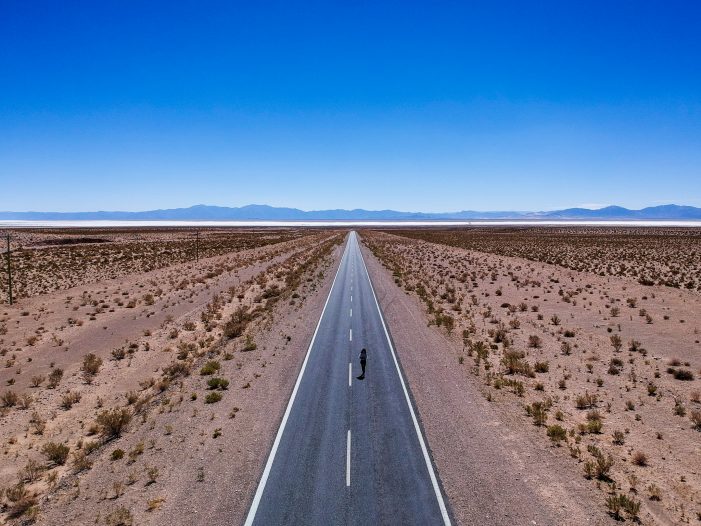 How has COVID-19 impacted your clients? How has it impacted your travels?
Naturally, it has been devastating to have to postpone travels, but my clients have been wonderfully understanding and, like us, are rolling with the punches through this difficult time. I'm happy to say that we've successfully made arrangements for travel plans that were originally scheduled for May and June to now be postponed to later this year or early next year, and with minimal financial loss, if any.
As for myself, I managed to tuck in two big trips at the start of the year, both to Asia where I hadn't been in a couple of years. So, lockdown coincided rather well with recoup/time off travel I was planning for myself anyways. Lucky, huh! 🙂
Where do you want to go once we're able to safely travel again? What are your 2020/2021 travel goals?
Mexico? 🙂 Very likely, but since I'm currently based in Europe I plan to start with small trips in my immediate vicinity. I've yet to visit Slovenia, Croatia, Bosnia and Herzegovina, plus I love going back to my favorite European cities I haven't been to in a while, like Berlin or Budapest. Since I only just came back from a couple of rather big trips, I'm only in the very early stages of dreaming up my next big getaway.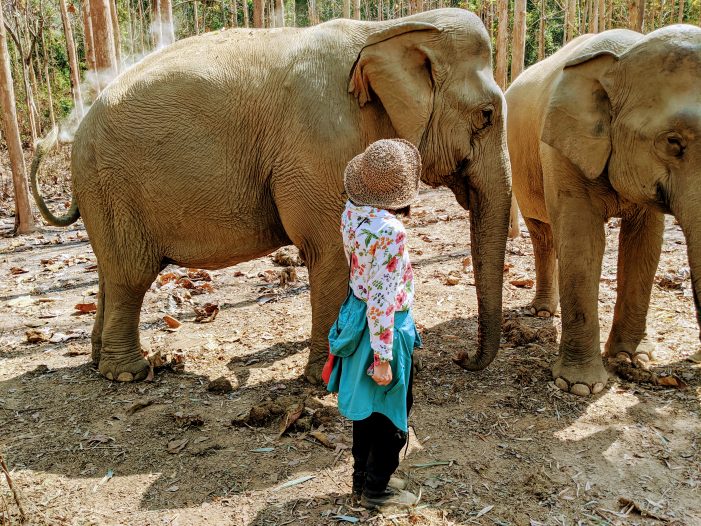 What are your hopes for the future of travel?
At the moment, a return to normalcy would be just fine. Ultimately, however, my biggest hope is that many of the small businesses and organizations that cater to tourists while at the same time providing jobs and helping important causes within their local communities (such as the elephant sanctuary in Laos I visited) will have been able to survive this crisis, as their work is very much needed.
Get to know Riana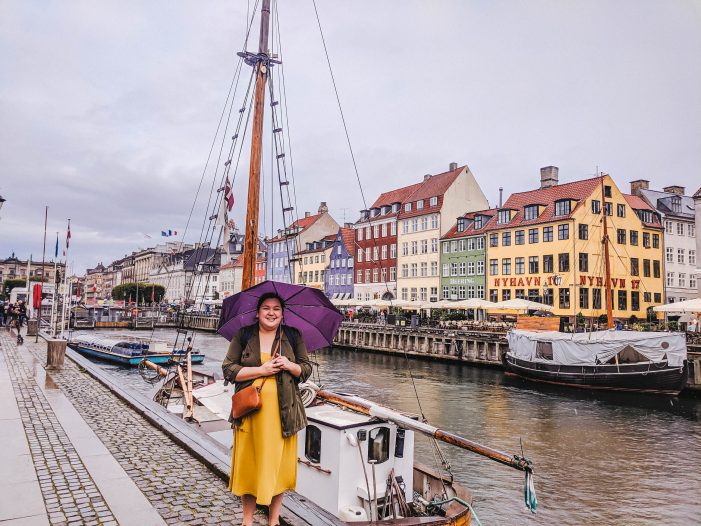 Introduce yourself! Who are you, where are you based and how long have you been working with allé?
My name is Riana and I am based in Vancouver, Canada, having just returned from living in Prague for the last year. I've been working with allé as a travel planner and content creator for about a year and a half.
What are your top 5 travel memories?
In no particular order:
My very first solo trip to Europe when I was 19. I visited London, Paris, Nice, Barcelona, Madrid and Lisbon. Not only was this my first solo trip, it was also my first trip to Europe. I made so many mistakes on that trip but it completely changed my worldview and ignited my love for travel.

Seeing lions in Kruger National Park in South Africa. I was doing a workshop in Malelane, South Africa and at the last minute, we decided to go on a night drive in Kruger National Park. They told us that they couldn't guarantee we'd see any lions, but we got lucky and a lioness popped up right next to our truck. It was the most magical thing staring out at her, everyone keeping silent. We ended the drive by stopping in the middle of the park, killing the lights and the engine, and enjoying the most incredible night sky (zero light pollution!). I have never seen stars as bright as that.

Wandering through the temples of Angkor Wat, Cambodia and seeing the sunrise with my partner was a huge bucket list item for me. I've wanted to visit Angkor Wat for years and it totally lived up to my expectations. There's something so special about being able to walk through history and find the quiet areas of some of the busiest temples.

Arriving to our new home in Prague for the very first time is a travel memory I will never forget. As we crossed over the Vltava River and caught our first glimpse of the Prague that we recognized only from Instagram photos, my partner and I both got huge smiles on our faces. Excited and terrified, we were finally arriving in our new home!

The few weeks I spent in Australia in 2013 are hugely memorable to me. I remember walking across the Sydney Harbour Bridge and taking in the iconic view of the Opera House, strolling along the beaches, eating fresh seafood and seeing kangaroos and koalas in the wild.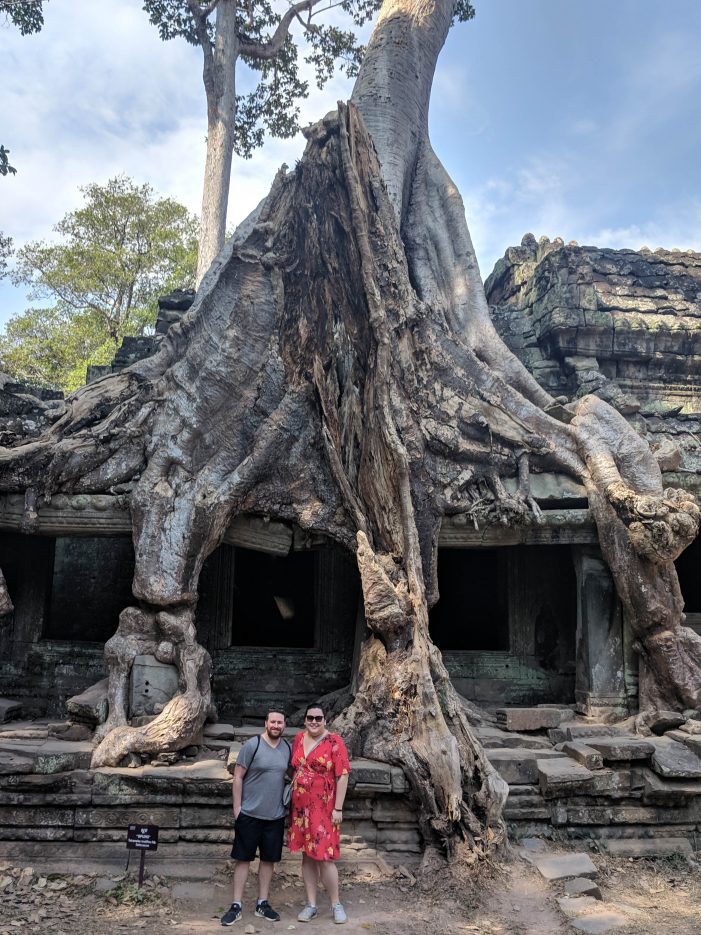 What's a place you would go back to over and over again? Why?
London! London is one of my favourite cities in the world and I've visited nine times in the last eight years. There's so much to do in London no matter what you're interested in. I love the history, the unique neighbourhoods, the charming accents, the efficient public transit and the West End musicals!
How are you dealing with lockdown? Any tips for people working from home? Any tips for people who have canceled trips?
I'm currently working from home with my partner in Vancouver, Canada. I've been working from home for a few years now, so am pretty used to that routine. When we lived in Prague, it was just my partner and I, so it sort of feels like we're still away since we can't see friends or family.
My tips for working from home would be to, if you can, dedicate a spot in your home for work and try to carve out specific working hours. But I think in this current situation we find ourselves in, it's also really important to give yourself grace. You're not just working from home but you're trying to work during an uncertain global pandemic. Things are weird and it's okay if you're not as productive or motivated as you think you should be.
For people who have had to cancel trips, my heart goes out to you. My two thoughts on this are 1) Please continue to have patience and compassion for everyone in the travel industry who is doing their best to give you a credit/refund and great service, but is also dealing with the stress of keeping their business alive. And 2) It's okay to feel bad about a canceled trip. There is no hierarchy of suffering. Your pain is valid and you're allowed to feel bummed, even if someone else has it worse than you.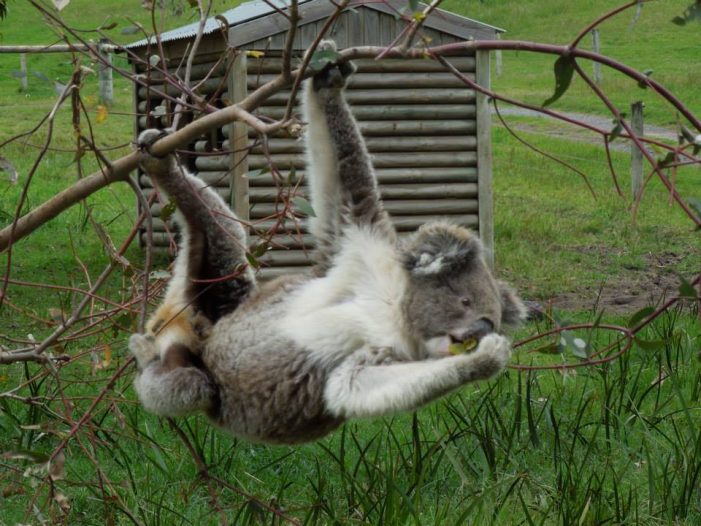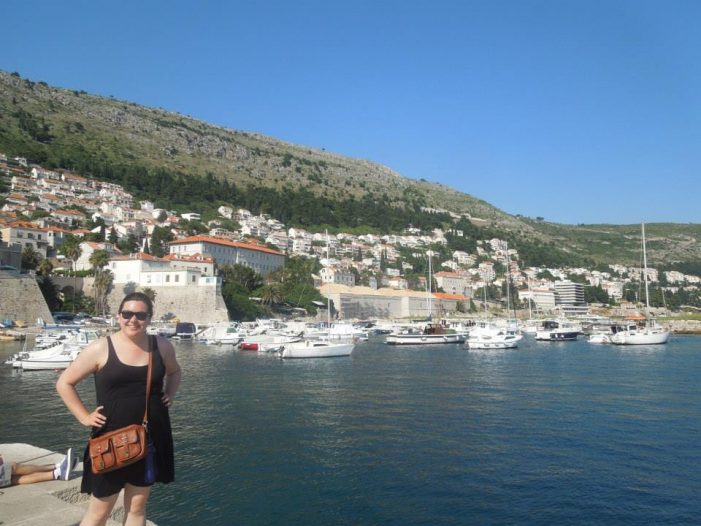 How has COVID-19 impacted your clients? How has it impacted your travels?
When COVID-19 began to ramp up, I had clients traveling in Morocco and Australia. When they left for their trips, there were no travel advisories in place that applied to them. But then everything changed, and we worked very hard to get those clients home quickly and safely. I'm very happy to report they did make it home and we've been able to secure refunds or credits for almost everything booked. My other clients with April, May and June trips have also been able to reschedule without any financial loss.
Personally, my partner, our dog and I had been living in Prague since June 2019 with plans to stay until June 2020. As travel advisories began to tighten, we made the decision to come home to Canada early. We rushed back to Prague from Croatia, where we were visiting, and packed up our apartment with less than 24 hours' notice to get on a plane back to Canada. We also had to cancel trips in April and May that we had planned with family coming to visit us.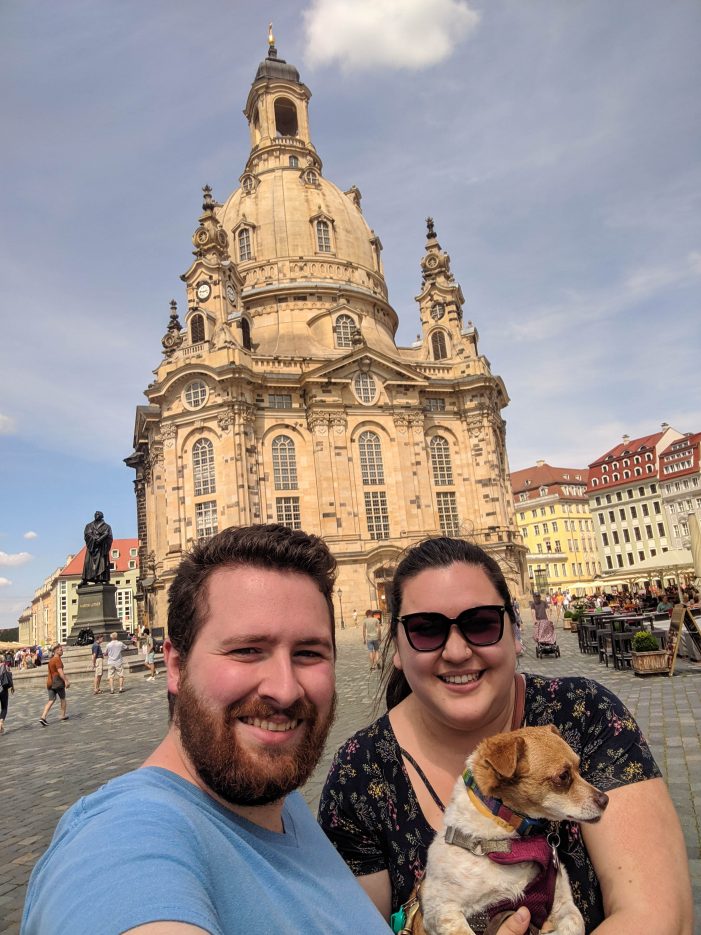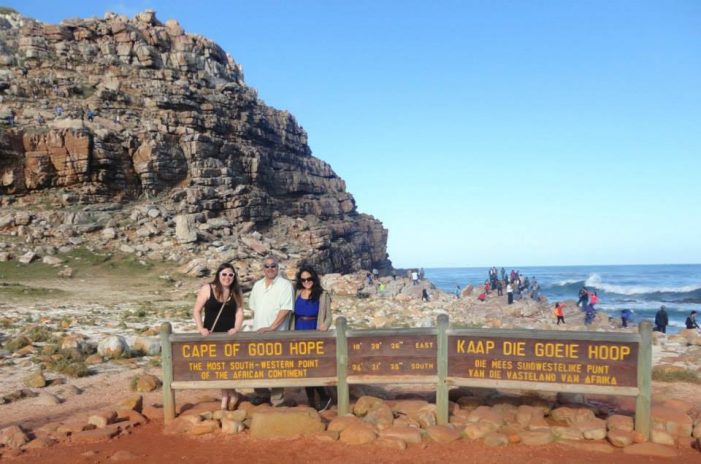 Where do you want to go once we're able to safely travel again? What are your 2020/2021 travel goals?
Once we're able to safely travel, I would love to visit Taiwan, South Korea or Japan. After spending the last year in Europe, I'd love to get back to Asia. I'm dreaming of the great food!
What are your hopes for the future of travel?
I know that the travel industry is resilient and we will all be traveling again someday. I think travel will look different and no one knows exactly how at this point. I've been heartened by the kindness we've seen in this period, like neighbors looking out for one another or cheering for healthcare workers each night. I hope that same spirit is taken into travel. I hope people prioritize people – patronize the small business, learn about the local community, get a taste of the real culture. I hope that people are still curious, openhearted and adventurous.
Get to know Emma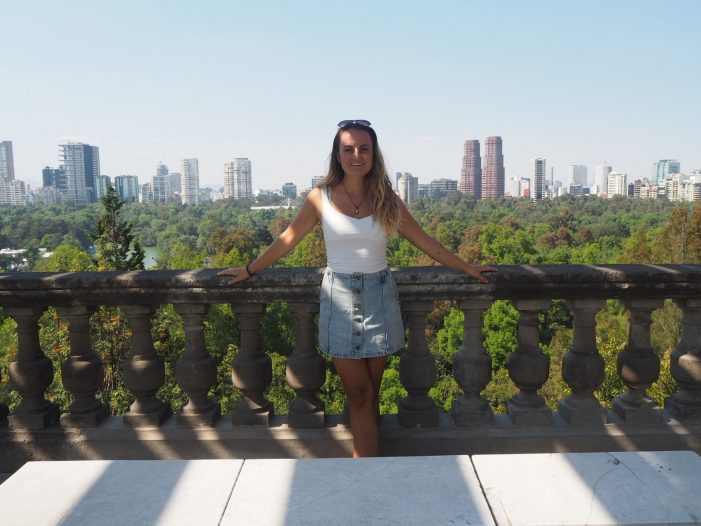 Introduce yourself! Who are you, where are you based and how long have you been working with allé?
I'm the newest member of the allé team, having started in September of 2019, and I also do web development and design. I'm currently based in Toronto, Canada but generally split my time between Mexico and traveling in Europe or Asia.
What are your top 5 travel memories?
I spent a few months island hopping in French Polynesia back in 2017. It was the perfect mix of travel: off the beaten path, adventurous and a little luxury! We had the opportunity to stay in beautiful luxurious resorts, but also camped completely alone on secluded beaches, and stayed in local

pensions

meeting local families. From hitchhiking around Bora Bora to swimming with manta rays and sharks in Maupiti to a whole week in Fakarava with not a single other tourist on the beach, it was truly what my travel dreams are made of!

I really fell in love with Brazil when first visiting solo back in 2012, but going back a few years later with a few girlfriends for Carnival in Rio will always be my most memorable time there. We stayed in a beautiful apartment a few blocks from Copacabana Beach, danced for days on end at

blocos

across the city and made tons of friends along the way.

South Africa really stands out to me as where I caught the travel bug! At 18, I took my first big solo trip there. I loved exploring Cape Town, learning to surf on the wild coast, beach hopping and hiking on the Garden Route and going on a safari, on horseback! My most memorable time there though was meeting so many lovely people along the way – lots of whom I still keep in touch with, 10 years later.

A few years ago, I had plans to move to Bali with my then boyfriend. We wanted to rent an apartment for a few months and work remotely from there after 6+ months of constant travel. What we found was much, much better. A few days after landing on the island, we were connected with a woman who was looking for a dog sitter for a few months and within 24 hours we'd moved into her gorgeous villa (with a private pool!), and got to take care of her 3 miniature poodles. I loved our neighborhood in Ubud; we got to know our Balinese neighbours and explored so much of the island we would have never seen otherwise.

Last year I made plans to travel solo to Europe, visit a few friends and ride out the beautiful weather in the fall in Greece. At the last minute, just a few weeks before leaving, one of my best friends decided to tag along! We had the most amazing time traveling through Croatia and then onto the Greek Islands where another friend met us. The real highlight was road tripping across Crete, eating the most delicious food and beach hopping around the island.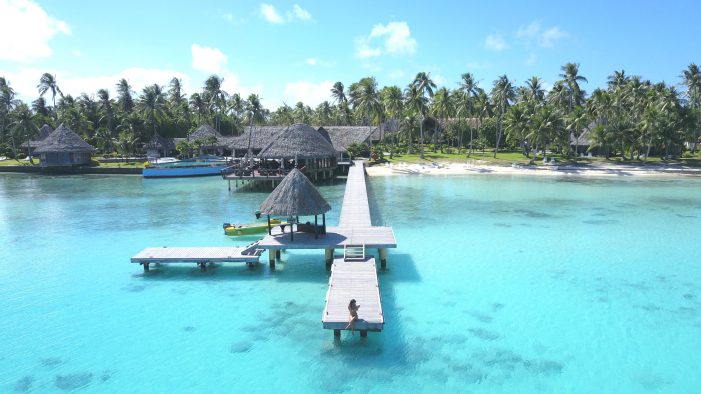 What's a place you would go back to over and over again? Why?
Mexico! It's a place that really feels like home, and I love the people, the food and the variety of experiences. I've spent more time in Mexico than anywhere else over the last few years and I wouldn't have it any other way!
How are you dealing with lockdown? Any tips for people working from home? Any tips for people who have canceled trips?
Lockdown has been an interesting practice in patience for me! I am usually someone who is very go-go-go and I love to be busy, so I've been using the lockdown as a chance to take a step back and relax a little. I was in Mexico (surprise!), but when things got a little more serious, I was lucky enough to return to Canada to stay with family. I'm optimistic things will return to normal soon and I'm taking it day by day!
My biggest tip for working from home is to have a routine – whatever that looks like for you. It can be tricky to stick to it, but it really does help. Mine is simple, and definitely flexible, but I find writing a list of tomorrow's tasks helpful, and keeping a loose schedule as well. I like to get up at the same time every day, take a break to walk my dog every afternoon and I try to stop working by about 6PM.
Canceling a trip (or anything else due to the lockdown) is stressful, and my heart goes out to everyone, but it's important to remember that this will be over one day and we will travel again. The amazing trip you planned can be postponed and you now have some extra time for planning, and hopefully, saving!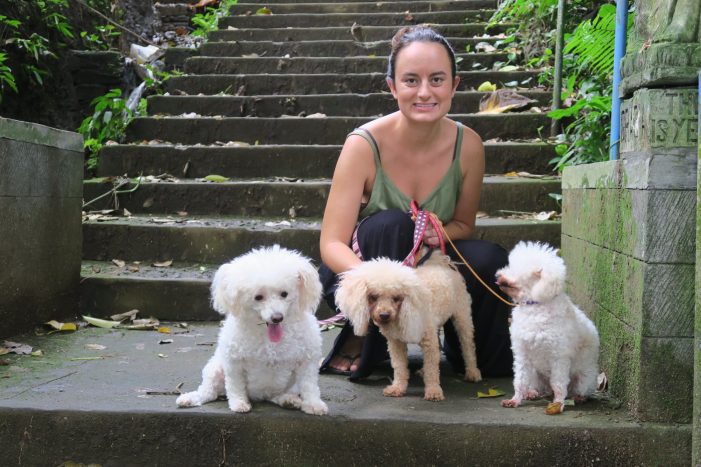 How has COVID-19 impacted your clients? How has it impacted your travels?
I am so grateful all of my clients made it back to the United States before flights were beginning to be canceled. There are many that have postponed their travels, and perhaps more that will need to, but for the most part, we've been able to move everything to a later date without much financial loss. All of our clients have been amazingly understanding and flexible, and we can't wait to get them back on the road once things calm down!
Personally, I had plans to stay in Mexico for a little while longer, and tentative other trips in the works for the spring and summer. As soon as the Canadian government recommended citizens abroad to return home, I quickly booked a flight. My dad was supposed to fly down to Mexico City the next day, so we had to cancel his trip, but overall it was a fairly quick and easy decision and I'm happy to be home!
Where do you want to go once we're able to safely travel again? What are your 2020/2021 travel goals?
I'm really hoping to make it to Europe again this summer or next, and I'd also like to check off a few new destinations as well. Taking a break from travel has reminded me of the excitement of planning to go somewhere new, so I'm really hoping to do a few trips I've always thought about but never planned. I'm thinking I'd love to make it to India, see the pyramids in Egypt or go to the Galapagos.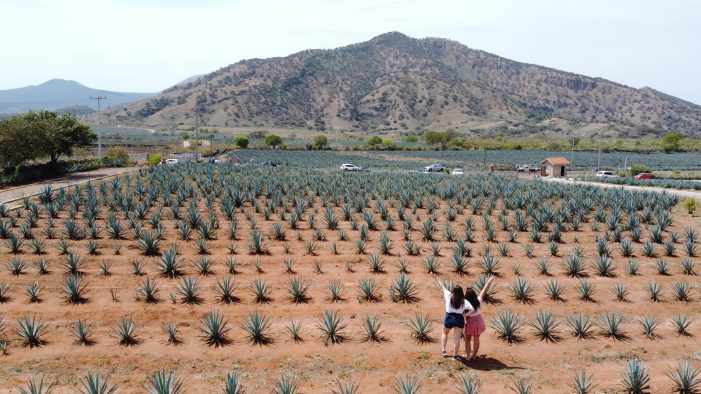 What are your hopes for the future of travel?
At the moment, my main hope is that we are safely able to travel again sooner, rather than later. Small businesses all around the world are suffering from this, and the travel and tourism industry is, of course, taking a hit. The sooner we can travel again, the sooner we can help the fragile economies of many destinations that rely heavily on tourism.
I also hope that as we re-navigate the future of the travel industry, we can try to nudge it in a more sustainable direction. When travel begins again, it will be the perfect opportunity to make choices on how we'd like to spend our travel money, on a global scale. We always love to support small, local businesses that are environmentally friendly, get off the beaten path to help fight over tourism and opt for more sustainable travel practices. I hope that this can continue, and more people will opt for sustainable travel – we definitely have the time right now to research 😉