Exploring the South Pacific Beyond Bora Bora
May 13, 2020 | by Emma McKay | Posted in Uncategorized
Palm fringed islands, crystal clear blue water, mountainous peaks covered in lush jungle are all thoughts that come to mind when dreaming of a trip to the South Pacific. One of the most popular and well known islands in the region is the "Pearl of the Pacific" : Bora Bora. While the island is stunning, and offers a level of luxury rarely seen elsewhere, exploring the South Pacific beyond Bora Bora is a true highlight!
The islands in the South Pacific are as unique culturally as they are topographically. Discover the sweeping route of Polynesian culture from Melanesia to Easter Island, across numerous stunning islands in this region. While popular spots, like Bora Bora and Fiji have emerged, lesser known gems dot this region and offer so much for travellers. Join us as we dive into exploring the South Pacific beyond Bora Bora!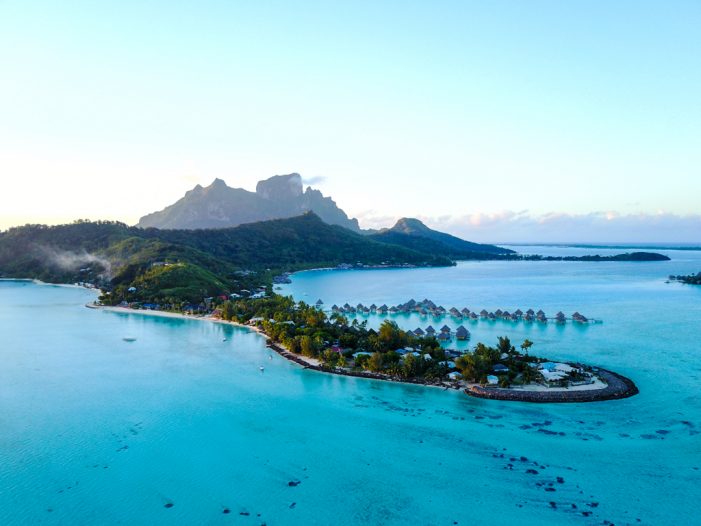 Other Islands Within French Polynesia
The easiest way to begin exploring the South Pacific beyond Bora Bora, perhaps on the same trip, is to add on some time on other islands within French Polynesia. Bora Bora is a part of the Society Islands archipelago, home to 14 islands, including the countries capital city on the island of Tahiti. Other highlights include Moorea (best for adventure sports!), Ra'iatea and Taha'a (best for hiking and cultural sites) and Maupiti, which is known as "Baby Bora Bora". Maupiti is similar to what Bora Bora would have been 50 years ago – no resorts, no cruise ships and very few tourists, just sweeping sand beaches, a warm shallow lagoon and local homestays.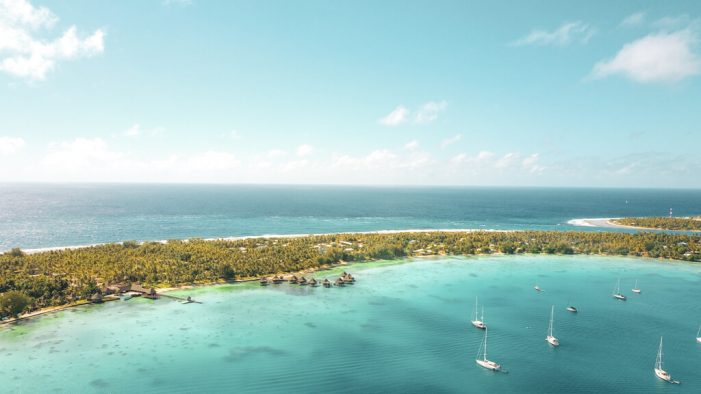 On other archipelagos in French Polynesia, the landscape is drastically different. On the Tuamotu Islands (about 1 hour northeast of Bora Bora by flight), the islands are extremely flat, with little vegetation other than palm trees. The islands here are atolls, circular, ring shaped coral reefs that create large lagoons in the centre of them. The Tuamotus are popular for diving and snorkelling, and Fakarava, one of the atolls, is classified as a UNESCO Biosphere Reserve, famous for its underwater life.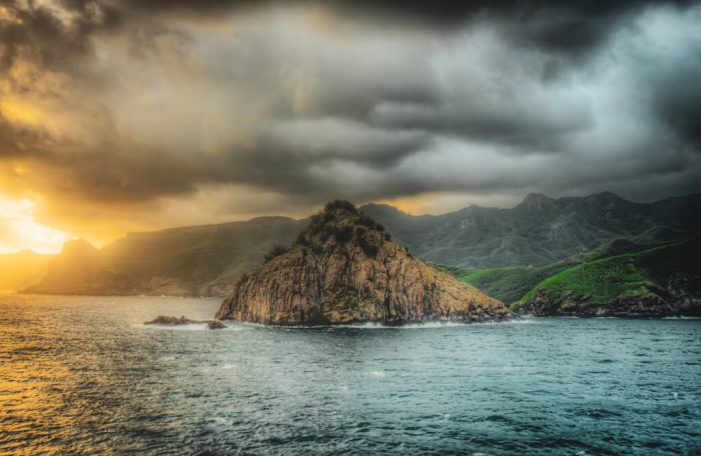 Another highlight within French Polynesia are the Marquesas Islands. The archipelago, which is located over 3 hours from Tahiti or Bora Bora, are also very different from the rest of the country. Where the Tuamotus are flat, home to shallow lagoons, and the Society Islands are mostly lush and green, the Marquesas are much more wild. Think jagged peaks, black sand beaches, dense jungles and wild horses. The Marquesas are an adventure – you definitely won't find overwater bungalows here!
Adding on a visit to any of the islands above with a trip to Bora Bora is simple and definitely a unique addition! Get in touch to start planning your adventure today!
Vanuatu
Made up of approximately 80 islands stretching over 800 miles, Vanuatu is the kind of adventure perfect for exploring the South Pacific beyond Bora Bora. Vanuatu is one of the more reasonably priced destinations in the South Pacific, and definitely draws in less tourists, making it one of our favourite picks! The islands are stunning, offering amazing views in all directions, home to amazing diving and snorkelling, and on land find an interesting Polynesian history, friendly hospitality and plenty of hiking opportunities through the rainforests.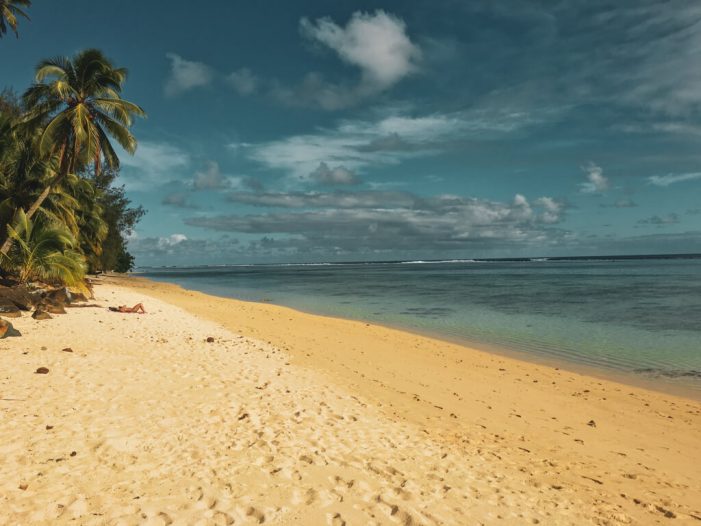 The beaches here are stunning, particularly on Mystery Island, a largely deserted island with amazing beaches and few visitors, and Hideaway Island, where you can snorkel to the worlds oldest underwater post office – and actually send a postcard home! Elsewhere, at Million Dollar Point, you can snorkel or dive with WWII tanks, jeeps and more that were dumped there after the war ended – definitely a unique experience to Vanuatu. Inland, another unique experience is to head up to the famous Mount Yasur on Tanna Island, known as "the world's most accessible active volcano". With a 4WD vehicle, you can get up to about 400 feet from the crater, and most days watch it erupt.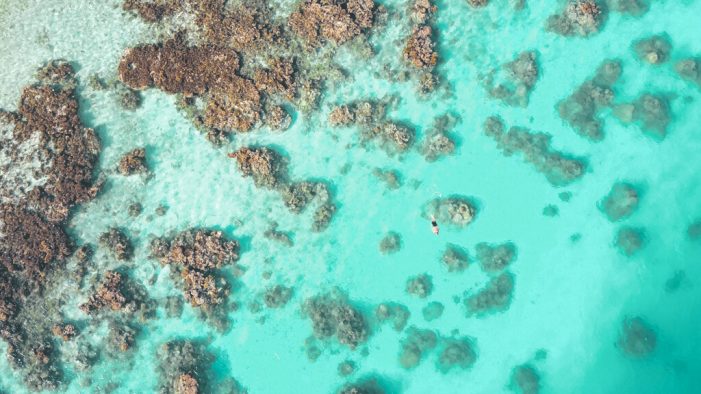 Additionally, the islands are rich with cultural history. Discover centuries old culture with a visit to The Yakel Tribe on the island of Tanna, which inspired an Oscar-worthy film of the same name. On Pentecost Island, you can also witness Nanggol or Land Diving – a thousand year old bungee jump performed by locals by tying nothing but tree vines to their feet.
Cook Islands
One of French Polynesia closest neighbours are the Cook Islands. The 15 islands are located a few hours west of French Polynesia, and offer similar landscapes but with a few big changes. Here you won't find any branded resorts, no stop lights and certainly no big businesses. The island are home to a much quieter life! Most travellers begin in Rarotonga, the largest island, and home to the capital city, Avarua, and along with a number of stunning beaches. Further away, the islands of Mangaia and Aitu draw a few visitors, but none more-so that Aitutaki.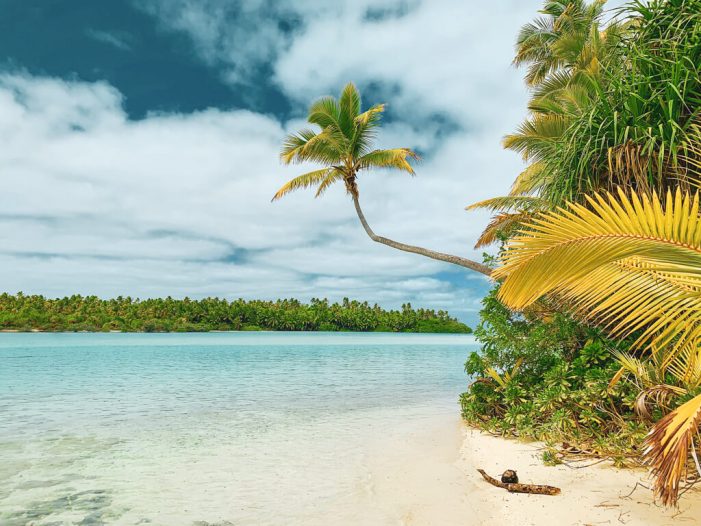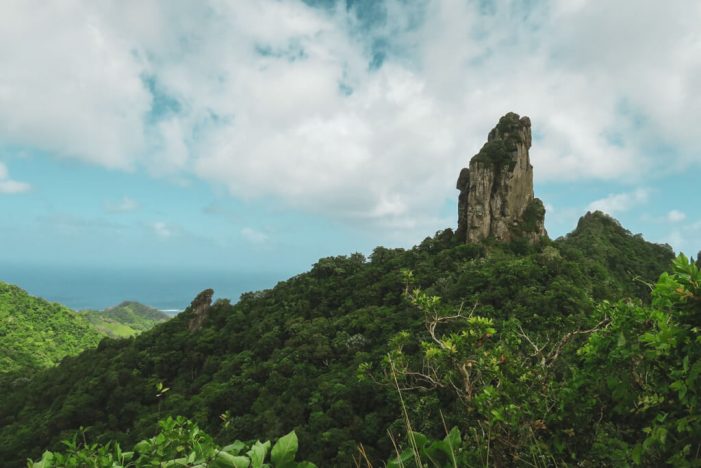 Aitutaki is perfect for exploring the South Pacific beyond Bora Bora as it could easily be it's alter ego – similar views, but very few big resorts! The island is very secluded, and mostly marketed to honeymoon travellers. The lagoon here is like warm and calm, the beaches are perfectly white and everything operates at a more leisurely pace. One of the best (and only) organized tours on Aitutaki is a lagoon excursion, heading out across the lagoon, spearing fish for lunch and snorkelling some of the best coral reefs in the country – also available as a day trip from Rarotonga!
On Rarotonga, things move a little faster, but still expect relaxing beach days, kitschy restaurants, and few major businesses. One of the best adventures on the island is the Cross Island Hike, a full day adventure heading north to south on the island, ending at a spectacular waterfall. The island is also perfect for cycling – with flat, paved roads and beaches at every turn. Talk about paradise!
Other Destinations
By no means could this list ever be complete. With numerous other islands in the region, it's impossible to fully enrapture the best islands for exploring the South Pacific beyond Bora Bora. A few more destinations to explore include:
Fiji: This popular vacation destination is known for expensive resorts and extreme luxury, but Fiji offers so much more than that. While yes, there are many amazing resorts, there are also local boutique hotels, villages to explore and plenty of culture. For nature lovers, Fiji also does not disappoint, with amazing beaches, abundant diving opportunities, and many heritage parks for hiking, whitewater rafting and waterfall chasing.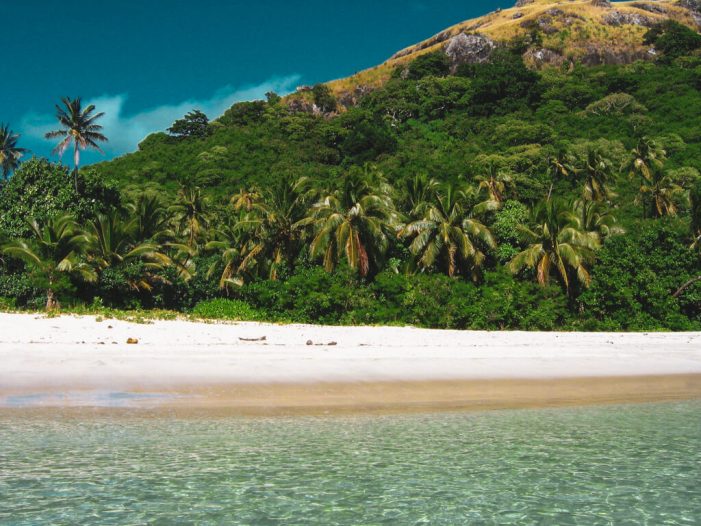 Tonga: Likely one of the least westernized destinations on the list, Tonga is wild, unpolished and amazingly cultural. With all things on the islands moving on "Tonga Time", expect a slower pace and quiet experiences. One of the best places to visit is Ha'apai, a chain of 50+ flat, coral formed islands with amazing beaches. This is the perfect place to disconnect from the world, lounge on the beach, surf and snorkel.
Samoa: Like Tonga, what Samoa also lacks in vast tourism infrastructure, it more than makes up for in its beautiful, natural landscapes. Stunning waterfalls, dense jungles, volcanos and warm waters on stunning beaches are only the tip of the iceberg in Samoa. The two island Independent State has more than you would want in a tropical vacation, with plenty of history to discover as well.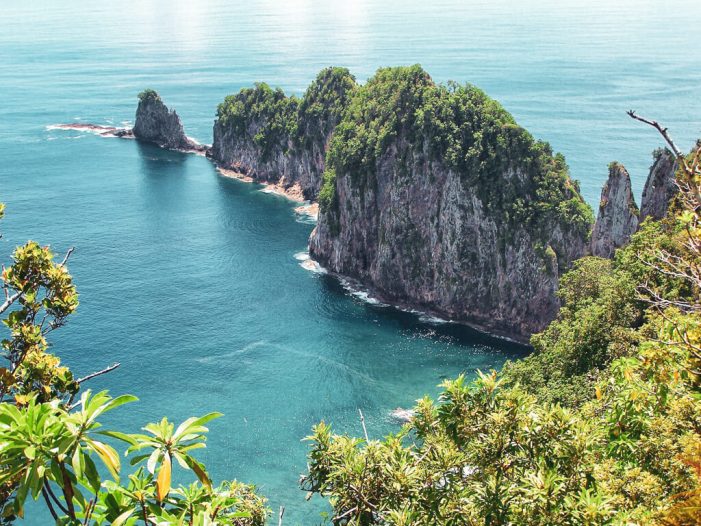 New Caledonia: A mix of French hospitality and Melanesian culture, New Caledonia is most popular with tourists from Australia and New Zealand, and given its proximity, it is easily added on to a trip to Vanuatu. The stunning lagoon is a World Heritage Site, and home to the New Caledonian barrier reef, the third largest in the world. Of course expect amazing diving and snorkelling here, but inland there is plenty of adventure as well, with caves, waterfalls and natural parks dotting the islands.
Solomon Islands: East of Papua New Guinea, the 992 Soloman Islands are a melting pot of European and traditional Melannesian, Polynesian and Micronesian cultures. Traditional villages dot the islands, many still living as they would have a hundred years ago. Throughout the islands discover volcanoes, mangroves full of crocodiles, lagoons perfect for snorkelling and dense forests, there is adventure around every turn in the Solomon Islands.
Easter Island: Though a part of Chile, Easter Island has strong roots in Polynesian culture. Perhaps most famous for the giant, sober-faced stone statues called moai the islands, the island offers more than just history. The diving, snorkelling and surfing here are also world famous, and inland, you can traverse the length of the island camping, hiking, biking or horse riding. Easter Island is riddled in mystery, and definitely one of the most unique destinations on earth.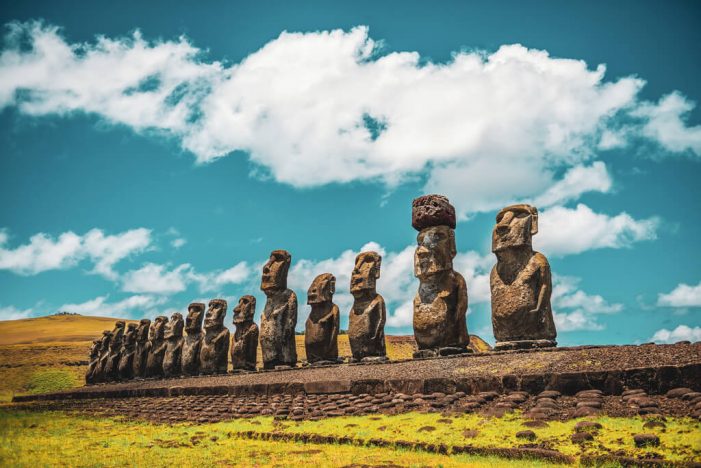 Exploring the South Pacific beyond Bora Bora will not only introduce you to new cultures, but new landscapes and so much more. All of the islands above are unique, hold a great amount of history and would make a fabulous trip, coupled with Bora Bora or not. Let allé help you plan your dream trip to the South Pacific!
Pin it for later: