Where to go after Paris: The 16 best beaches in France
March 6, 2019 | by Riana | Posted in Europe, Places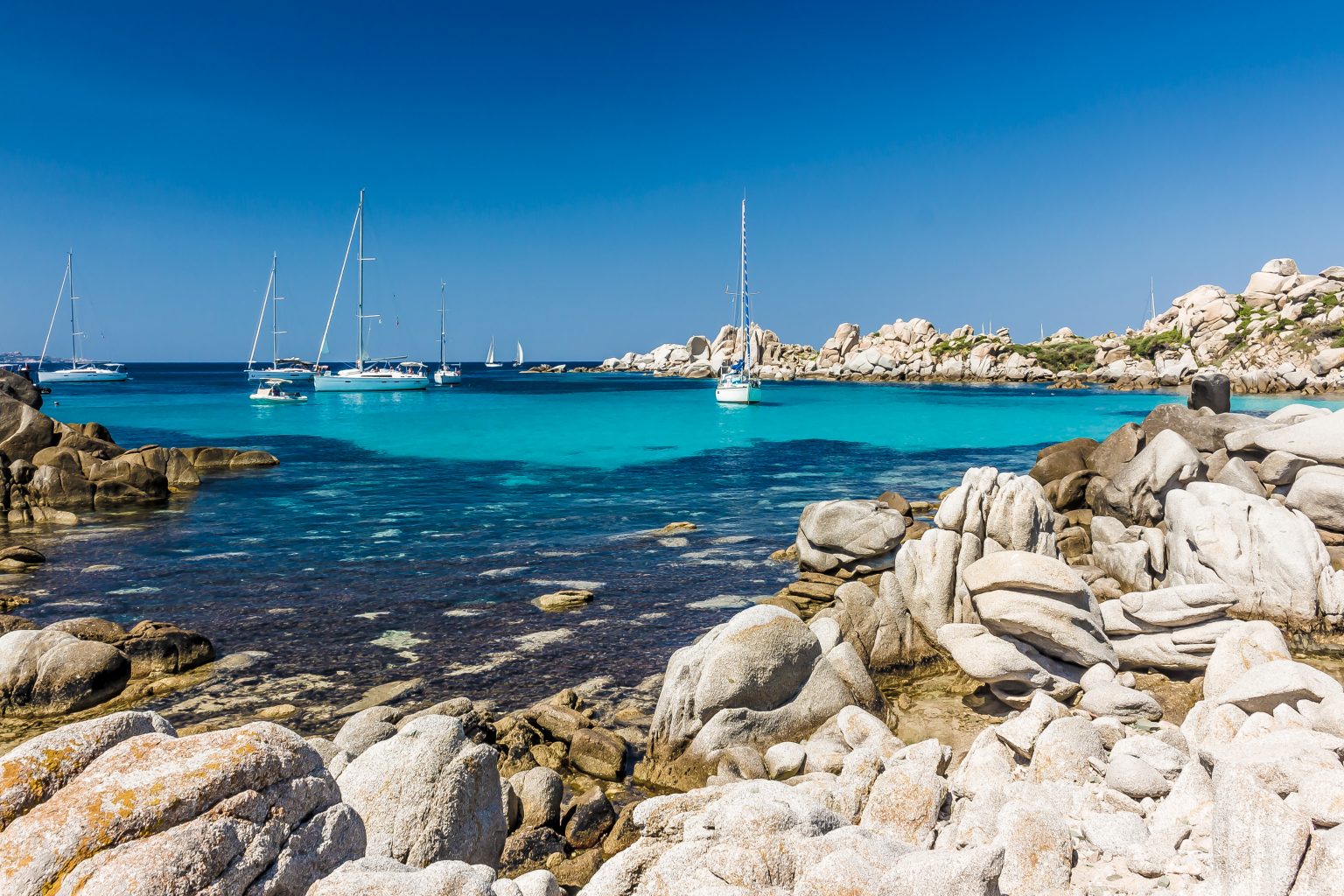 No trip to France is complete without a stop in Paris. But we know France is about so much more than the Louvre and the Eiffel Tower. There's the countryside, the vineyards, the food and, believe it or not, the beaches. That's right, we said it: France is home to some of the most beautiful beaches in all of Europe. Don't skip out on some of the best beaches in France!
Once you've had your fill of admiring Notre Dame, pack your swimsuit and grab some macarons for the road on your way to the 16 best beaches in France.
Northern Beaches
You don't have to go far from Paris to find some of France's beautiful beaches. In fact, the North coast of France is filled with tons of breathtaking coastline – the perfect place to escape the big city.
The beaches of Normandy combine the best of both worlds for lovers of history and sandy shores. In 1944, the Allied Forces launched their successful D-Day invasion along the beaches of Normandy. You can stand on the very sand where the troops did, and learn a lot more about the invasion in the accompanying museums.
2019 marks the 75th anniversary of D-Day, making it the perfect time to visit Normandy. This year's event will include the International March for Peace, a book fair, historic walks, parades, concerts, parachute landings, movies, children's events and more.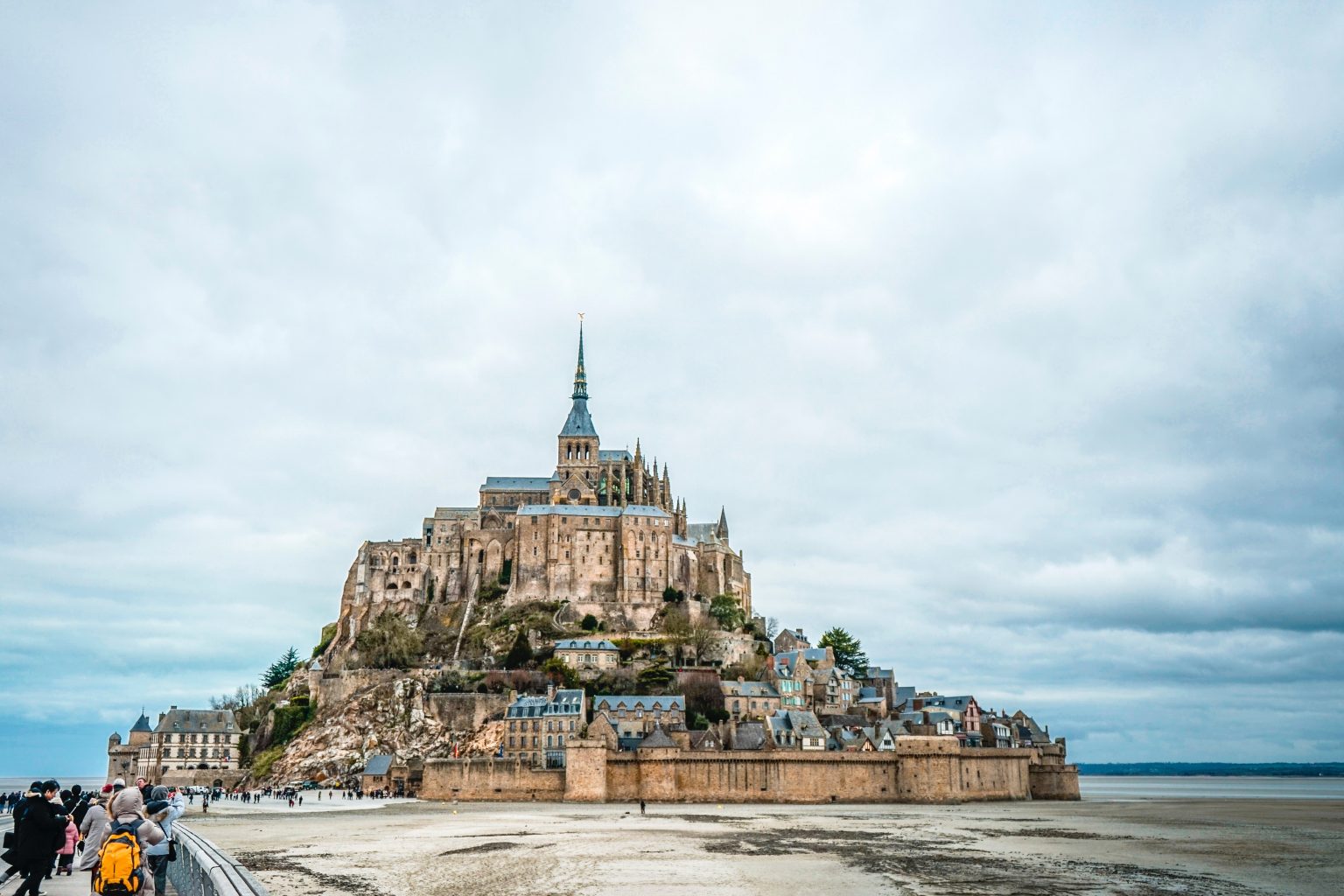 Along the coast by Normandy lies Etretat. This town is famous for its natural white chalk cliffs and arches that jut out into the ocean. While not an ideal place for swimming, this area is stunning and certainly worth a visit.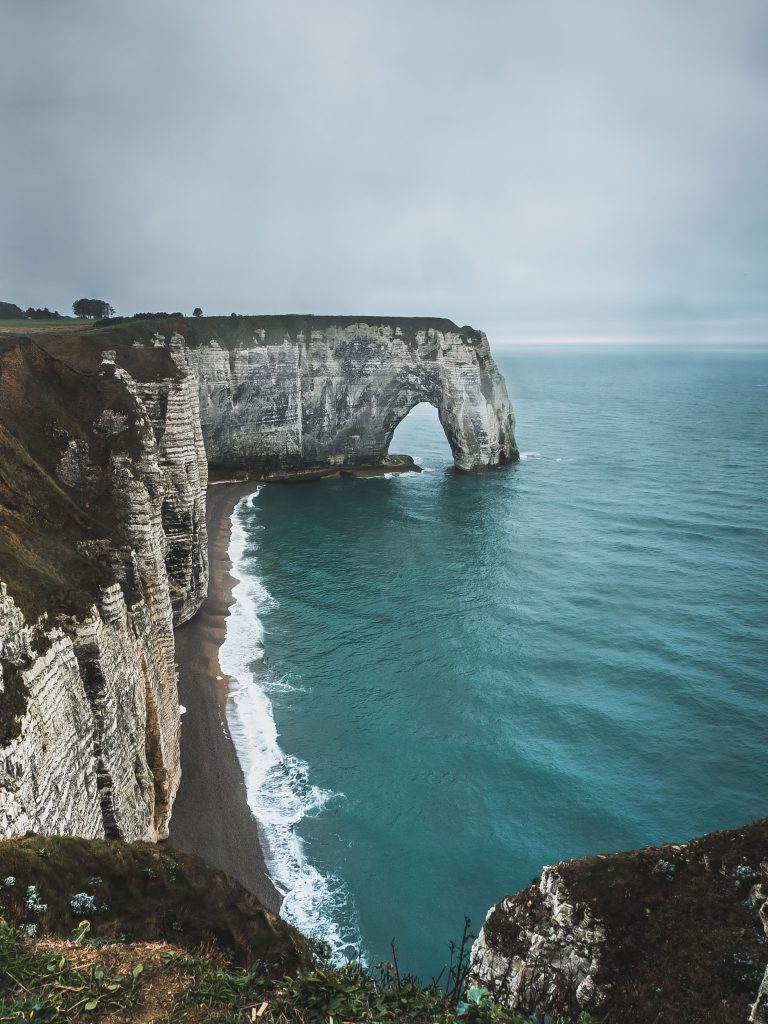 Further north by the Channel Tunnel that connects France with the United Kingdom, you probably wouldn't expect to find a little stretch of beach paradise. But Wissant (La Plage Wissant) would have you stand corrected. Wissant, meaning white sand in French, is a long flat beach and one of the best kitesurfing destinations in Northern Europe.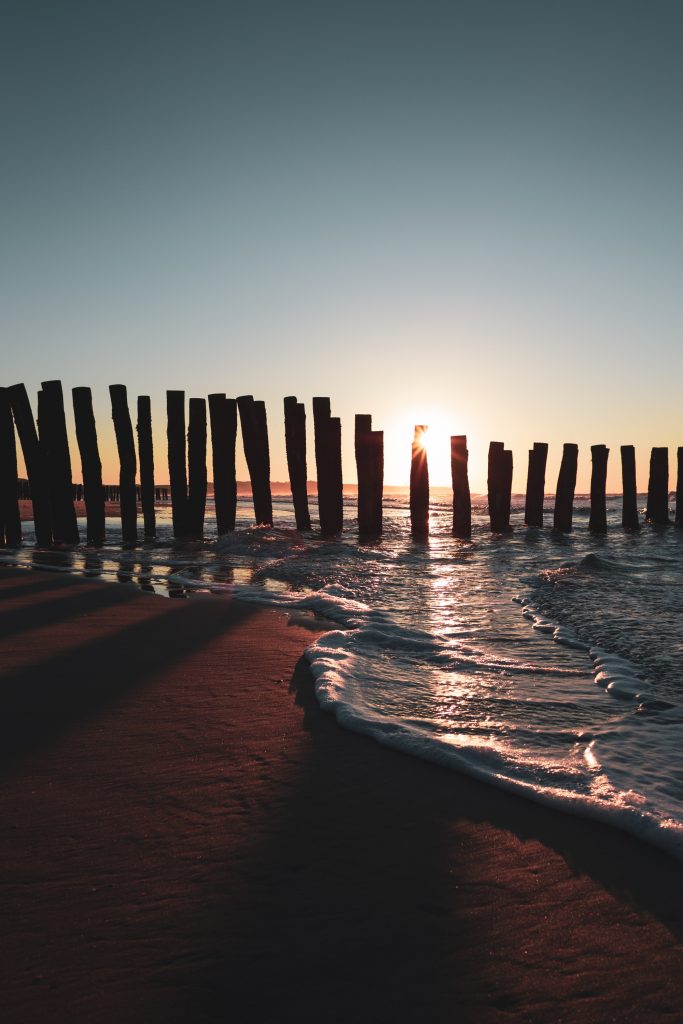 Staying in the north, we'll head west along the coast to the region of Brittany. While not known for tropical beaches, Brittany's coastline does offer some of the most dramatic cliffs, rugged scenery, and blush-hued sand and rocks.
If you're in Brittany, we encourage you to check out the Crozon Peninsula. This stunning area offers some of Brittany's best coastline. Enjoy rocky mountain faces, sea caves and even some white sandy beaches. The secret coves along this peninsula will convince you that you're in the Mediterranean, not the Atlantic. And best of all? This area is quite a secret so you may have the whole beach to yourself.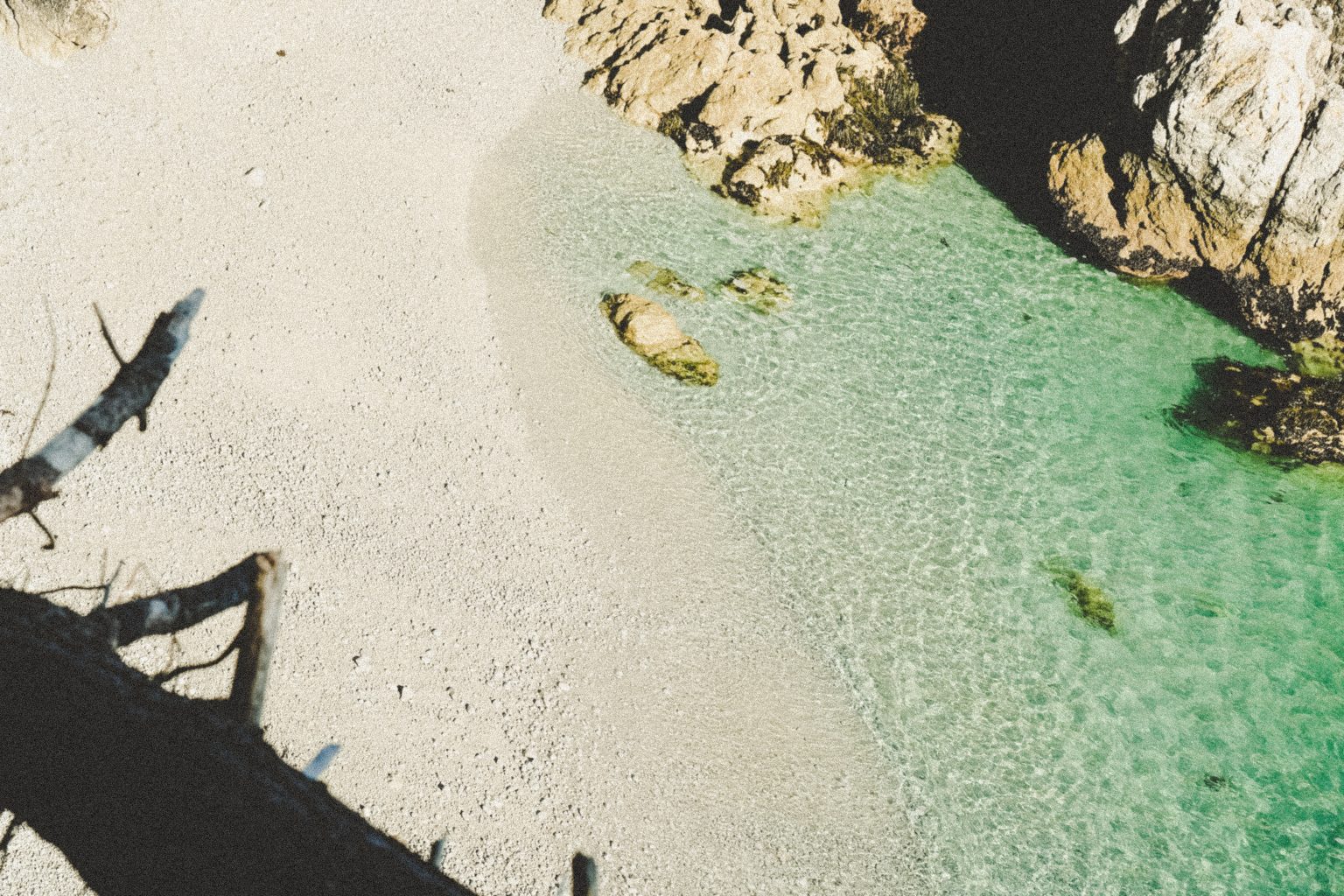 Southern Beaches
Of course, we couldn't write about the best beaches in France without heading to the South of France. But it's more than just the crowded glitzy Cote d'Azur beach clubs that await you down here.
We have to mention France's most popular beach area, St. Tropez. If you're looking for a beautiful beach and celebrity sightings, you have to go to Plage de Pampelonne. Crystal clear waters, private beach clubs, giant yachts and luxury dining will all be calling your name from this A-list hot spot.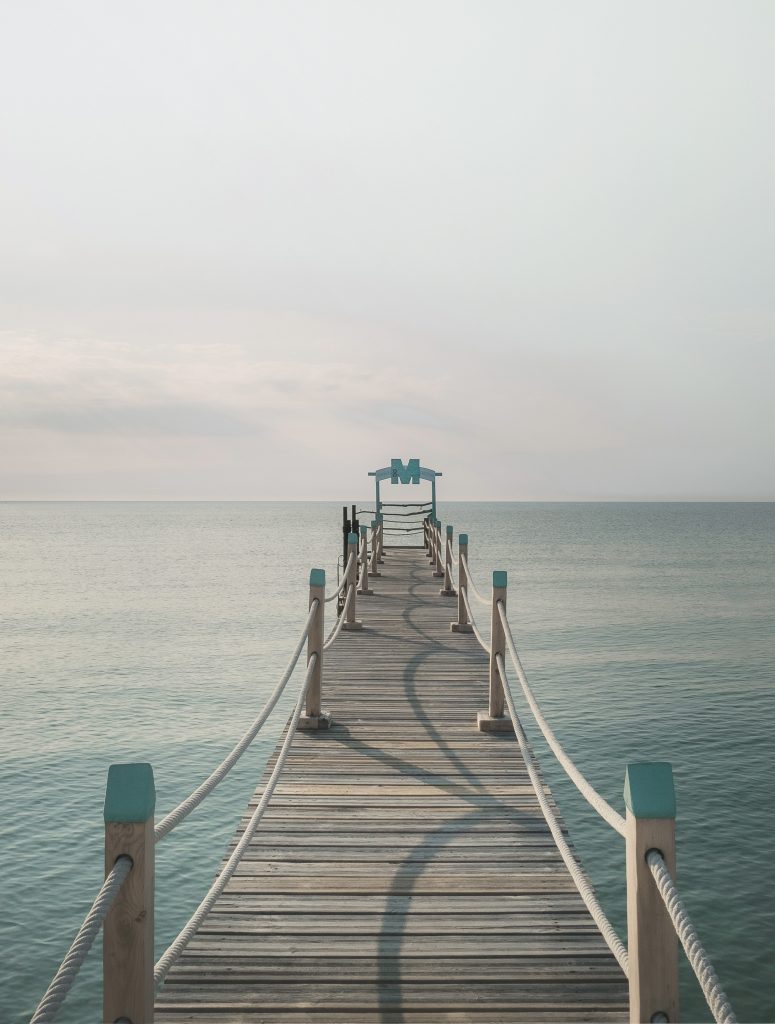 If you're looking for something slightly less polished in the south of France, we suggest Calanques National Park. An easy trip from Marseille, this beautiful nature reserve is home to bright blue waters and drastic limestone cliffs. If you don't mind putting in a little work by hiking through the rocky trails, you'll be rewarded with beautiful views and stunning little beaches.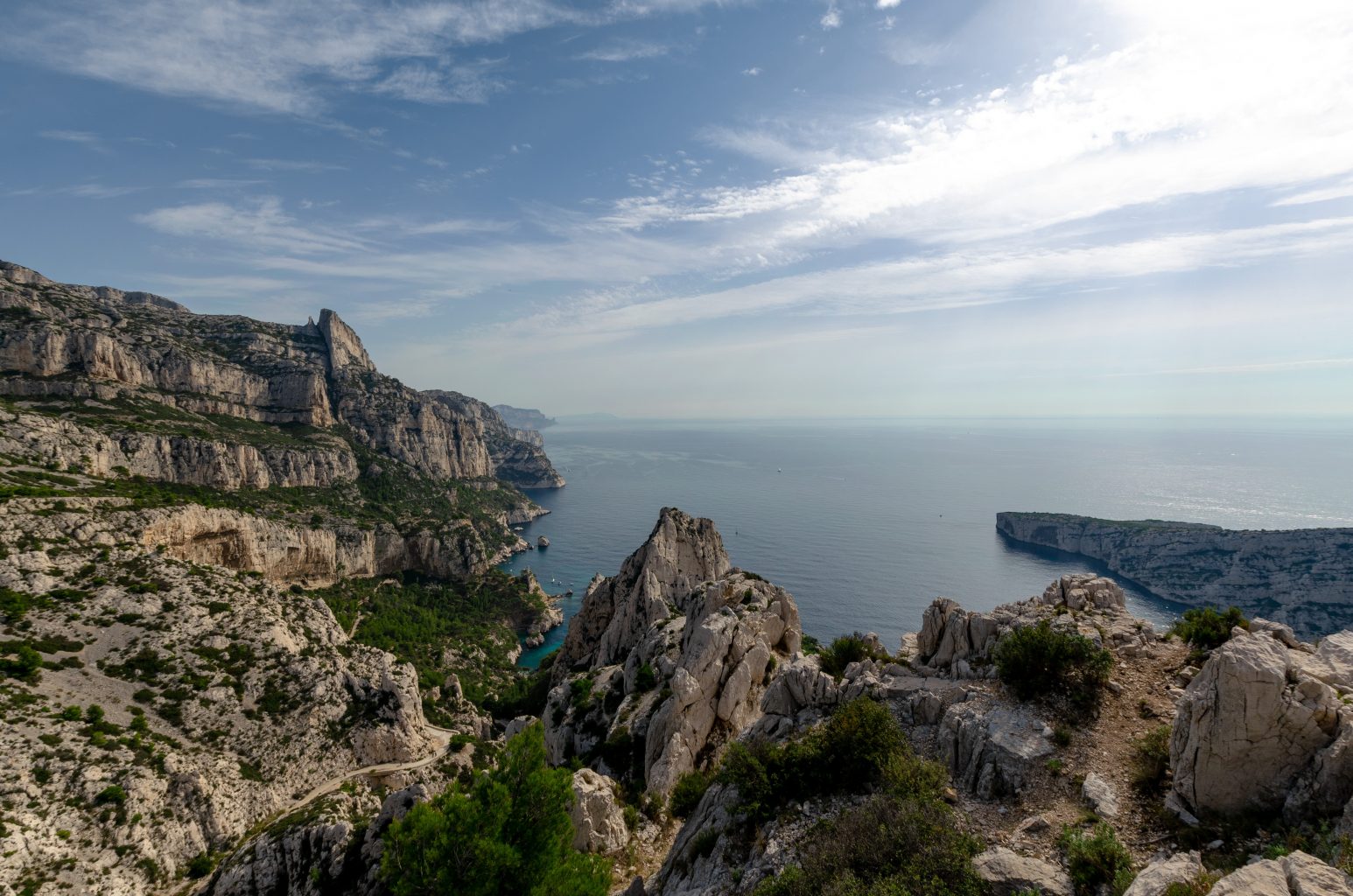 Leaving the mainland, we have the picturesque island of Porquerolles in Hyères, France. Deemed by Vogue as the "Nantucket of the Mediterranean," Porquerolles is white beaches, limestone cliffs, lush forests and old school charm. You'll have your pick of beautiful beaches and coastal walks here.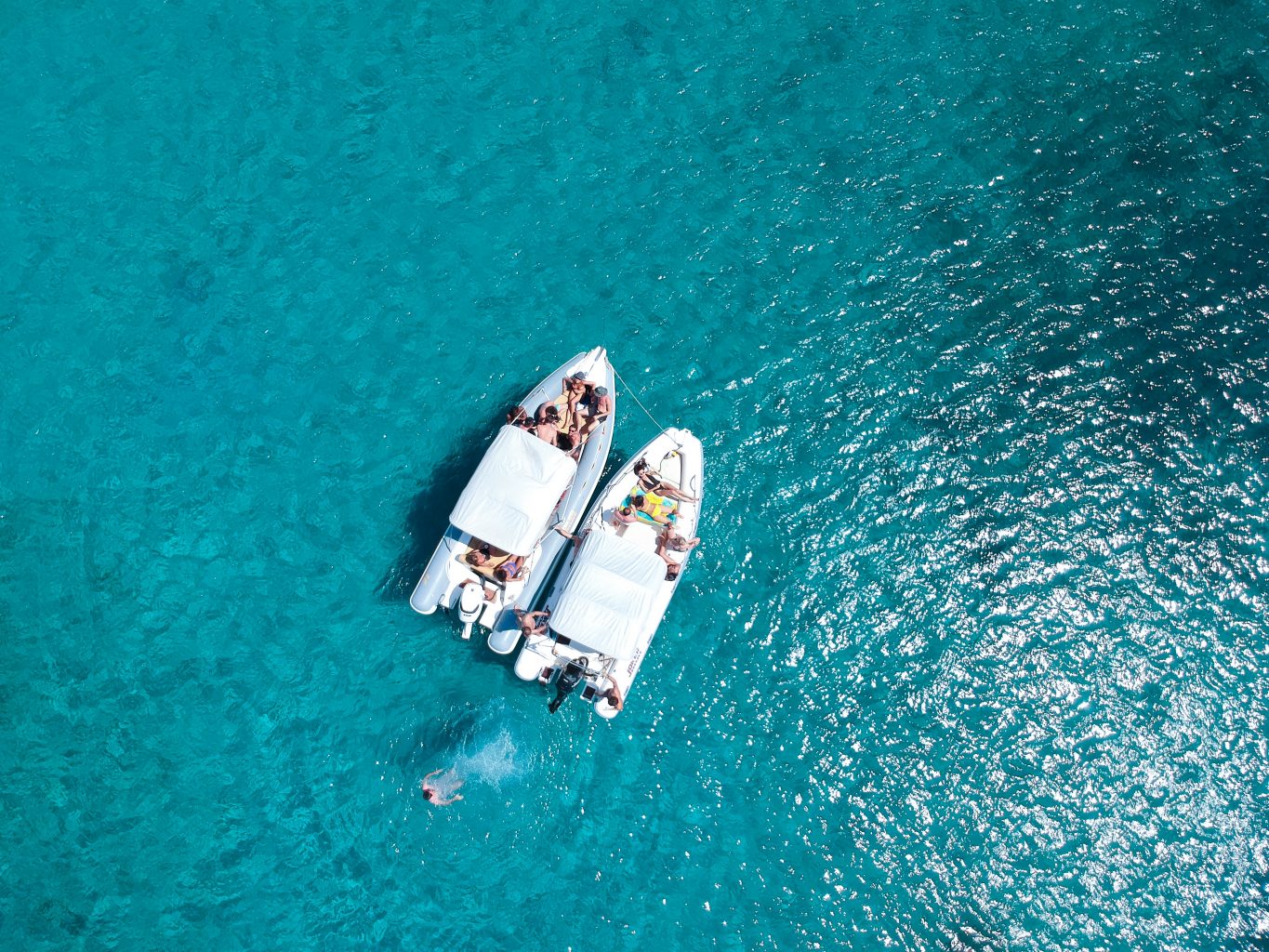 Another must-visit spot for beach lovers off the mainland is the Lerins Islands, a group of four Mediterranean islands off the French Riviera. The Lerins Islands are the perfect day trip from Cannes and where you can enjoy tranquility and unspoilt nature. Discover hidden beaches, explore an ancient fortress and sample wine made on the island by Cistercian monks.
Western Beaches
With a coast on three sides, it's easy to see how France is home to a diverse variety of beautiful beaches. Let's head west and discover what the Nouvelle Aquitaine region of France has in store.
Outside of Bordeaux lies the Dune of Pilat – Europe's tallest sand dune. The Dune of Pilat stretches 377 feet tall, 1.7 miles long and 1640 feet wide. The view from the top, including sweeping views of the ocean and a nearby pine forest, is absolutely spectacular. It's well worth the climb.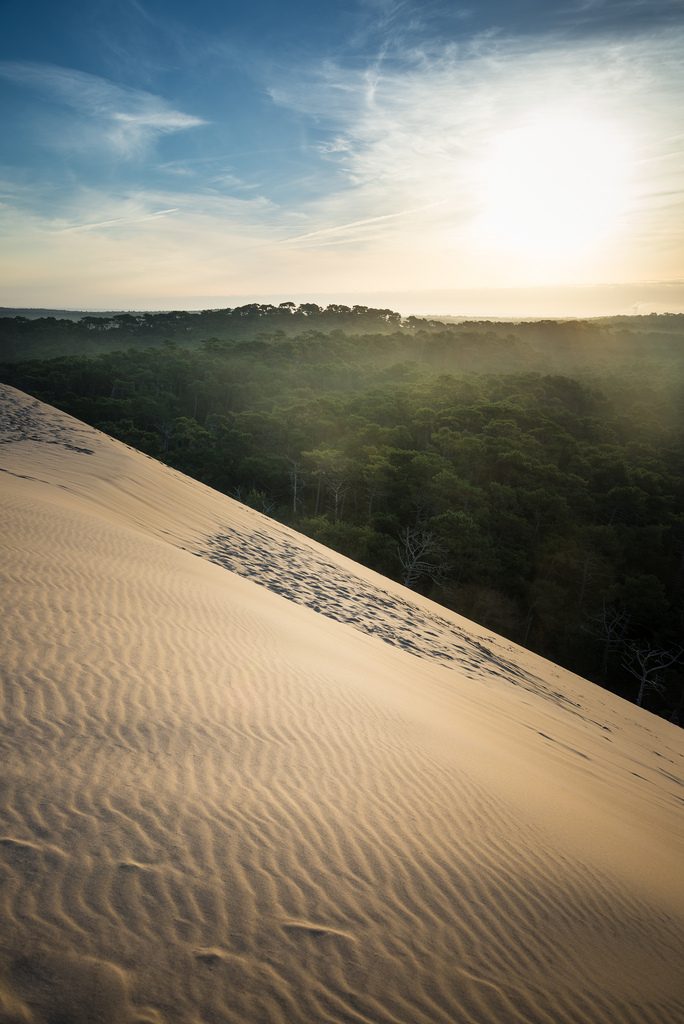 Just next door to the Dune of Pilat lies Arcachon, a seaside resort town. The town is split into four districts, representing the four seasons. In the summer district, you'll find shopping, a casino and Arcachon's famous sandy beach.
An hour north of Arcachon lies another seaside town, Lacanau. Lacanau is the beach to be at if you're interested in surfing. Vast beaches and perfect waves make this the ideal spot for surfers; if you arrive in August you can watch the Lacanau Pro surf competition. In addition to beaches, Lacanau also has a beautiful pine forest and peaceful lake – the perfect spot for any activity out in nature.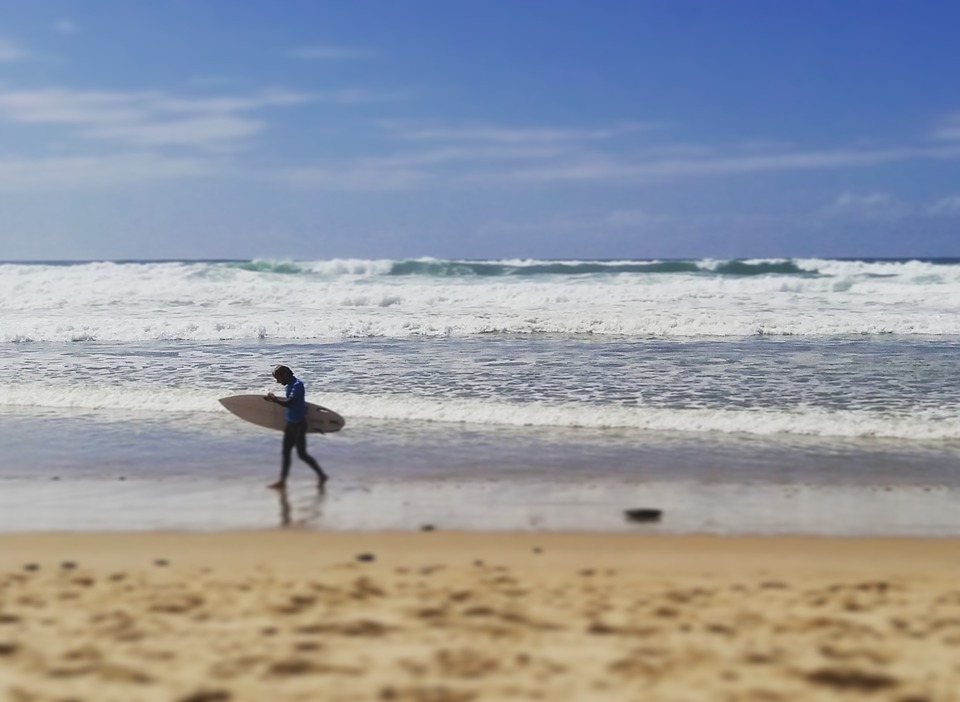 Heading to the Spanish border, we have two more West coast beaches to put on your radar. La Côte des Basques is the jewel of Biarritz and another great spot for surfers. This long sandy beach is popular in Basque country thanks to its surfing conditions and magnificent views.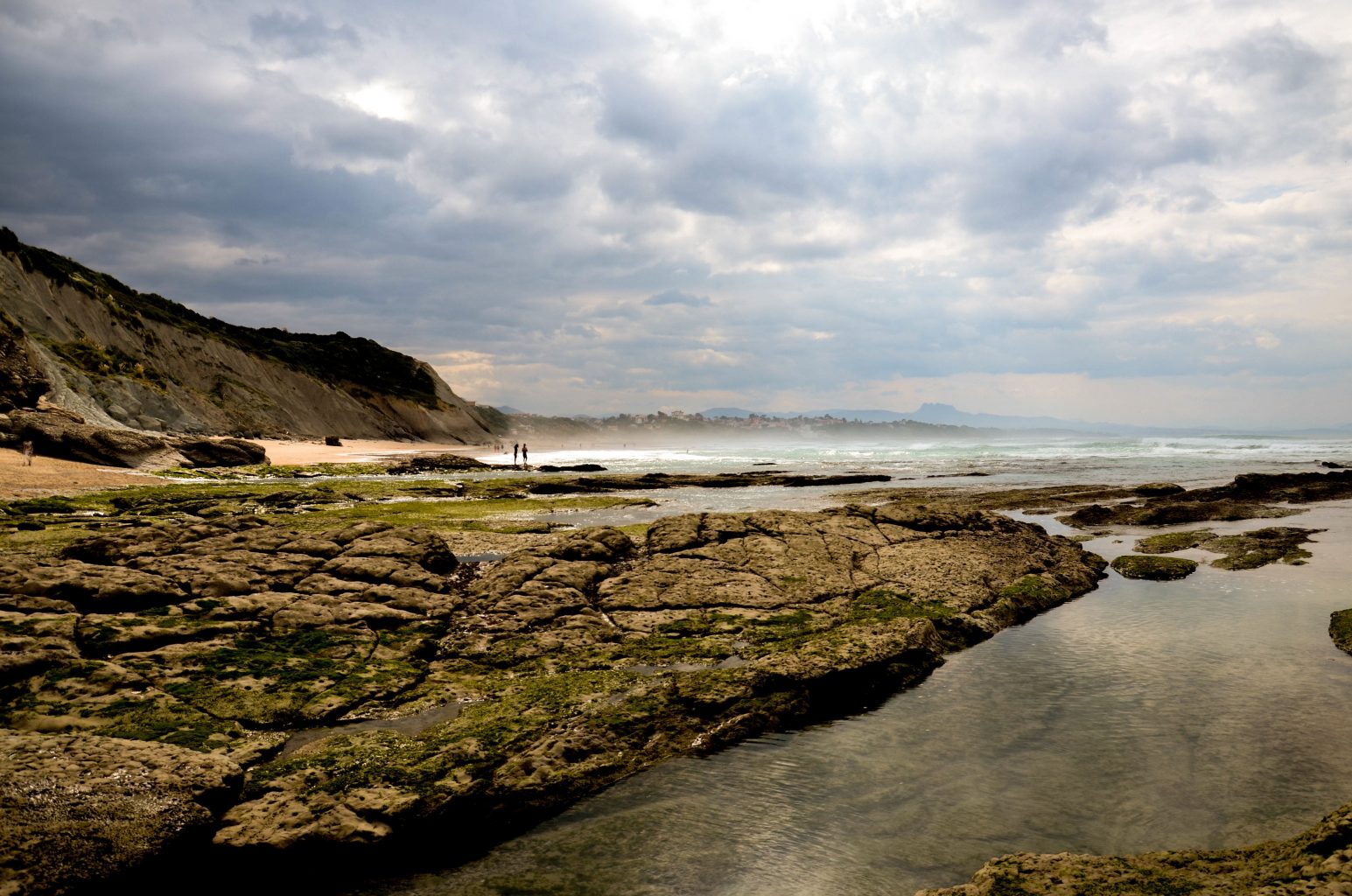 As close as you can get to Spain while still being in France lies Plage d'Hendaye. Another long sandy beach that's ideal for water sports, Hendaye is also home to a beautiful promenade perfect for beach strolls.
Corsica Beaches
Lastly, we arrive at the beaches on Corsica, a French island in the Mediterranean with a distinct Italian flair. The natural beauty of Corsica is a must see for outdoor lovers visiting France.
Palombaggia is one of Corsica's most famous beaches, and for good reason. This stunning beach has crystal blue water, white sand, scenic views and plenty of beachside amenities. It's often voted one of the best beaches in Europe and so gets understandably busy in peak season.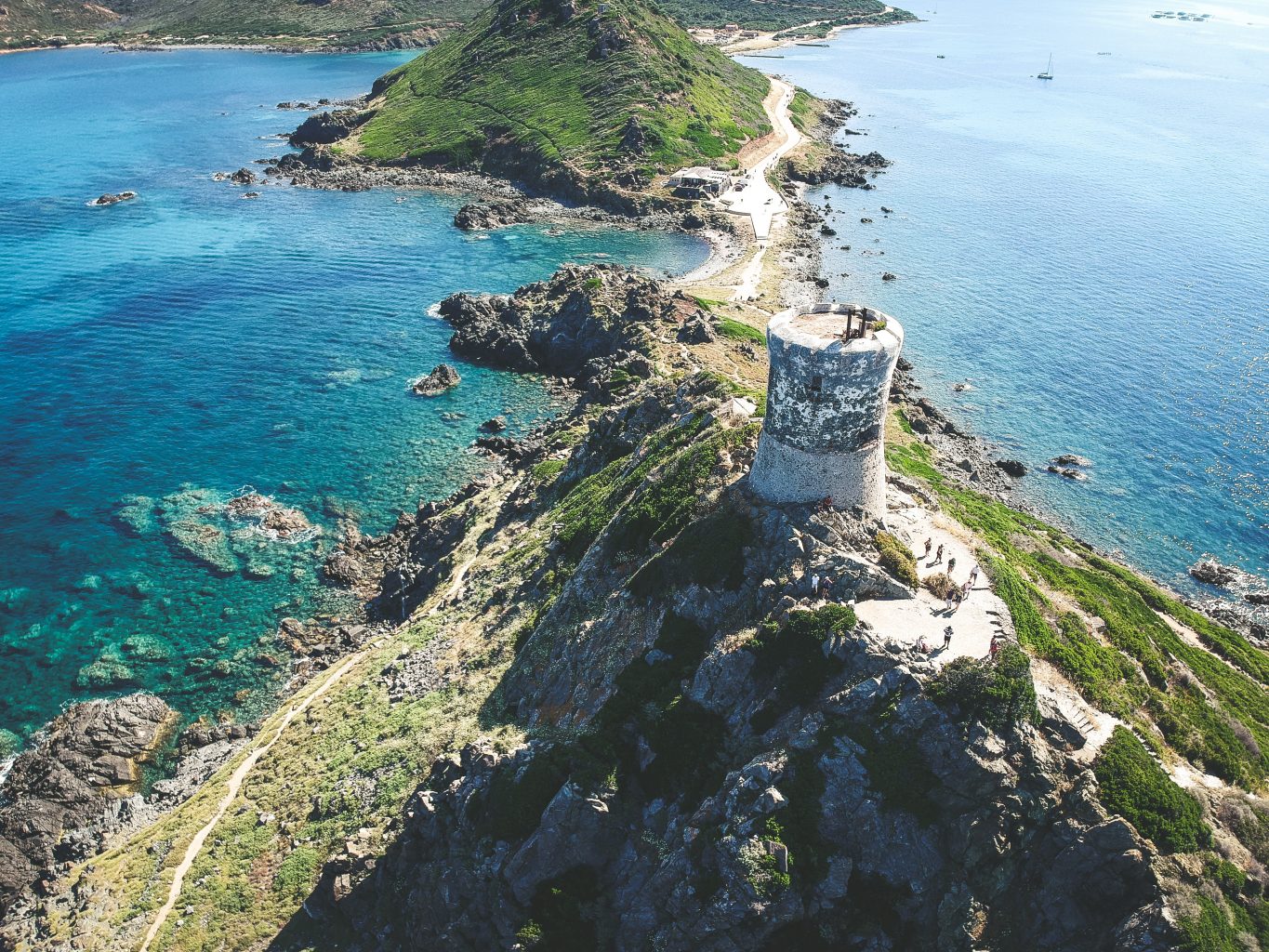 South of Palombaggia lies Plage du Petit Sperone in Bonifacio. This little pearl of a beach is one of the most beautiful in all of Corsica. It requires some walking to get to, and can fill up on a busy day given its small size. But in the off-season, this place is tranquil. It's also great for diving and snorkelling.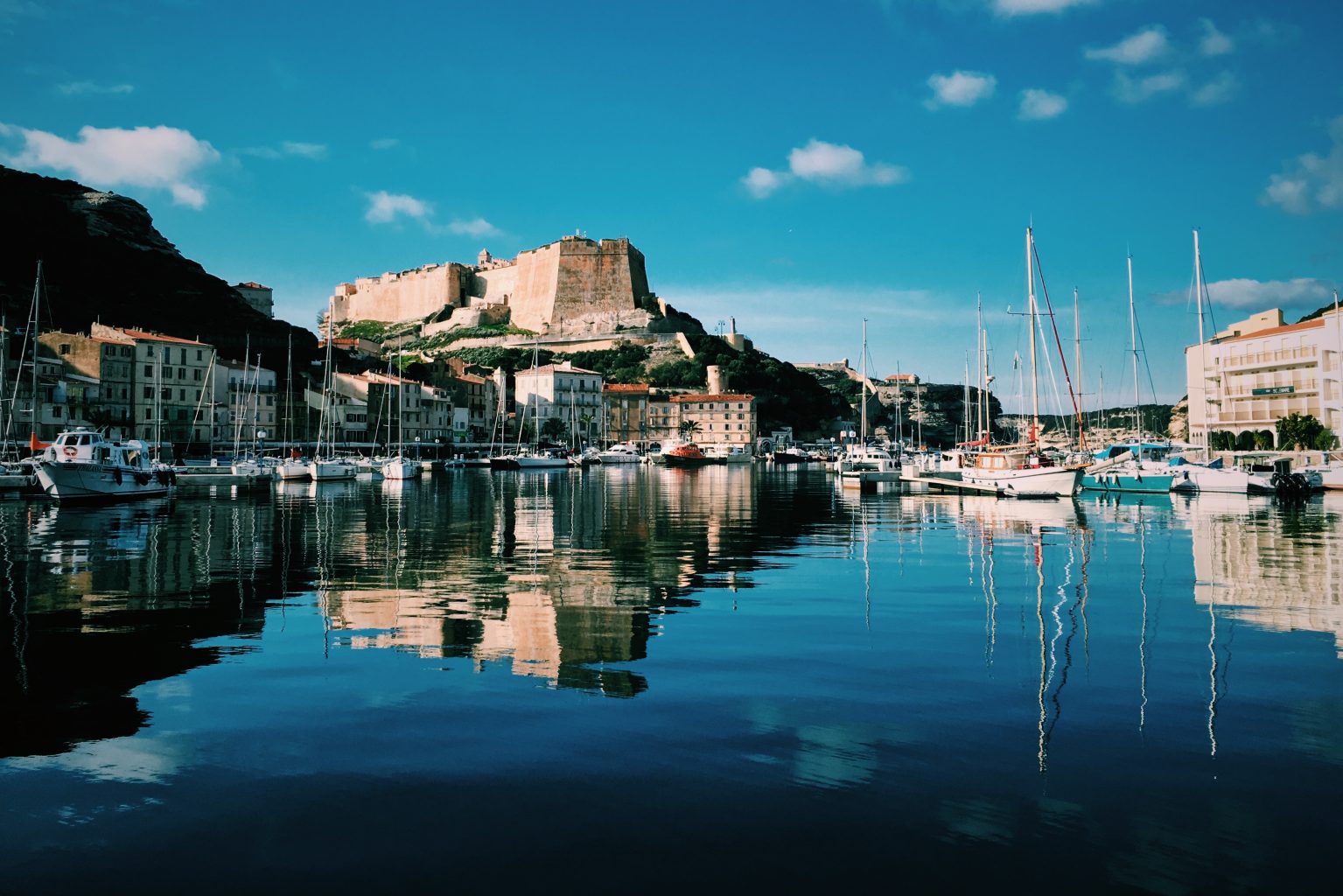 At the north end of the island you'll find Plage de Saleccia. This is the beach to go to if you're looking for something more secluded. And that's because this beach will take some work to get to. You can arrive by 4×4 or by ferry, and you'll need to bring in your own food and beach equipment. But what awaits you is crystal clear waters and white sands that are often compared to those you would find in the Maldives.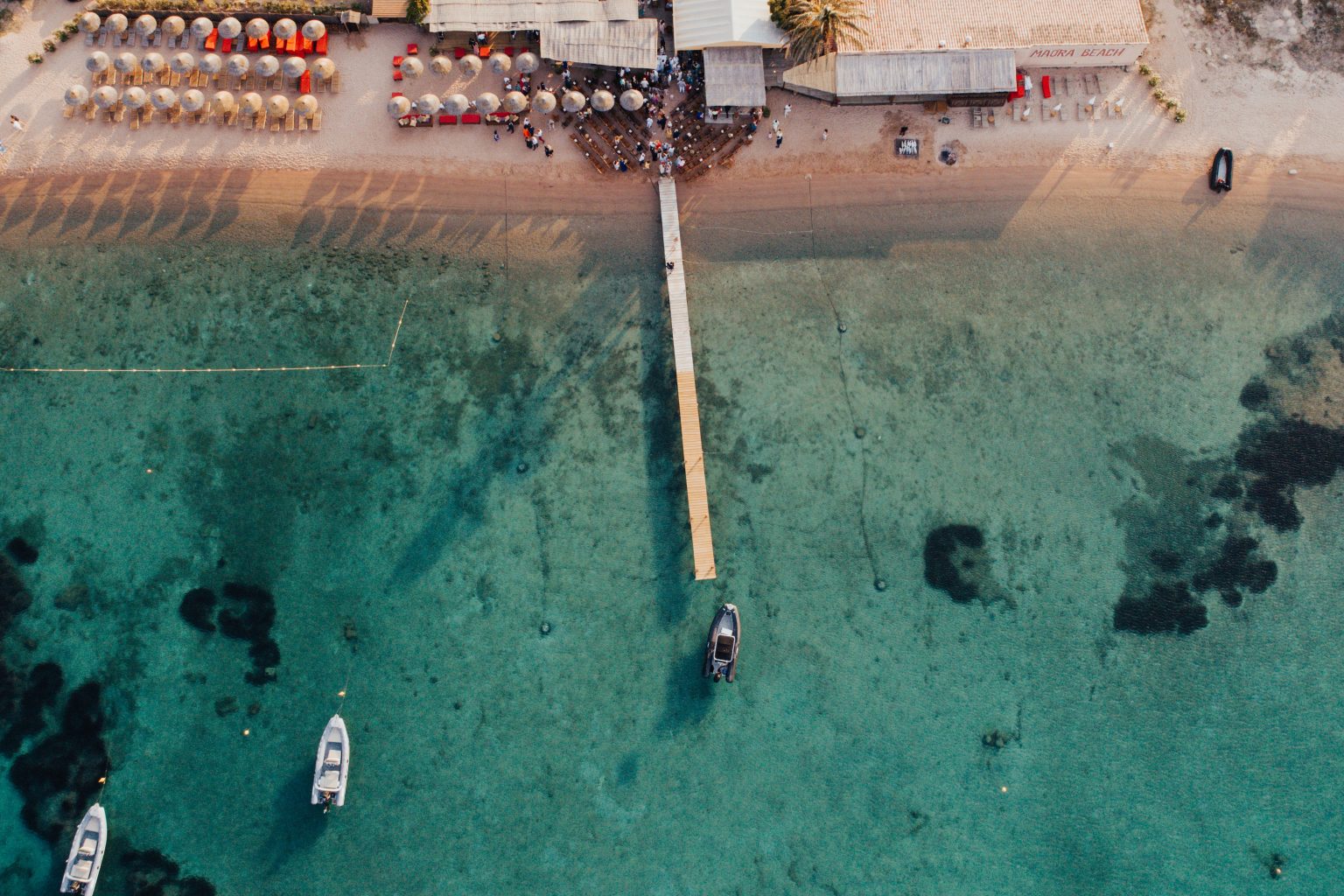 Read more of Europe: Top 5 Greek Islands Near Santorini
From rugged coastlines and surfing to hiking trails and hidden white sand beaches, France absolutely deserves to be known for more than its food and landlocked cities. Discover what makes France the perfect country for beach lovers by visiting one of our picks above!
Which do you think is the best of the beaches in France?