Unique honeymoon destinations you haven't thought of (yet)
May 23, 2017 | by Irina | Posted in Travel IQ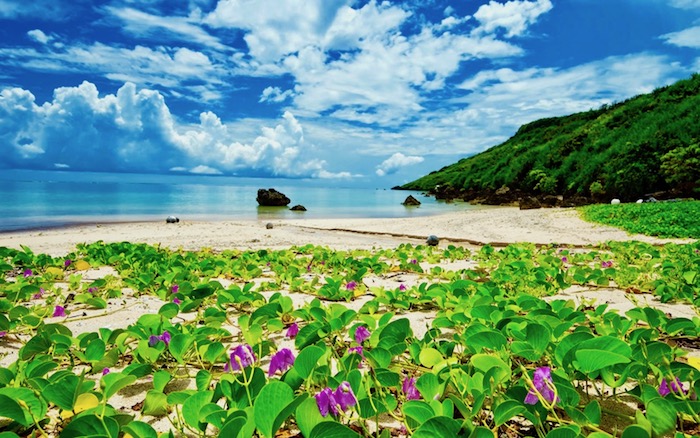 There's so much to take into account when picking where to go for your honeymoon- from the time of year, to whether you want to travel right after your wedding or not, to how long to go for, budget, etc etc. And of course, your honeymoon should be special; why go to the same place that your friends have been? This is your chance to have a once in a lifetime trip, to go all out with your special someone. You've traveled together before, and you'll surely travel together again, but nothing will ever compare to your honeymoon.
At allé, our team plans honeymoons day in and day out (and we love it, a lot). Here are the destinations we're most excited about for couples who are looking for something a little extra special:

Curaçao (the Dutch Antilles)
Much less known than its neighbor, Aruba, Curaçao is an island in the southern Caribbean that has a brilliant European flair mixed with stunning lagoons and pristine white beaches. Just off the coast is tiny and uninhabited Klein Curaçao, with a rich marine life, long sandy beaches and picturesque remnants of the fishing village that was once there. Curaçao isn't just good for kicking it on beautiful beaches, the reason we love it so much is there's plenty of adventure to be had, too. With the 200,000 year old coral limestone Hato Caves to the
Shete Boka National Park, with Curaçao's highest peak, limestone bluffs, walking trails and small inlets with breeding turtles- you definitely won't be bored in Curaçao.
When to go: One of the best parts of a visit to Curaçao is that it's outside of the Hurricane belt. May to November it's off season so less busy. December to April is great, too, but it's peak season so you'll have to share paradise with more people.
Where to stay: Baoase Luxury Resort is a small (23 rooms) boutique resort with elegant, Balinese inspired decor. Rooms start at $550/ night.

Tasmania, Australia
Though it's an intense trek to get to for travelers from the US, it's well worth it. Tasmania is Australia's only island state (about the size of West Virginia) with a population of just over 500,000 people. Here you can explore bright purple lavender fields, hike the most interesting and varied of landscapes, explore thermal hot springs and caves, go on a wondrous roadtrip and wander around quaint towns that feel nearly deserted. The island is also quite the foodie destination, with delicious and famous apples, seafood, cheese, bread, honey, nuts, stone fruit, craft beer, whisky, gin and cool-climate wines. And of course, it's the only place on earth where the Tasmanian Devil lives, now an endangered species.
When to go: December through February see the best weather (summer), and in Tasmania you never really have to worry about crowds. March, April and May are great for is leaves changing colors and rainforest exploring; though the weather does change on a dime so make sure to layer.
Where to stay: Pumphouse Point is a boutique wilderness retreat, perfect as a base for your honeymoon adventures. Rates usually start at around $220/ night, depending on the room you choose.

Vanuatu
An island country made up of over 80 islands in the South Pacific, Vanuatu is so far untouched by cruise ports or flashy resorts. Here you'll find deserted and beautiful beaches, a largely untouched ancient culture and some of the best diving in the world. What's best, you can hike up to the crater of an active, magma filled volcano, and when you're done, ashboard your way back down. How's that for unique? Port Vila and Luganville are the best options for those looking for nearly resort-like amenities, while the more remote islands offer the most stunning and authentic of experiences in locally owned bungalows
When to go: A fully tropical climate, there isn't necessarily a bad time to go to Vanuatu. April to October is ideal. November to March is technically wet season, but that usually just means a short and fast burst of a passing intense rain, not all-day rainy days.
Where to stay: Eratap is definitely our top choice on the island. Small and expertly managed with heaps of love, the villas here are stunning- especially the two honeymoon villas. Villas start at $500/ night

Sri Lanka
Enigmatic Sri Lanka is a tiny island nation in south Asia; with its fantastic beaches, natural wonders, centuries old ruins, majestic temples, wildlife, and thrilling adventures, Sri Lanka is one of our favorite honeymoon spots. It's easy for English-speaking travelers to visit, as the locals not only speak impeccable English, they're also incredibly friendly and kind. There are all kinds of beaches on the island- from the glamorous, to the secluded, and even some to learn to surf at. Want to hang out with elephants, leopards, wild water buffaloes, civets, monkeys, bears, feral, fishing cats, snakes, crocodiles, lizards? It's all possible in Sri Lanka. The inland tea plantations and hikes make for some of the most verdant green, stunning vistas we've ever laid our eyes on.
When to go: Strangely, Sri Lanka is affected by two different monsoon seasons, which strike different parts of the island at different times. Though it sounds complicated, this also means that it's always a good time to visit the island, you just have to alter where it is that you go in Sri Lanka depending on when you travel.
Where to stay: Ulagalla Resort is our favorite; built around a 150 year old estate for nobility, there are now 20 state of the art, eco- built villas on the property. Widely considered the top boutique resort in Sri Lanka. Villas start at around $200/ night

Okinawa, Japan
When you think of Japan, you probably don't imagine a semi-tropical, coral-fringed islands. Actually, Okinawa and the surrounding south islands of Japan look and feel more like Hawaii and Southeast Asia than cosmopolitan mainland Japan. A nature-lovers paradise, here you'll find lush primeval forests, tiny white sand beaches fringed by crystal clear waters, coral reefs, subtropical jungles and mangrove swamps. There are also plenty of markets, castle ruins, temples and history to get your culture fix as well. The food in Okinawa is a real treat- with influences from all over Asia, its bold and intriguing flavors are easy to fall in love with.
When to go: The best time to visit is in roughly March to early May and late September to December. The rainy season lasts from early May to early June, while typhoons can be a problem in July and August, and occasionally into October.
Where to stay: Stay away from large, international resorts and instead opt for the local and more interesting Hoshinoya on secluded Taketomi Island. Rates are generally about $400/ night.

Portugal
Our current favorite spot in Europe that doesn't get nearly as much traffic as its neighbors, Portugal has a little bit of everything- stunning beaches (that you sometimes even have to rappel down to), amazing hikes, colorful, storybook like history, charming cities and the most interesting food scene in all of Europe. Take a road trip down to the Algarve coast, be sure to check out Comporta and Sintra, set aside a few days to really get to know Lisbon and of course don't leave out spectacular Porto.
When to go: Summer gets really packed, so instead, visit in the Spring (late March- late May) and fall (September and October) for the best experience
Where to stay: Airbnbs and home/ villa rentals are the way to go in Portugal. For example check out Design Villa Abaton, for $218 a night.

Botswana
If a safari in Africa isn't on your bucketlist yet, it should be, and the absolute best place to safari in Africa is Botswana. Hands down. The country has masterfully kept mass tourism at bay, and it remains a small country where you can most luxuriously and intimately witness wildlife and unadulterated, un-touristed nature. You'll hear lions roaring and see elephans roaming free and happy. The lodges here are remote and stunning, and range from contemporary to rustic, but are always high luxury. It's not a honeymoon that fits every budget, but if you can swing it, it's definitely one to remember. You can easily pair a Botswana safari honeymoon with a visit to the stunning Bazaruto island, or Zanzibar or even the Seychelles, all just a short flight away.
When to go: May through September is best, April and October are also generally good times of the year to visit.
Where to stay: The Zafara Camp is the best of the best; with just 4 tented villas and a capacity of just 8 people total, this is the definition of private luxury. Prices start at $1,400 per person per night

Corsica
Sometimes referred to as a mini continent, this is an island in Europe that's technically a part of France but feels like a world apart. Though the island is certainly not a stranger to visitors and tourists, it has somehow managed to keep its flavor and not turn into Europe's version of Cancun. A honeymoon here is easy to fill with a little bit of everything- fabulous beaches, dense forests, sawtooth peaks, glitzy and sophisticated seaside towns, tiny fishing villages. You can also easily combine a visit here with Italy, France, Malta or nearby Sardinia.
When to go: Like much of southern Europe, summer is warm but not ideal because it's packed. Instead, we recommend Corsica honeymooners to travel April and May or September and October.
Where to stay: U Capu Biancu is a real beachside haven with an amazing staff and the best views on the island. Rooms start at $350/ night.