Nicaragua like a local
September 28, 2016 | by alle contributor | Posted in Americas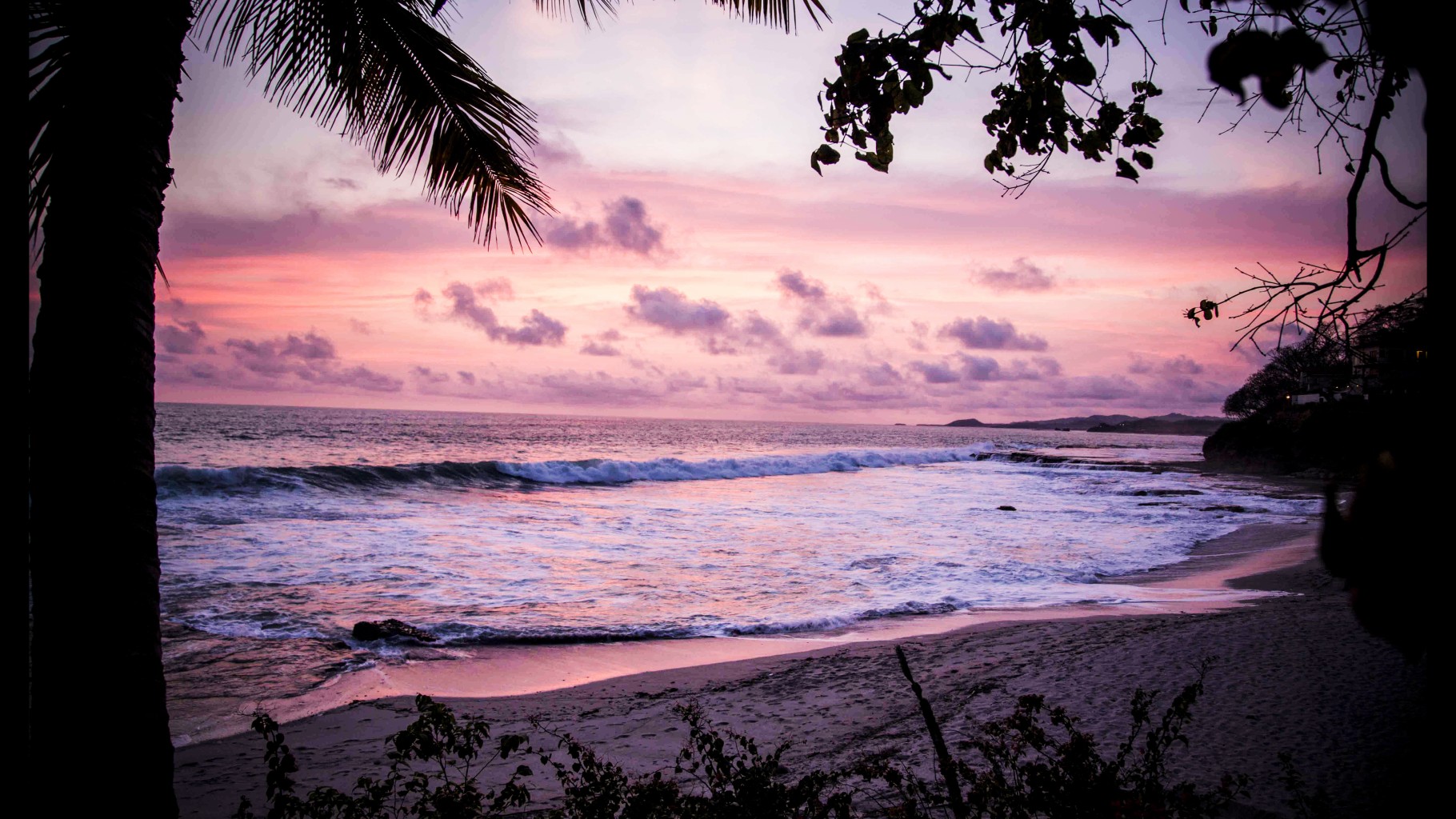 When I get the itch to embark on my next adventure I have two requirements: I must be able walk the cities I am visiting and spend some time soaking up the sun on a new beach. I am not the kind of girl who just likes to post up in the sand for hours on end with drinks in my hand. I crave adventure but I also need time to relax so I can also unwind and reconnect with myself. I always find myself drawn to Central America because of the slow pace of life and the many untouched hidden gems of countries that have yet to be completely taken over tourism. Nicaragua is one of those countries that is still flying somewhat under the radar, so I knew I had to check it out before everyone one else. Let's just say it is a must visit for anyone that wants to soak in a new culture while craving adventure and just a bit of down time to unwind.
Here are my top 5 picks to immerse yourself in everyday Nicaraguan life and really experience Nicaragua like a local:
1. Surf or sunbathe in San Juan del Sur.
San Juan del Sur has some of the most beautiful beaches in all of Nicaragua. The town is popular among surfers and backpackers. The nightlife is vibrant and your are sure to witness a magnificent sunset or two. If you want to try your hand at surfing, which I highly recommend, there are plenty of places to rent boards and take a lesson. The average hour lesson will cost about $25-$35 and will have you riding the waves in no time. If you are more of a soak up the sun kind of person head to sandy beach, Playa Maderas. The rocky expanses and tidal pools will give you a feeling of being in a lost paradise.
2. Hike some volcanoes.
Nicaragua is the home to many volcanoes and hiking them is quite a popular activity for both locals and tourists. If you head to Ometepe Island located on Lake Nicaragua, you will be amidst two volcanos, Concepcion and Maderas. The island actually formed because the two volcanoes joined. The hikes are relatively long, so I recommend starting early. You don't want the midday heat may slow you down. Even if you are not a fan of hiking, you can volcano surf or rent kayaks and explore Lake Nicaragua via the water.
3. Explore Granada.
Granada is the first Spanish settlement in Nicaragua and is known for its unique architecture and slow paced life. The streets are cobbled stone and the buildings brightly colored. It's a city that you can explore by foot, and I truly believe there is no better way to fall in love with a city. While working your way through the city start by visiting Granada's market, it's full of local vendors selling everything from groceries to housewares. Next swing by Convento y Museo San Francisco, the oldest church in Central America that was once burned down by pirates. As your day comes to an end be sure to check out some street art and nightlife on Calle La Calzada.
4. Travel via chicken bus.
If you want a true authentic Nicaraguan experience, I highly recommend traveling between cities via the Chicken Bus. Chicken buses are reconditioned US school buses and it is how the locals travel from city to city. It will be crowded. Remember you are taking this mode of transportation to get a first hand glimpse into daily life and culture. Be prepared to have to push your way onto the bus if you want to score a window seat. Do not be surprised if you bus neighbor is actually carrying a live chicken. Sit back and take it all in. You are embarking on an experience that will be unlike anything you have experienced.
5. Binge on Gallo Pinto.
As a bean lover I may be biased on this one, but I highly suggest binging on as much Gallo Pinto (rice and beans) as humanly possible. Rice and Beans are a Nicaraguan staple, and will come as a side to almost any meal you. Its simple, delicious and they best way to experience the culture through your taste buds. Don't worry If rice and beans are really not your thing, you will have ample opportunities to indulge in fresh seafood, meats and fried plantains.
Nicaragua is an adventure and beach lovers dream. People are friendly, food is tasty and there is no shortage of things to do, see and experience. Hurry up and pack your bags and head to Nicaragua while its still a hidden gem.
[vc_row][vc_column][vc_empty_space][vc_cta h2="" txt_align="center" style="flat" color="white" add_button="bottom" btn_title="Find out more!" btn_style="flat" btn_color="white" btn_align="center" css=".vc_custom_1488304661749{background-color: #3ba949 !important;}" btn_link="url:https%3A%2F%2Falletravel.co%2Fask-alle%2F|||" btn_custom_onclick="true"]
Save hundreds of dollars and hours of planning with our travel coaching package for only $149
[/vc_cta][/vc_column][/vc_row]