The New Orleans food guide
October 29, 2015 | by Irina | Posted in Americas, Food
Oh New Orleans, the beautiful pearl of the Southern U.S.; a mix between French and Spanish and colonial American and the African. A region that knows all too well the brutalities of mother nature and still marks the passing of time as number of years before or after Katrina. It's a city built on a swampland with a fleeting hope in the esoteric; full of the ancient, the modern, and the ghosts that still come back to haunt the city.
To be honest, the city itself is not it's all cracked out to be- yes, it's incredibly charming and historical and all of those amazing things (in fact, it's true, in most parts of the city it's unclear whether you're in Europe or the US or on an island in between). But the Bourbon street crowd and everything that comes with it- the seediness, the constant street party, well it just feels a bit too Las Vegas-esque. 
But WOW do they know how to make great food here. Never before had I been in a city with such a rich culinary history; such a long list of quintessentially New Orleans foods you absolutely have to try. In fact, I think any trip here needs to be at least two days long, and that's mostly just a logistical thing to make sure you have enough meals to try it all.
So without any further ado, here's the allé New Orleans food guide:
Charbroiled/ chargrilled oysters
Though there is a long local tradition of cooking  oysters on the grill, because the heat pops the shell, it's only a recent innovation (about 20 years old) to make a whole fancy dish out of it. It has now become a signature of New Orleans cuisine- cooking oysters in their shells over a grill topped with a mixture of butter and garlic, seasoning and cheese. This produces an oyster that is firmer but just as juicy when raw, and so full of incredibly finger-licking good flavor. You're going to want to keep ordering more and more and more.
Beignets
Synonymous with the English "fritter", a Beignet is the French term for a pastry made from deep-fried pasty dough. Brought to New Orleans in the 18th century by French colonialists, the Beignet is now a staple of New Orleans Creole cuisine- and for good reason; these sweet treats are simple and irresistible. Typically topped with a heaping portion of powdered sugar and served fresh out of the frier, you'll be dreaming of these babies for weeks and months to come, trust me.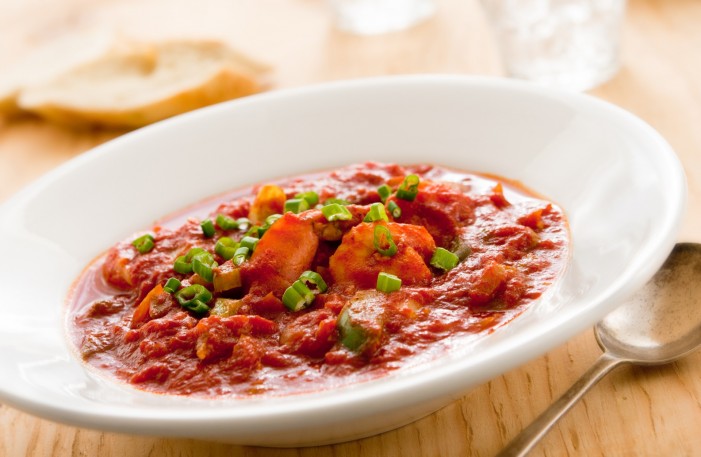 Gumbo
A dish iconic in both Creole and Cajun cuisine, Gumbo is a stew/ soup that combines the ingredients and culinary practices of many cultures- the French, Spanish, German and West African; it is often considered to be the long lost cousin of the French Bouillabaisse. The Gumbo I had during my time in New Orleans was always pleasantly spiced, richly flavored and served with or over rice.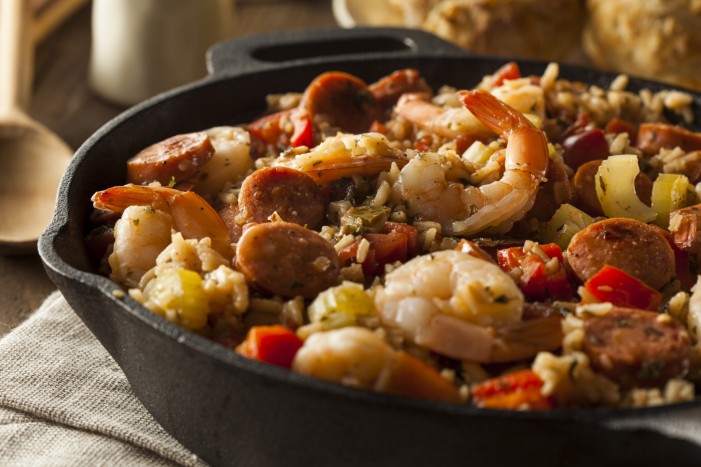 Jambalaya
This was undeniably my favorite food in New Orleans; Jambalaya defines comfort food for me. Thought to have its origins with the Spanish "Paella" dish, Jambalaya reminded me most of the Uzbekistani dish "Plov" that we ate so often when I was a child growing up in Eastern Europe. Like so many of the best dishes in the world, both Plov and Jambalaya are made of a mishmash of everything that a certain region's home would have in the pantry at any given point; that's what makes it so distinctively delicious. In the case of Jambalaya, the particular mixture contains celery, peppers, onions, chicken and andouille sausage, vegetables and tomatoes, seafood, rice and stock. It's mind-blowingly delicious.