Romantic adventure in Myanmar
October 4, 2016 | by alle contributor | Posted in Asia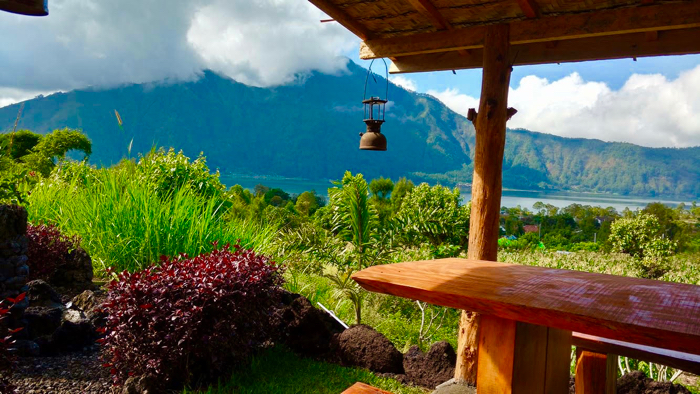 Myanmar (formerly Burma) has yet to be hit by an onslaught of tourism, like many other parts of Southeast Asia, due in large part to the fact that the country has been virtually closed off to visitors until recently. This is a country where time seems to have stopped, where modern marvels have yet to leave their impact and where life moves at a different pace. Visiting Myanmar is truly an experience and it's a place you should move to the top of your bucket list as soon as possible because it definitely won't stay this way for long.
Though I do love to travel on my own, traveling with a significant other makes every trip that much more fun. There's something about being able to turn to each other in unusual, sometimes crazy, experiences and share a secret smile or laugh. No, you won't be sharing couples massages at the resort spa on this kind of trip. Instead, you'll be experiencing something new altogether. Here are my top tips for a romantic adventure in Myanmar:
Take a cooking class in Bagan
Pennywort cooking class was not the average cooking class we expected to see on TripAdvisor during our travels. We didn't use any high-tech appliances during our time at Pennywort. Here, the classroom is in the "kitchen" of a Burmese family (which is more like their backyard). We spent the late morning using our muscles on a mortar and pestle, chopping vegetables we had never heard of before, and sweating over the stoves. You may even be the only ones in the class like we were, which made it even better.
May runs the cooking class out of her family's home in Bagan and she uses profits from the class to host a lending library in the back of her house for her village. She is always happy to collect more book donations. Not only is May passionate about her local community, but about the experience her students take away from the cooking class as well. We also loved visiting the local market in the village, picking out fresh ingredients, and spending the morning learning more about the Burmese way of life.
Do a workaway in a small village
Doing workaways while traveling has become more and more popular for travelers of all ages. A free way to experience another culture, Workaway is a site that allows centers, family homes, restaurants, and so many other "hosts" to list their needs and allow foreigners (or locals!) to volunteer with them for any period of time in exchange for free housing and meals.
We loved being a part of an amazing community in Thanlyin Township just outside of Yangon. It's so close to a bustling city, yet removed enough that it felt isolated and protected. We spent our time at Tha Bar Wa helping the monks collect alms throughout the township every morning, practicing meditation, and fostering relationships with the other volunteers there.
Trek from Kalaw to Inle Lake
The idea of a three day, two night trek sounded daunting at first, but it ended up being more relaxing than we imagined. If you're looking for "off the beaten path" there's nowhere else better to go than trek on a rugged path through the hillsides of Myanmar.
The trek starts out at Sam's restaurant, and gathers a small group to head into the countryside, where we spent the days hiking on relatively flat terrain and sleeping in small, rural villages. It wasn't the most comfortable we've been in our travels, but it's amazing to see these indigenous tribes of people being so hospitable. The food was amazing and we were well taken care of by the staff of Sam's. Even getting caught in a torrential downpour during part of the trek was enjoyable, because we were all just embracing the fantastic adventure.
There is no doubt that your visit to Myanmar will be full of so many amazing sights and experiences that no matter how you do it, you're going to enjoy it. With your partner by your side, you're going to fall in love with or in Myanmar; or better yet, both. 
Information on Workaway Myanmar and Kalaw to Inle Lake trek compiled from friends Taylor Caldwell and Nishit Jalan.
[vc_row][vc_column][vc_empty_space][vc_cta h2="" txt_align="center" style="flat" color="white" add_button="bottom" btn_title="Find out more!" btn_style="flat" btn_color="white" btn_align="center" css=".vc_custom_1488304661749{background-color: #3ba949 !important;}" btn_link="url:https%3A%2F%2Falletravel.co%2Fask-alle%2F|||" btn_custom_onclick="true"]
Save hundreds of dollars and hours of planning with our travel coaching package for only $149
[/vc_cta][/vc_column][/vc_row]