Why you should skip Split and Dubrovnik and head to Istria instead
March 13, 2019 | by Riana | Posted in Europe, Places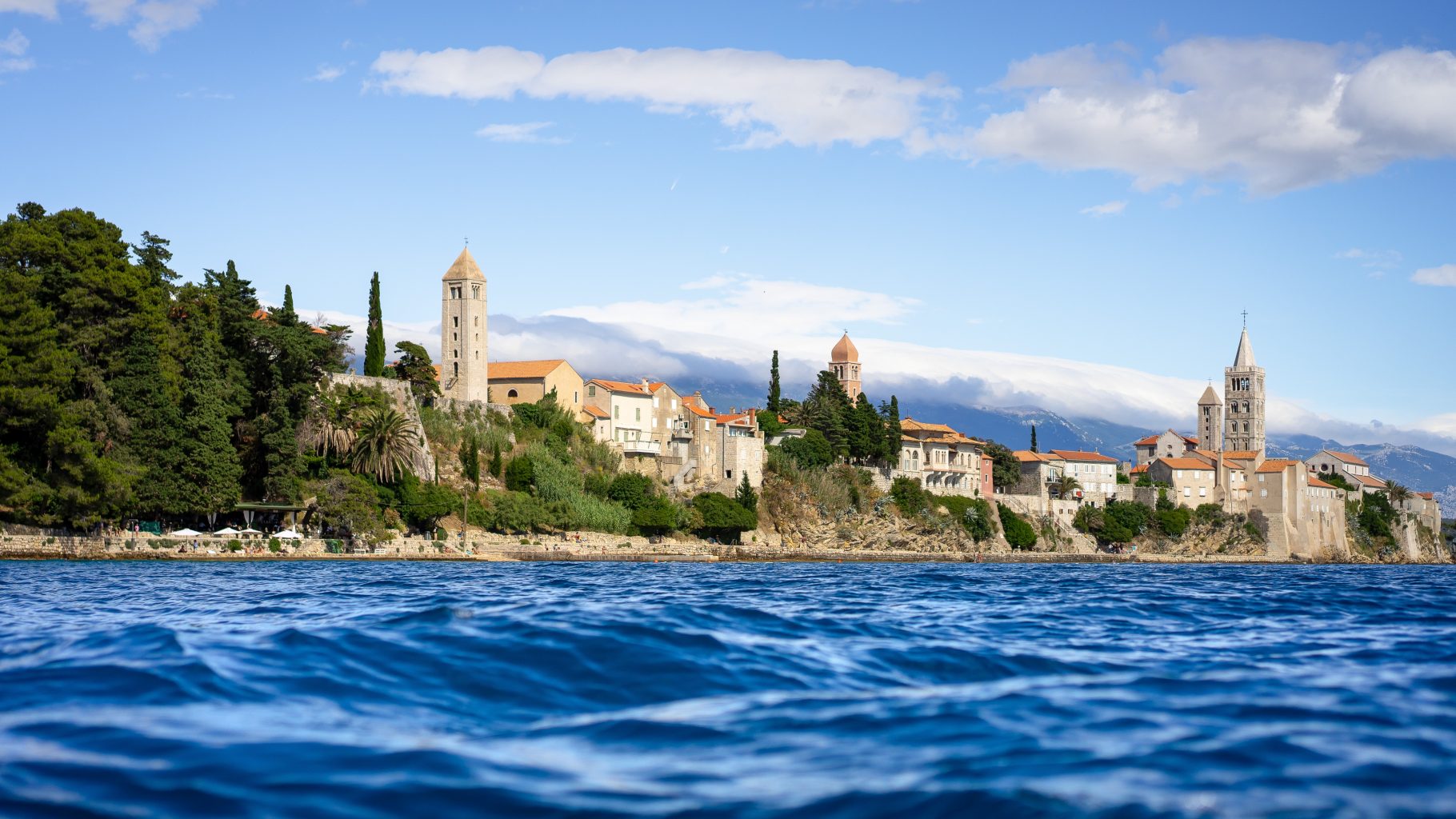 For a trip to Croatia, most people are quick to rush off to popular cities Split and Dubrovnik. And yes, these cities are lovely. The Dalmatian coast and Game of Thrones filming locations are enough to draw anyone in. But did you know there's more to Croatia than just Split and Dubrovnik? Allow us to introduce you to Istria.
Istria is the heart shaped region in Croatia's northwest. It borders Slovenia and is surrounded by the waters of the Adriatic Sea. Istria is the combination of Mediterranean and Italian influences, as well as Central European impact and history. This interesting region has everything going for it – from stunning beaches and charming towns to delicious food and homegrown wine – without the crowds you will find in Split and Dubrovnik.
Here are six reasons for you to add Istria to your Croatian itinerary.
Beautiful beaches
Istria's 336 mile long coastline is home to some of the most beautiful beaches in Croatia. They are diverse and whether you're looking for family fun, dog-friendly, or romantic and secluded, you'll find a beach that fits your needs here.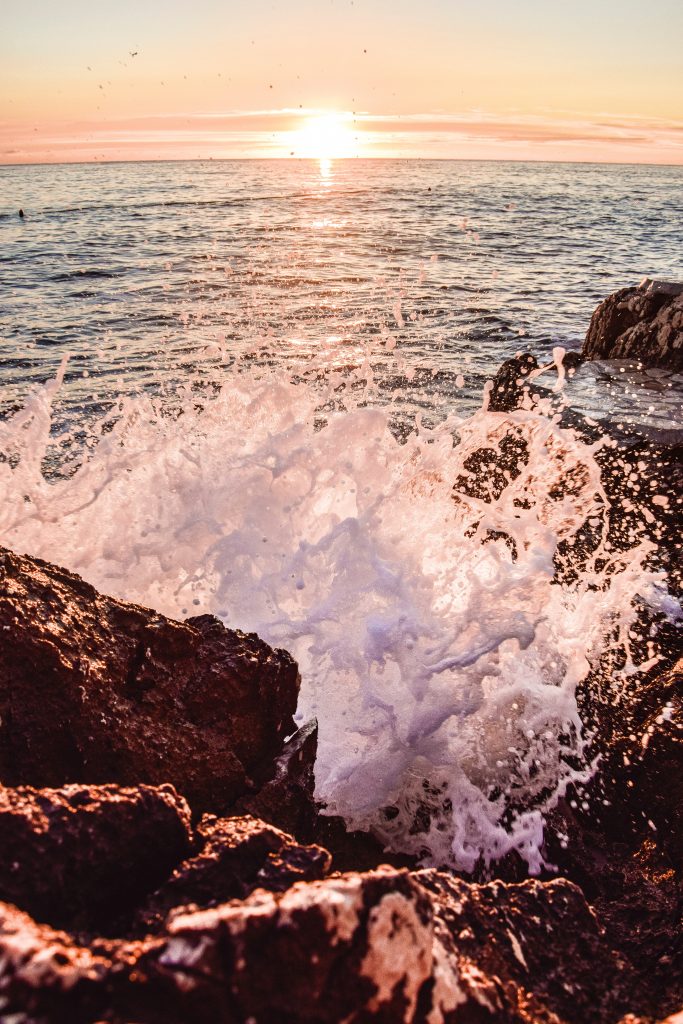 While you won't find many sandy beaches in Istria, you will find rugged landscapes, pebble beaches, clear waters and beautiful views of the Adriatic. Enjoy rocky slopes and pine forests that protect bathing coves from getting overcrowded. Away from the big towns, you'll still be able to find natural and unspoilt beaches that you can have all to yourself.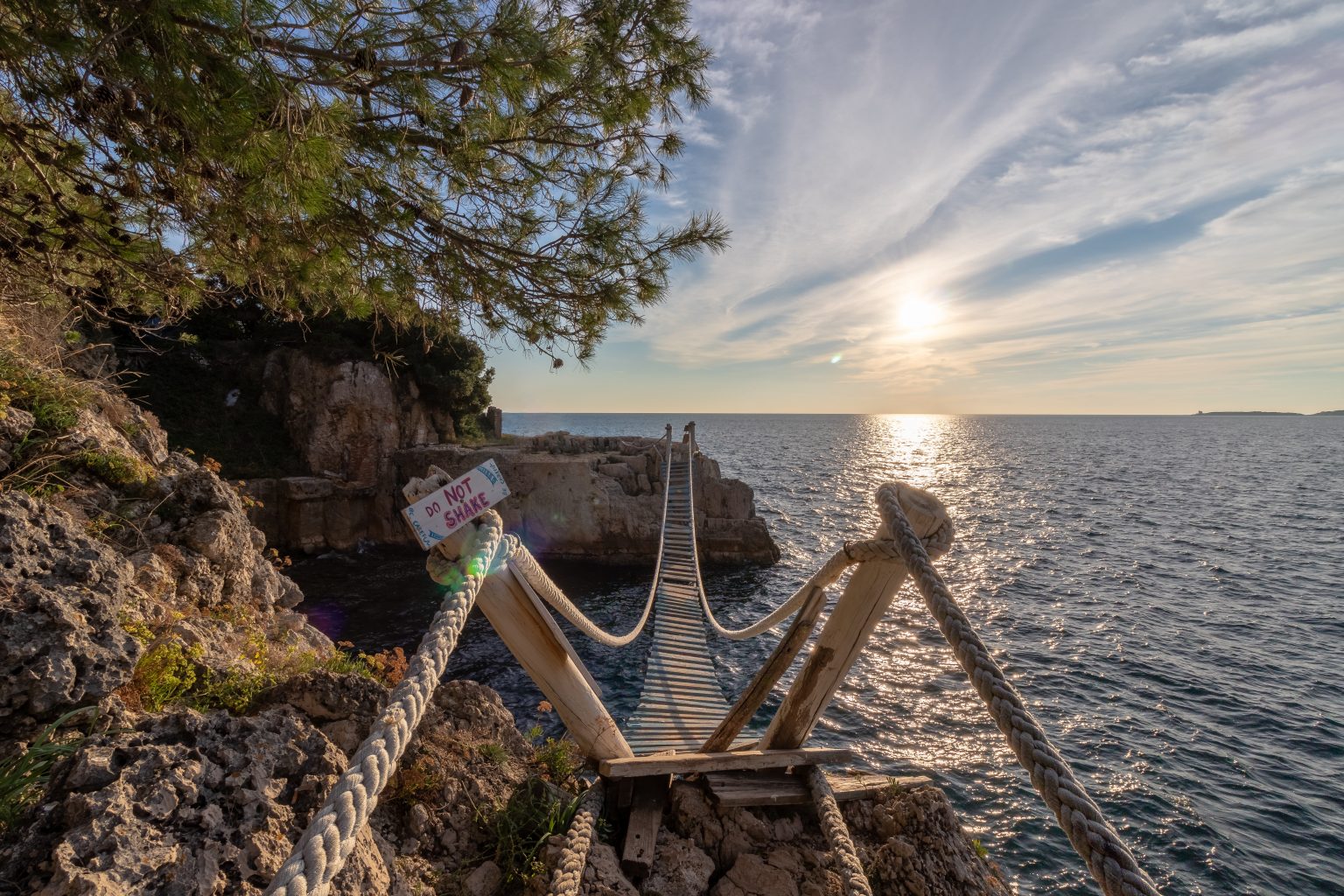 Another thing the beaches in Istria have going for them? The Blue Flag (plava zastava). The Blue Flag is an international certification of ecology and environmental preservation that is awarded to qualifying beaches. This certification guarantees that awarded beaches preserve the environment, have high standards for water and beach quality, and are surrounded by beautiful scenery and high-quality services. The Blue Flag, awarded annually, is given to many Istrian beaches ensuring they are some of the best in the world.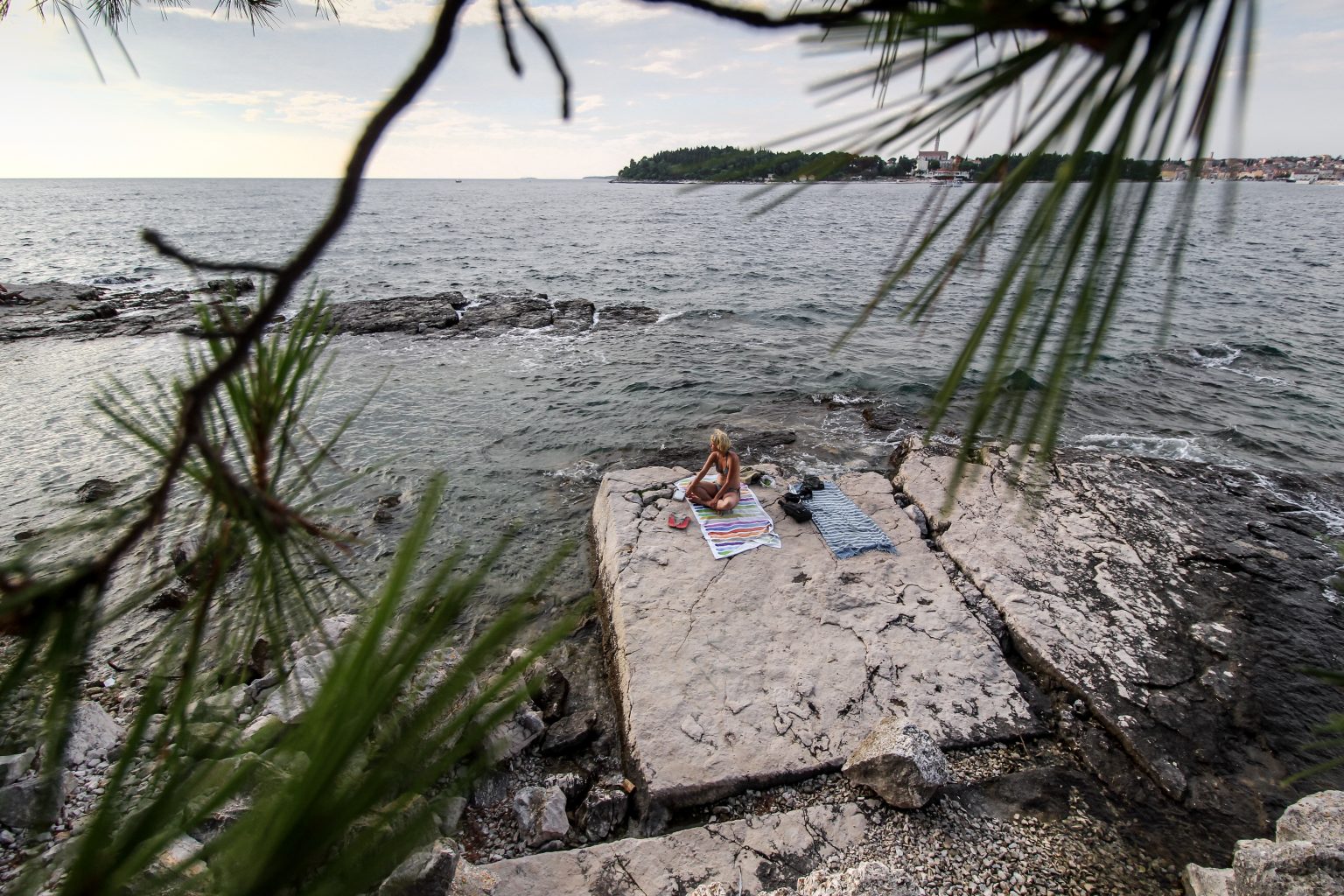 For beautiful pebble beaches, check out Sipar, Cuvi, Njive and San Polo. If you prefer sandy beaches, Istria does have a few including Bijeca, Lanterna and Zambratija. For naturists, head to Sveta Marina and Porto Sole. There are also some beautiful beaches on the islands off of Istria, but more on that in a minute!
Island hopping
Visiting the islands off the Dalmatian coast is a popular activity for Croatian travellers, and the same can be done for the islands off of Istria.
From Rovinj, you can take a quick day trip to the small island of Crveni Otok. Enjoy beautiful water views from every angle and pedestrian living. But the main islands you'll want to discover lie to Istria's east.
Start on Cres Island, a rugged place with tall cliffs on the coast. Head to Cres Town, the Venetian harbour town that feels like a sleepy Italian fishing village out of the 15th Century. Venture further to Osor, which was once a commercial trading center in the Middle Ages, and Valun Beach, a small beach with calm waters. Lastly, you'll want to visit the eco-center that is home to Cres' famous Eurasian griffon vultures. These creatures have a wingspan of more than nine feet and live on Cres' coastal cliffs.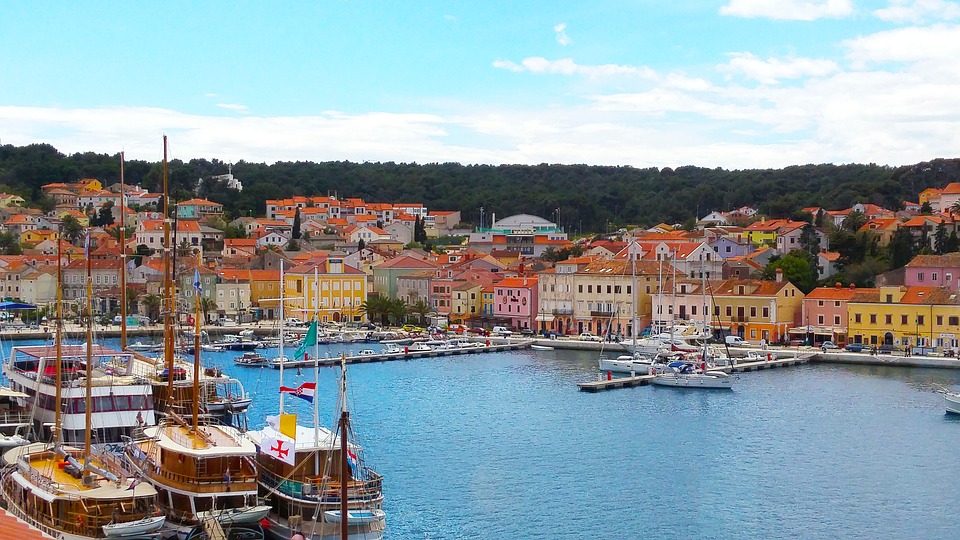 From Cres Island, head south to Losinj Island. If you're there in May you can enjoy the Losinj Culinary Festival, perfect for seafood lovers. The town of Mali Losinj will likely be your first stop. This previous shipbuilding centre is now best known for its beautiful scenery. Visit Mali Losinj's port and Cickat Bay, home to one of Istria's few sandy beaches.
After Mali Losinj, you'll want to visit her little sister, Veli Losinj. Veli Losinj is a beautiful fishing village with charming narrow streets, stone houses, lush gardens, and a famed Venetian Tower.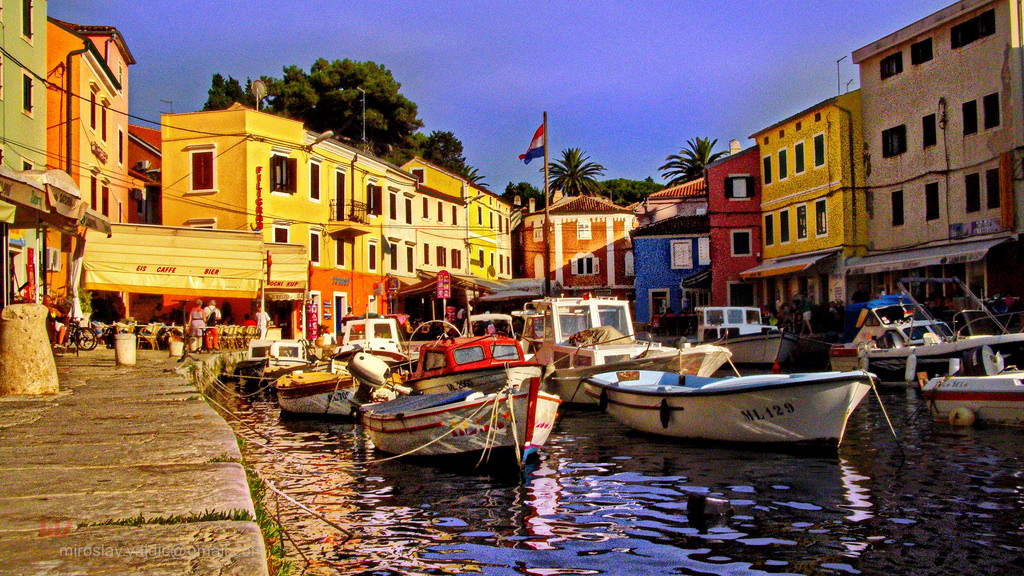 Also in the area you'll find Croatia's biggest island, Krk Island, home to another one of Istria's rare sandy beaches, Baska. Spend your time exploring medieval Krk Town, drinking Zlatina wine in Vrbnik, viewing the Franciscan monastery on Kosljun Island, and enjoying the beaches of Malinska.
For more island hopping, there's Rab Island and Pag Island. Rab Island is where you'll find lots of sunshine, beautiful beaches in Lopar, rural vineyards and scenic Rab Town. Pag Island, a popular filming location, is known historically for its salt production. These days it's also home to a popular music festival, local cuisine like Pag cheese and Pag lamb, and untouristed rock beaches.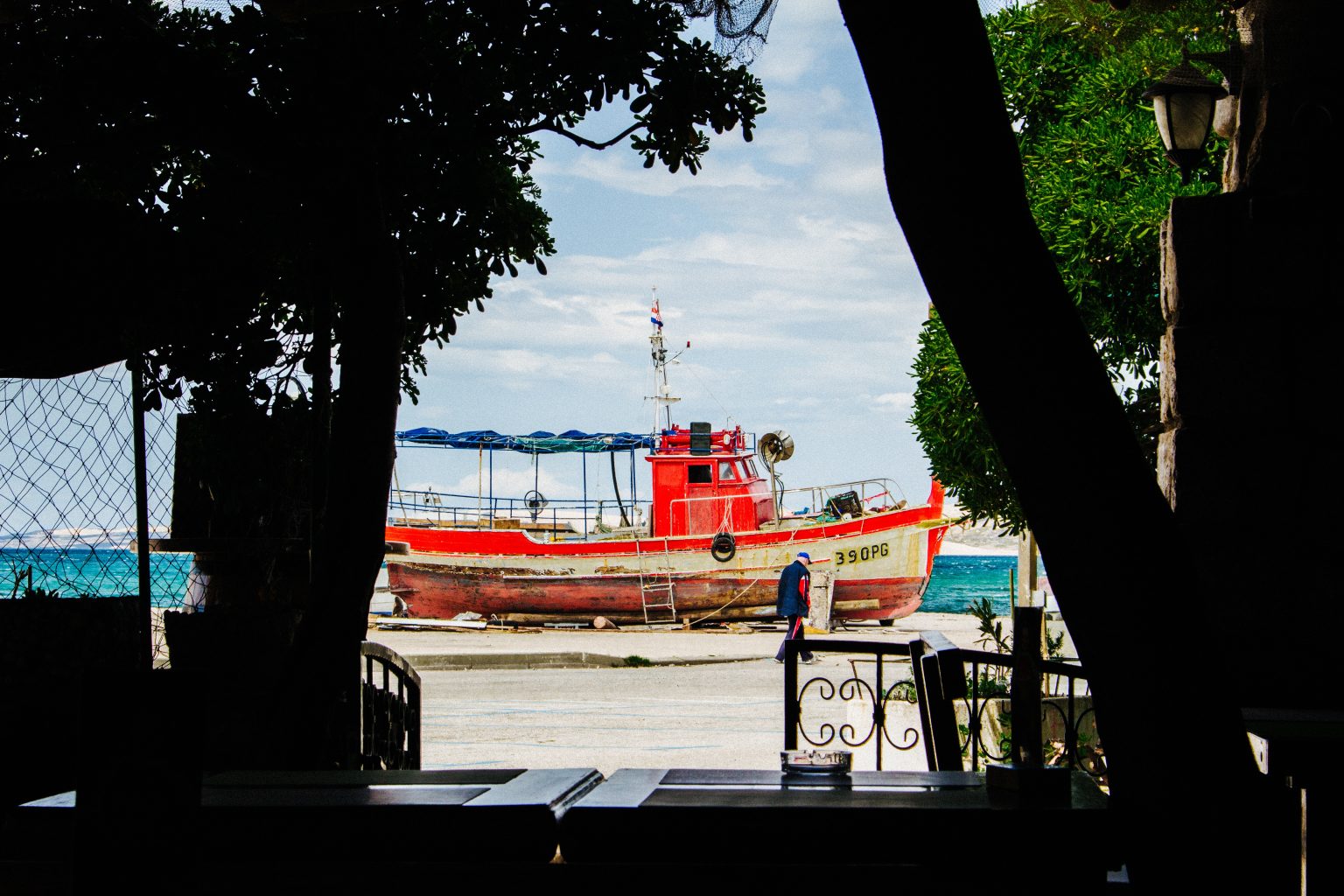 Town life
Istria is home to some of the most charming and must-visit towns in all of Croatia. Here are a few of our favourites.
Start your exploration of Istria in the northeast in Opatija, an adorable seaside town. This was once the chic place to go for the Austro-Hungarian elite. These days, there's still lots of glamour and luxury to be found in Opatija, as well as baroque villas from days gone by. And when you're in the mood for some delicious cuisine, head to nearby Volosko, one of Istria's foodie hot spots.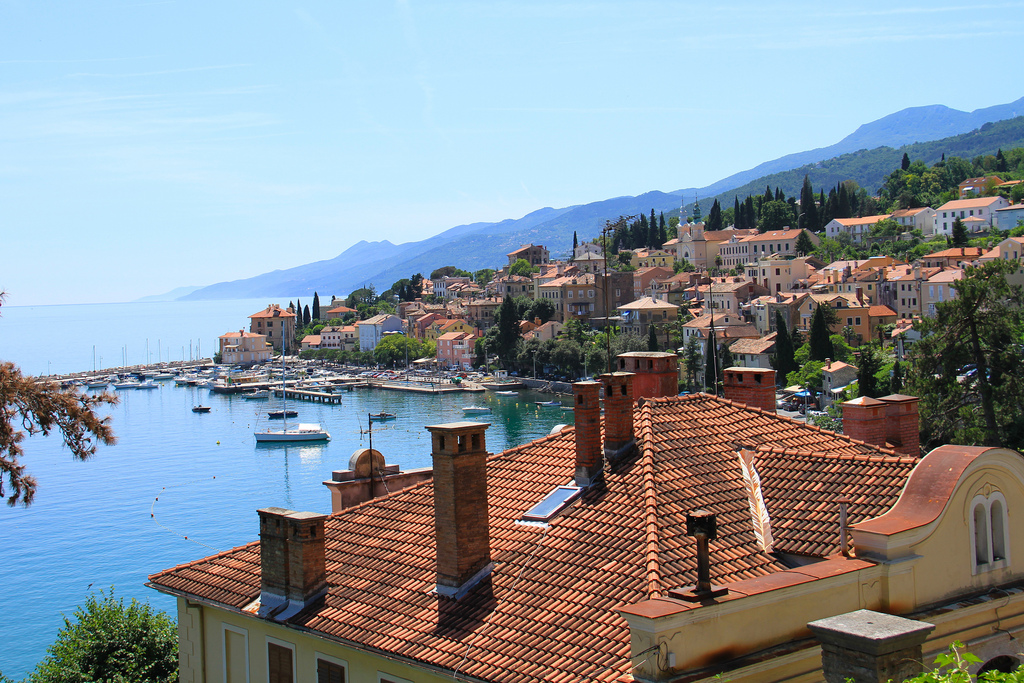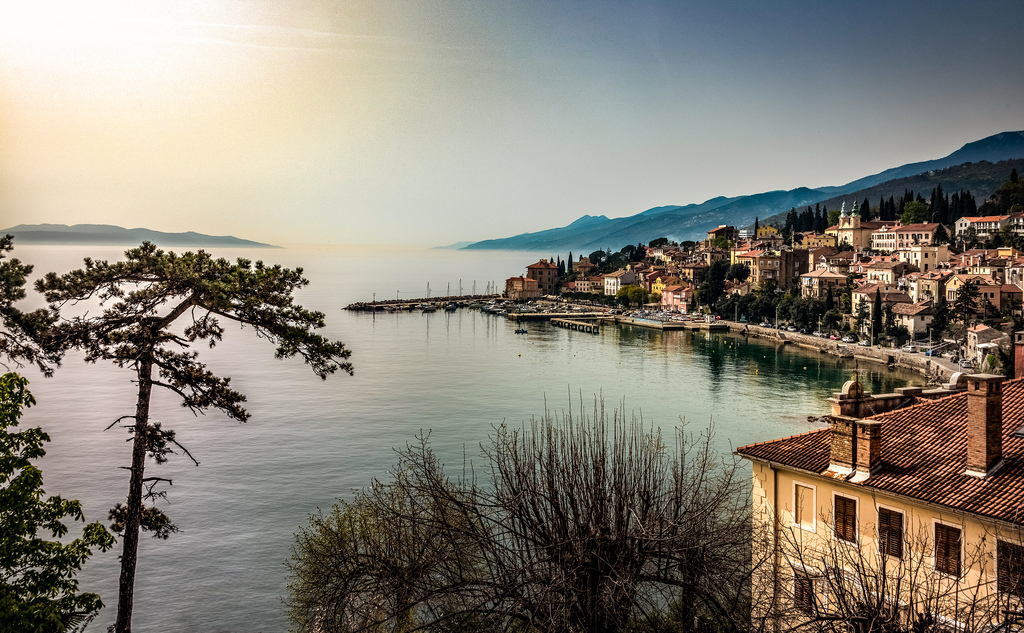 Head west to Istria's interior Mirna Valley to Buzet, the truffle capital. Buzet is located on a hill and was once part of the Venetian empire, benefitting from architecture of that time. At the heart of truffle country, Buzet celebrates Istria's prize produce with monthly fairs and a big festival in the fall.
From Buzet, we'll head to interior towns Motovun and Groznjan. Towns like these are the reason why Istria is often referred to as "the new Tuscany." Step back in time and enjoy Venetian colonial architecture in Motovun. Visit the Church of St. Stephen, the Renaissance Municipal Palace, and the stone lions on the town walls. Groznjan, a Venetian fortress, is now better known as an art colony. Visit galleries, enjoy open-air concerts, and admire the Venetian architecture of yesteryear.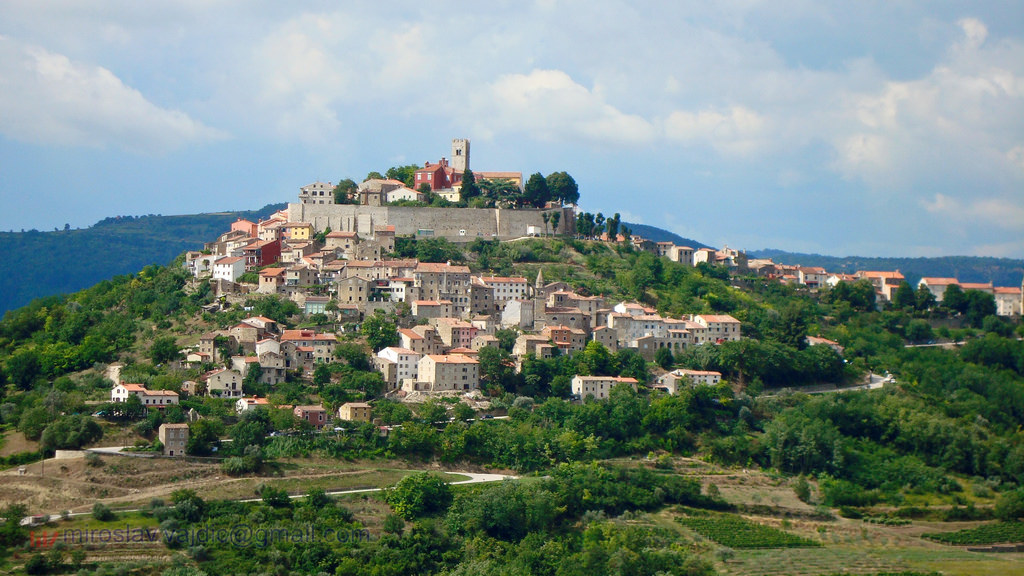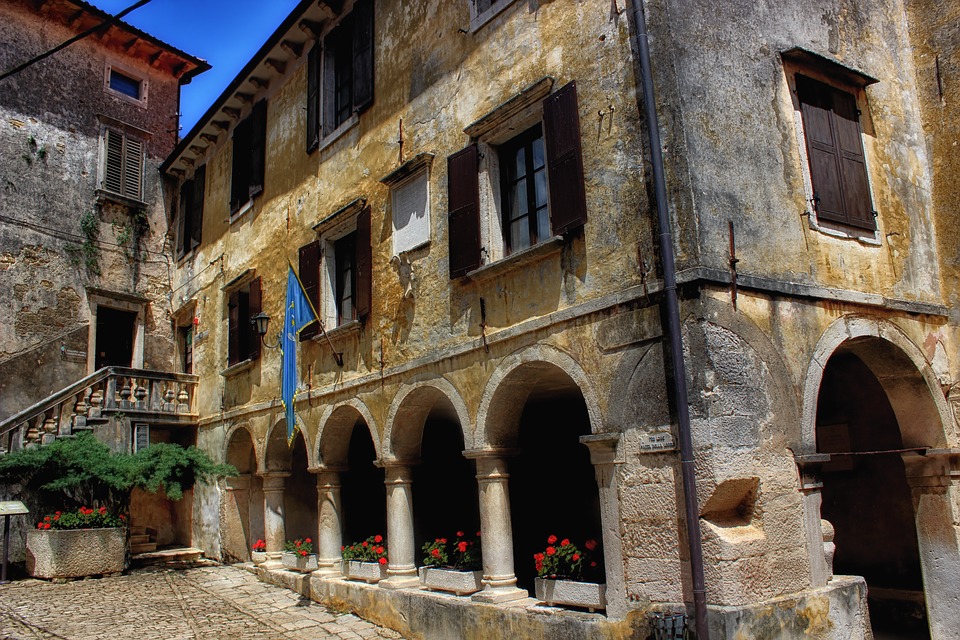 A drive to the west coast takes us to Istria's crown jewel, Rovinj. This beautiful town is filled with boutiques, art galleries, wine bars and pastel coloured Venetian homes. Explore the Old Town, climb the Cathedral of St Euphemia, visit Crveni Otok island, and indulge in the daily catch that you watch the fishermen bring in off their boats. If you're looking for luxury, there are plenty of VIP beach clubs and fine dining opportunities to satisfy.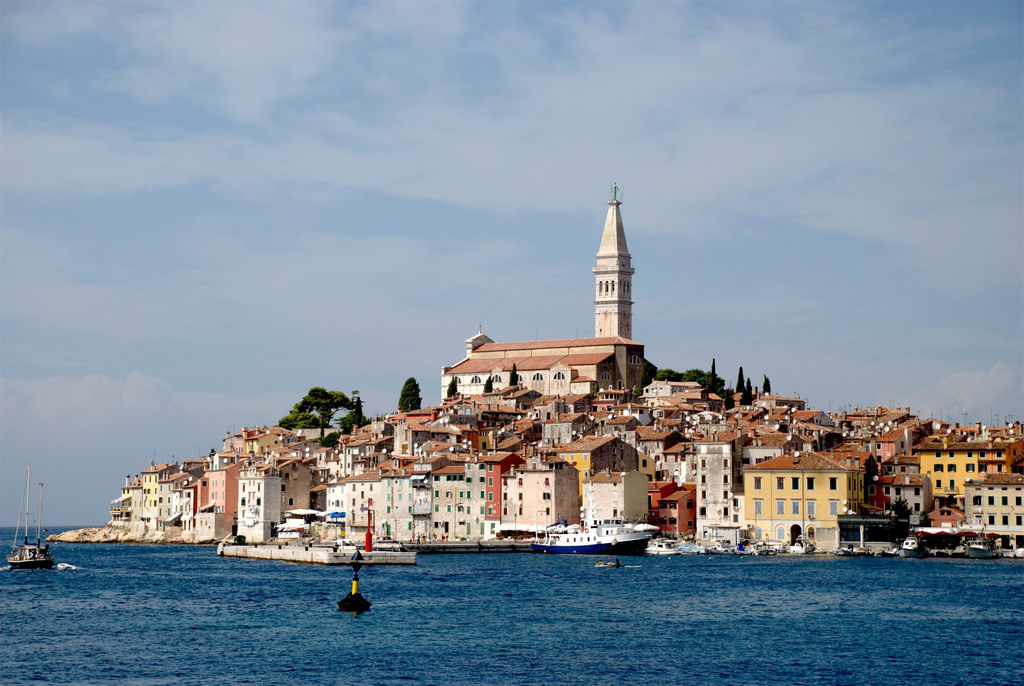 Lastly, we'll head to Istria's southern tip and visit Pula. Pula is best known for its Roman ruins and impressive coastline. Check out the Roman amphitheatre and other ancient sights in Pula's historic centre, take to the water at the Verudela peninsula, and enjoy optimal diving and snorkelling in Pula's clear waters.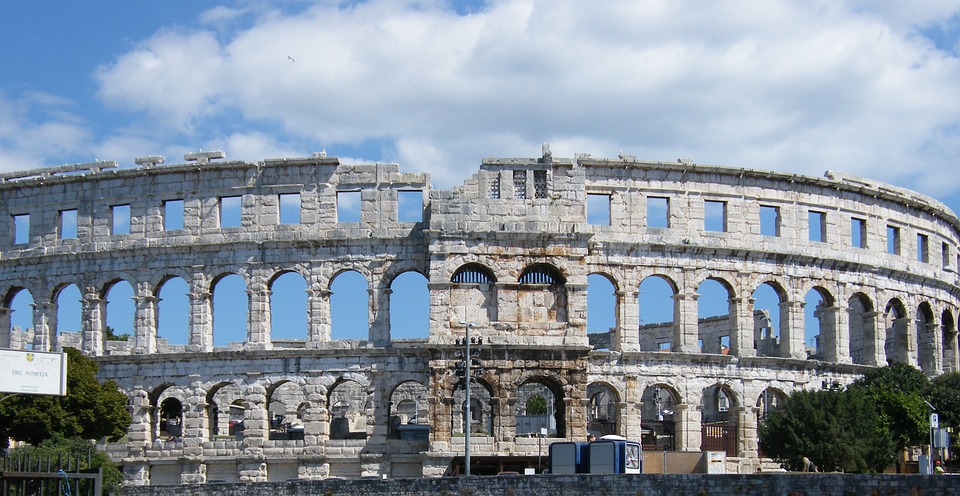 Foodie heaven
What's a vacation destination without an amazing food scene? Lucky for foodies, Istria is the perfect spot to indulge. For more intimate experiences, you can take part in cooking classes, farm-to-table restaurant dining, and even go truffle mushroom hunting with trained dogs.
With its advantageous spot in the Adriatic Sea, Istria is obviously home to great seafood. But it's also impacted by the meat-loving culture of Central Europe and the cooking styles of nearby Italy. All of that, combined with fresh local produce, results in a lot of great eating across the region – from family-run inns to fine dining establishments.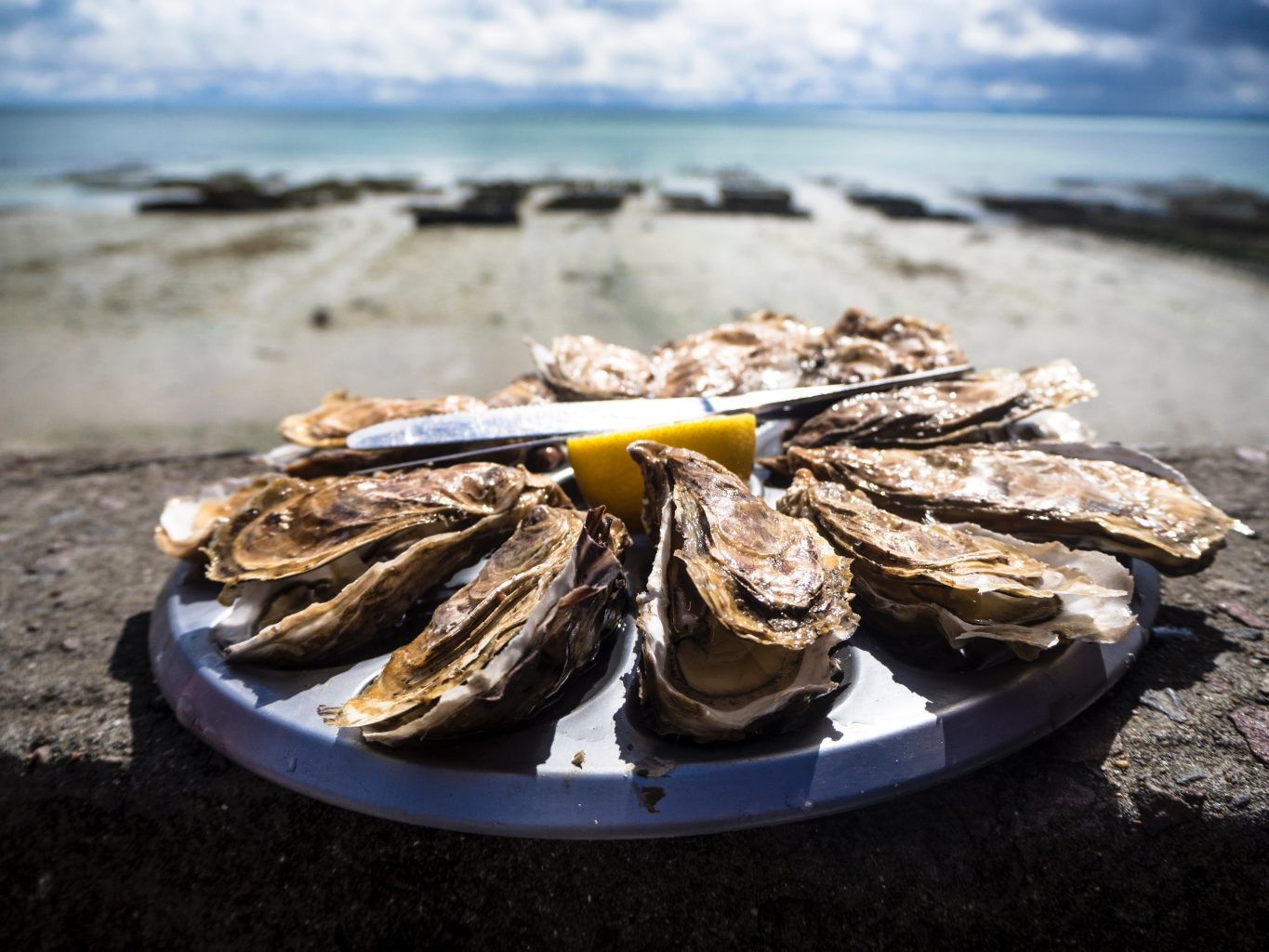 Fresh seafood, like oysters, crab claws, fish and octopus, are plentiful across Istria. Everything is fresh and seasonal. The most famous seafood in the region is oysters from Limski Kanal. Restaurants participate in a Shellfish Days Festival in the spring to celebrate fresh oysters, mussels and scallops.
Istria is often heralded for having some of the best olive oil in the entire world. It is generally produced by local farmers ensuring top quality and individual flavours. The Buje region produces some of the best olive oil and is well worth a visit for a taste.
Of course, the most famous Istrian produce is the truffle. The inland hills, like truffle capital Buzet, are famed for their truffle production. And this delicacy is added to almost every dish in Croatia. Truffle varietals, such as the prized white truffle, grow at different times throughout the year in the Mirna Valley. They are found during a truffle hunt with trained dogs or pigs.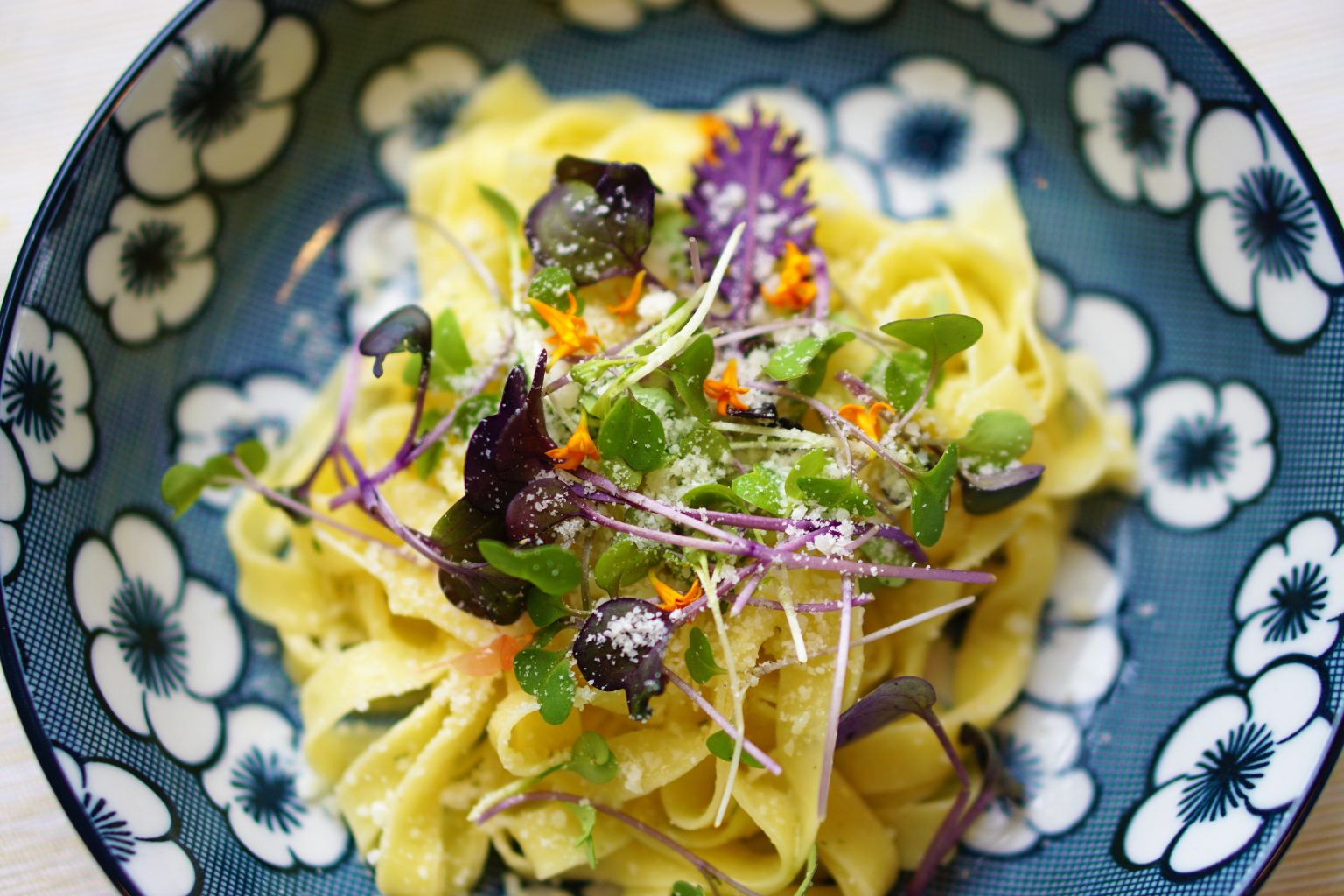 Another Istrian specialty? Asparagus! Wild asparagus grows in the spring in Istria and is often added to salads, soups and purees. Cheese is another highlight of Istrian cuisine, the most famous being truffle cheese, of course.
It's not all about the seafood in Istria. Meat plays a large role in Istrian cuisine as well. Prsut, cured ham, is salted and often served as an appetizer with cheese and wine. Istria also produces boskarin (ox), kobasice (fatty sausage) and ombolo (smoked pork loin). Many of these flavourful meats are cooked on the open hearth.
With its Italian influence, Istria prides itself on its pasta. Home-cooked Istrian pasta is fresh and delicious – it is often eaten alone with just some herbs and truffles. Expect to see handmade local variations of twisted pasta, fuzi, and gnocchi, njoki, in many Istrian restaurants.
Wine scene
Of course, you're going to need something to wash all that wonderful food down with! Luckily, Istria has just the thing. The local wine scene is filled with diverse and high quality wines perfect for any professional or amateur sommelier. In fact, Istria was awarded Wine Region of the Year 2017 by the Swedish wine tasting association Munskänkarna. This award signifies that Istria's wine region deserves more attention, makes incredible wine, and is a great spot for wine tourism.
The two most popular local wines you'll find in Istria are Malvazija and Teran. Exploring the wineries around Istria allows travellers to taste these two varietals, Malvazija and Teran, which are not heard of in many other wine circles around the world.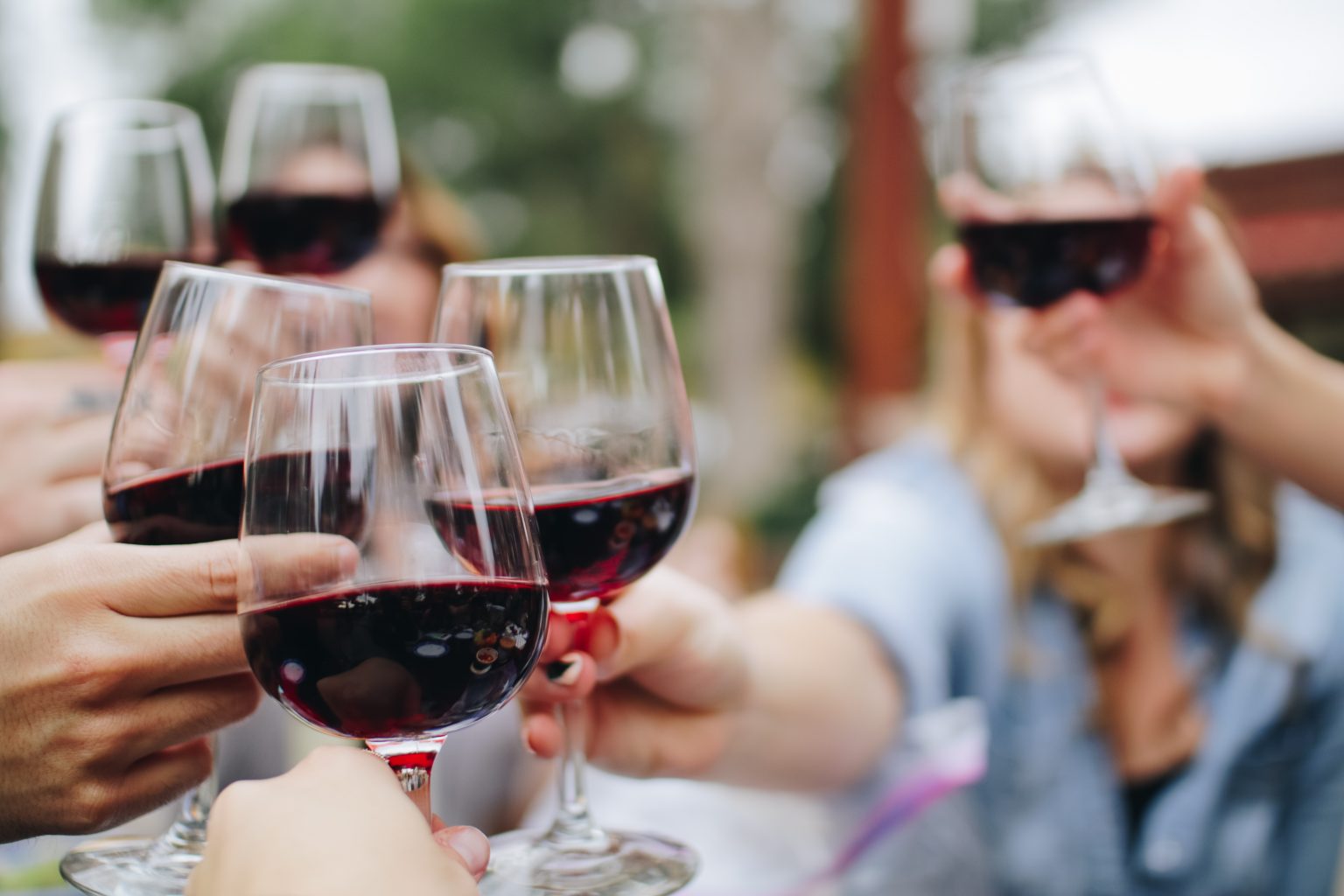 Malvazija (or Malvasia) is a crisp white wine that is produced all over the Istrian peninsula and is the most popular white in the area. Radovan and Clai are two of the top quality Malvazija producers in the region. Malvazija grapes are some of the oldest in Croatia, dating back to ancient Greece.
Teran is a rich, earthy red wine. It is Istria's red wine of choice. It is often a deep ruby red in colour and can be combined with other red grapes. A local Istrian beverage, supa, is actually made by combining mulled red wine with sugar, olive oil and pepper. It's served with a slice of bread that is used for dipping.
Once you're done with the wine, you can move onto Istrian spirits. The most famous Istrian spirit is Biska. It's an amber mistletoe brandy made in the region around Buzet, where truffles are found. Other well known and loved Istrian brandies include Ruda, famous for its green colour and healing properties, and Medica, a honey brandy served cold.
Biking paradise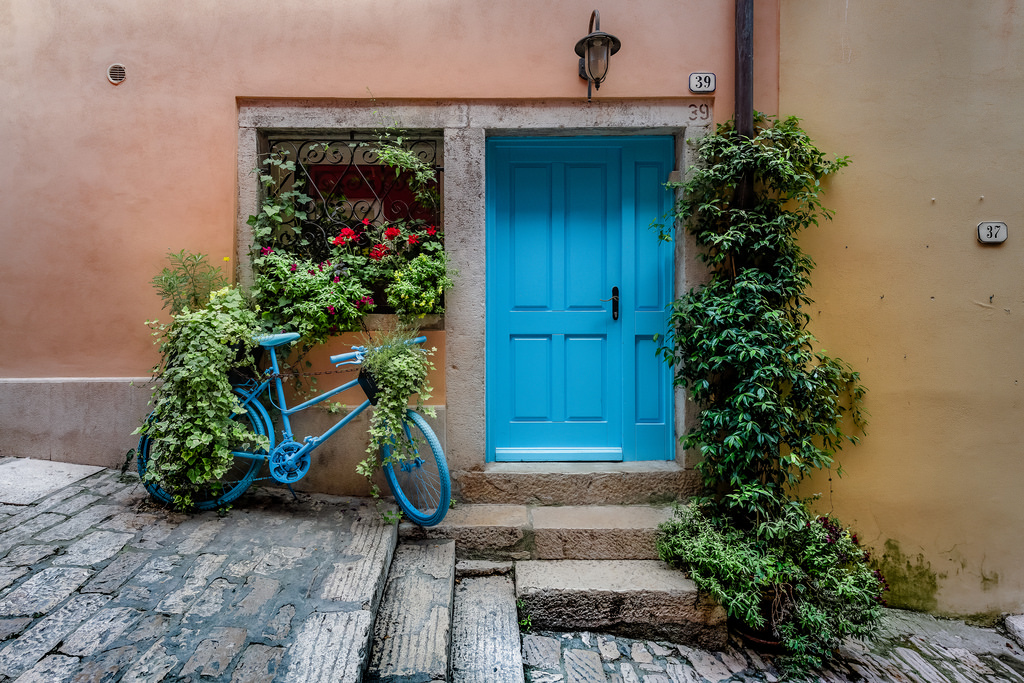 Besides great food and beautiful beaches, Istria is also known as a biking paradise. The perfect way to explore Istria's vineyards, charming towns and seaside ports is on two wheels.
There are more than 620 miles of cycling trails throughout Istria. Bike tourism is booming in Istria and is an area the region has thoroughly developed over the last few years. Bike and Bed accommodations have popped up all around Istria to allow cyclists to make the most of their journey around the region. Bike Friendly Points, where cyclists can service their bikes and get assistance with tools and spare parts, are another development in Istria's bike tourism.
Istria's bike routes are broken down into two colors: Blue Istria and Green Istria. Blue Istria hugs the coast of the Adriatic Sea, affording cyclists blue water views and stops at Roman ruins in Pula and Porec. Green Istria comprises the lush and hilly interior of the region, complete with charming towns and vineyards.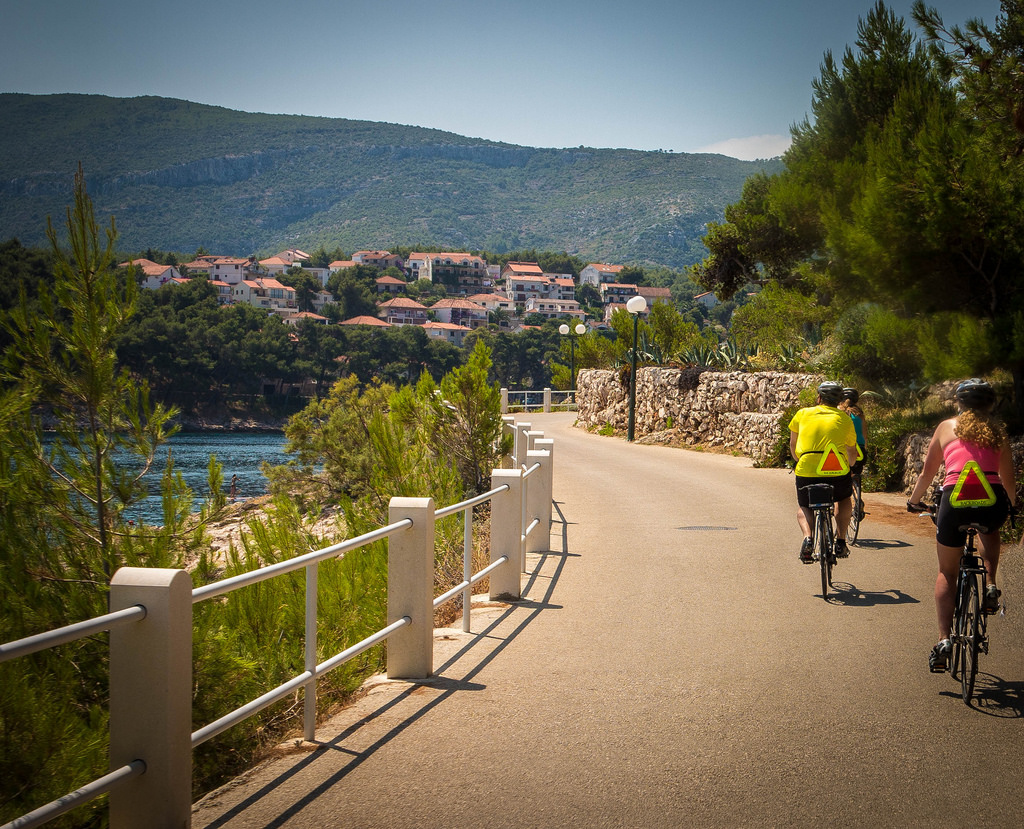 Biking in Istria is suitable for all fitness and experience levels. Routes are marked based on difficulty, allowing cyclists to choose the path that best suits them. In fact, the region has such diverse biking trails that many professional cycling teams head to Istria to train. In the early winter months, when summer crowds are gone and much of Europe is too cold for outdoor training, Istria is the perfect spot for professional cyclists.
The most famous bike path in Istria is Parenzana. This route used to be a railway line that connected 33 towns from Trieste to Porec. It has now been redeveloped for cyclists and hikers. If you're looking for a challenge, try Ucka Mountain by Rijeka. This path is the final leg of the Tour of Croatia cycling competition. It's tallest peak, Vojak, is 1396 metres above sea level and offers beautiful views all the way to Krk and Opatija.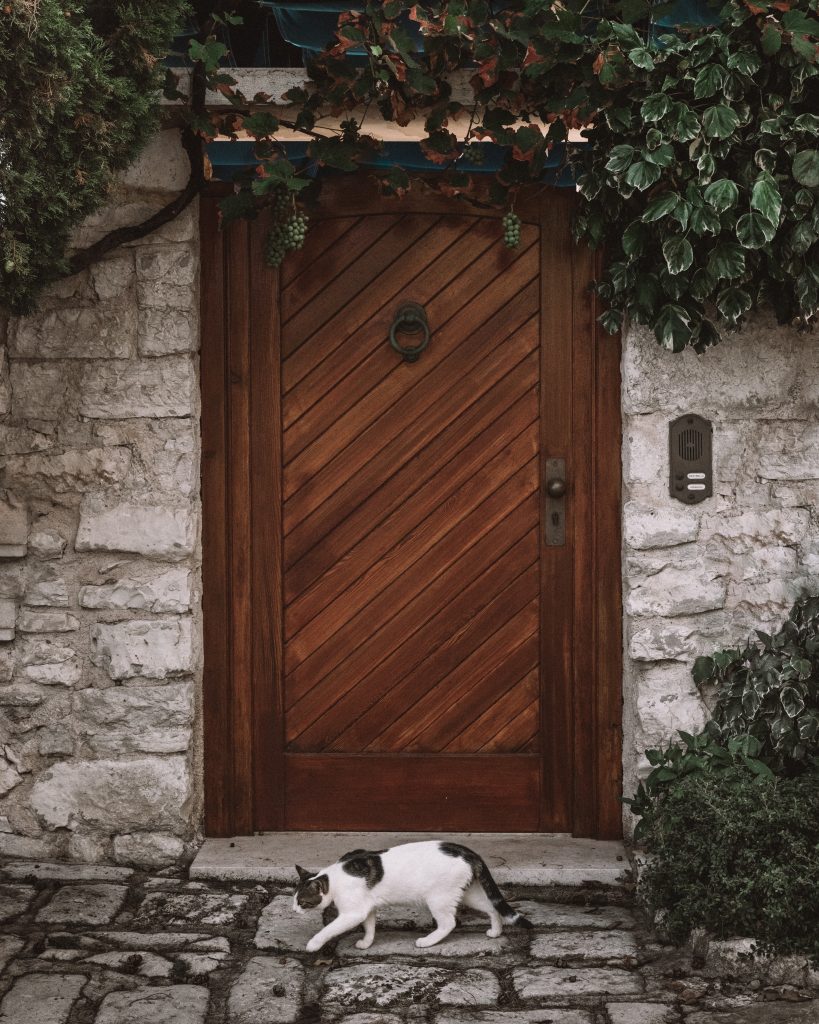 With beautiful clear water beaches, island hopping opportunities, charming historic towns, delectable cuisine, wonderful wine and all the biking paths you could want, how is Istria not your first choice in Croatia? Move over Split and Dubrovnik; we're heading to Istria.
Discover more of Istria with an ask allé custom coaching call! Save hundreds of dollars and hours of planning with our travel coaching package!