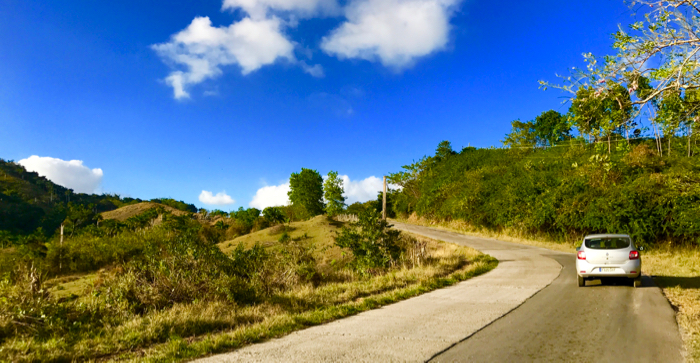 Most likely, if you try to Google this question, what came up was all sorts of variations of "don't do it". But as often happens, I strongly disagree. You see, renting cars is one of my favorite ways to discover a country- I find that the majority of truly incredibly sights and experiences are just outside the reach of public transportation. It's also a way to cover a lot of ground if you're in a hurry, and it's an amazing way to feel like a local real fast. This is just as much the case in Cuba as it is anywhere else, the only difference is it takes a bit more work and planning in Cuba. Here's everything you need to know about renting a car in Cuba:
Think and plan ahead
Car ownership numbers in Cuba are shockingly low (just 38 cars for every 1000 people, as opposed to 800 cars for every 1000 people in the USA), and car rental agencies are still run by the government, which means they are incredibly inefficient. Because of this, renting a car isn't quite as easy as going to the Hertz website and reserving a car from the comfort of your couch. Instead, you'll have to place a reservation through some strange websites and then you'll likely have to make a payment through an even stranger website. Some decent choices are Havanautos and REX car rental. 
Don't expect it to be ready at the designated pick up time
As you will quickly realize, things in Cuba move on Cuba time, which is the opposite of punctual. Often times, when you arrive to pick up your car, you'll be told "It's not ready yet" and "Wait". You definitely won't be quoted a time and you should definitely come prepared for your wait with snacks in hand. And a whole lot of patience. Note to the wise: make your car pick up time to be sometime in the morning, that way even if you have to wait for a few hours, you won't be too delayed with the rest of your day's plans.
The scarlett letter "T"
Though you may be renting a car in Cuba with an effort to blend in and see life from the perspective of a local, you still won't be able to escape standing out, at least a little bit. All rental cars that are rented to foreigners in Cuba are labeled with a license plate that starts with the letter T. This means no matter how good your Spanish is, it will still be clear to everyone you're an outsider. This is especially important when you go to fill up your tank with gas (see below).
Bring a lot of money for gas
The Cuban government intentionally imposes double pricing on many aspects of Cuban life- meaning often times locals and foreigners pay vastly different prices for the same exact products and services. Gas is no exception. By law, even your tiny, not so luxury rental car is required to be filled with extra super premium gas. And the kicker is, the price that you pay for that extra super premium gas is twice the price that locals pay. Which means filling up your car with gas will likely cost at least twice the amount that you pay at home. Plan ahead for this budget-wise and don't be upset by it- consider it your financial contribution to the Cuban economy and move on.
Keep the gas tank full
Though you will definitely be driving on highways, don't expect to see gas stations often and much on the road. Sometimes, you'll  go for long, long stretches of road without any hint of a pump- plan for this and make sure you always take advantage of a gas station when you see it when you have a long stretch of road ahead of you.

Need help planning your trip to Cuba? Get in touch with us to get some insight and planning help.
Subscribe to our newsletter
For the latest and greatest in off the beaten path travel stories and travel tips.

Join our mailing list to start receiving exclusive content only our newsletter members have access to.

Comments
comments