We ❤️ roadtrips: here is our comprehensive guide to roadtripping abroad
December 14, 2017 | by Polly | Posted in Africa, Americas, Asia, Europe, Middle East, Oceania, Polly's Travels, Travel IQ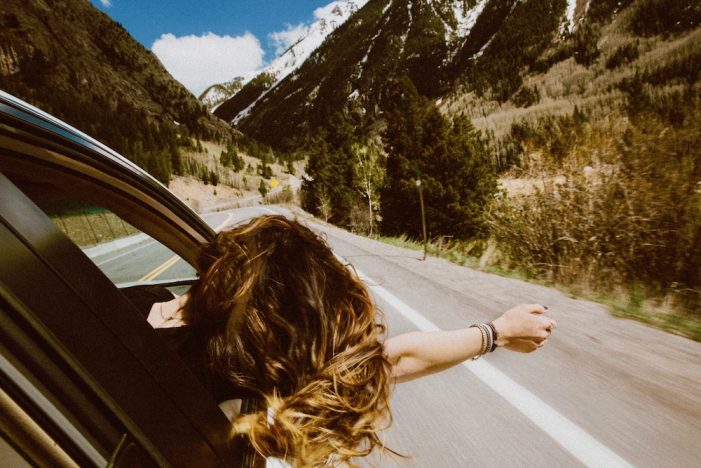 Roadtrips have become my absolutely most favorite way to travel. Nothing quite compares to the flexibility and freedom of choosing your destination, sometimes simply on a whim, and being able to jump in a car (or a camper van for the daring) and head there for new adventures and discovery.
And so, this past year saw us roadtripping through Greece and Macedonia, Spain, Germany, and now Mexico, while our clients road- and day- tripped in Italy, Scotland, Ireland, Curaçao, Aruba, Germany, Croatia and Costa Rica. Roadtrips in many ways are what we at allé are all about – skipping the tour guides, skipping the crowds, and DYI-ing our way to the places, sights, and experiences that excite us the most.
We do understand, however, that there are caveats and concerns associated with roadtrips abroad: is it going to be too different from driving at home? What about local laws, law enforcement, insurance, or simply put – is it more trouble than it's worth? Our answer is a resounding "No", as long as you leave prepared and fully aware of what to expect. So we've set out to prepare and secretly (or not so secretly) encourage you to consider roadtripping on your next travel adventure, as well as to debunk some unnecessary complications and frustrations associated with car rental and driving in foreign lands.
Managing your expectations
First, a disclaimer: not every destination is suitable for roadtrips, be it for personal or road safety reasons (hello Vietnam), and knowing what to expect on the road and whether this is something that suits you is very important. Driving in Italy and Greece can be challenging because locals don't necessarily follow the rules, there is a multitude of freestyling scooters everywhere, and many very charming but also very tight and narrow streets to navigate through. Germans strictly follow the rules of the road, but their driving style can be intimidating on the autobahn (highway), especially where there is no speed limit and fancy Mercedes and BMWs whizz by at 170 mph. Driving in Mexico may lead you to an unpleasant encounter with a corrupt cop, driving at night is generally a no-no, and the topes, oh the topes!, can wreck your car in a flash.
At allé we always provide our clients with a snapshot of the most important information about what to expect when driving at their destination. We do, of course, include basic details on speed limits and country-specific rules on the road, but we find that the most useful information often is the insight into local driving styles, how local drivers communicate, what to expect and what to avoid on the road, and anything in particular to be aware of that is drastically different from home (no right turns on red!).
Preparation, preparation, preparation
Arrange for your rental and documents
Car rental can be tricky – we know better than most. Research your destination and other travelers' preferred rental company on location. Big, international brands are not always the best choice and you may find a local brand to offer you more for less, plus a much more comprehensive insurance coverage. Take, for example, Ireland – there are strict laws as far as the level of insurance a driver needs on Irish roads and many international companies don't offer this upfront. If you reach out to them, they may tell you that they can't give you a price for how much this would cost until you're at the counter, or that in the best case scenario they would have to "lock" an amount upwards of $2,000 on your credit card for insurance purposes. A local provider can give you better coverage and since you're covered for anything at all that may happen on the road, no major amounts will be withheld from your account.
In Mexico, for example, after some trial and error, we landed on a local company that presented their pricing entirely upfront without dodgy hidden "fees" (while another company came up with all sorts of fees, taxes and whatnot at the counter that suddenly made our rental double the price.) If you plan to do anything such as have more than one authorized driver, drive across a border, take the car on a ferry, pick up the car in one city but return it to another, then ask what each of these would cost upfront – one-way and cross-border fees can cost considerably more than you'd think.
You will, of course, need a driver's license to rent abroad. Many countries (especially non-English speaking ones) will also require an extra document known as an International Driving Permit. An IDP is meant to act as a translation to your home driver's license and is often required by law in certain countries (for example, Italy), so you will not be allowed to leave the rental office without showing one. On the road, it helps make dealing with local law enforcement much easier. IDPs are easily obtained at any AAA office for a small fee; the process is quick and you will be issued one on the spot, but better head there early to secure yours prior to departure.
Get set with navigation
Maybe you prefer GPS devices, or you move around with Google Maps, you have to make sure that you will be able to navigate your way through your destination fuss-free and that requires some prior planning. GPS is easily available at any car rental agency but will cost extra (often charged on a per-day basis). We at allé often find GPS devices to confuse more than they help: imagine driving in Costa Rica with the help of a GPS device only, in a country where addresses go something like this: seventy-five meters west of the General Cemetery, SAN JOSÉ. Suddenly, not being able to convert from meters is the least of your problems. We personally prefer Google Maps (which is also integrated with the allé app) for not only being often the most up-to-date in terms of location and the details of your destination (so you're not set off to a restaurant that is closed this time of day, or non-operational altogether), but it does a pretty good job of mapping out routes in places tricky for first-timers (e.g. through the meandering one-way streets of most Mexican towns). Google Maps isn't always right, which is also something we've learned the hard way, but for a free service it's pretty great.
The star on our navigation list, however, is maps.me. Sure, it looks and feels clunkier than Google Maps, but it works entirely offline and is able to give voice directions, too. Maps.me is based on OpenStreetMap, generated and sourced by hundreds of thousands of users daily. It excels in the fact that even if you don't have a mobile internet connection or lose signal in remote areas you will still get navigation, and it also has some essential user-generated information that is extremely useful (for example, non-official parking areas that often don't appear on Google Maps in countryside locations or at the entrances of natural sights and attractions). Pro tip: maps.me is hands-down the best source for walking and hiking trails too, many of which are also not available on Google Maps.
Learn the local road rules
Ever set on the road in a new country and suddenly wondered what the speed limit on the road you're on is? Not a great start to a safe roadtrip, let me tell you (embarrassingly, from experience). Know the speed limits and adhere to them. You may notice locals whizzing by at speeds much higher, but you are often more of a target for traffic police than they are (especially if a bribe can be extracted). No right turn on red, no roadside parking on yellow/blue lines, no overtaking in urban areas: knowing the rules will help you avoid unpleasant run-ins with police (which can lead to complications and ruin your vacation.)
Learn the local street lingo (and we don't mean colloquialisms)
If you don't speak the local language of your destination, learning some local words will certainly come in useful. In Italy, for example, Zona Traffico Limitato and Zona Pedonale mean that a street is strictly for pedestrians. Uscita is exit, and Pedaggio is toll, and so on.
The allé roadtripping checklist (for awesome, safe travels in foreign lands):
✔ Research your destination and consult with people who have actually driven there
✔ Rent from a reputable company (go local if you can, the insurance coverage will likely be much more comprehensive)
✔ Always, always travel fully insured ($0 deductible all the things)
✔ Prepare and carry the documents you will need to rent and drive at your destination (credit card, driver's license, intl. driving permit)
✔ Prepare the tools you'll need to navigate (maps.me, international data roaming and Google Maps)
✔ Learn the local rules on the road, speed limits, signage meaning in the local language
✔ Go and have an amazing time
Hello destination, hello freedom!
Now that you're all set, here is a final handful of tips for when you get to the car rental office.
Triple-check regarding your insurance coverage (it never hurts to check again); you can even ask what would happen based on "what if" scenarios. Our personal question of choice is "what if we scratch the car" – it's something very minor that may not even be your fault, but that can set you back hundreds of dollars if you're not fully insured. If you'd ticked all the boxes on our checklist above, you should be insured whatever the case; many car rental companies will still try to sell you "stuff" at the counter, but you don't have to buy it.
Once at the parking lot, take the time to inspect the car with the car rental representative, make sure that any scratches or damage are clearly indicated in your rental contract. Feel free to double-check and point out any that s/he may have missed. Take pictures – lots of pictures – of any damage, and especially of the dashboard with fuel and mileage clearly visible. Make note of the local emergency assistance numbers and always have the car rental's number on the dial in case of an emergency of any kind.
Finally, remember, remember that you need to return the car full – this is the case worldwide and learn from our experience that an empty tank can cost you upwards of $200; also repeat photo procedure of dashboard at the end when returning the vehicle.
---
Having it your way is an incredibly empowering and liberating experience when traveling. Now you can look for all those special locations and sights tucked away in the nooks and crannies of your destination, plus less essential but equaly nice perks such as playing whatever music you like, singing along like nobody's listening, taking your shoes off, putting your feet up and simply enjoying the journey (passengers only, please!).