4 reasons Bali is still worth it
March 29, 2016 | by Irina | Posted in Asia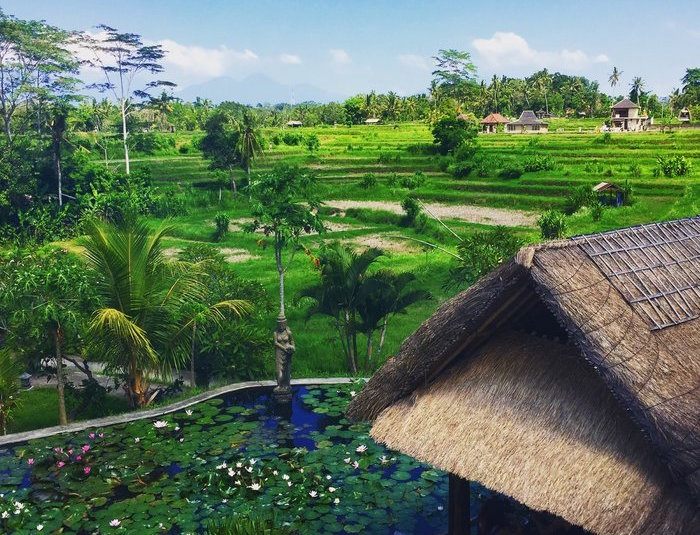 I can sometimes be a snooty traveler. Not in the sense that I need to stay in 5 star hotels. No no no. I'm snooty in my off the beaten track dedication; I roll my eyes at touristy hop-on-hop-off busses, cruises make my stomach churn and I've actually been known to sprint ahead of a large tour group to see a temple before they get there. For some reason, I feel like the more undiscovered the place is, the more worthwhile it is. If you take any natural or man-made beauty  and add a hoard of tourists with selfie sticks and you'll surely ruin it for me.
That's why I was really skeptical about going to Bali a few months ago. It was just so perfect though, I was already going to be in Asia, and I had quite a few clients interested in the seemingly ubiquitous island destination. It made all the logistical and business sense in the world. Yet I had visions of finding myself in the Australian version of Cancun, filled with loud techno music, drunkards or debauchery. And after a hectic few months, this was the last thing I needed.
Instead, what I found was a fascinating island oasis that is still untouched in so many ways, a place that is still holding on to its identity. Yes, there's a certain beach town called Kuta that certainly did live up to my pre-conceived notions (and then some), but this town is quite easy to avoid and there's so much more to do in Bali. In fact, I think it's one of the most perfect destinations in the whole wide world for people who like to mix relaxation with culture and adventure.
Here's why Bali is completely and totally still worth your precious vacation time:
Bali is quite large
For whatever reason I always imagined you could easily motorbike your way all around the island; I imagined it to be the size of Koh Samui, Thailand. But I was very wrong- Bali is not small at all, and it takes about 3 hours (or more) to get from one island to the other. This isn't just a random fun fact, the reason it's important is because this means that there's actually a lot of inland activities like fascinating hikes and treks, high-up volcanoes and hidden lakes. Much of these inland wonders are still completely and totally untouched and yours to discover.
Bali's beaches are still splendid
Sure, Kuta's beach is absolutely disgusting on many counts- on a side note, this is a great place to see how irresponsible mass tourism can absolutely destroy a place. But there are so many other beaches in Bali that are marvelously untouched. Untouched in the sense that it'll take some effort to get there- climbing down limestone cliffs included, but once you get there, it very well might be you and one random couple and some surfers out in the water. The sand is soft and white and the water of the sea warm yet refreshing. One of my favorite beaches on the island is Bingin beach.
Bali is incredibly affordable
I felt like a million bucks in Bali- literally. If you stay away from the touristy resorts (major important hint: rent a villa instead) your dollar, Euro or pound sterling will go very far in Bali. Food is very good and very cheap. Though there is an uptick in Western-owned Michelin-style fancy-shmancy restaurants that can be fun to splurge at, food expenses in general are typically about $20/person/day if you're eating local (delicious) food. Hikes are free and any other guides for other trekking experiences are also very reasonable- where else can you have a whole day trekking and lunch experience for $25!?
Bali is not ruined by tourism
At some points during my time in Bali, I certainly felt the typical conflicted nice-ness of a people who are surrounded by tourists but have yet to ever leave the island. Yet the thing is, again due to the island's large size, not everyone in Bali lives off tourism, and so there is still a lot of local life that goes on independent of or in spite of tourism. Agriculture, for example, is still over 30% of the local economy. This is important because it means there's a lot of local life left to observe, admire and respect.
So by all means, keep Bali in your bucket list, just make sure to avoid places like Kuta and instead discover Bali on your own terms.