Where to travel in September
August 11, 2016 | by Irina | Posted in Travel IQ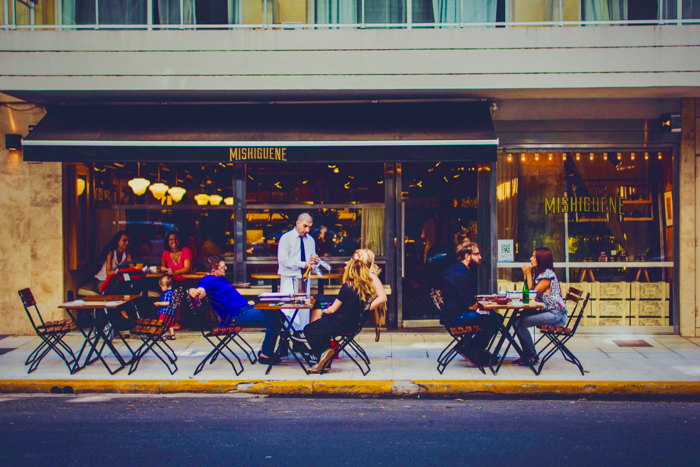 September is one of the best times to travel to a whole lot of places; school has started, the peak season is wrapping up, there are fewer tourists, and you get to stretch your dollars more. We weigh in on where to travel in September:
Learn to tango in Buenos Aires, Argentina
Learn how to dance the tango in Buenos Aires, Argentina. It is the start of spring in Argentina so the weather is gorgeous, and perfect for exploring the city and its surrounding areas. Buenos Aires is the capital and the largest city in the country and is home to more than three million people. Often referred to as the "Paris of South America", the city exudes both a South American and European flair. If you love to dance, you will have to bring your dancing shoes because this is the best place to learn how to dance the tango, a dance that is steaming with sensuality and passion, and the reason why it is known as the sexiest dance in the world.The city also boasts a vibrant nightlife, marvelous architecture, hundreds of bookstores and libraries, and countless historical and cultural sites.
Eat your way through the world in Singapore
One of the smallest countries in the world, Singapore is a city-state and home to more than 5 million people, many of whom come from all over the world. Do not be deceived by its size though, because it is also one of the richest countries in the world. The minute you land at the Changi Airport, you know that you have made the right decision to spend your vacation in Singapore- the airport is a tourist destination in itself with more than a hundred shops, about 80 dining options, entertainment centers, and gardens. Often referred to as the Lion City, Singapore is a high-tech metropolis which will fill your days with activities to enjoy and sites to appreciate. Because of its cultural diversity, the city is known as a foodie heaven, too, with some of the best Indian, Chinese and European restaurants in the world.  Singapore's attractions include Marina Bay Sands, Singapore Flyer, Buddha Tooth Relic Temple and Museum, Supertree Grove, Jurong Bird Park, and the famous Orchard Road. Although it can rain throughout the year, September in Singapore means less rainfall and more sunny days to enjoy this tiny but splendid country.
Celebrate festivals galore in Halifax, Canada
Visiting Halifax in September is the best way to avoid freezing cold temperatures and still enjoy one of Canada's most beautiful cities. Halifax is the capital city of the province of Nova Scotia, Canada and is known for its rich maritime history, with one of the world's great natural harbors. It might be under the radar of most travelers, who tend to gravitate to the major cities in Canada, but Halifax is a must on any Canada itinerary. There are so many things to do and see in Halifax, including the Canadian Museum of Immigration at Pier 21, Titanic Burial Grounds, Citadel Hill National Historic Site, Halifax Waterfront Boardwalk, Point Pleasant Park, Halifax Seaport Farmer's Market, and Halifax Public Gardens. The city is said to have more pubs per capita than any other city in Canada, so when the sun sets, it's the perfect time to head out and explore! Aside from its attractions, September in Halifax is also a great time to enjoy a number of festivals and events, such as the Atlantic Film Festival, Halifax Celtic Festival, Atlantic Fringe Festival, Maritime Race Weekend, Prismatic Arts Festival, Halifax VegFest, and even a Zombie Trail Run.
Explore heaven-on-earth islands in Maldives
Although September is considered a wet season in Maldives, it is still one of the best months to visit this beautiful country known for its atolls and beaches. Maldives is an island archipelago that has 1,190 coral islands in a chain of 26 atolls that sits on top of an immense underwater mountain range.  It boasts a spectacular and stunning underwater life which is protected by a reef structure.  Maldives is a considered to be heaven-on-earth for those who love the sun, sea, and sand. This is where you can enjoy a number of watersports, island hopping, picnics on secluded islands and sunset cruises. You must not miss taking a trip to Banana Reef where the amount of marine life and corals will amaze you, and it's also a great place to snorkel, dive, or take pictures of the underwater world. So why Maldives in September? There are fewer fellow travelers in the hotels and resorts, meaning better deals at a destination that's often one of the most expensive in the world.
Soak up charm and history in Valletta, Malta
In terms of weather conditions, September is a great month to explore Valletta, Malta. This small European island nation is typically flooded with tourists in the summer, but come early September, life goes back to the quiet normal. The capital city, Valletta, is sight to behold, with charming, colorful buildings from the 16th century. In fact, it is so historically and culturally rich that it was listed as a UNESCO World Heritage Site in 1980. Just imagine a city with bastion walls up to 47 meters tall surrounding it, and 320 recognized monuments within an area of just 0.55 square kilometers! Its attractions include St. John's Co-Cathedral, Valletta Waterfront, Church of Saint Paul's Shipwreck, National War Museum, Casa Rocca Piccola, Upper Barrakka Gardens, Manoel Theatre, St. George Square, and Lascaris War Rooms.