Top 6 honeymoon destinations
April 2, 2017 | by Irina | Posted in Travel IQ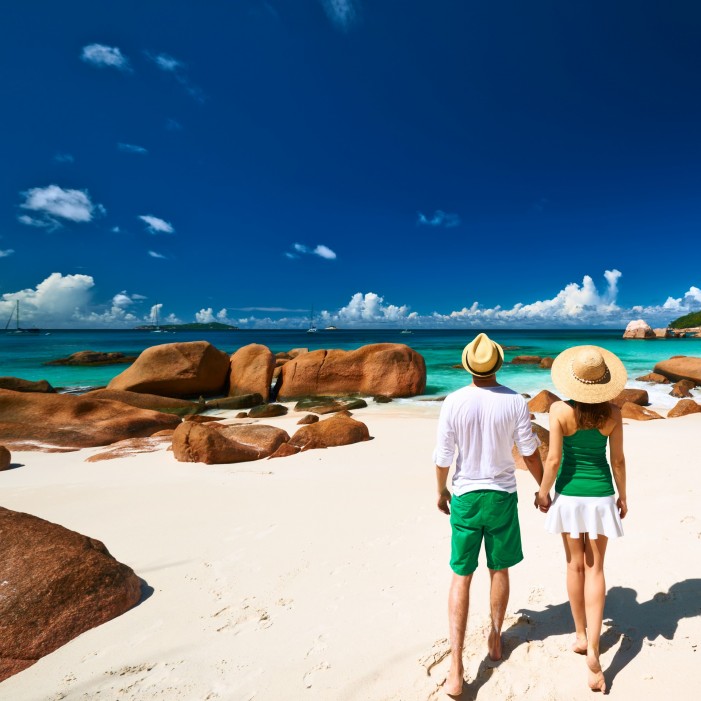 Engagement season is upon us- statistics say that a great majority of lovebirds say "I do" at some point in the coming months. And while for most people this means tons of excitement and the beginning of the whirlwind of planning a wedding and managing family expectations, we at allé get excited because weddings are trailed closely behind by honeymoons. And we LOVE planning honeymoons.
No trip is as special, as meaningful as the one couples take for the first time as a unified family. It's a time to relax from wedding madness, to adventure out into the beautiful world together and to establish your lifetime of exploring.
At allé we specialize in working with couples who yawn at the sound of a honeymoon on a cruise or an all inclusive resort in the Bahamas. Our sweet spot is working with those who crave something a little more interesting, a little more exciting and picturesque. This is a once in a lifetime trip, after all.
So because we're often seen as the honeymoon experts, and we're often asked what the hot new honeymoon destinations are, here are our top honeymoon hits for the 2017 wedding season:
Zanzibar
Sounds romantic and alluring but you have no idea where it is? You're not the only one. Zanzibar is an island located just 22 miles off the coast of Tanzania, Africa. This group of islands is world-famous for picture perfect beach scenes, deep-sea fishing and spectacular coral reefs. It's also called "spice island" because there are many amazing spice plantations to visit and check out cloves, cardamon, ginger and nutmeg being grown. Additionally, there are action filled markets and some great surfing too. It's a destination high on beauty and relation with plenty of opportunity to mix it up with some other great activities.
Sicily
If you're among those who say honeymoons to Italy are passé (a statement we absolutely disagree with), allé recommends you check out Sicily as a honeymoon destination. There are plenty of pristine beaches for lovebirds to relax on, scenic hikes, the most charismatic locals you'll ever come across and even the opportunity to scale Europe's largest active volcano (Mt Etna). A trip to Italy is perfect for honeymooners who are active city-slickers but like to kick back and enjoy the slow beach life every once in a while, too.
Philippines
We at allé are so excited about sending honeymooners to the Philippines- seriously, these islands are relatively untouched, for now, and that's bound to change soon enough. This huge clustering of islands is an island hopping honeymooning couple's dream. The typical island in the Philippines has a jungle-filled, mountainous interior and a sandy, poster-worthy coastline with bright colored waters and an exquisite coral reef system. Islands range from urban and populated to completely secluded and romantic, so we recommend doing it all and making a few stops along your island hopping itinerary.
Sri Lanka
With so many options for food, sights, beaches and activities, Sri Lanka is the perfect destination for active honeymooners who crave stimulation. There are tons of fascinating UNESCO World Heritage sites, rainforests and beaches abound and some action packed cities too. Oh, and let's talk about food- it's perfect for the adventurous foodies. Still recovering from war, Sri Lanka is just now finally making its way back onto traveler's itineraries, making it the perfect time to visit.
Japan
If you crave culture, serenity, organization and an urban society that just seems to do life right, then Japan is the perfect destination. Tokyo offers an action-packed start to your honeymoon, while Kyoto is the best place to wander for days on end through captivating gardens, bamboo forests and timeless shrines and temples. Sure, there aren't many tropical beaches around here, but for history buffs and true travelers, Japan has it all. And in case you must add a little beach-side living to your itinerary, a relatively short flight to Japan's Okinawa island will offer just the scenery you seek, and so much more.
Croatia
A country that hugs some of the most beautiful coastline in the world, Croatia is best seen either behind the wheel of a car as you make your way through the windy and exhilarating sea-hugging highway, or by sailing through the Adriatic. Easily accessible from all of Europe, Croatia offers beaches that are a combination of soft, small pebbles or gentle sand, and some of the most pleasant sea-water ever. And there are plenty of charming European sea-side towns that will spice up the your time between beaches and swimming.
Contact us to start planning the honeymoon of a lifetime… or just any ole trip; it's what we do best.