Top family vacation destinations in 2016
February 25, 2016 | by Irina | Posted in Travel IQ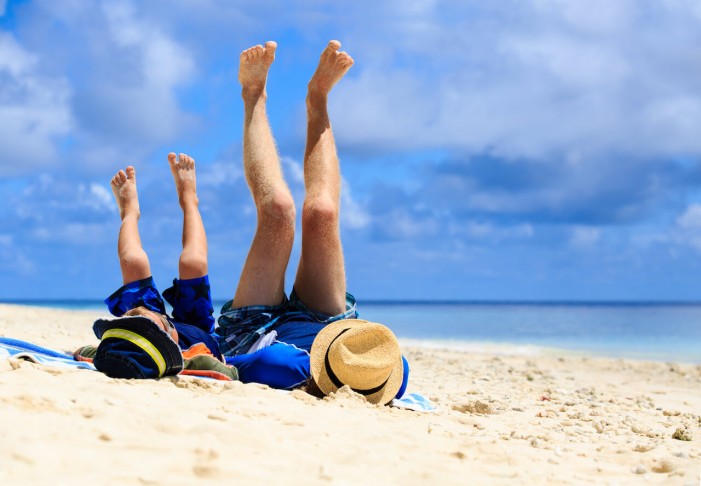 At allé, we firmly believe that families who travel together, stay together. Spending quality time together, adventuring, seeing a new part of the world without having to worry about work, school and the mundane things in life is really the glue (and the memories!) that will keep you laughing and reminiscing for many years to come. Planning always starts with the "where should we to go?" question, so we're here to help- here are the top family vacation destinations that have something to offer for every member in the family.
SEOUL, SOUTH KOREA
There is a lot more to Seoul, South Korea, than Gangman Style. If you are looking for a country with a multitude of attractions that you and the kids can enjoy, then you must head to Seoul, South Korea. One of the biggest amusements parks in the world, Lotte World, is where the kids will spend days enjoying its rides and attractions. For those who love to shop, you can empty your wallets at the Myeongdong Underground Shopping Center, Dongdaemun Market, Hongdae District, and Itaewon, which is popular for custom tailored suits. Foodies in the family will enjoy savoring traditional delicious Korean dishes such as Kimchi, Bulgogi, Samgyeopsal, Bibimbap, Korean Barbecue, Japchae, and many more.
QUEENSTOWN, NEW ZEALAND 
Known as the adventure capital of the world, Queenstown, New Zealand, is where you can enjoy a lot of outdoor activities with the entire family. It is a fantastic place to visit at any time of the year. There is so much to experience that your kids will forget about their iPhones and Facebook. Must-do activities include horseback riding, skiing, zip rides, bungee jumping, thrilling Shotover Jet rides, canoeing and rafting, skiing, and so much more. Adults in the family can enjoy enjoy wine tours and extreme sports adventure.
PARIS, FRANCE
What's not to love about Paris, France? Aside from the usual city tours which provide a birds-eye-view of what you can enjoy in Paris, the city has a number of museums where you and the kids can spend hours in awe of historic artifacts and artworks including the world famous Louvre, Musee Rodin, Musee de l'Orangerie, Musee d'Orsay, Jacquemart-Andre-museet, Musee Marmottan, and the Army Museum. Make sure to visit the Arc de Triomphe, Notre Dame Cathedral, Champs-Elysees, and Eiffel Tower. There are a myriad of activities your kids can enjoy such as cooking classes, watching the Cirque d'Hiver Bouglione, visiting Aquarium de Paris, and doing a little shopping of their own. Don't forget to satisfy your sweet tooth with the city's famous sweets including caramels, chocolates, macaroons, and pastries.
QUITO, ECUADOR
Although there are so many beautiful places in South and Central America, the city of Quito, Ecuador, must be considered on any "where should we go?" shortlist. It is the prefect home base if you want to enjoy natural wonders and the outdoor activities in the country. This is not a sun and sea city but Quito and its friendly locals will capture your heart. Kids will definitely enjoy the Intiñan Museum with its interactive science experiments including how to make a shrunken head, balancing an egg on a nail, and discovering how gravity is different on the equator versus on the north or south sides of it. Visit the Guayllabamba Zoo where you and the kids can be up close and personal with the famous Galapagos Tortoise, the cunning Jaguar, and the best of the country's wildlife. A tour of the city must include its historic sites, museums, churches and cathedrals, landmarks, and parks.
SEYCHELLES ISLANDS
Africa brings to mind images of wildlife, safaris, game reserves, and vast plains. But you know that Africa boasts some of one of the best beach destinations in the world? The island archipelago of Seychelles is where you and your kids can enjoy the sun, sea and sand in any of its 115 islands. Its pristine powdery white beaches will lure you to spend hours swimming, sunbathing, and having a blast dipping into its aqua blue waters. Aside from island hopping and a myriad of water sports, most hotels in Seychelles feature well-equipped Kids Clubs that offer special activities for kids such as areas for games and sports, arts & craft activities, catching crabs, feeding local fish, walks in the island, movie screenings, and other social activities. Perfect for allowing you to enjoy some quality couple time without having to worry if your kids are safe or much worse– bored.
Remember that family vacations are meant to be memorable and fun for the entire family, and if you need any help planning the details- you know who to ask!