Top 5 places to visit this summer
May 16, 2016 | by Irina | Posted in Travel IQ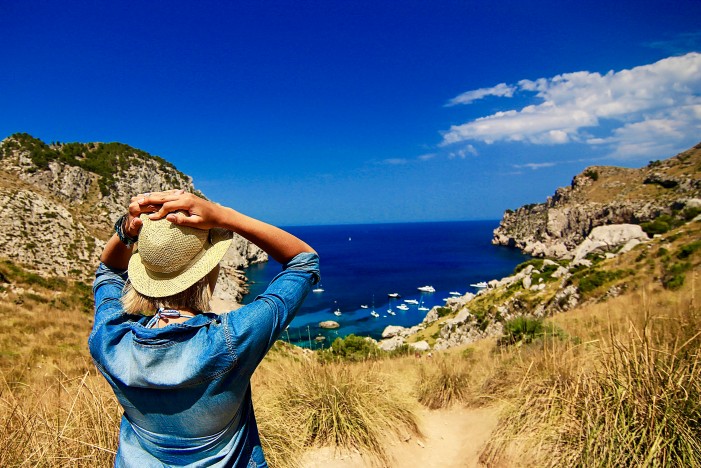 There's nothing more enticing for those of us prone to wanderlust than long, warm summer days. It's the best time of year to pack your bags for an adventure. After much deliberation, we've compiled our list of top 5 places to visit this summer that are sure to guarantee incredibly fun, adventurous and and immersive experiences.
Ho Chi Minh City, Vietnam
Once known as Saigon, Ho Chi Minh City (along with all of Vietnam) must be visited at least once in a lifetime. And preferably sooner rather than later. It is a bustling city where French colonial architecture, remnants of the past, and friendly locals will welcome you. Aside from its own culture, the city is influenced by the French, Chinese and American, so you will feel an eclectic vibe not found elsewhere. Its numerous attractions include museums, temples, and historic sites. You must also savor its exotic and flavorful cuisines, explore the city with a scooter, and go underground at the Chu Chi tunnels.
Lisbon, Portugal
One of the oldest cities in the world, Lisbon has retained its world charm and vibe. The city is fast becoming a vacation hotspot for travelers who are seeking a new place to explore in Europe. The city boasts of a very rich culture and history predating other, more popular European capitals. Attractions include three funicular railways, Alfama, Bairro Alto, Torre de Belem, and Museu da Fundacao Calouste Gulbenkia. It is also surrounded by beaches so you can also enjoy boat tours and water activities.
Istanbul, Turkey
A city that lies both in Europe and Asia, in Istanbul you get to enjoy both continents in one visit. The two continents are separated by the Bosphorus strait and there are two suspension bridges that connect the city. The Asian part which exudes a more relaxed atmosphere boats of a number of attractions including the Waterside Walk, Kadikoy Market, Beylerbeyi Palace, and Kanlica Village which is famous for its yogurts. Although the Asian side is older than the European side, most visitors prefer visiting the European part which is busier, more populated, and has more sites to visit. Its attractions include Hagia Sophia, Topkapi Palace, Dolmabahce Palace, Blue Mosque, Rumelihisari, and the Golden Horn.
Havana, Cuba
An enigma to the western world, Havana, Cuba, can now be visited by travelers under one of the twelve 12 categories of permitted travel to Cuba. The process of being able to travel to Cuba might be a little tedious, but you will be rewarded by a visit to a city where time stood still for decades. The streets are packed with vintage cars, remnants of the 1950s, such as Pontiacs, Oldsmobiles, Chevrolets and Studebakers. Explore artesian markets that sell local handicrafts and paintings, visit one of the Cigar factories and buy some famous Cuban cigars, learn more about the country's culture and history in the Museo de la Revolution, and stroll along the Malecon which provides a fantastic view of Havana's famous bay.
Seychelles Islands
An island archipelago located off the southern coast of east Africa, Seychelles is a magnet for travelers who want to enjoy the sun, sea, and sand. Before you venture out to one of its island paradises, you must spend a few days in Victoria, its capital city and one of the smallest capital cities in the world. Its attraction includes the Clock Tower, Tempio Hindu, Seychelles Natural History Museum, Victoria Market, National Botanical Gardens and the Trois Freres Trail. After spending a day or two in Victoria, we are sure you'll be ready to experience full relaxation as well as numerous water activities on one of its beautiful islands.
So wherever your summer travels end up taking you, here's to wondrous summer!