6 reasons to rent a car abroad
November 18, 2015 | by Irina | Posted in Travel IQ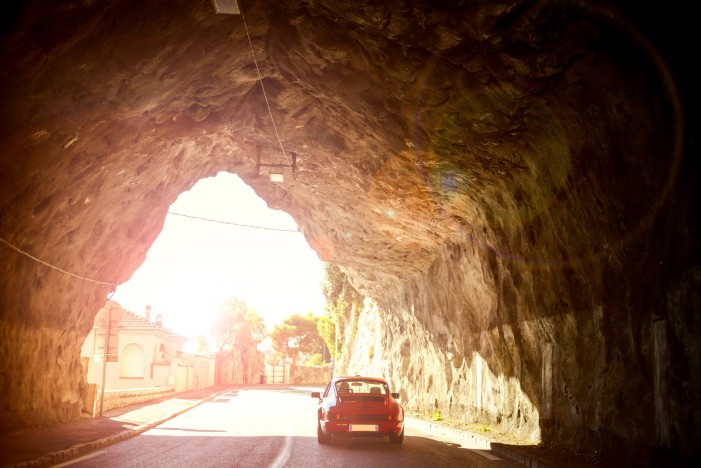 It's time to make (another) bold assertion: I truly believe that there's no better way to see a country than by renting a car- a car that you are independently driving down the road to your next pitstop or adventure. Wherever that may be.
Sure, driving abroad can be scary and even dangerous, and there are definitely places that I would never ever recommend you drive in, but for the most part, it's really the best way to truly experience where you are. Of course, this only applies to the kind of travel where you are moving between cities- if your plan is to hang out in Paris for a week, please don't even consider renting a car as a form of transportation.
Trust me. Here's why:
You're the boss
Nothing guarantees you freedom like being behind the wheel of a car that you are driving. It's exhilarating in a whole new way- just imagine, you could stop at any point, pull off to the side of the road because you see a nice piece of coast, or a good view of the mountains, or even because you want to get some tea from the road-side vendor. Your schedule is THE schedule, there's no tour operator, no train timetable, nothing. Your plans, your wishes rein above all. It's about time.
Literally leave the beaten path
Although public, mass transit is affordable and often easy to use, it's called mass transit for a reason- it takes you where the masses go. Getting to a tiny village way off any highway and with only one train connection a day is pretty near impossible without your own car. But these little villages, these off the beaten track mountain passes and side roads are where the magic happens- this is where you stop being a tourist and start being a traveler.
The art of (mis)adventure
Your assumption that not everything will go according to plan 100% of the time when you're behind the wheel in a foreign country is absolutely correct. There will be confusing road signs, wrong turns, malfunctioning cars and the like. I've been traveling and renting cars for many years now, and there's always a story that includes an adrenaline rush. But everything is solvable, and in fact most occurrences with a rental car only draw you closer to interacting with locals, making new friends and solving problems on the go. I've noticed that these are the experiences our clients love sharing the most when they get back from their trip.
In case you're counting
Renting a car is almost always cheaper than other transportation alternatives (except maybe when the passenger is the only driver). If the country where you are traveling requires additional car insurance, I would recommend getting your own insurance through American Express (only applicable to card holders). It's only $20 per car rental, for the entire rental time, and it covers you for damages up to $70,000 with absolutely no deductible. Speaking from experience, the claim process is also incredibly easy.
Not on a whim
If you're getting behind the wheel of a car in a foreign country you better have your act together as far as what your plan is. Know where you intend to go, and have a game plan in place for directions- either rent a GPS from the car rental provider or before you leave, or make sure that your data roaming on your phone will work everywhere (free for Tmobile customers almost everywhere, FYI). You can always reach out to allé for help with planning your route- we love road trips.
The allé list of places NOT to rent a car
India- it's just pure madness; unless you're from India, don't drive there. In general, think twice about renting a car in any country that drives on the side of the road OPPOSITE from the one you drive on at home (here's a complete list of which side of the road they drive on).
So just do it- make sure to rent a car when you travel abroad next. And if you need any tips, tricks or advice know that allé always has your back.
[vc_row][vc_column][vc_empty_space][vc_cta h2="" txt_align="center" style="flat" color="white" add_button="bottom" btn_title="Find out more!" btn_style="flat" btn_color="white" btn_align="center" css=".vc_custom_1488304661749{background-color: #3ba949 !important;}" btn_link="url:https%3A%2F%2Falletravel.co%2Fask-alle%2F|||" btn_custom_onclick="true"]
Save hundreds of dollars and hours of planning with our travel coaching package for only $149
[/vc_cta][/vc_column][/vc_row]