Top 7 family vacation packing tips + the ultimate packing list
July 11, 2016 | by Irina | Posted in Travel IQ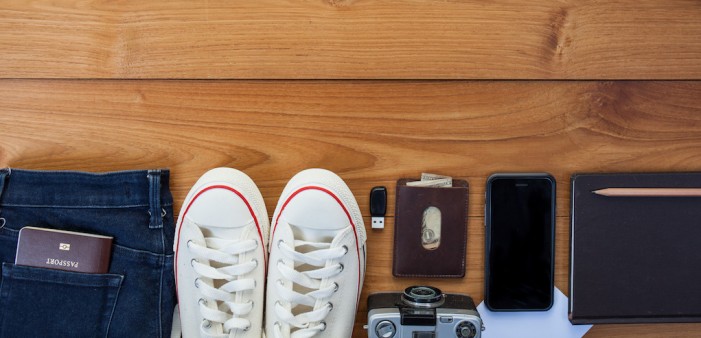 Family vacations (and vacations in general!) are so important, and I know you get it and value it, but why is it that packing up the entire family is so hard? Because we're on a constant mission to make traveling easier, we've assembled our favorite family vacation packing tips, and to top it all off, we've even developed an ultimate packing list for your packing pleasure.
1. Start packing a week before your trip
Yes, if it were just you that you were packing for, you could probably whip up a suitcase and be ready to go in a few hours (remember those days!?).. About a week before your trip, get out the suitcases and use them to start collecting items you'll want to take with you. For example, fresh laundry you want to take with can go straight to the suitcase pile. This is a good way of visually and mentally getting everything together- by providing a space to gather what you want to take with, and time to stew on it, it will eliminate a last minute "what did we forget" packing rush.
2. Turn on hypochondriac mode
I know, this is something you're trying to work past, but when packing for a trip with kids, it's a must. Let your "what if" mind run wild and start putting all the essentials in a large ziplock bag- we're talking band aids, pain killers, bug spray, hand sanitizer, neosporin, stain removal wipes.
3. Hoard plastic bags
All kinds of plastic bags- shopping bags and ziplock bags included- come in so handy when traveling, especially with a family. Use larger plastic bags to keep shoes separate from clothes without adding bulk, for keeping dirty clothes separate from clean clothes on the trip and for putting wet swimsuits into when you check out in the morning and have a whole day of travel ahead of you. Zip lock bags also come in valuable for nearly everything- for example, keeping your phone dry and away from water when at the beach or other water like activities.
4. One half full suitcase
Kids love trinkets, and even if you aren't into souvenir shopping, I can pretty much guarantee you that you're going to be coming home with more than you left with. Inevitably you'll see an article of clothing you like, or you'll want to bring something home for your friend who watched the dog, or you'll realize you packed one less beach towel than you need. Be prepared and save yourself the headache of cramming into tightly packed suitcases.
5. Emergency clothes in a carry-on
Unless you have a direct flight, it's absolutely a must to have one carry on with you that has a change of clothes and essentials for each member of the family, should there be any issues with getting your baggage onto your connecting flight (this is surprisingly common and a major pet peeve/ fear of mine). Airlines around the world are generally very good about getting your bags to you by the next day, but still, sleeping in the clothes you flew in is a real bummer.
6. Chargers
Every modern family argues about who took whose charger, so you'll definitely want to figure out your charger situation before you hit the road. Make sure you have enough of the right kind of chargers to power everyone's devices, otherwise you'll be paying 3x the price for chargers at airports and gas stations. And of course, if you're going international, make sure you've got the right converters.
7. Use a list to keep you organized and sane
As you have probably figured out, lists are the best and only way to make it through parenting. Make a packing list and then check your way through it- it's good for not only making sure that everything makes it into your bags, but also relieving that sense of angst regarding whether or not you've forgotten something. That's why our team at allé has put our heads together to bring you the ultimate family vacation packing list. Download it, print it or save it to your phone and thank us later for a packing job well- done!
Do you have any of your own tried and true packing tips for when your family hits the road? Let us know below; we're all in this together!