Malta Off-the-Beaten-Path
January 25, 2016 | by alle contributor | Posted in Europe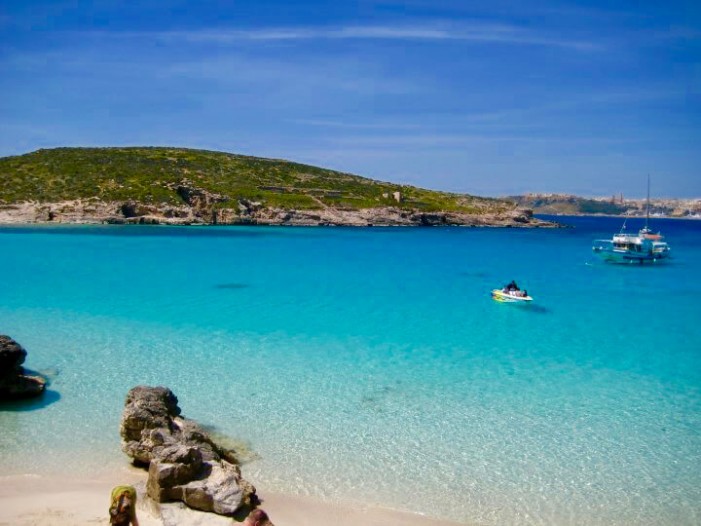 The New York Times recently pitched little old Malta at No.3 of their '52 Places to Go in 2015′ and having lived there myself for 5 years I whole-heartedly agree. This mini, yet magnificent country may be small in size (just over 316 km2/122 square miles), but it's epic on attractions thanks to a fascinating history that spans 7000 years, coupled with a unique landscape. Most Malta articles focus on the historical attractions and whilst these are an absolute must-do when in Malta, there is so much more to discover. Get ready to deep dive into off the beaten path in Malta!
If you visit Malta, I strongly recommend that you make the time to visit some of the off-the-beaten-path beaches, towns and villages of Malta and especially its quieter sister islands, Gozo and Comino. You'll get a glimpse into more traditional life, a chance to mingle with the friendly locals and get off the beaten path in Malta.
Some of my top pick of 'local' hangouts and to get off the beaten path in Malta have been introduced to me by my wonderful Maltese friends:
The Maltese Riviera (Ghajn Tuffieha beach), Malta
Ghajn Tuffieha (pronounced 'arn-tuffee-a'), meaning 'Apple's Eye', is a picturesque red-sand beach tucked between tourist-favourite Golden Bay to the right, Gnejna Bay to the left and backed by protected hillside. Around 200 steep steps lead down to the beach, this along with its hidden position, ensures that Riviera doesn't get as busy as neighbouring Golden Bay. If you visit at the weekend, arrive early (8 or 9am) to catch the beach at its quietest. By 10am groups of locals start to turn up and by around 11am the beach gets pretty busy during the high season (June-Sept). I've often had the beach pretty much to myself on weekday mornings in the low season (Oct-April). Sunbeds and umbrellas can be hired and there is a lovely a little café/restaurant, Riviera Martinique that serves refreshments, food and drink.
This is one of the best spots on the island to catch sunset. I love having a sun-downer at Riviera Martinique, with the glorious sunset over the Mediterranean Sea as a backdrop. You can get here by bus; by car it's just a 15-20 minute drive from Sliema.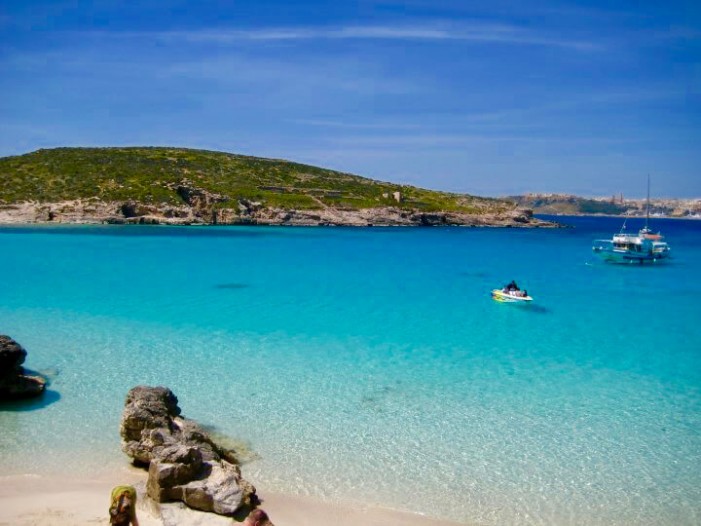 Camp on Comino and get Blue Lagoon almost to yourself
Blue Lagoon is an immensely popular bay famed for its heavenly turquoise water. Whilst the tiny island of Comino is almost uninhabited (one farming family reside there and there is only one hotel), in high-season Blue Lagoon is visited by hordes of day-tripping tourists. Therefore it can't be classed as off-the-beaten track, however, my friends and I discovered a way to get it almost to ourselves, by camping and getting there before or after the crowds.
First of all, for the best chance of exclusivity visit in low season, March, April, May, late September or October (my favourite time is April/May when the island is at its most lush). You will need a tent, either bring your own, or hire one from campingmalta.com.. Alternatively you could stay the at island's only hotel. I'd recommend camping though, the sky over the campsite at night is beyond beautiful, lack of air pollution means a glorious view of thousands of sparkling stars; I've seen many a shooting star there!
Get there via the United Comino Ferries boat, departing from Cirkewwa. You can get a bus to Cirkewwa from the main towns, departure points and schedule are also on the United Comino website. Get the boat to drop you near the campsite rather than Blue Lagoon (which will still be crowded and it's quite a trek to the campsite if you're carrying tents and camping gear). The campsite is basic, there are toilets, but not showers; camping is free. Bring your own food and drink; there are no shops on the island, only kiosks at Blue Lagoon selling food and refreshments from around 10am until 5pm in the summer months.
The majority of tours depart from Blue Lagoon by 5pm so wander down there after that and you should find a less cramped lagoon. Check what time the sun goes down though and be sure to bring plenty of torches, there are no lights here.
For an even better chance of having the lagoon to yourself, go as close as possible to first light. From 9.30-10am onwards the lagoon starts to fill up, so head to one of the island's less populated beaches; San Niklaw or Santa Marija Bay which are also great swimming-spots. Other options include checking out the Santa Marija Caves (ideal for snorkelling), Santa Maria Tower, St Mary's Battery, or taking a ramble around the 2.5km by 1.5km island (4 hours around the coastline).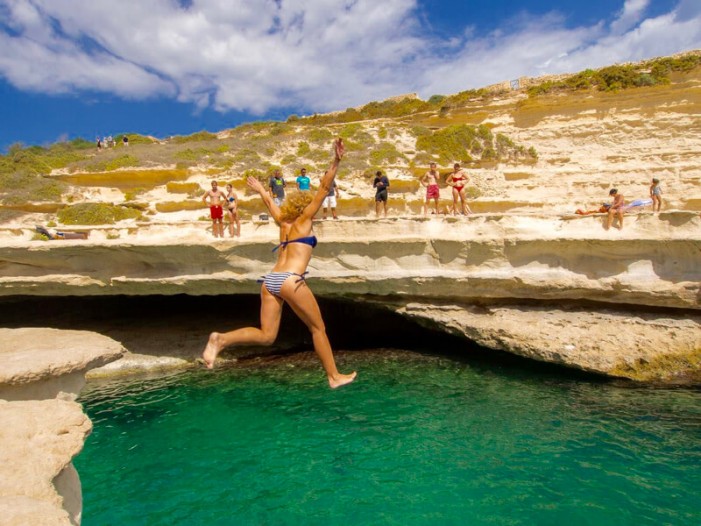 Take a leap of faith at St Peter's Pool 
Legend has it that St Peter baptized Catholics in these very waters when visiting Malta. No soft white sand here, just a horse-shoe-shaped, limestone cove, decorated with moon-like craters several metres above the beautifully clear-blue sea. The adventurous take it in turns to leap around 10 metres from limestone-ledge to water, the less adventurous (me!) can climb down the steps. This is a great spot for snorkelling as the sea is incredibly clear. There's absolutely nothing in the way of amenities at this spot, no toilets, no changing rooms, no umbrellas and sunbeds to rent and no bars or restaurants! Come well-prepared, bring plenty of sunscreen and water. During low-season weekdays (October-April) you're likely to get this spot pretty much to yourself, the rest of the year it's still a lot less crowded than most swimming spots in Malta – an awesome way to get off the beaten path in Malta!
If you haven't hired a car or hopped in a shared taxi it is possible to get a public bus from Valletta to the nearby town of Marsaxlokk, then walk (about 20 minutes) from there to St Peter's Pool.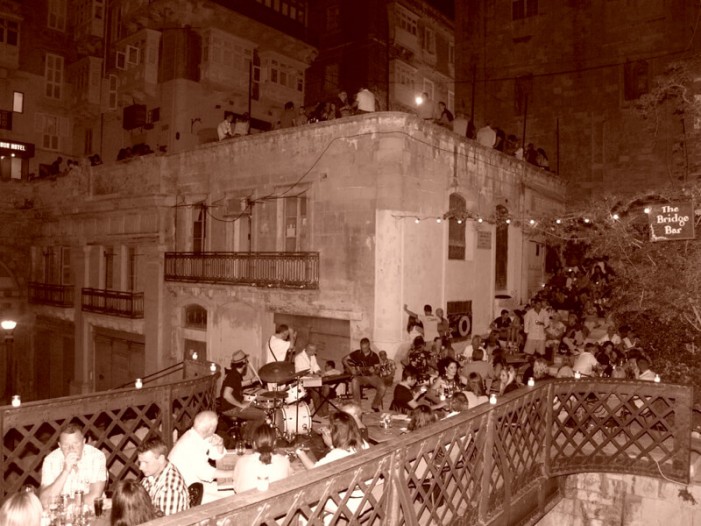 Mingle with locals at The Bridge Bar
The Bridge Bar, Valletta, is by far the coolest place to be on a Friday night in the summer, I love the ambience here (I also love the wine and platters!). A tiny bar tucked away on a side-street, but in the summer it spreads out across the bridge and steps next to it. Chill out to live Jazz whilst mingling with the locals and local expats; this spot is relatively unknown by tourists. You can get comfy at one of the few tables (booking necessary) on the bridge, or cozy on cushions scattered amongst candle-lit steps. The Friday-night jazz is a free outdoor event that's usually only on from May-Oct.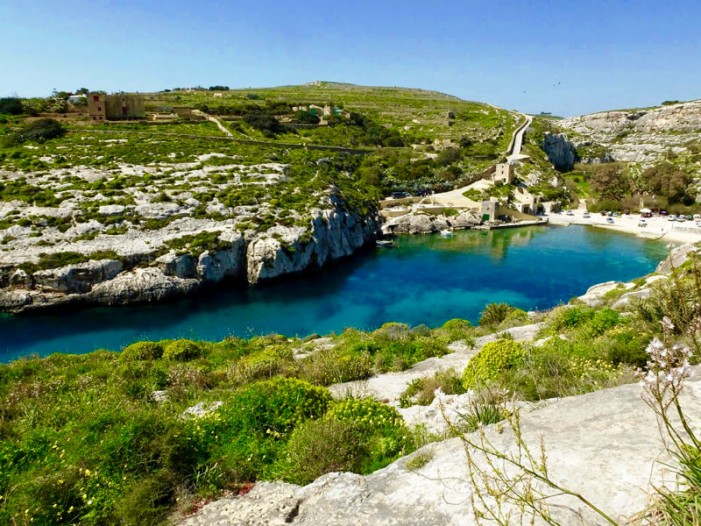 Go to Gozo
Gozo is Malta's laid-back little sister and just a short ferry-ride away from Cirkewwa on the main-land. This is a top destination to get off the beaten path in Malta. Life goes at a much slower pace on this sleepy island that's mainly rural and perfect for countryside rambles. Whenever I've got the chance I love to spend at least a day here to hike in the countryside, swim and dine on fresh local produce.
The bus service in Gozo is notoriously bad, so if you've only got a day to spare then you're best off hiring a car to give plenty of time to see a couple of the popular sights, trek in the countryside, swim and eat. Ideally though, you need to spend at least two days in Gozo to discover its hidden charms.
My favourite off-the-beaten-path things to do in Gozo are:
– Rent a rustic farmhouse with friends in one of the sleepy Gozitan villages
– Dine beside the sea at Churchill (fantastic location, food, service and wine) in the pretty little seaside village of Xlendi
– Go on a country walk around Ramla Bay (a wide beach of red sand, backed by a green valley) or Xlendi(for walking guides access this link)
– Pack a picnic of Gozitan specialties (Ġbejniet, Gozitan oven-baked pizza, ftira), pastizzi and Kinnie, bought from local stores and hole-in-the-wall bakeries, then eat it on the beach
– Sunbathe and swim at the scenic San Blas Bay
– Sunbathe, snorkel and dine at a lovely little bay known as Mgarr ix-Xini (where scenes for the Angelina Jolie and Brad Pitt film "By the Sea" were recently filmed)
Although they're not really off the beaten track, visits to Azure Window (a towering limestone arch forming a perfect window over the sea), Ggantija Temples (some of the oldest free-standing temples in the world) and Ramla Bay are also a must.
Discover more of Malta with an ask allé custom coaching call! Save hundreds of dollars and hours of planning with our travel coaching package!