Top 4 places to see Italy like a local
May 2, 2016 | by Irina | Posted in Europe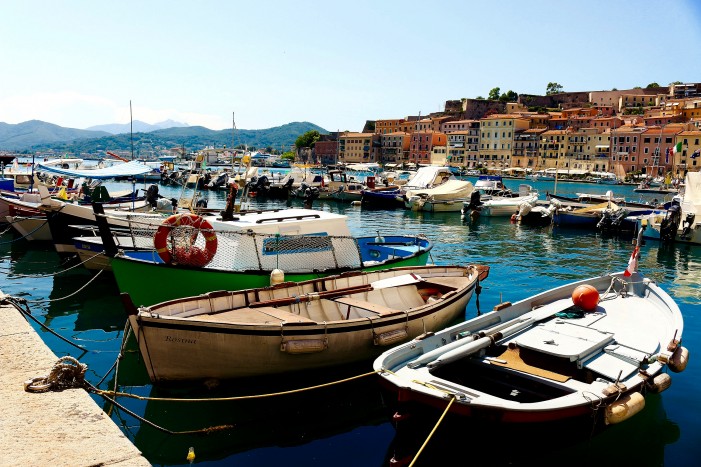 Are you craving a visit to the real Italy? The one where you join in local life and experience the land of amazing wine, food and culture outside the path trodden by other selfie-stick wielding tourists. Here, we've assembled our top 4 places to see Italy like a local, for travelers who want to dive further and experience deeper; pair any of these with the typical top sights in Italy (Venice, Rome, Florence and the gang) and you've got the recipe for the perfect, well rounded trip through one of the most classic but consistently incredible destinations in the world.
Undiscovered Puglia
The Puglia Region located in southeastern Italy is a lesser-known destination for tourists, but a must-visit for those who are yearning to find something new to enjoy in Italy. Puglia also known as the Apulia region boasts of the longest coastline in mainland Italy, and is bordered the Ionian Sea to the southeast, Adriatic Sea in the east, and the Strait of Òtranto and Gulf of Taranto in the south. It is often referred to as the "Heel of Italy", because of its location which highlights the boot-like shape of the country. Aside from its spectacular beaches and fascinating churches, the Grotte di Castellana, located at the entrance of the Itria Valley, is a cave system which will mesmerize you with its stalagmites, stalactites, curtains, and precious crystals that garnishes the caves. Gravina Sotterranea in Gravina is made up of cellars, passages, aqueducts, subterranean granaries, drainage systems cisterns, rocky habitats and churches, engineered by a unique civilization. Seen miles away, the Castel del Monte located in Andria is a 13th-century citadel and castle is known for its unusual geometric design featuring an octagonal prism with an octagonal tower at each corner. A UNESCO World Heritage site, the castle was built by Frederick II. Puglia has 6 provinces, each one offering travelers a different perspective of Italy.
Tuscany beyond the obvious
The Tuscany Region of Italy is a popular tourist destination especially for art lovers and history buffs, but there are a number of activities which you can enjoy in the area which are quite unique such as hunting truffles in San Miniato. The village of San Miniato is home of the white truffle mushroom which is highly valued and commands a higher price than the black truffle mushrooms. Aside from learning more about white truffles, you get to hunt for them in the woods accompanied by expert truffle hunters and a dog, plus you get to keep the truffles you find. You can also enjoy a delicious lunch, a cooking class, and a visit to a local winery. The mountain area called Garfagnana will bring you back in time with its remote towns, large old farmhouses, and semi-abandoned villages where you enjoy a get-away-from-it-all experience specifically in the hamlet of Isola Santa. Find the peace and tranquility that has eluded you in the country by going on long walks or hike amidst nature with the sounds of birds chirping and the scurrying of small animals accompanying you.
A different side of Rome
Looking for an unusual activity in Rome? Why not enroll in a Gladiator school and learn the rudiments of being a gladiator. You get to spend a day feeling like an ancient gladiator by wearing armor that are used in gladiator fights, aside from being taught how to fight practice swords. In addition, you get to tour the Gladiator School museum which is filled with authentic accessories, and learn more about ancient gladiators. If you are a cat lover, or just a lover of the strange and unusual, you must not miss the Cat Sanctuary at Largo Argentina square in Rome. The cat sanctuary is situated in one the oldest temples in Rome. Le Gattare, or cat ladies have been feeding the cats which have called the excavated temple their home since 1929. There are about 200 cats living in the temple. Aside from visiting the cats, you can actually adopt one at a distance, or shop for some souvenirs in the cat shop to help in maintaining the cat sanctuary. Love Italian cuisine? You should definitely take a cooking class in Rome.  Food is such an important part of Italy's culture, and taking a cooking class in Rome is a way to experience that tradition hands on. Plus, you'll learn the secrets of whipping a delicious Italian cuisine and impress your friends when you get back home.
Untouched Aeolian Islands
Composed of seven small inhabited Italian islands off the northern shore of Sicily, the Aeolian Islands are a popular destination for Italians, but are often overlooked by other tourists. This is where you can enjoy refreshing hot mud baths, endless days of the sun and the sea, hikes to the craters of Vulcano and Stromboli, evening boat trips, island hopping, and dolphin watching. You can explore each island and its picturesque village where you will be welcomed by friendly locals. The islands even have black beaches where you can find pieces of shiny obsidian which were used to create knives and tools during the ancient times. The island of Aliculdi is the most remote, and is where you can enjoy a donkey ride, which is the mode of transportation of the locals. It remoteness will spell magic to someone who wants to spend time exploring a place where there are only two motor vehicles, no pollution, no traffic, fresh seafood daily, and less than a hundred inhabitants.
Your next visit to Italy will be full of incredible adventures and surprises when you add any of the above (or many more!) to your itinerary. Godere di un viaggio avventuroso in enchanting Italia!