6 things to consider before your Iceland road trip
February 22, 2016 | by alle contributor | Posted in Europe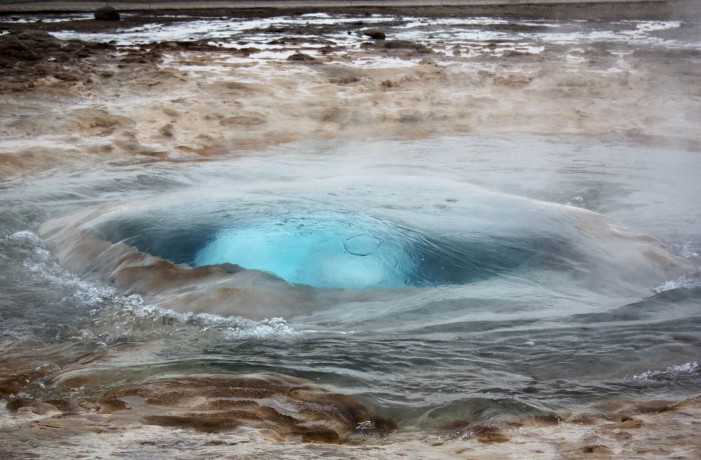 On a bucket list of European vacation experiences, an Icelandic road trip is guaranteed not to disappoint. But whether you have the time to do justice to a loop of the ring road or instead focus on a smaller area, there are a few things you need to consider before setting off.
You'll need to think about daylight
Reykjavik sits at latitude 64°N. For those of us who live in the mid-latitudes and are used to having daytime and night time all year round, the persistent darkness of an Icelandic winter can come as quite a shock, especially if you're not prepared for how it might curtail your sightseeing. If you plan to visit the country in the depths of winter, embrace the lack of light by seeking out the awe-inspiring Northern Lights or with a close inspection of Reykjavik's buzzing bar scene. Better still, wait until at least early spring before heading there on a sightseeing vacation, or summer to maximise daylight (take an eye mask if you're a light sleeper). If not, you'd better take your Springsteen CD for the car and adapt the words to Dancing in the Dark.
You can't guarantee the weather even in summer
My first trip to Iceland was back in July 2004. It rained, it hailed and the wind was so strong that the whale watching trip I planned to go on was cancelled three days running. Despite that, I can honestly say it was one of the most fascinating places I'd ever visited. The country's location in the middle of the North Atlantic Ocean leaves it vulnerable to powerful storms that whip in and out like a scorned she-devil. Icelanders are proud of their changeable weather and display a dry sense of humour about it. The saying: "If you don't like the weather, wait five minutes" is clichéd but true. So the story goes, an advertising campaign even celebrated the chill, proclaiming that the whole island was air-conditioned. Remember there's no such thing as bad weather, only bad choices of clothing, and that a car boot is plenty big enough for wellies and waterproofs.
A 4X4 isn't always best if it's windy
While we're on the subject of weather, those gales will influence your choice of rental car. With ice on the road for many months of the year, all wheel drive is a no-brainer, but a typical 4X4 with good clearance might feel quite unstable in gusty conditions. It's a particular consideration if your route includes westerly destinations such as the wild Reykjanes peninsula, or if it loops Snaefellsnes – both of which are unmissable destinations. Better to choose a saloon or an estate car which is lower to the ground unless you plan to go off road, which brings me to my next point…
In winter half the island's closed
And I don't mean visitor attractions. I mean the island itself. The country's rugged interior is criss-crossed by a plethora of gravel tracks that are buried deep in snow for months of the year, opening only for a short time in summer. The rest of the year, there'll be a barrier across the road, which you cross at your peril. These roads are clearly marked on road maps, and on a giant wall map opposite the car rental desks at Keflavik airport. If you're in any doubt, snap a picture of it on your phone while you wait for the paperwork to be filled out. And don't worry – there's plenty to see even if you can't access these seasonal roads.
It's normal to have dinner at a petrol station
Outside the capital, you soon get a sense of how small the Icelandic population is. Restaurants do exist, but they can be few and far between. On a road trip, you'll be pleased to find affordable and surprisingly tasty meals are on offer in little cafes next to many of the nation's petrol stations. You'll find a range of perfectly acceptable meals on offer, from fish and chips to something a little healthier, and you may even be joined by locals on a night out. Don't leave it too late, though, as the places are often shut by 9pm.
Don't overdo the mileage
Sure, you can easily book your Golden Circle tour and see some of Iceland's most incredible sights in a morning's excursion from the capital, but you'd be missing out. For me, the best thing about renting a car is the freedom it gives you to deviate from the well-trodden path (or in Iceland's case, its famous ring road) to explore hidden attractions. From Keldur's turfed farm houses to Bjarnarhöfn's quirky shark museum, or the almost fantasy-like scenery of the Fjaðrárgljúfur canyon, some of the most memorable sights are far from the beaten track.
It's tempting to race round Iceland's ring road and tick off the main sights, but far more rewarding to take your time to savour them. You'll be very glad you did.
[vc_row][vc_column][vc_empty_space][vc_cta h2="" txt_align="center" style="flat" color="white" add_button="bottom" btn_title="Find out more!" btn_style="flat" btn_color="white" btn_align="center" css=".vc_custom_1488304661749{background-color: #3ba949 !important;}" btn_link="url:https%3A%2F%2Falletravel.co%2Fask-alle%2F|||" btn_custom_onclick="true"]
Save hundreds of dollars and hours of planning with our travel coaching package for only $149
[/vc_cta][/vc_column][/vc_row]