5 reasons Spain is better off the beaten path
April 11, 2016 | by alle contributor | Posted in Europe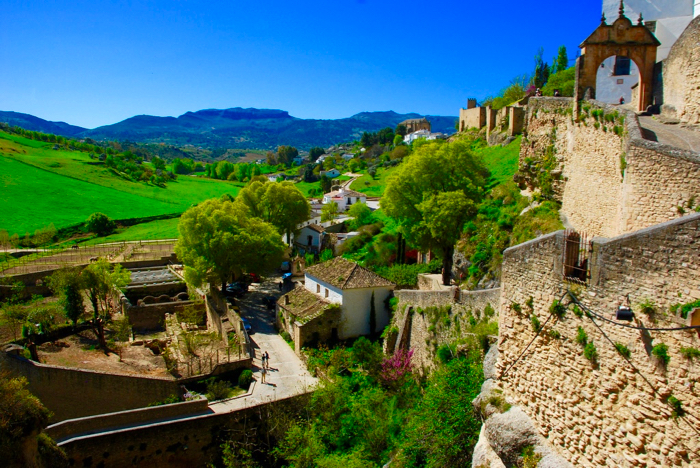 When we think about Spain, our minds often drift to plates heaped with steaming paella, jugs of ruby red sangria or ridiculously beautiful white sandy beaches that lap at an azure sea and cobbled streets teeming with history. But it isn't long before our minds start to fill up these delectable destinations with throngs of loud tourists. The Spanish serenity and relaxing holiday vibes are instantly replaced with images of a crowded Las Ramblas and thoughts of queueing to catch a glimpse of La Sagrada Familia or Alhambra. And, if you're anything like me, then thoughts of package tourists crowding these sacred old streets and lobster-skinned tourists snapping selfies in socks and sandals sends a shudder down your spine. But, fear not! There is a side of Spain that is still teeming with undiscovered pleasures, and one only needs to simply step off the beaten track to find themselves in their own paradise. So here are all the reasons and ways to uncover why Spain is better off the beaten path:
Avoid the tourist hotspots
With over 5000 miles of coastline to explore, and 300 days of sunshine a year, there are no limits to when and where you can enjoy Spain as an exotic Mediterranean getaway. The second most mountainous country in Europe, Spain has a unique and varied topography from arid deserts to snow capped peaks, lush islands, and dense forests; the likes of which are home to brown bears and wild horses. Choose to travel outside of the peak seasons, rent a car, or relax and zoom through the countryside at 220mph on the well connected train routes as you explore all that this wonderful country has to offer.
Do your research
Even in the biggest cities, you will still be able to find unusual sites to marvel at. Most people fly into Madrid, and some spend a full weekend pounding the streets and checking off all the tourist hotspots. But, did you know that there is an Egyptian temple slap bang in the middle of the Parque del Oeste in Madrid? Most people don't. Originally built in the early 2nd century BC, the Temple of Debod was presented to Spain as a gift from the Egyptian state in 1972.
Thrill seekers will also find Spain home to some of the best windsurfing, skydiving, bungee jumping, sailing and diving in Europe. In the right seasons, it's even possible to ski and snowboard. There aren't too many places in the world where you can head straight from the slopes to enjoying a cocktail on the beach, opening up a whole world of possibilities to the apres-ski activities.
Find your own festivals
Although the appeal in Spain might be in the rumours of the festivals that you've heard about, the real adventure will be in discovering the ones that aren't on the public radar. In a country so deeply steeped in tradition, each town often celebrates its own festivals throughout the year. Instead of La Tomatina, why don't you head for Haro in La Rioja at the end of June and take part in La Batalla de Vino, or the Wine Fight? Despite kicking off the celebrations with a big old street party, the real fun starts the next day. Join the locals in climbing up the nearest mountain and drenching each other with super soakers full of wine, before the party descends onto the streets below with dancing and general merrymaking until the small hours.
Or, if the burning of effigies is more up your street, then check out Valencia in March for Las Fallas Festival. Get down for the last night of the celebrations and marvel as giant high-tech sculptures of popular figures like Shrek and President Obama are set aflame atop countless bonfires throughout the city, while the city erupts in a giant celebratory party.
Navigate off the beaten path
If you are in a position to hire a car, or navigate the public transport system, then you can get to experience a very different side to Spain. In all my travels across this beautiful country, my favourite place was Toledo, a small city just 70km south of Madrid. Not only is it known as the 'City of the Three Cultures', due to it's long history of being ruled by the Romans, the Visigoths and the Arabs, but in my mind the thing that makes this beautiful ancient city so special and unique is its history in sword making traditions. Despite a decline in their usage, Toledo's historical status as manufacturing the best blades still stands strong today, with their use on popular movies and TV shows such as Lord of the Rings and Game of Thrones. Any visit to Toledo is incomplete without a visit to Zamorano's. Almost hidden in the back streets, a glimpse inside the dark workshops reveals a long lasting trade that is almost forgotten, and the gift shop is filled with an array of swords and daggers that fit perfectly into ones palm and will instantly transport you to Middle Earth.
Enjoy the local cuisine
Well revered for having some of the best food in the world, Spain is also home to the world's oldest restaurant, Botin in Madrid. Here you can channel your inner Ernest Hemingway and enjoy roast suckling pig or sopa de ajo in a restaurant that has barely changed since its doors opened in 1725.
But if this is still a little too touristy for you then often the best foodie experiences in Spain come from meandering down little side streets and stopping in any tascas (dive bar) or pontxo bar (snack bar) that catches your fancy. These days, taverns in the more touristy areas expect you to order to your taste and pay for sharing plates, but in regions such as Andalusia, the joy of the Spanish Tapeo (tapas bar hopping)  is unrivaled, and it allows you to go on a whole gastronomic adventure without breaking the bank or popping the button off your pants!
Photo credit Chris Bastian via Flickr